Sport
EXMO Becomes the General Partner of Gambit Esports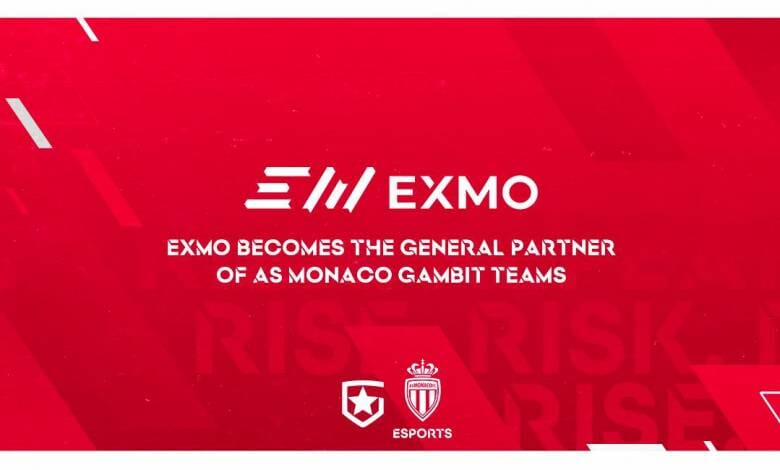 Gambit Esports is pleased to announce the partnership with EXMO, one of the first global cryptocurrency exchanges.
EXMO becomes the General Partner of Gambit Esports CS:GO, Dota 2 and Apex Legends rosters, as well as AS Monaco Gambit Dota 2 & Fortnite rosters. The agreement is signed for 1 year. As part of this collaboration, Gambit, with the support of EXMO, will in detail introduce the possibilities of cryptocurrencies to the esports fans, and will also help to debunk many myths in this industry.
Konstantin Pikiner, Sports Director of Gambit Esports:
"Many of our players have already become crypto-enthusiasts – cryptocurrencies have been a part of their portfolio for quite some time already, along with stocks and real estate. That's why I support this partnership which we launch together with one of the most tech-savvy cryptocurrency exchanges on the market. Welcome to the Gambit family, EXMO!".
Oleg Petrov, Vice-president & CEO AS Monaco quote:
"We are pleased to welcome EXMO as the General Partner of our AS Monaco Gambit Dota 2 & Fortnite teams. The support of a renowned company like EXMO will allow us to continue nurturing our Esports section, while also developing a particularly innovative and engaging component."
"Cooperation with a successful esports team has been in our plans for a while. Therefore, we are delighted to start our partnership with Gambit Esports, one of the most successful esports organizations in the world. With our joint initiative, we intend to highlight how much esports and cryptocurrencies have in common: both areas have become a part of modern life, and the last couple of years have only strengthened public interest in these industries. For traders, just like for esport athletes, such personal qualities as strategic thinking, courage and speed of reaction to changes are of great importance. Together with Gambit, we want to create many interesting opportunities for our audiences", said Sergey Zhdanov, CEO of EXMO.
Gambit Esports is one of the leading brands on the global esports arena. In February 2021 Gambit announced a strategic partnership with AS Monaco club, launching Dota 2 & Fortnite rosters under the joint AS Monaco Gambit tag. In 2021 Gambit has earned more than 2.5 million USD as prize money.
EXMO is a cryptocurrency exchange, founded in 2014 which provides ample opportunities for trading and storing cryptocurrencies for more than 2 million traders from all over the world. The platform regularly expands its functionality, replenishes the list of assets for trading and aware its users with cryptocurrencies. EXMO's main mission is to make cryptocurrencies available to every user.
Source: www.asmonaco.com