Latest news
Sport
Great Podium Result for Leclerc and Ferrari in Azerbaijan F1 Grand Prix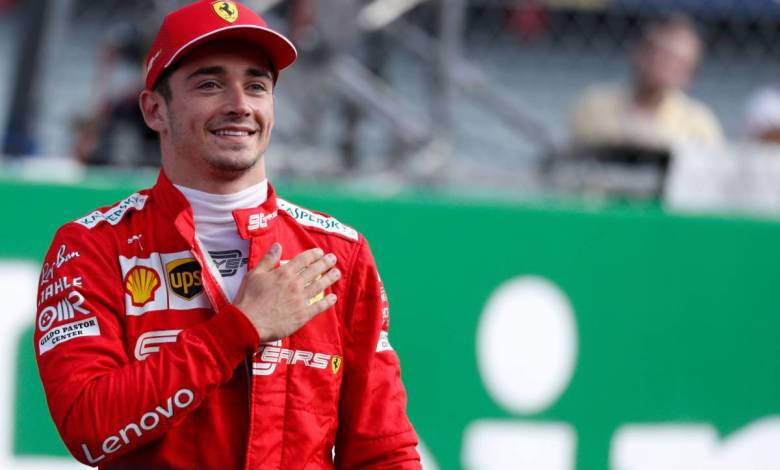 There's a lot of water under the bridge since Australia's forced spin out of the race for Leclerc. Ferrari have shown they can learn after their 2023 season race-car has initially been thoroughly out-paced by Red Bull. 
Sufficient to enhance the performance of the car so that Monegasque ace Charles Leclerc could claim his third successive Baku pole. He shocked Red Bull by out-gunning Max Verstappen and Sergio Perez. 
Leclerc and Ferrari had managed to squeeze the last ounce of performance of the machine to win over the limited number of laps in qualifying… though Charles would not be able to match the pace of the Red Bulls over a full race. 
Charles, who started the race from pole, was soon overtaken by both Red Bulls after the start, and by Verstappen for a second time after the safety-car period. Charles won a tight battle with Aston Martin's Fernando Alonso for the final podium position.
All the more credit to the Monegasque who rated Aston Martin's race-car as quicker paced than Ferrari's.
He achieved the optimum by making podium and scoring an important 15 points. 
Meanwhile Sergio Perez drove an expert race with help from the safety car to beat Red Bull team-mate Max Verstappen and win the Azerbaijan Grand Prix.
Perez and Verstappen fought a long battle after the Mexican sprinted ahead by being able to save time by making his pit stop with the help of the safety car … which saved him precious seconds. 
Perez with Drivers Title Chance 
While all the attention has been focused on Verstappen don't count out Perez for the Driver's title. 
In Azerbaijan Perez held Verstappen at bay holding him at just over a second behind for a long time before advancing further in the closing stages. This is his second win of the year and he has narrowed Verstappen's championship lead to just six points.
As for Ferrari they head to Miami fourth in the constructors' championship, 14 points behind next-best team Mercedes – having beaten the Silver Arrows by 16 points in Azerbaijan.
Leclerc lies in 6th place in the Drivers Championship with 28 points, 6 points short of team-mate Sainz who is in fifth place.