Latest news
Sport
Leclerc in the Points in the F1 Hungarian Grand Prix but Ferrari Fans are Restless!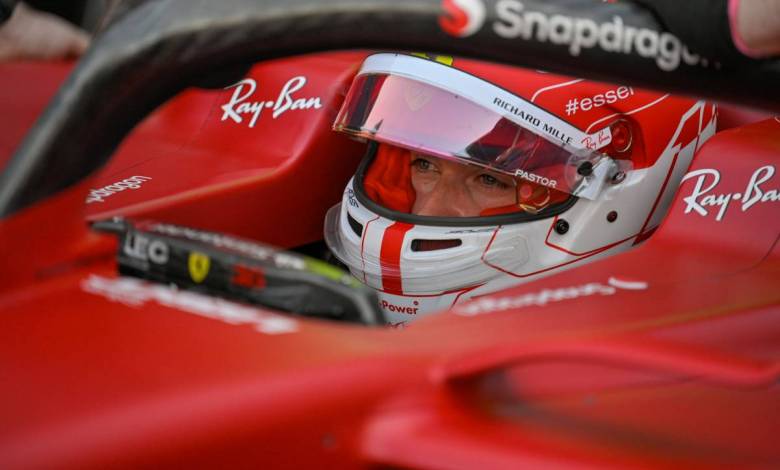 The writing was on the wall in Hungary in qualifying when Charles Leclerc could only manage sixth.
Every team is bringing new packages to upgrade their car's performance and deal with the local track. This time even Alfa Romeo managed to surprise Ferrari and outgun them in qualifying. Hamilton in Mercedes pipped Red Bull's Verstappen for pole and McLaren, predictably fast nowadays, took third place on the grid. 
So Ferrari have work to do and their fans are getting restless. Leclerc is showing a little frustration with all the criticism thrown at Ferrari, feeling too much focus is always on what goes wrong and little applause when there are rays of sunshine. 
However, plenty went wrong in the race itself with a mal-functioning wheel-gun costing Leclerc more than 9 seconds in a pit-stop to forfeiting a place due to questionable team orders which left him behind his Spanish team-mate for 16 laps.
Ferrari finally reversed their positions by pitting Leclerc first at their second stops, but the time lost meant that Charles was vulnerable to Russell's late charge, converting what could have been a sixth place for Ferrari into a seventh.
So it was another very disappointing day for the Prancing Horse finishing behind both Red Bulls, both McLarens and both Mercedes. 
So best to laugh rather than cry in Hungary for Ferrari. And there was a real comedic moment at the podium when the winner's trophy was the victim of too much surrounding frivolity with the giant Champagne bottle and ended up shattered from its base!
Hamilton Tries to Stop Verstappen 
Hamilton on pole was more than ready to mount a challenge. But his hopes were dashed within a few seconds of the start. A fast getaway by the Red Bull driver had Verstappen alongside the Mercedes on the inside on the race to the first bend. 
Verstappen won the duel and took the lead as they turned in, and motored away into another race of his own …at the front right to the checkered flag breaking records yet again. 
It's getting difficult to spot less than perfection in Verstappen's performances, except his run of five consecutive pole positions was ended by Hamilton on Saturday, who took his first pole since 2021.
Verstappen Contributes to More Records
Max Verstappen's stirring victory at the Hungarian Grand Prix sets yet a new wins record for his Red Bull team. And his win moves him into a 110-point championship lead over Perez.
It was his seventh consecutive victory and ninth of the season. For Red Bull it was their 12th win in a row dating back to the final race of 2022 in Abu Dhabi.
The achievement broke the record of 11 straight wins which had been established by McLaren with Ayrton Senna and Alain Prost in 1988.
But McLaren had something to smile about as their pilot Lando Norris saw off a threat from Red Bull's Sergio Perez to take second place.
Lewis Hamilton, who had started from pole position tried to close on Perez in the ultimate laps but was not able to pull-off an overtake and had to accept fourth.
Ferrari
Whilst Ferrari's result reduced the deficit to third-placed Aston Martin in the Constructors' standings, McLaren's recent performances help them move to within 80 points of the Scuderia.