Sport
Mare Nostrum in Monaco: how swimmers performed at the prestigious swimming competition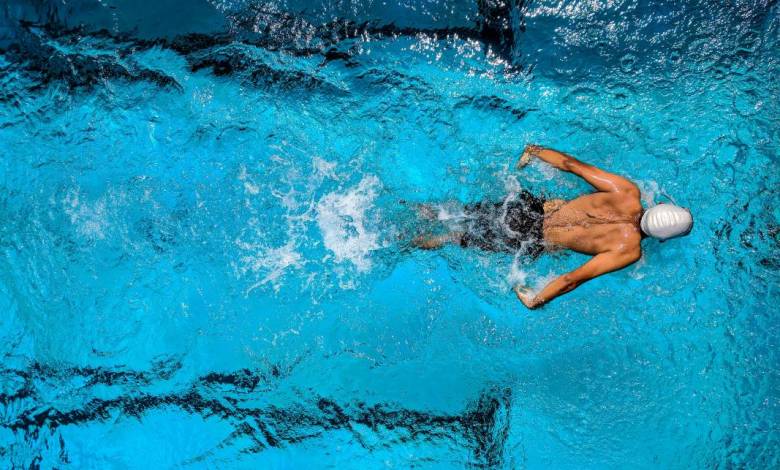 The prestigious Mare Nostrum swimming competition is held annually in Monaco, France and Spain. This year the athletes competed in the 50m, 100m, 200m and 400m races. It is here at the Prince Albert II Monaco swimming pool that records are set and real sporting dramas are played out.
The winners of the overall series – the 4 best swimmers in the Men's and 4 in the Women's categories – will share 21,000 euros. In addition, the organisers award 15,000 euros to world record holders.
The Mare Nostrum competitions were started in 1994 in Barcelona, Spain. Traditionally the series takes place in May and June in three stages: Monaco, Barcelona and Canet-en-Roussillon. The Monaco Swimming Federation has joined the large-scale competition since its creation. The Championships quickly gained popularity in the world of sport. In 1996 Mare Nostrum attracted a record 543 swimmers. 1999 was a landmark year for the Principality of Monaco. Nineteen records were set here, including the world record of Sandra Volker (Germany) in the 50m backstroke (28'78). In 2003, Dmitry Komornikov (Russia), 21 years old, set the European record in the 200m breaststroke (2:10'39). This has had an impact on world swimming history.
Among the competitors in these prestigious events are record-breakers, Olympic champions and internationally renowned figures from the world of sport. 
The annual Mare Nostrum competition officially kicked off in Monaco on 21 May with preliminary heats. The first heat of the competition, the 200m breaststroke, was a successful start for Dutch swimmer Arno Cumming. Last year in Barcelona, the reigning Olympic silver medallist set the Mare Nostrum record, completing the distance in 2:07.23. In Monaco, the athlete took the lead, beating his rivals by 5 seconds in a time of 2:10.97.
In the 100m diving event Brazil's Gabriel Santos (48.99) beat Hungary's Nándor Németh (49.00). Brazil's Breno Correia (49.08) placed second in the top three. 
American Michael Andrew, 23, who won the gold medal in the 4×100 medley relay at the Tokyo Olympics, finished third in the men's 100m backstroke with a time of 55.02. South Africa's Peter Coetzee was second in 54.76. The US athletes had the best result in the men's 50 backstroke preliminaries, with Andrew taking first place in 25.23 and  Coleman Stewart third in 25.52.
Matthew Sates of South Africa (1:59.89) beat Hubert Kos of Hungary (1:59.98) to take first place in the men's 200m. Belgium's Lucas Henveaux took the lead in the 400m freestyle with a time of 3:54.49.
World record holder Andrei Govorov of Ukraine qualified second in Saturday's men's 50m final with a time of 23.46, behind Dylan Carter (23.38). Brazil's Bruno Fratus took first in the men's 50 freestyle with a score of 22.15. Arno Kamminga took second place with a score of 27.18 in the men's 50m breaststroke. 
In an interview for HelloMonaco, Ukrainian swimmer Andrei Govorov shared his approach to the sport and what inspires him.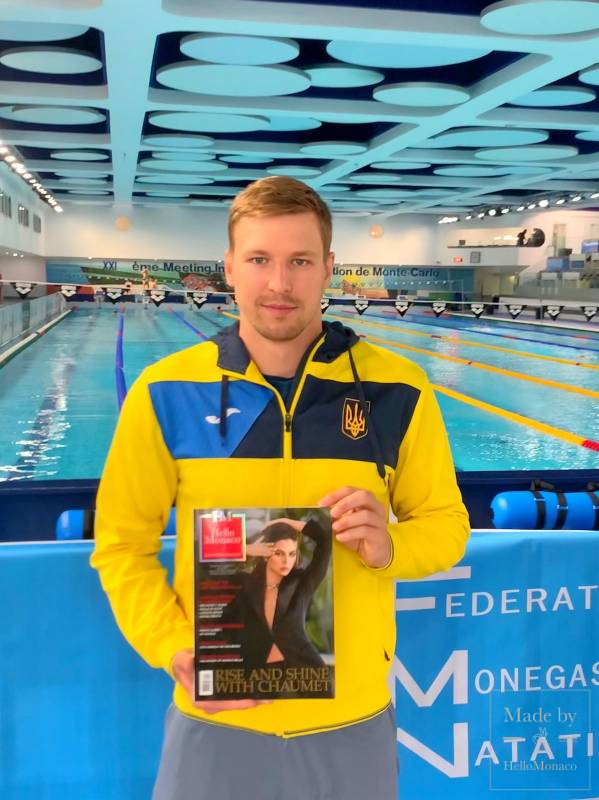 What are your personal expectations from these competitions?
Andrei Govorov: I am always trying to expect the best result possible. And I have already swum here quite a few times. This is one of my favorite pools in the world. I believe that we can show good results here. 
Is there somebody who inspires you?
Andrei Govorov: Yes, his name is Andrei Govorov. Of course it's me. That's the beauty of being a swimmer. Usually you challenge yourself. It's all about you; it is all between you and the touch board. 
Are you planning to teach children how to swim today?
Andrei Govorov: We have a little program (in the frame of the event) for the kids. It's a lot of fun. So first we're going to speak a little bit with them, share some knowledge, share some experience. Then we go through the warmup drills and some secrets of sprinting. Then we go to the swimming pool. We jump around and we show some drills. The Coach tells them what I'm going to demonstrate for them. And then we're going to have some time for some cards for them to take away that we can sign for them. I'm just going to have some fun because for kids it is important to have fun in whatever they're doing. And if they love it, then you have plenty of other time yourself to be more professional at work. It's more inspirational I think. 
Is it important for you to inspire them?
Andrei Govorov: I have my own child, so I know how important it is for the kids and I've been inspired by other people and I know how to share the right words. I know how to show the right things and it's beautiful to see kids smiling. That's what we're doing. And also, of course, we want to show our appreciation to Monaco Swim club and the Monaco organizers who helped us to be able to be here. That's very important for us.
And you personally, do you feel ready for Mare Nostrum? How do you feel physically?
Andrei Govorov: I feel that it's a really good step for me to start my competition phase. I need to be ready, mostly for the world championships. But it's always nice to have some good results on the way. So we're going to have 16 races before the world championships. It is really important to practice here to see what's going on now and to make the best possible adjustments. 
There are a lot of good swimmers who come to Mare nostrum. How do you explain this and maybe you feel some pressure? 
Andrei Govorov: This is going to be one of the strongest sprinter competitions in Mare Nostrum ever. There have never been so many high performance athletes with such fast times. It's going to be the fastest competition ever. I don't feel pressure because there are two options, either I am good and it's not going to be a problem or the same – I am good and it's not going to be a problem!  
Women's qualification
Egypt's Farida Osman advanced to the women's 100m final with a time of 59.08. Second place went to Dalma Sebestyen from Hungary (59.43). 
Nineteen-year-old African Lara van Niekerk qualified first in the women's 100m breaststroke. She finished in 1:07.05. Actual Olympic champion American Lydia Jacoby was second with a 1:07.97.
Marrit Steenbergen from the Netherlands led the women's 200m freestyle (2:00.21). Emma Godwin of New Zealand took first place in the women's 200m backstroke with a time of 2:13.09.
Swedish star Sarah Sjostrom was fastest among the women in the 50m with a time of 25.68. The talented athlete was also first in the 50 freestyle preliminary heats (24.43). Sarah holds world records in both events.
In the women's 50 metre backstroke, Pauline Mahier of France (28.22) took first place.
Lydia Jacoby clocked 31.17 in the 100 breaststroke.
Men's finals
Matthew Sates of South Africa won first place at the Mare Nostrum Tour 2022 in Monaco. The 18-year-old showed a time of 3:49.27 and was the only men's 400m freestyle swimmer to cross the 3:50 threshold.
Gold – Matthew Sates (South Africa) 3:49.27
Silver – Antonio Djakovic (Switzerland), 3:50.65
Bronze – Kregor Zirk (Estonia), 3:51.71
Zirk holds the Estonian national record of 3:47.05, which he set at last year's Olympic Games, Jakovic is also the record holder in his country.
An interesting fact: the Mare Nostrum record remains held by Australian Ian Thorpe – 3:41.71, set in 2001. 
Only one athlete broke the 49-second threshold in the 100m freestyle – the Frenchman Maxime Grousset. 
Gold – Maxime Grousset (France), 48.70
Silver – Nándor Németh (Hungary), 49.13.
Bronze – Sebastian Szabó (Hungary), 49.14.
200 m breaststroke
Gold – Arno Cumminga (NED), 2:10.91
Silver – Adam Chillingworth (GBR), 2:12.52
Bronze – Constantin Malachy (France), 2:17.83
200 m
Gold – Noe Ponti (Switzerland), 1:56.51
Silver – Chad Le Clos (South Africa), 1:56.74
Bronze – Leonardo Deus (Brazil), 1:57.14 
The Swiss team won another medal in the 200m thanks to Noe Ponti's victory. In his interview with HelloMonaco, the athlete admitted that he was happy with his performance and that he wants to keep up his ambition to compete at world level in the future.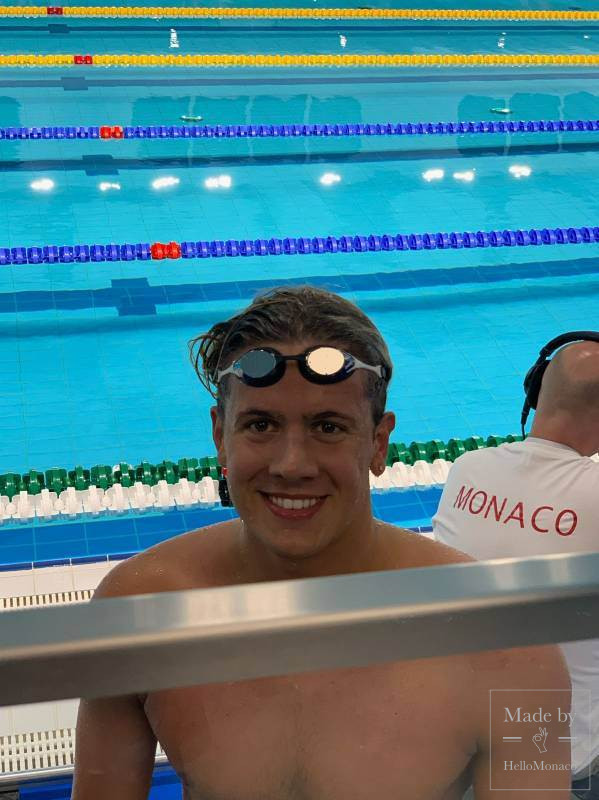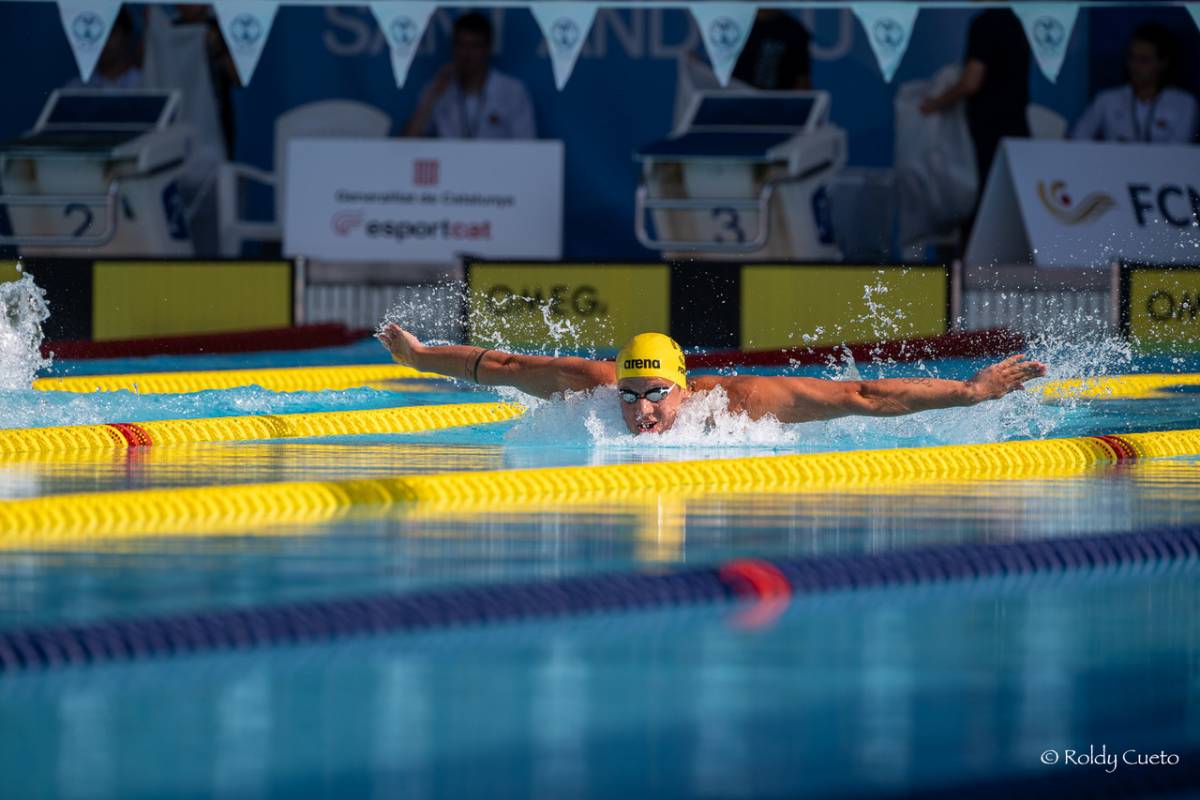 Tell me, how do you find the competition? How do do you feel about your results?
Noè Ponti: It's very good for now. I'm pretty happy with the result. Overall I am very satisfied with it, most of the swim today was good, especially in the morning. In the evening , I tried to go a bit faster and I so at the end I was pretty tired. Overall, it's a pretty solid result in the competition.
It's the second time that I have been here in Monaco. The first time was in 2019 and now it's the second, but it's the first time I'm doing the whole tour of Mare Nostrum. I'm excited about doing it with the other guys who are older, world level swimmers, it's exciting.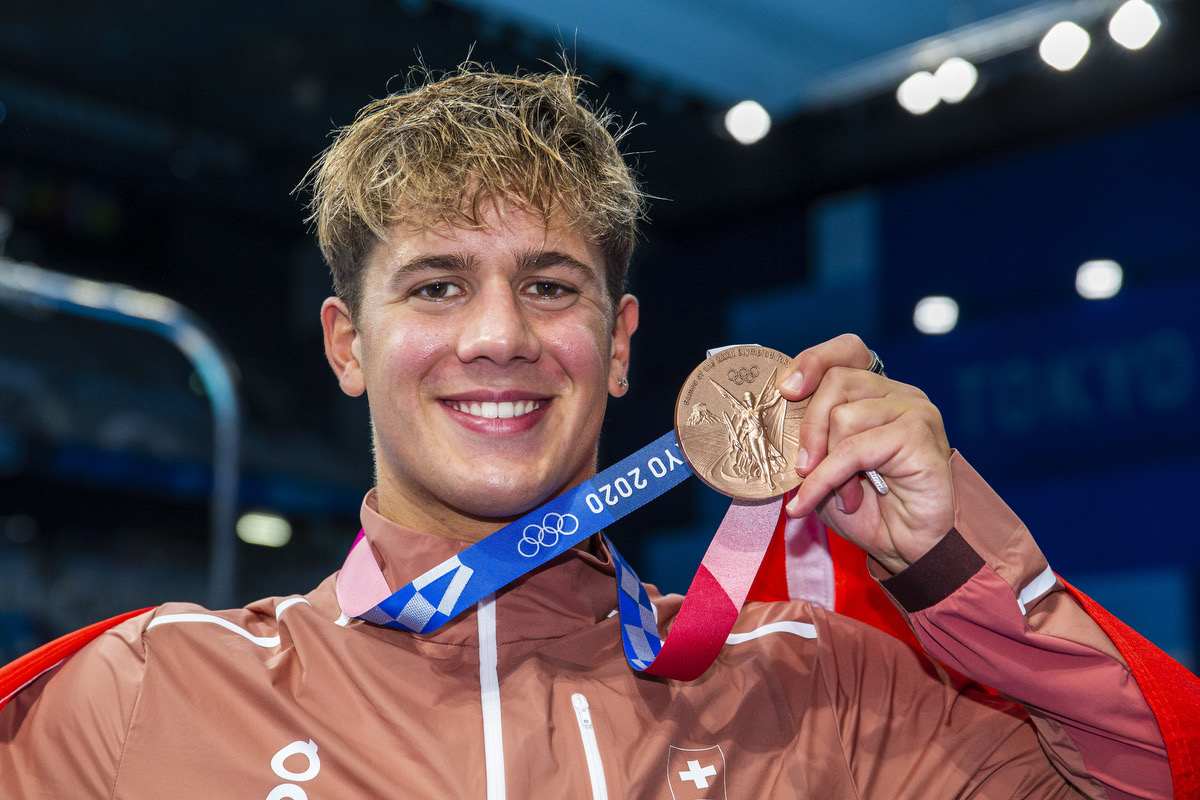 What about your new goals and your achievements to strive for after you will finish this tour?
Noè Ponti: After these Mare Nostrum competitions, hopefully, I will participate in the Worlds. I hope to make the final. If I get a medal, I can't complain about it. So we will see.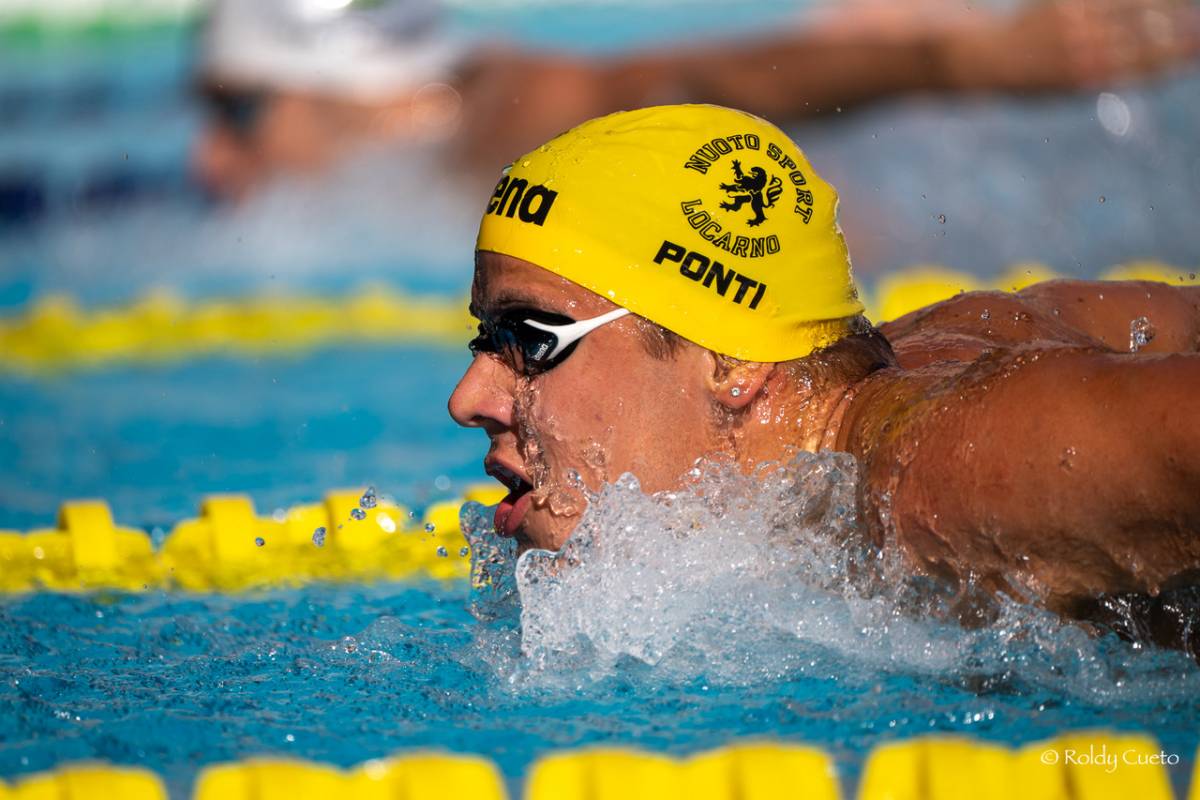 Women's final
400 m 
Gold – Zsuzsanna Jakabos (Hungary), 4:43.31
Silver – Dalma Sebestyen (Hungary), 4:45.31
Bronze – Rebecca Meder (South Africa), 4:50.93
100 m breaststroke
Gold – Lydia Jacoby (USA), 1:06.25
Silver – Lara van Niekerk (South Africa), 1:06.60
Bronze – Sophie Hansson (Sweden), 1:07.46
Lydia Jacoby of the USA won gold, holding off Lara van Niekerk of South Africa all the way to the wall.
200 m freestyle
Gold – Marrit Steenbergen (the Netherlands), 1:58.93
Silver – Lucile Tessariol (France), 2:00.13
Bronze – Leonie Kullmann (Germany), 2:01.11
100 m
Gold – Tessa Giele (the Netherlands), 59.12
Silver – Farida Osman (Egypt), 59.36
Bronze – Lilou Ressencourt (France), 59.39