Latest news
Sport
Monaco Special Olympic Athletes Took Part In The Berlin World Games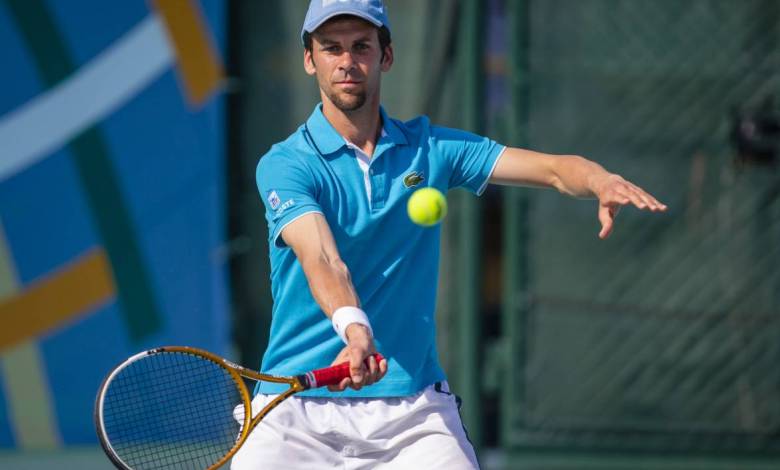 From 17th to 25th June, the 16th Summer Special Olympics for athletes with intellectual disabilities took place in Berlin. The Games first organized 55 years ago now are held every two years (in alternance Winter and Summer Games), just like the regular Olympics. About 7,000 Olympians from 170 countries competed in twenty-four sports. They were supported by 3,000 coaches and 20,000 volunteers. The Principality of Monaco was represented by a national team of 27 athletes (plus 5 partners) who competed in eight disciplines. The President of the National Sports Committee, Prince Albert II, wished success to the Monegasque Olympians.
Today we want to tell our readers about two amazing women who were helping people with mental disabilities around the world and in Monaco, in particular to overcome adaptation problems through regular sports, as well as about one athlete who managed to make a huge impression on the world's top ATP professional tennis players.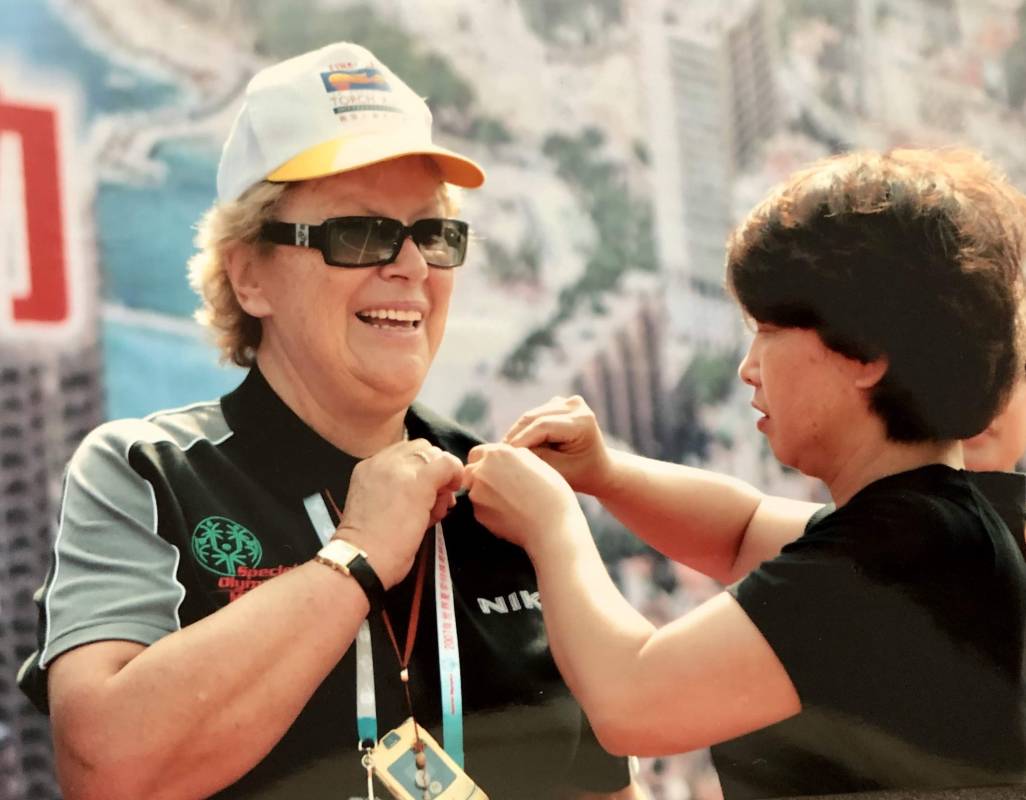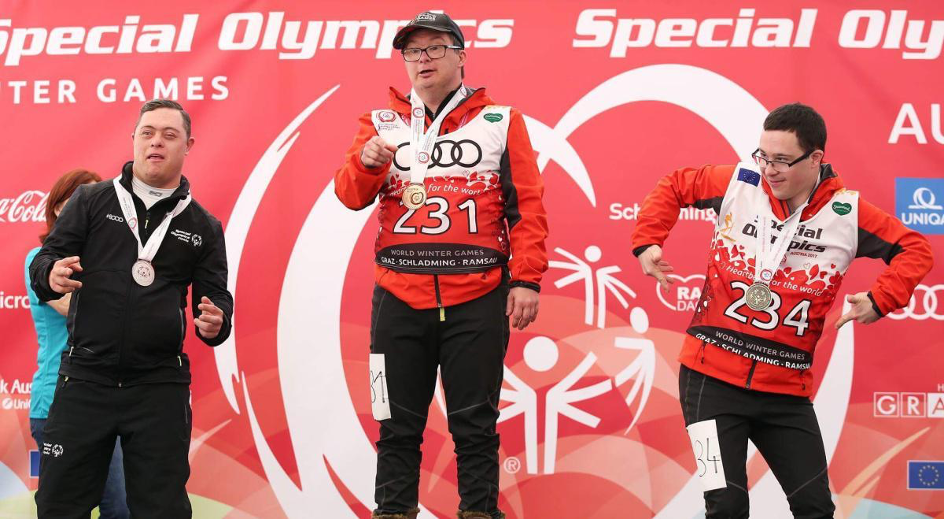 A Little History
When people speak of the origin of the Special Olympics, they look no further than the first Camp Shriver. In the early 1960s Eunice Kennedy Shriver, younger sister of President John F. Kennedy, future mother-in-law of Arnold Schwarzenegger, organized a summer day camp in her own backyard for children and adults with intellectual disabilities. Eunice wanted to make sure that regular exercise and participating in competitive sports help mentally retarded people acquire work skills, learn to act in a team, and consistently achieve their goals. Watching those persons in her swimming pool, Eunice learned about guts, courage, change and commitment, lessons provided by the intellectually challenged athletes she invited. When Eunice Kennedy Shriver saw how unjustly and unfairly people with intellectual disabilities were treated, she decided to take action.
The world began to change for the better, for millions of people with intellectual disabilities — and for all those who love them. And it started with the Chicago games in 1968. Then in 1988 the International Olympic Committee (IOC) officially recognized the Special Olympics. In 1984 Eunice Shriver was awarded the nation's highest civilian award, the Presidential Medal of Freedom, by U.S. President Ronald Reagan for her work on behalf of persons with disabilities.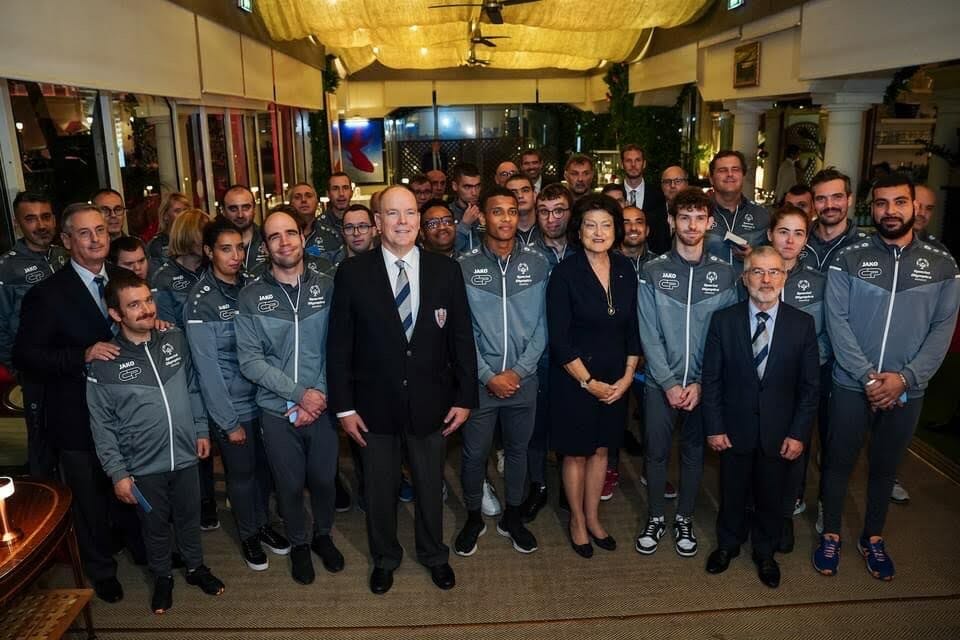 Special Olympics Monaco 
The new movement supporting people with mental disabilities through sports reached Europe by 1980, and Monaco, along with Belgium and Ireland, immediately joined it. It was Mireille Calmes, a surgeon-dentist, who took the initiative. Back in 1966, Mireille and her husband Christian, parents of a child with trisomy 21, also known as Down's syndrome, organized the AMAPEI (Association Monégasque pour l'Aide et la Protection des Enfants Inadaptés) association, which helps disabled people adapt to modern life, as well as find their place in the professional world and in society (their youngest son Jean-François is its president now). Later, having visited the USA and got acquainted with the ideas of Eunice Kennedy, Mireille Calmes founded the Special Olympics Monaco association which she headed for thirty-five years.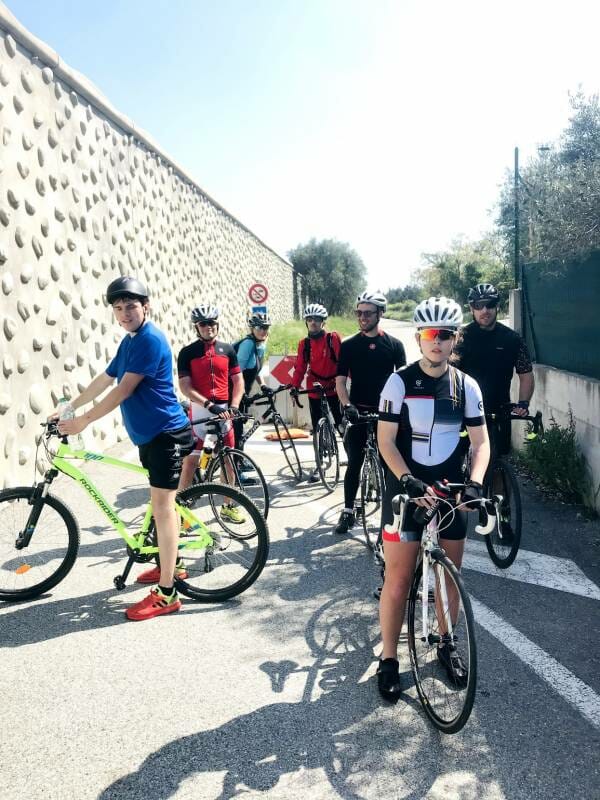 Mireille Calmes said it well:
"There is nothing better than Sport to enable everyone, whatever their level, to integrate and progress in a society that is not always cooperative. Special Olympics has made this opening possible since its creation by the Kennedy family in the 1960s in the United States. The Principality of Monaco is one of the very first European countries to join this movement. With a very small team of volunteers, made up of educators and parents, Monaco happily participated in the first European and world meetings.
Our athletes show us their pride in participating and prove to us their ability to surpass themselves. Now, Special Olympics Monaco has become a structure recognized everywhere and our athletes confirm with their results the benefits of all the sports they practice. Our greatest joy is to see their happiness at the end of each meeting. And this shared happiness will continue with a motivated team that is proud of our athletes, big-hearted volunteers and enthusiastic families."
Mireille Calmes passed away in 2021. Now the Special Olympics Association of Monaco is led by a businessman, Pierre Van Klaveren.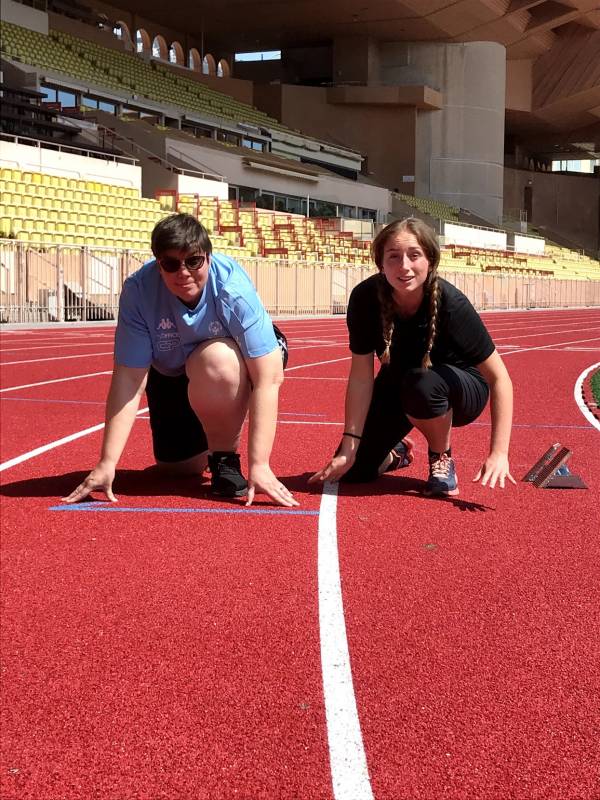 The honorary president of Special Olympics Monaco is Princess Charlène, who took part herself in the 2000 Olympic Games in Sydney. Her Serene Highness says with all her heart:
"As Honorary President of Special Olympics Monaco, I am committed to supporting our athletes who, with strength and determination, carry the colours of the Principality of Monaco high. At every moment, they force our admiration by their commitment and their will to go further in the respect of the values of sport which are dear to me.
I have always believed that sport is a vector for fulfilment and integration and Special Olympics Monaco bears witness to this every day. I would also like to underline the tremendous work of the volunteers and management team who work daily to provide support and assistance to the athletes and enable them to meet all their challenges."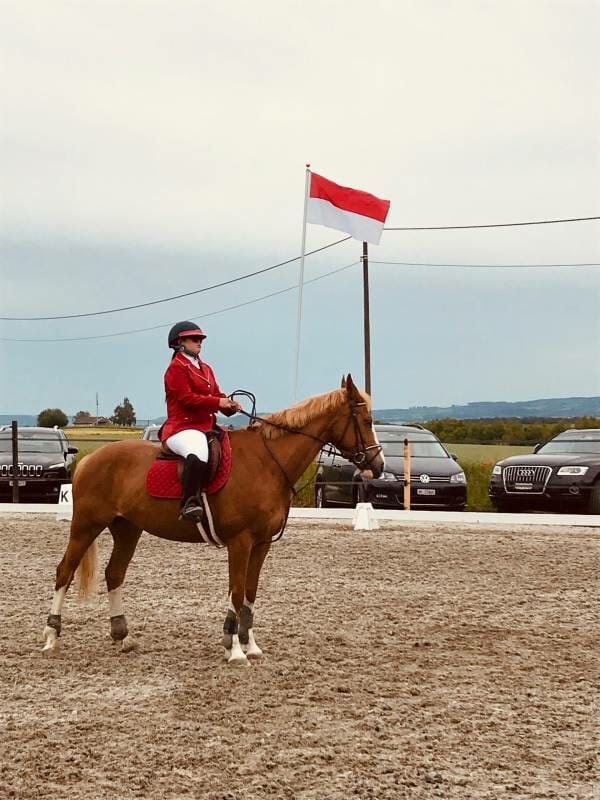 Jody Onnis, a tennis prodigy
The dedication to improving lives of the intellectually challenged bears fruit every day in the Principality. Thank the Monaco Special Olympics organization for extending their reach to our sports clubs. Take the hallowed grounds of the Monte-Carlo Country Club where on centre court arguably was the scene of one of the finest clay court matches in history between Boris Becker and Thomas Muster … add records by Rafael Nadal and scenes of glory also by Novak Djokovic and Stefanos Tsitsipas. On the same courts plays a remarkable young man, and who's to say he has not achieved as much as these famous professionals, even though he has a handicap. He has in fact been part of a team that has won more Olympic medals than all of them combined. And he has been known to win local tournaments against all-comers who don't have the disadvantages like him of a handicap. It's an example of what happens when the Special Olympics gets involved supporting people with serious intellectual disabilities.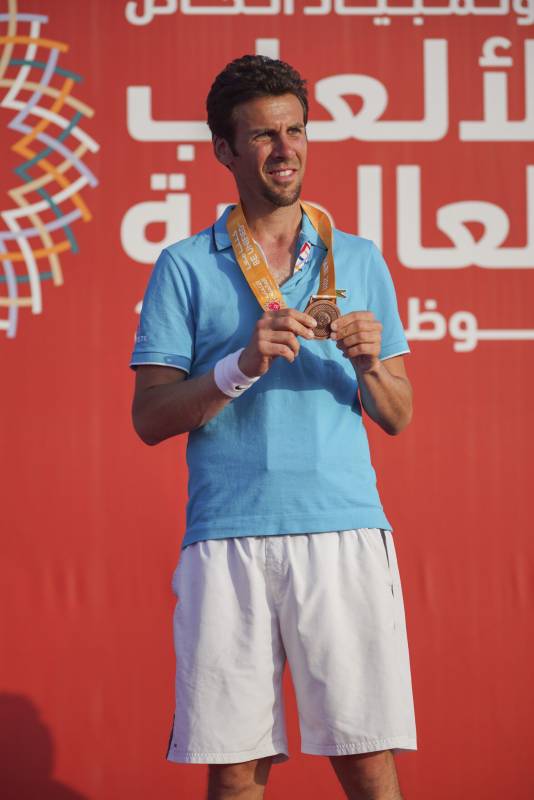 On the tennis court Jody Onnis is poetry in motion. Off the court his memory sometimes fails him — at times he may not remember what medals he won or where he won them. To get an impression of his short-term memory challenges, Hello Monaco witnessed him playing doubles against talented non-disabled opponents and winning 6:0, 6:0 and then turning to his partner and saying "did we lose badly?" due to a glitch in short-term memory. Just to complete the picture of his neurological challenges Jody has regularly played tennis against an Olympic martial arts athlete who is not disabled … and was seen remarking after playing the athlete for the 20th time "who is that?" as his memory completely blanked. Cited, reportedly, as up to 80 % disabled at times there are moments when he cannot find the bus stop he has been to hundreds of times nor find his way home.
At other times, according to his neurological state, he functions extremely well and remembers his route home perfectly.
Kind at heart and arriving to rally with someone intellectually disabled to support the Special Olympics movement, world class professionals Alexander Zverev and Félix Auger-Aliassime were probably astonished to find themselves facing a brilliant player in Monaco that can blast aces past anyone. Maybe in the future Jody will not be able to remember them but Alexander and Félix will surely remember him. Jody's athletic prowess is probably at least part hereditary. A peek at the record books of French League soccer will note a certain Delio Onnis (Jody's father), who played for AS Monaco, was a prolific goal scorer … "a Maradona in the French League". With 299 goals, he is the all-time top highest goalscorer in the history of Ligue 1 in France, and was the league's top scorer on five different occasions.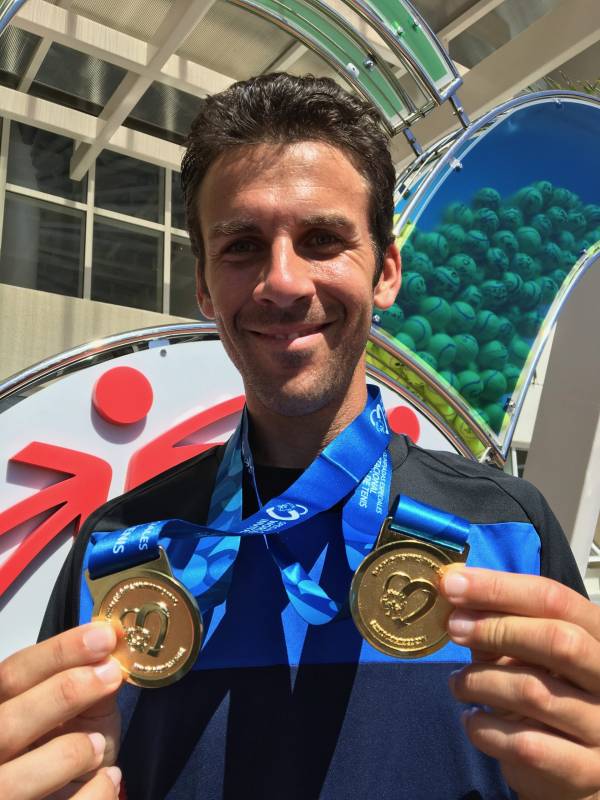 Ironically 37 year old Jody's disability is reportedly not hereditary but is thought to have come about 10 years ago. It is as if Jody Onnis' intellect is blinking … as despite his neurological handicap he has times of clear insight, awareness to openly discuss his disability, share a joke with a winning smile, demonstrate a curious intellect and emotional maturity.
Jody would be the first to point out that none of the achievements and accolades would have been possible without the dedication of the Monaco Special Olympics coaches nor the support of his fellow disabled athletes in the program who themselves distinguish themselves with medals and could equally feature here. So consider Jody's progress as typical of that of many of Monaco's challenged athletes.
Here's a glimpse of where he with his team-mates got his haul of Olympic medals, including more than one gold. He won with the support of Special Olympic coaches in singles tennis and/or with other gifted athletes of the Special Olympics program playing doubles:
• in the Los Angeles Summer Special Olympics World Games in 2015
• in the Santo Domingo World Championships in 2018
• in the Dubai/Abu Dhabi Summer Special Olympics World Games of 2019
Without the Special Olympics movement and Monaco's support for those with special challenges there's little doubt that Jody would be a casualty of our ruthless "survival of the fittest" society. There are many instances of him being shunned, a savage world taking advantage of the vulnerable and being downright cruel. He might not even be playing in high level tennis tournaments, even though he is a gifted athlete.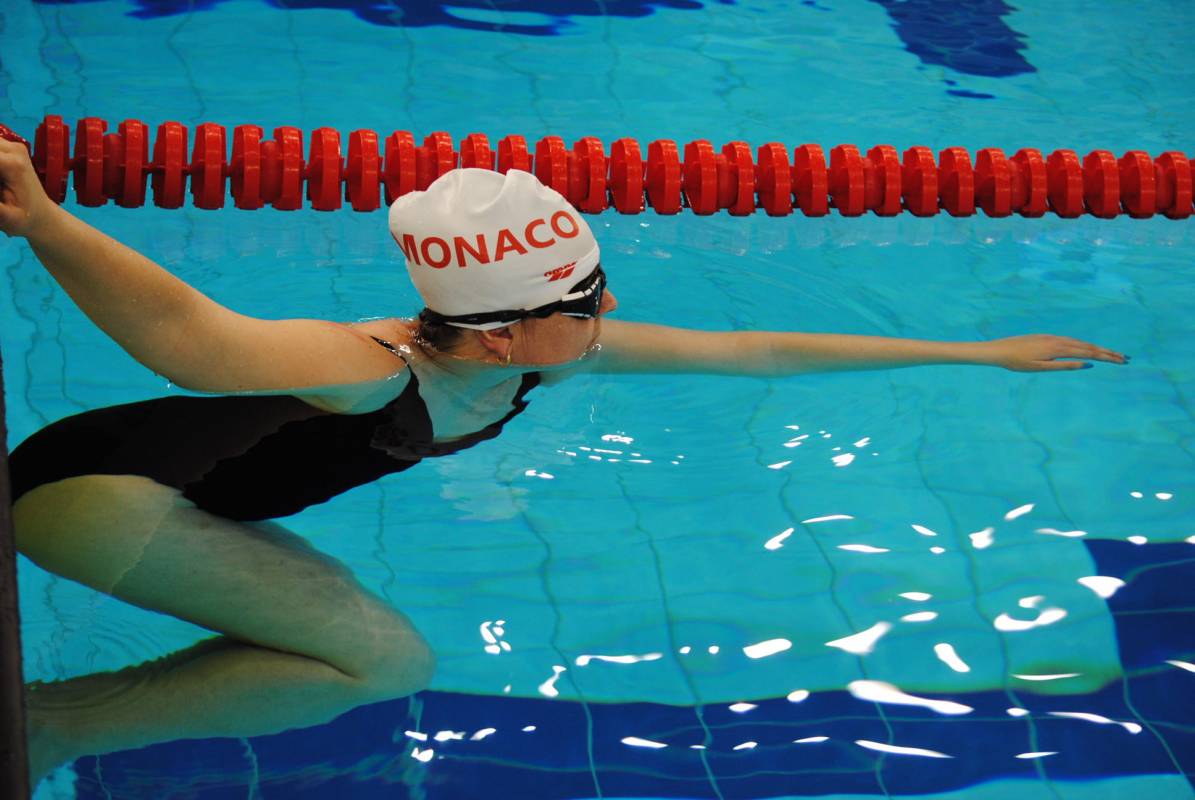 The problem of adapting people with mental disabilities is much more serious than it might seem at first glance. Do not forget that today there are as many as 200 million people with intellectual disabilities around the world. Sport gives to such persons new strengths and skills, motivates them to achieve success, and — most importantly! — makes them valuable members of society.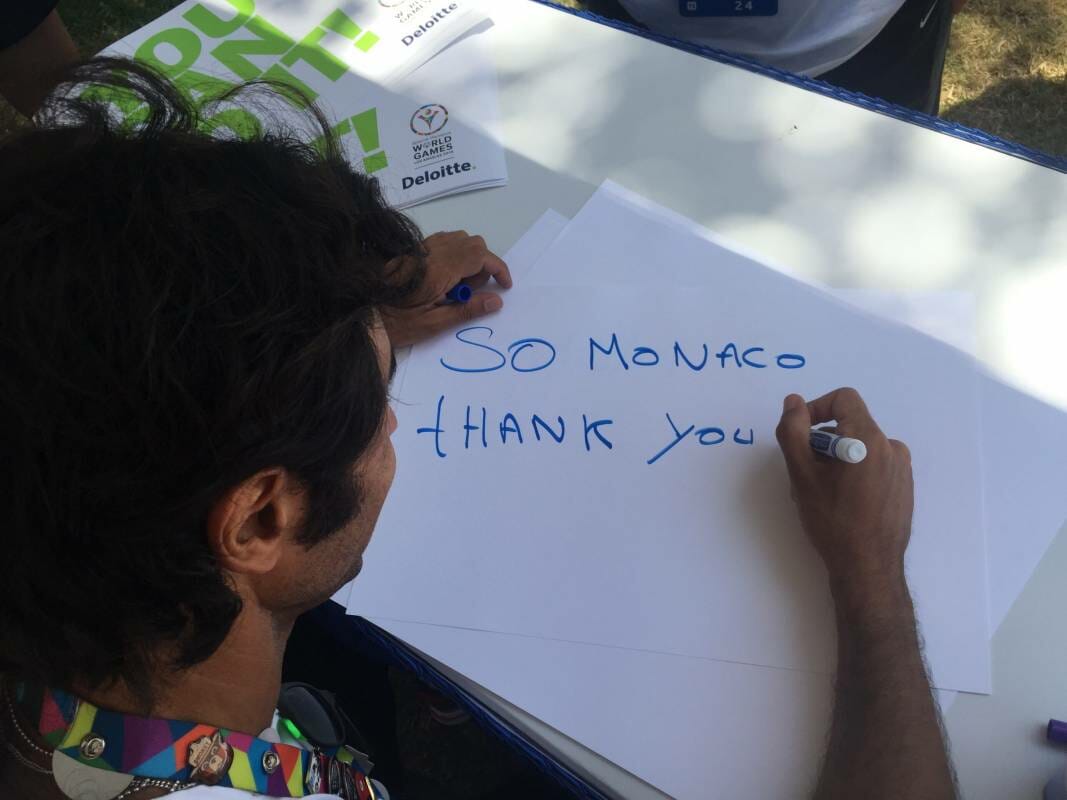 ---
Monegasques at the Berlin Special Olympics 
By the time of the publication of this issue, the competitions will not be finished yet, so we will be able to congratulate the winners and participants later. In the meantime, we want to let you know some interesting facts about the Principality's national team:
42 participants (27 athletes, 5 partners, 10 coaches);
eight sports: athletics, cycling, equestrian, unified football, judo, swimming, tennis, table tennis;
most participants in a particular kind of sport — unified football;

6 women and 21 men (plus 5 partners);
the youngest in the team — Albane, 20 years old, athletics;
the oldest one — Henk, 52 years old, table tennis;
the most active Olympian — Agnès, 41 years old. She participated in 7 Summer World games (tennis, table tennis) and 6 Winter World Games (floor hockey, cross country and snowshoeing);
the most productive — Philippe, 50 years old. He participated in alpine skiing, floor hockey, cross country (Winter Games), cycling, soccer and golf (Summer Games), he has won 8 gold medals, 7 silver medals and 3 bronze medals.
Please find all the information about the Berlin Olympics at https://www.berlin2023.org/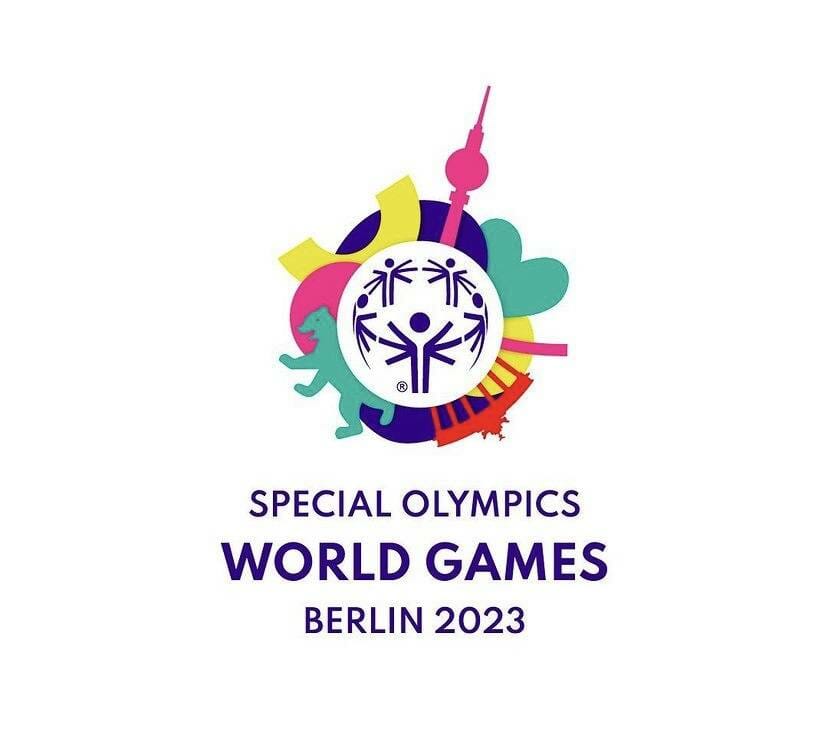 ---
"Let me win but if I cannot let me be brave in the attempt"
Special Olympics athletes' oath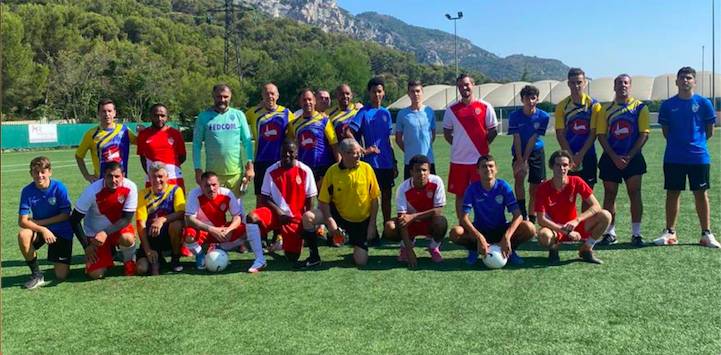 Brilliant results of the

Berlin Special Olympics 
Everyone agreed that the Special Olympics World Games Berlin 2023 was a groundbreaking event. Expectations were not only met but also clearly exceeded. Around 330,000 people attended the World Games live. Many others watched on television and through other media. The athletes were completely thrilled and thoroughly enjoyed the great atmosphere at the eight competition venues in and around Berlin.
"We can celebrate so many firsts—48% of female athletes and Unified partners competing in these Games, more signings with international sports federations than ever before, we held the largest youth gathering in Special Olympics history bringing together over 100 youth leaders from around the world, the first ever female Chair of the Global Athlete Congress was elected by her peers and will serve on the Special Olympics Board of Directors, and in terms of our Healthy Athletes programming, we had 98% of our delegations attend screenings. We are truly #Unbeatable Together!" said Mary Davis, Special Olympics CEO at the closing press conference.
Juliane Seifert, State Secretary in the Federal Ministry of the Interior, was also highly impressed. "Special Olympics brought together many thousands of people with and without disabilities in the competitions and the fantastic social program. That should be incentive for all of us to do better here," said Seifert. "Special Olympics have once again shown that Germany is a sporting nation."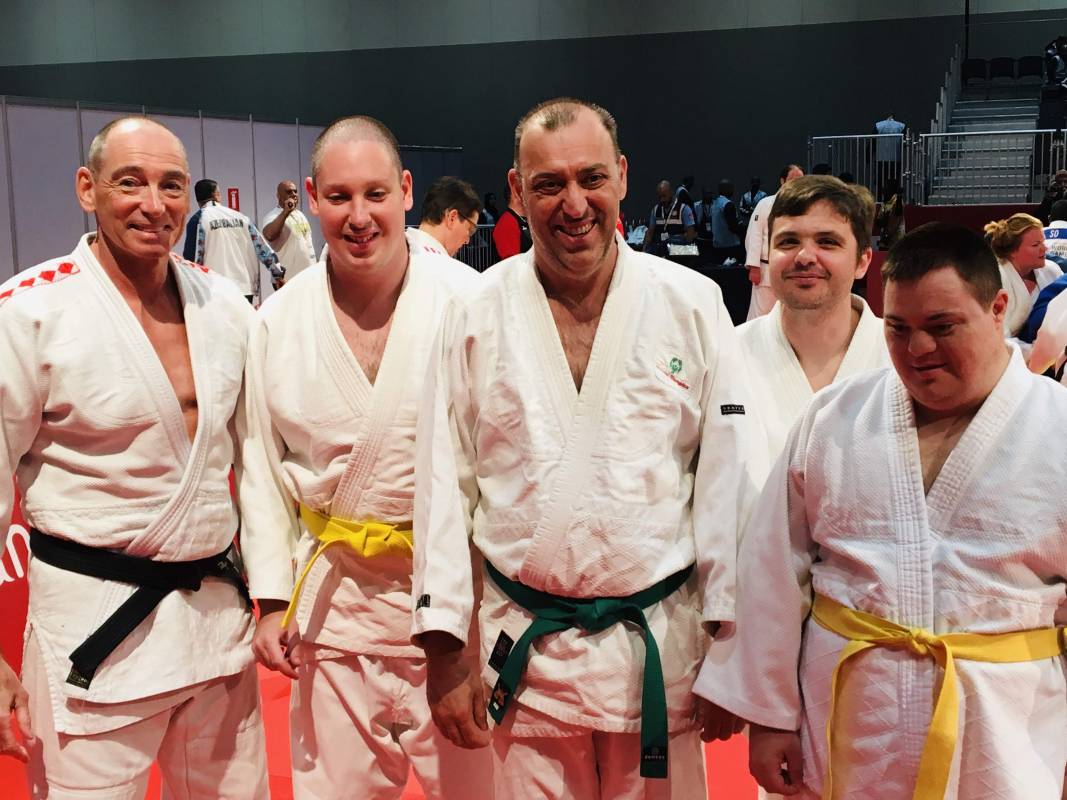 German open water swimmer Leo Heckel won two silver medals. Sven Albrecht, head of the organizing committee and federal managing director of Special Olympics Germany (SOD) was also present at all competition venues throughout the week.
The closing commentary came from Christiane Krajewski, President of Special Olympics Germany and Chair of the World Games Committee. True to the motto 'after the games is before the games', she looked ahead. Three perspectives are important to her: One is the athletes' perspective: "I hope that they can continue to live what they felt here in their further sporting life and in society. The second perspective: With the World Games, we have achieved good things that can also be transferred to other major sporting events. For example, the volunteer tandems, accessibility, and the media alliance. The third perspective from the point of view of Special Olympics Germany: That the development of #InclusiveTogether continues," she said.