Latest news
Sport
Korean Women's Ice Hockey Teams Unified for a Historical #WhiteCard Photo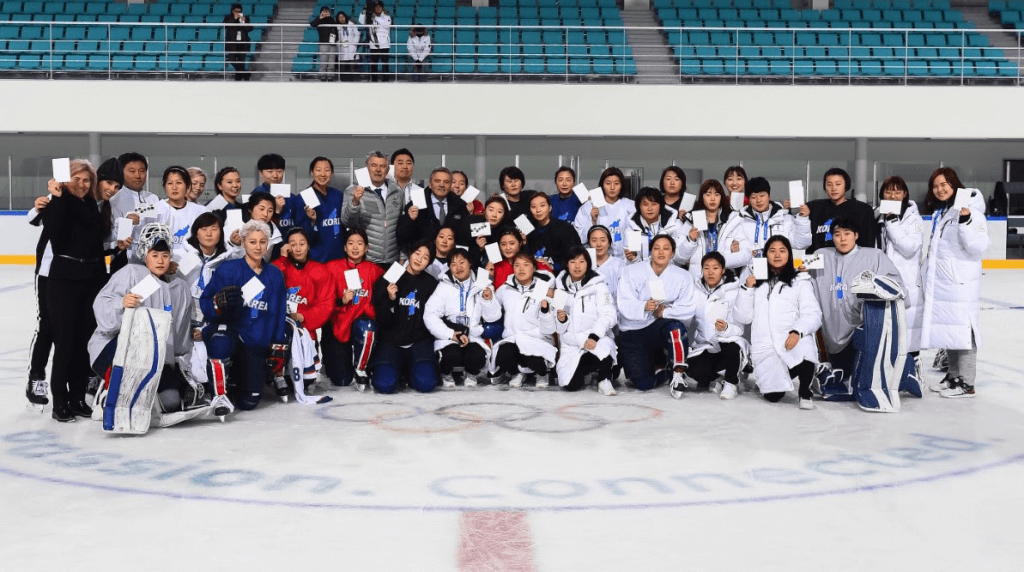 Peace and Sport, the politically-neutral organization dedicated to promoting sport as a tool for peace, and the International Ice Hockey Federation (IIHF) this weekend united the joint North-South Korea women's hockey team for a symbolic #WhiteCard photo during the PyeongChang 2018 Olympic Winter Games.
In 2017, Peace and Sport in cooperation with the IIHF and the 2018 PyeongChang Organizing Committee unified players from the two countries for a #WhiteCard photo during  the 2017 IIHF Ice Hockey Women's World Championship Division II Group A in Gangneung. Athletes posed on the ice, holding up a #WhiteCard, the symbol of the sport-for-development-and-peace movement.
Last Saturday, once again, Joël Bouzou, President and Founder of Peace and Sport and President of the World Olympians Association along with René Fasel, IIHF President asked the players of the unified Korean women's ice hockey team to promote peace via the diplomatic tool of sport by posing for a joint #WhiteCard photo in the framework of the PyeongChang 2018.
Peace and Sport President and Founder, Joël Bouzou, said:
"Sport gives hope where politics fails. This photo is a magnificent example of the power of sport diplomacy. It is also the result of what can be achieved when combining the permanent efforts of International Federations, Peace and Sport and the biggest sport event on the planet, the Olympic Games, led by the IOC. Thanks to visionary leaders such as IIHF President René Fasel this picture is today a reality. The ice hockey #WhiteCard picture is a considerable achievement for Peace and Sport following the latest developments in the international relations between North and South Korea."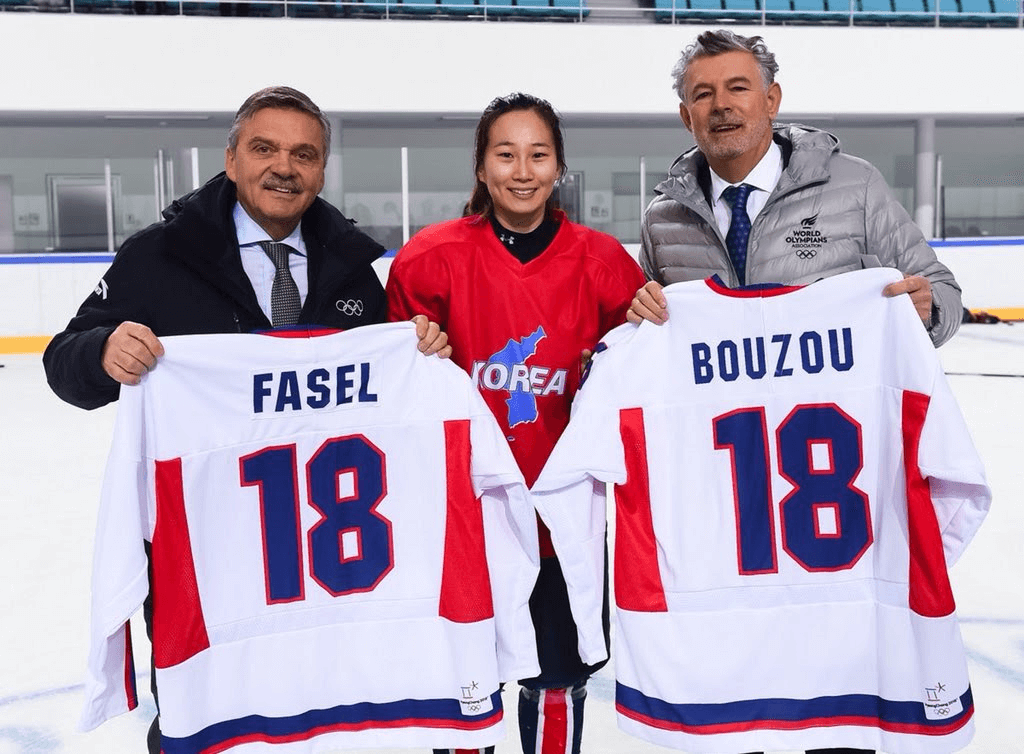 Peace and Sport's long-term goal of leveraging sport's influence for social unity has gathered increased momentum year after year, with strong support from athletes and International Sports Federations.
IIHF President, René Fasel, added:
"After the PyeongChang 2018 bid had won, we started to think how ice hockey could contribute to their idea of including North Koreans. [During the 2014 Olympic Winter Games] in Sochi we contacted both the South and North Koreans about a unified women's hockey team. At that time the DPR Korea team was actually stronger than the South Korean team. We thought why not a unified Korean team considering the signal it would send."
Peace and Sport is an international, neutral and independent organization based in Monaco, which promotes peace using the power of sport. In 2017 the #WhiteCard campaign reached over 43 million people worldwide including top-level athletes, National and International Sport Federations, diplomats and government representatives.
Source: Peace and Sport