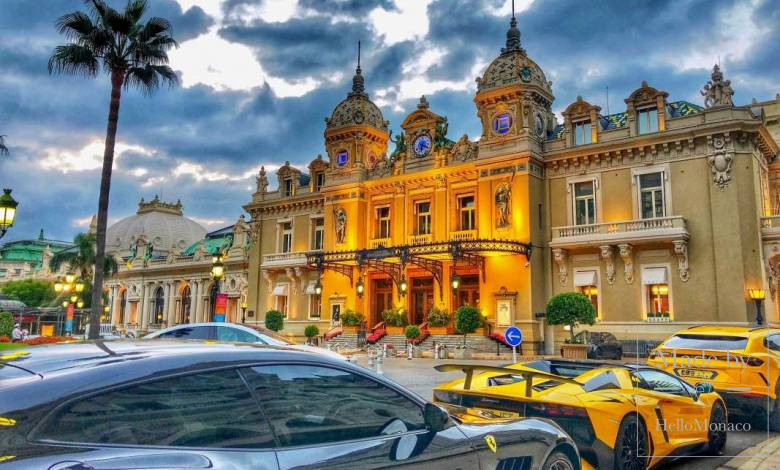 In the first half of 2022, Monaco's post-pandemic economy continued to recover and grow, according to a new report by the Principality's Institute of Statistics (IMSEE). Most major economic indicators are trending up from a year earlier, although not all have returned to pre-pandemic levels.
With €1.6 billion, Monaco's overall volume of trade excluding France was up 19.7% compared to the first half of 2021, but still remained lower than its pre-pandemic level.
Record-breaking turnover: €8.7 billion
Turnover in the Principality, excluding financial and insurance activities, reached a record €8.7 billion, or a growth of €1.5 billion (+20.8%). Indicators of private sector payroll employment remain on an upward trend in the second quarter, with the number of jobs passing the 60,000 mark for the first time.
Although the amount of jobs is up, the creation of new establishments is falling sharply and deregistrations are increasing.
Monaco's trade deficit increases
Reaching -€425.1 million, the trade balance deficit increased and the coverage rate fell by around 8 points. Although exports increased at the end of June 2022 (+€52.2 million), imports grew four times faster (+€206.9 million).
More than two-thirds of exports are to the European Union (71.1%), imports from the EU are in the minority (45.8%). Growth of trade with the EU (+14.2%) is slower than that with the rest of the world (+27.2%).
More than a fifth (22.5%) of the total amount of transactions are carried out with Italy, the Principality's main trading partner. Germany (12.2%) and Switzerland (7.6%) complete the top three.
Automobile products were the most traded goods in the second quarter, with an increase of 14.2%. Next is plastic products (+8.1%).
Tourism and real estate is up
The real estate market achieved its best first half since 2006, exceeding what the sector would normally achieve in a year in only 6 months, thanks to new buildings.
Hotel indicators show strong growth and cruises are picking up, signalling the return of international tourism to Monaco. Air traffic is up sharply but has not returned to its 2019 level.