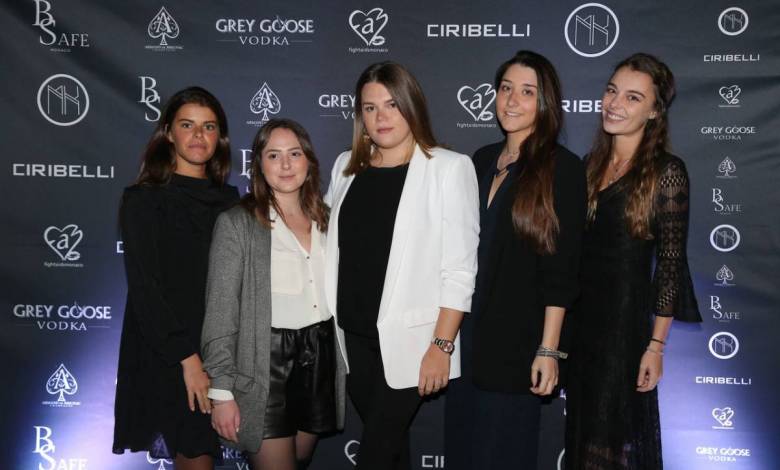 Young, vivacious and committed to her responsibilities as a public role model, Camille Gottlieb's charming qualities are what make her both a social media sensation and Monaco's darling.
Camille Marie Kelly Gottlieb was born on 15 July 1998 at the Princess Grace Hospital centre in Monaco. She is the daughter of Princess Stephanie of Monaco and Jean-Raymond Gottlieb, who was a bodyguard for Princess Stephanie. She is the granddaughter of Princess Grace Kelly and Prince Rainier III and the niece of Prince Albert II. Because Camille's parents did not marry, she is not in the order of succession to the throne of Monaco.
Joining a travelling circus at three years old
Camille Gottlieb grew up with her older siblings, Louis and Pauline Ducruet, Stephanie's children from her first marriage with Daniel Ducruet. The family began a travelling adventure when Camille was just three years old. From 2001 to 2002, Stephanie and her children travelled with the Knie's Circus caravan, Switzerland's oldest circus.
Princess Stephanie met Franco Knie at the annual International Circus Festival in Monte Carlo where she presented him with the award for the Best Animal Tamer and the couple began a romantic relationship. When the relationship ended in 2002, Stephanie and her family returned to Monaco. On 12 September 2003, Stephanie married Portuguese acrobat Adans Lopez Peres, a member of Knie's circus ensemble. The couple divorced in 2004.
Camille calls her father "The best part of me"
Since his separation from the Monegasque princess, Camille's father, Jean Raymond Gottlieb, continued his professional career in security and is now the Principal Police Commander, Head of the Internal Intelligence Division within the Monegasque police. In January 2018, he was decorated by Prince Albert II.
In November 2017, Camille posted a photo of herself with her father and captioned it: "The best part of me" which demonstrated that their father-daughter relationship is strong.
Preventing drunk driving for Monaco's youth
Camille Gottlieb is the president of the Be Safe association, which aims to prevent accidents and death by educating people about the risks associated with driving after drinking. The Association also helps young people return home safely after a night out.  The idea for the association began after one of Camille Gottlieb's friends tragically passed away while driving a scooter after consuming alcohol. After the upsetting incident, Camille Gottlieb got together with her friends and decided to take action to help prevent similar incidents from occurring. The Association makes presentations in schools to educate young people, provides free breathalyzer tests and free lifts home for those who have been drinking.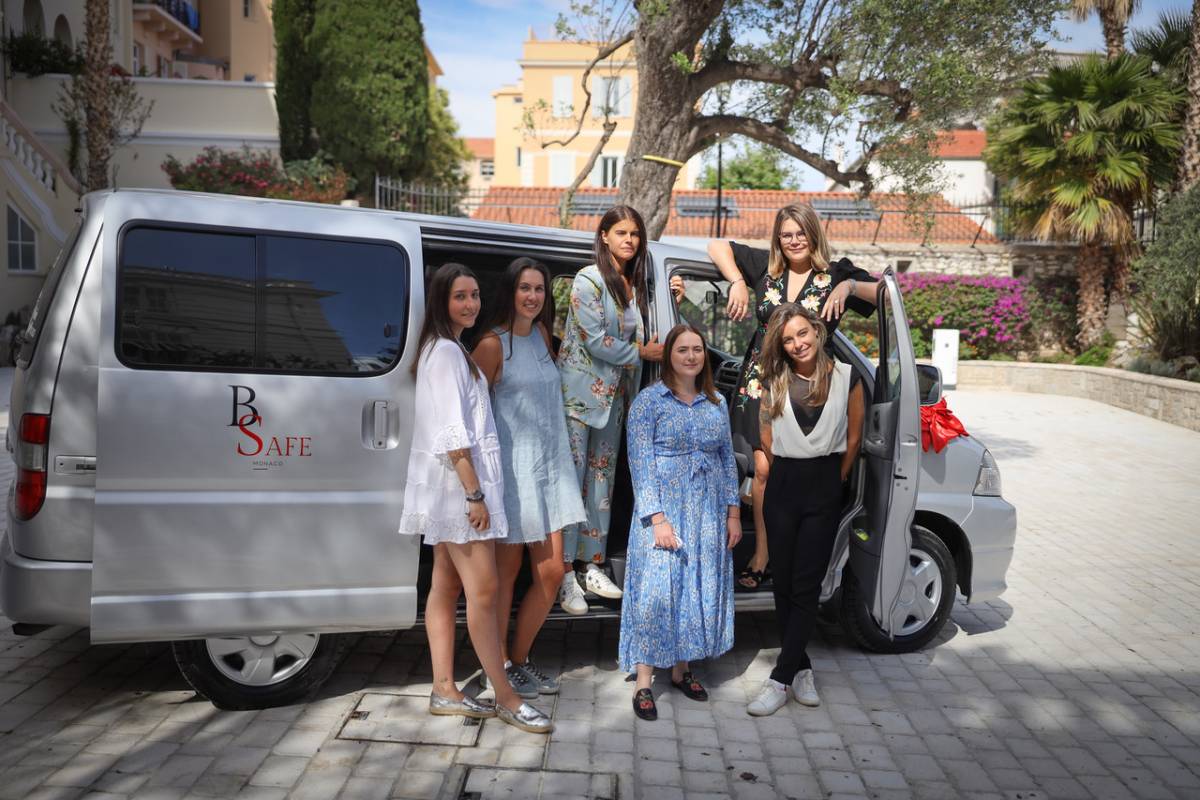 In December 2019, the Princely Family attended Be Safe's second Anniversary. Princess Stephanie, Prince Albert, Princess Caroline of Hanover, Louis Ducruet, Marie Ducruet and Pauline Ducruet all attended the event at Café de Paris.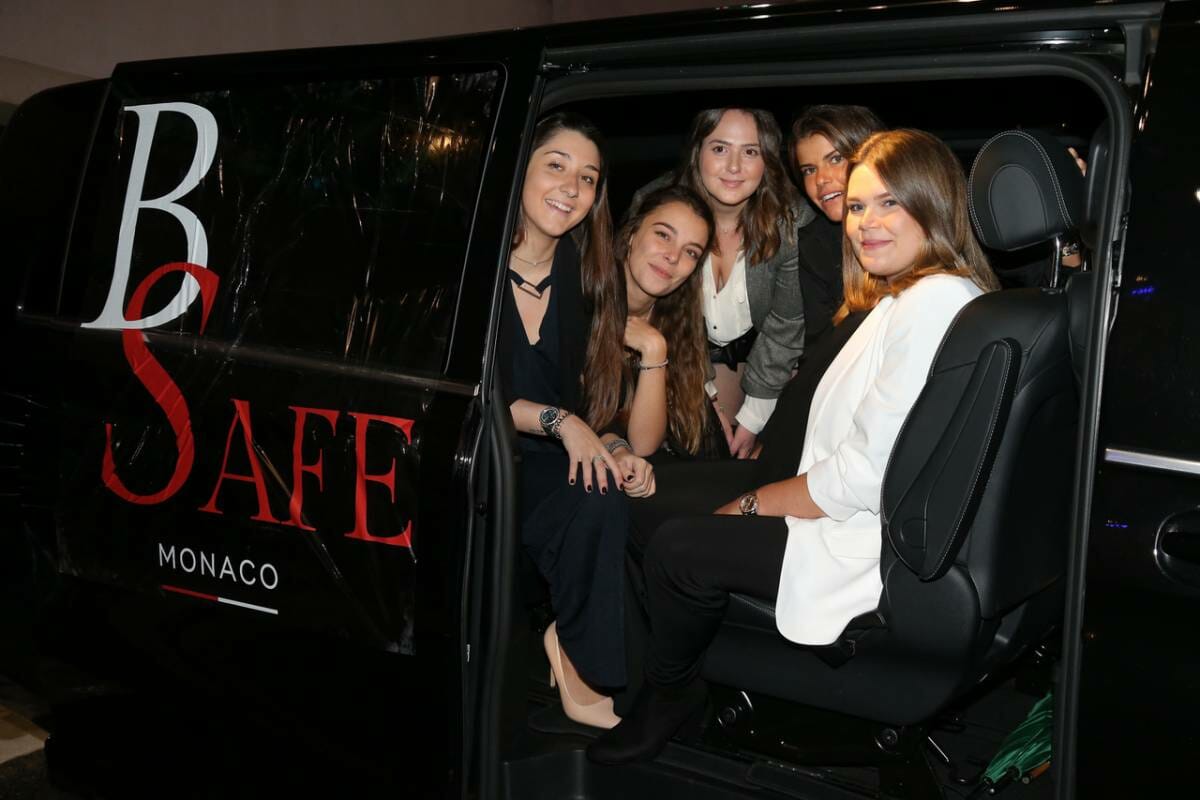 In June 2020, Camille Gottlieb was presented with a new vehicle, donated to the Be Safe association by Monaco's City Council.  The Toyota Hiace, with a capacity of 8 seats, was presented to the association by Mayor Georges Marsan.
Camille's generous holiday spirit
Camille Gottlieb has demonstrated her generous spirit during different holidays in Monaco. For Christmas 2019, she joined Prince Albert II and Princess Charlene at the Prince's Palace to welcome Monegasque children for a traditional celebration. Over 600 children, aged 5 to 12, attended a dance performance in the Throne Room before receiving Christmas gifts and treats from the hands of the Sovereign Prince, Princess Charlene, Camille Gottlieb and Louis Ducruet.
Earlier in 2019, as part of the events celebrating Monaco's National Day, Camille Gottlieb and her mother distributed gifts to the senior residents of the Rainier III home for the elderly. 800 baskets were offered to the Monegasque residents.
Supporting her sister's fashion career
Camille Gottlieb regularly posts photos of herself and her adventures on Instagram. Her 70,000 followers sometimes comment on Camille's striking resemblance to her grandmother, Grace Kelly.
In the spring of 2020 at the Palais de Tokyo in Paris, Camille Gottlieb attended her sister's showcase during Paris Fashion Week.  Camille showed her support for Pauline Ducruet by attending the event dressed in her sister's line of clothing, called Alter.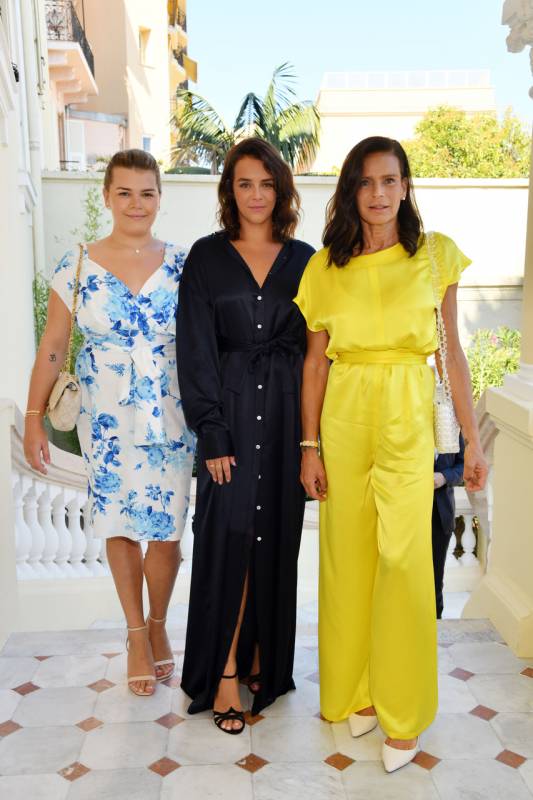 Inaugurating Monaco's new Place du Casino during COVID-19 pandemic
Camille Gottlieb spent Monaco's lockdown at home with her mother and sister. When lockdown ended, Camille helped inaugurate the newly renovated Place du Casino, which marked the return of social life in the Principality. Prince Albert II, Princess Charlene, Princess Stephanie, Pauline Ducruet and other members of Monaco's Princely family attended the inauguration, in the summer of 2020. The event included a tribute to all the caregivers from the Princess Grace Hospital Centre and the Monegasque Red Cross who have worked tirelessly on the front lines of the crisis.