Grimaldi Family
Lucien and Augustin, the Grimaldi brothers: Strategy and Prowess at the Service of Monaco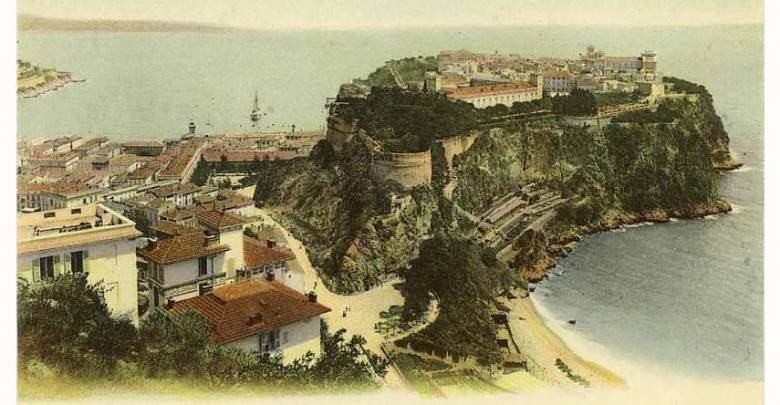 As a result of tragic circumstances, Lucien Grimaldi came to reign over Monaco in 1505. It would always be a mystery whether he accidentally killed his elder brother Jean II who ruled the country at that time, in an altercation over the sale of Monaco to the Venetians. Or maybe he intentionally took advantage of the situation aspiring to become the sole ruler of Monaco as soon as he could.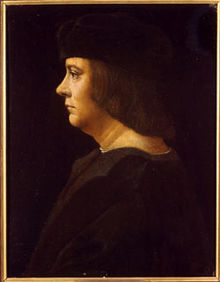 Be that as it may, it must be said to Lucien's credit that his rule proved very successful and marked the enhancement of Monaco's international authority. Back in 1506, the city was besieged by the militant-minded Genoese who dreamed of owning the country. The fortress on the Rock was thus subjected to gunfire for the first time in its history. Lucien, however, despite his youth and little experience, did not flinch and proved himself a brave and skillful military leader. With a certain amount of help from French troops, the enemy attack was repulsed and the five-month siege was lifted. France and Spain now regarded their tiny neighbour with a different look, fighting between each other for the right to become its main defender.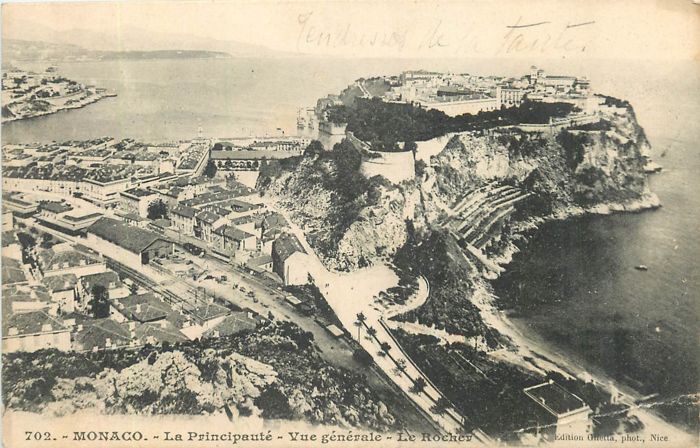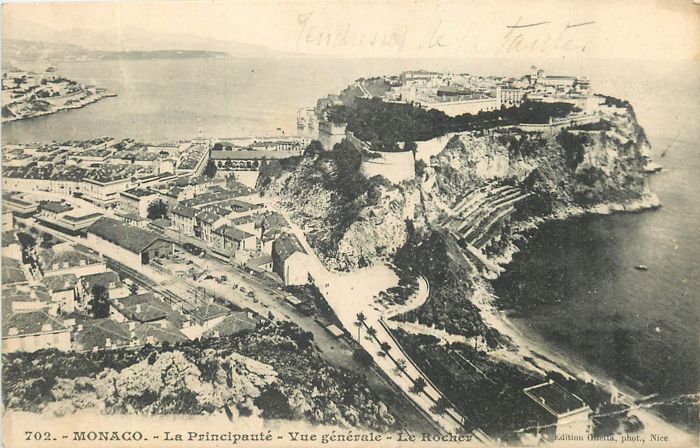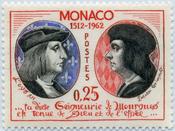 For France, this was a question of paramount importance. The French king Louis XII knew that a potential seizure of Monaco would be a direct threat to the borders of France. As to Spain, it was interested in having an increasingly powerful Lucien as its ally. Having taken advantage of the situation and applied all his diplomatic skills, Lucien achieved great benefits for Monaco. In 1512 the country was even minting its own national coin. Three years later, Lucien expanded the state territory by purchasing Menton which remained part of Monaco until it was gifted to France in 1861 under the reign of Prince Charles III.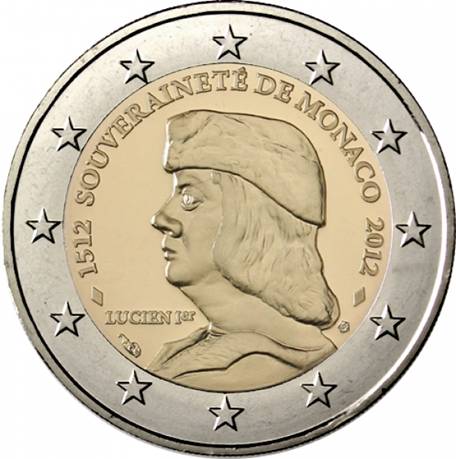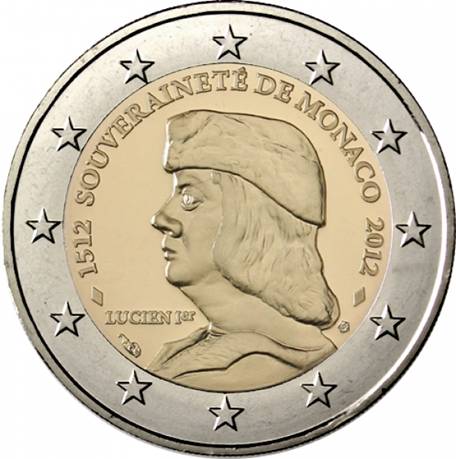 Lucien Grimaldi's military and diplomatic success brought incredible power and recognition to Monaco. In 1522, Monaco was even honoured by a visit by Pope Adrian VI. Sadly, success often generates envy and animosity… While Monaco's ruler was busy making his small state even more glorious, his nephew Bartolomeo (on his sister Françoise's side) from the powerful Genoese family of Doria was plotting to overthrow him. Despite his relations with the Grimaldis and military victories (the Dorias fought the Genoese on Lucien's behalf), Bartolomeo Doria was planning to bring Monaco back to Genoa.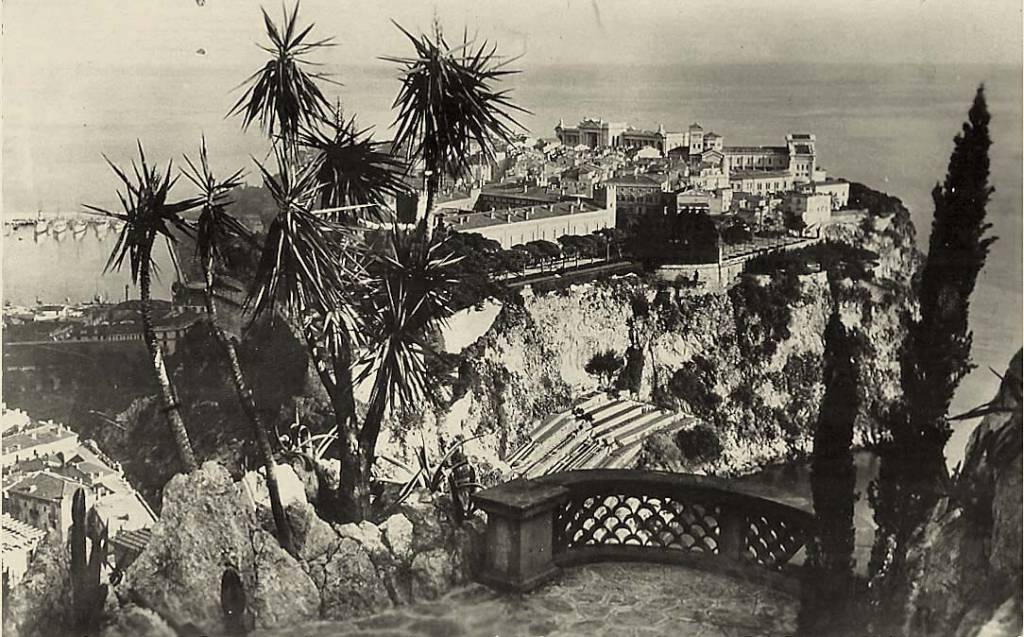 The brutal murder of Lucien Grimaldi
On August 22, 1523, Bartolomeo Doria came to pay Lucien a visit. As it turned out later, he had ill intentions… After a religious service, Lucien invited his nephew to join him for a dinner in the castle. An ambush was already awaiting the ruler of Monaco in its dark and empty halls. The 42-year-old Lucien Grimaldi fell victim to a conspiracy and was killed on the spot… The murderers were planning to take advantage of the confusion, quickly seizing all the floors. Having showed Lucien's dead body to the people and secured the support of the Genoese fleet based in the local port, Bartolomeo Doria wanted to proclaim himself the new lord of Monaco. Their plans were upset, however, by unexpected resistance from the Monegasques. Lucien's brother, Augustin Grimaldi, the Bishop of Grasse, happened to be arriving in Monaco from Cannes on that very day. The Genoese thus failed to seize the castle. Frightened by the unrest, they were forced to flee. This time, Doria resorted to cowardice once again. Lucien's wife, Jeanne de Pontevès and their young son Honoré, were both taken hostage so that the Dorias could leave Monaco without being persecuted. Augustin was thus forced to reluctantly release his brother's murderers.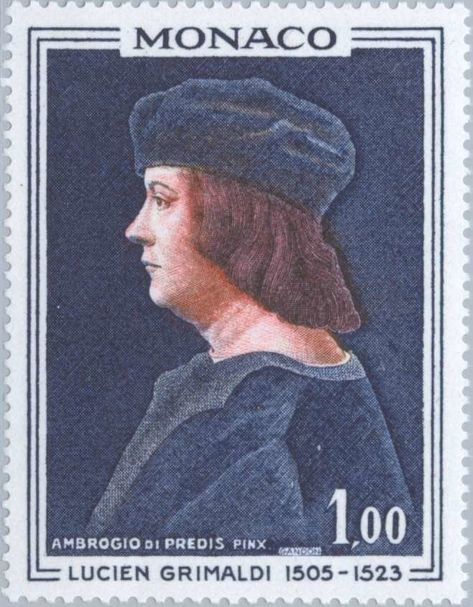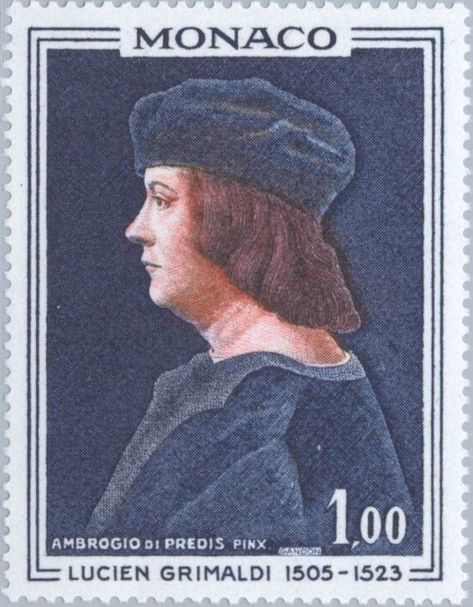 According to the succession rules, Lucien's 9-month-old son was to inherit the Monaco throne. His uncle, Bishop Augustin, therefore served as the little Honoré's regent. This arrangement was lifesaving to Monaco, keeping the Grimaldi clan at its helm.
Brotherly help
Bishop Augustin famously helped his brother in difficult times. In 1506–1507 the Genoese attempted to seize Monaco. Bishop Augustin Grimaldi turned to France for support knowing that the French sovereign dreaded Genoa becoming more powerful. Augustin was right in his calculations. King Louis XII sent his troops to assist the Monegasques. The Genoese decided not to take a risk and fled the country.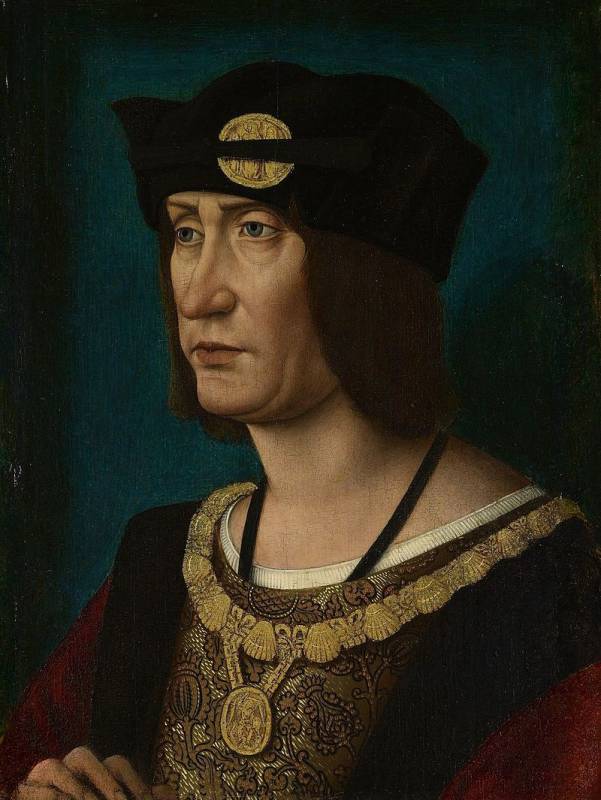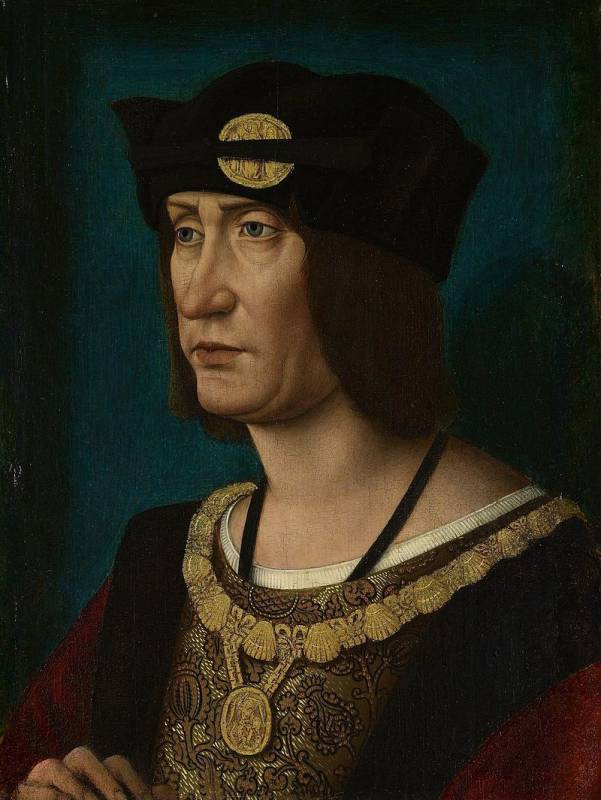 In 1507, Lucien Grimaldi left his brother to run the country. He was fighting the Genoese alongside the King of France. He thus took part in the siege of Genoa headed by Louis XII. The alliance of the French and the Grimaldis was initially very successful. However, Lucien was later imprisoned by his former ally for refusing to sell Monaco to France or becoming a French vassal. At that time, Monaco was in ruins after the Genoese attack and Bishop Augustin was busy with restoration works. That's when he received a message from Louis XII calling for an immediate surrender. Same as his brother, the bishop refused and Louis ordered the French fleet to sail to Monaco shores. Another 4000 soldiers were about to attack the Monegasques on land.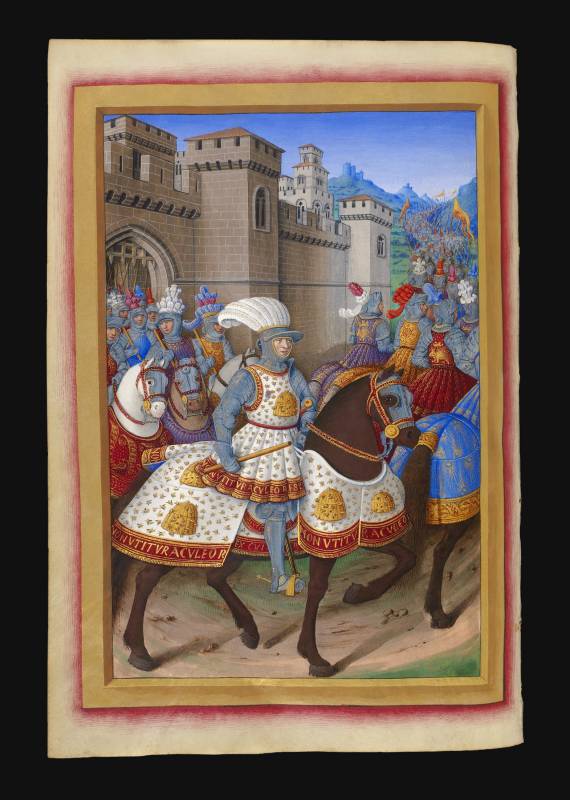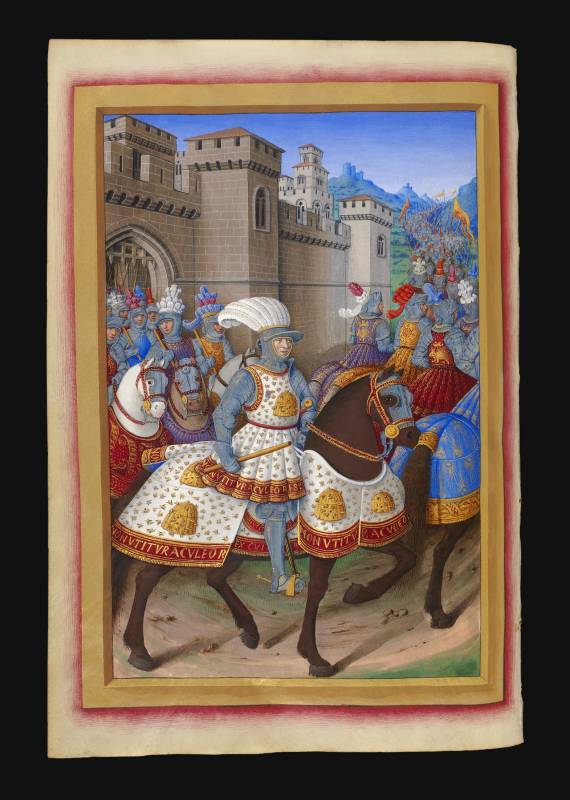 Never before had the situation been so dangerous for Monaco. The Monegasque army had suffered heavy losses in recent battles, the fortifications had been destroyed… Augustin had in fact no soldiers, no food, no money. But he made the only right decision at that difficult moment — playing for time. Using all his diplomatic skills, the Bishop did not let the French get close to Monaco. He gave endless promises and confused the enemy with his vague and contradictory messages. He carried on with his strategy up until the Italians resumed their military campaign against the French in Italy. Louis XII was thus forced to release Lucien. Bishop Augustin's extraordinary wit thus saved the life of his brother, defending his motherland's sovereignty.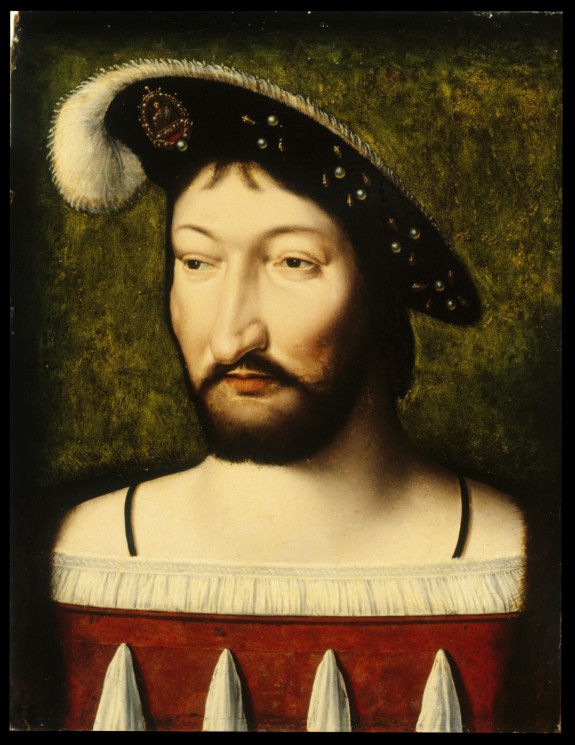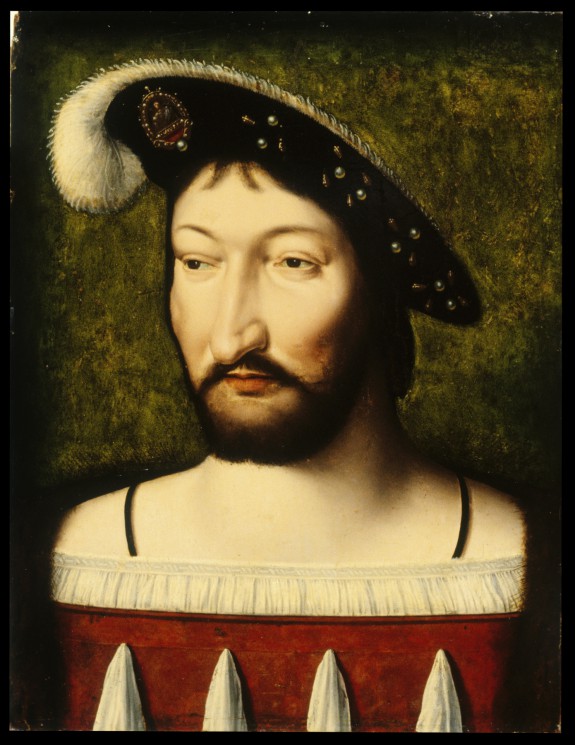 The reign of Bishop Augustin
Augustin's very first order was to find and execute Lucien's murderers. He always had the revenge of his brother in mind. But first Augustin had to obtain the Holy See's permission to become Monaco's official ruler. That was quite an easy mission since the bishop was well respected and revered in church circles. His diplomatic talent also brought him popularity at the French court. However, he had to be fully obedient to the Pope. When Lucien's murderers were caught, he was forced to grant them forgiveness — the Pope and the new king of France, Francis I, insisted on that. Bartolomeo Doria did die later, however, under very mysterious circumstances.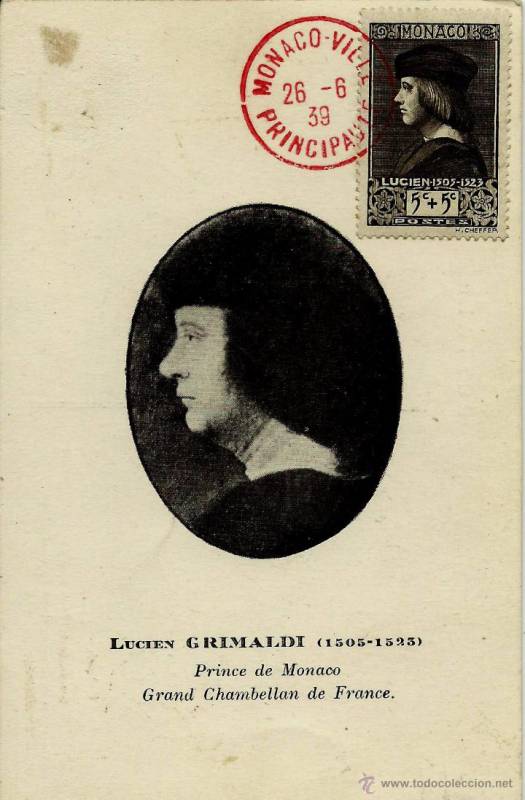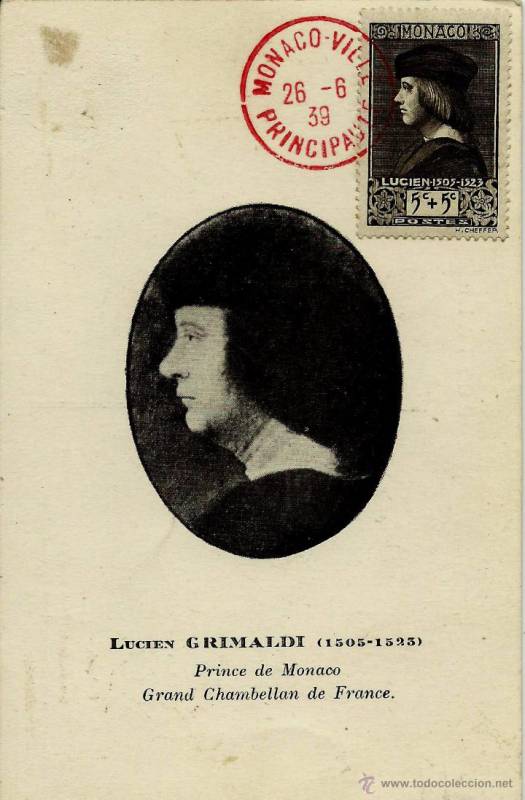 Augustin Grimaldi, just as his brother Lucien, had to look for an ally. Even if Monaco was politically recognized, its economy had not quite recovered from upheavals of the last decades. Augustin thus had to make a decision which alliance would be more beneficial to Monaco, the one with France or with Spain. Following the advice of Pope Clement VII, he sent out a delegation chaired by his relative Leonardo Grimaldi to see the most powerful man in Europe at that time, the king of Spain and Holy Roman Emperor Charles V. Leonardo was not that successful in his negotiations, however. Not only Monaco hadn't got Spain as an ally, but lost its sovereignty as well. Augustin Grimaldi had to take the fate of his country in his hands again. He was so persuasive that Charles V agreed to reverse the agreement depriving Monaco of its independence, making it a sovereign state again.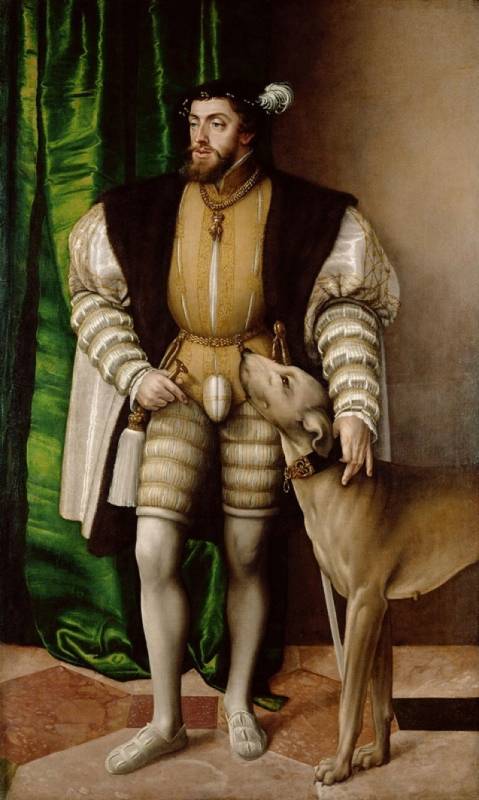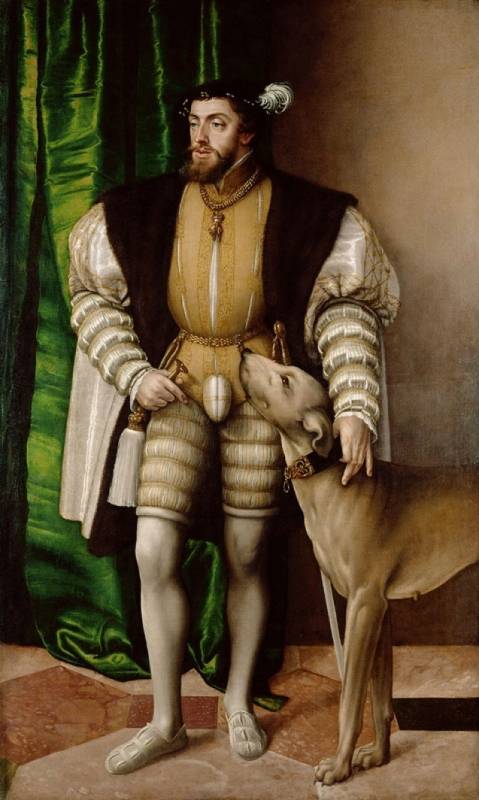 Bishop Augustin Grimaldi ruled Monaco for about eight years until he died suddenly on April 14, 1532 at the age of 50. It was rumoured that he had been poisoned (this death was too unexpected), but no evidence was found. Augustin Grimaldi left a bountiful heritage: he was a skilled politician and a subtle diplomat, a true patriot who saved his small country more than once. Largely thanks to Bishop Augustin's efforts, the Grimaldi clan carried on ruling the Principality for over 700 years.