History pages
Beyond time: the impeccable style of Princess Grace of Monaco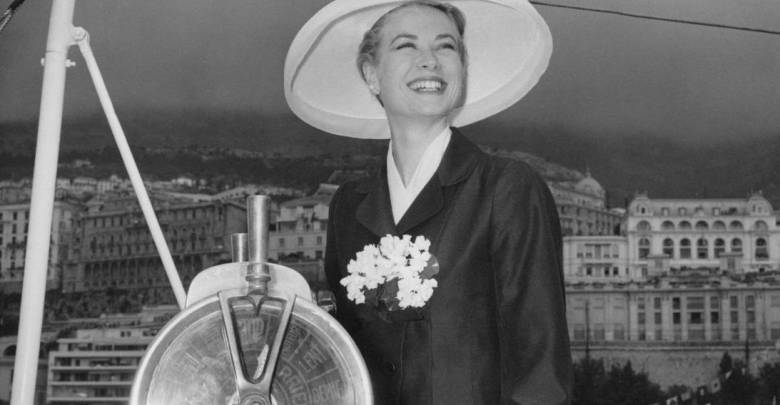 «The thing that made her stand out is what we call 'style'». That is how, in 1955, the American magazine McCall's described the mythical «look of Grace Kelly», recognized as the standard of elegance and refined taste, beyond time and trends. 
The American actress-turned-princess undoubtedly conquered the world of cinema, but she also became a style icon of the 20th century, shaping fashion trends. 
How did Grace Kelly's style change throughout her life? What designers contributed to her legendary image? Let's take a closer look at Grace Kelly's fabulous outfits. 
Miss Kelly, Queen of Hollywood
In October 1953, «Mogambo», a new film by John Ford with Clark Gable and Grace Kelly, was released to theatres. The blue-eyed blonde was already known to the Americans, but the success of this movie was the official beginning of her inevitable rise to the top of Hollywood glory. From this point on, the attention of the public and, in particular, of its female half, was drawn to the young actress with her «classic» natural beauty.
In her acting years, Grace stood out among her colleagues by her lady-like restrained manners. «Miss Kelly», as they called her in the press, looked more like the Snow Queen, rather than a Hollywood star, ready to do anything to stay in the spotlight. In the USA, she was considered as a well-bred and genteel young lady. She spoke little about her personal life, and only few lucky ones had seen her small apartment in Manhattan.
Grace Kelly's restraint and her desire to be seen as a serious actress definitely affected her choice of clothes. Probably, Grace's upbringing also played a role in creating her laconic style. Her mother was an ardent Catholic, while her father became an Olympic champion in rowing. Parental rigour in upbringing and sports discipline were also reflected in Grace's style.
The 22-year-old who signed a contract with MGM, the largest American film studio of that time, preferred shirtwaist dresses, high-quality tweed suits, hats and low-heeled shoes.
Nevertheless, in her rather classic look, which many Americans tried to copy from the pages of fashion magazines, there was a detail that turned her from a «college girl» into an elegant lady…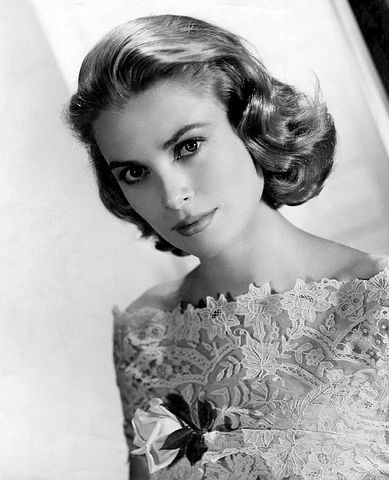 «The girl in white gloves»
Along with her short blond curls, white gloves became Kelly's visiting card in Hollywood. They certainly distinguished her from the motley crowd of Hollywood stars, who often appeared in rather extravagant outfits. In the mid-50s, white gloves were a sign of well-educated noble girls who strictly followed the canons of etiquette, according to which this accessory was necessary on the streets, in church, at official dinners or in the theatre. Nevertheless, in the film industry, this fashion trend turned out to be so unpopular that director Fred Zinnemann had long remembered his meeting with Grace Kelly, noting that «no one had yet come to him wearing white gloves».
Grace would keep this habit in her new status of a princess, and the magazine American Vogue would eloquently call her «the girl in white gloves».
From the most memorable outfits of Grace Kelly as an actress, a few come to mind straight away: the iconic mint green dress by Edith Head, worn by Grace for the Oscars in 1955. Another outfit of this designer caught the attention of the public in the movie «To Catch a Thief», where the actress appeared in a spectacular golden ball gown.
Alfred Hitchcock, who fell under the spell of the blond beauty and often collaborated with her on set, paid special attention to her costumes: Grace's perfect outfits always reflected the inner state of her character.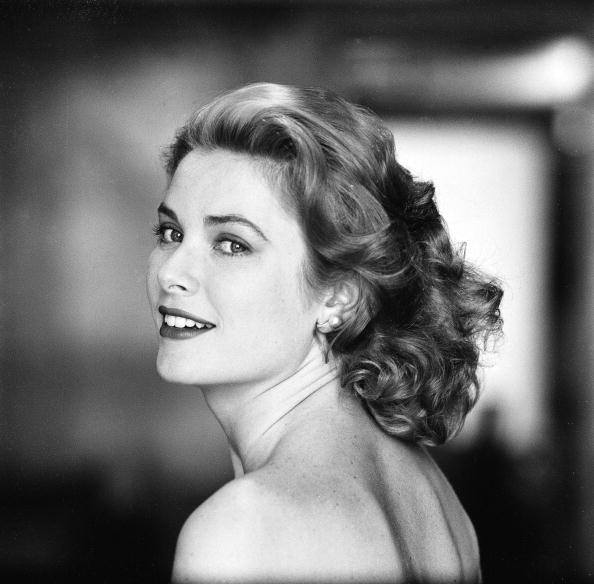 «The Wedding of the Century»
January, 1956. Grace Kelly, named the Oscars best actress for her performance in «The Country Girl», announced her engagement with Prince Rainier III of Monaco. From now on, no self-respecting magazine would publish its new edition without mentioning the name of the American star.
In the same month, MGM studio announced that Kelly's wedding gowns for religious and civil ceremonies would be made by Helen Rose, the studio's chief designer. This would be a wedding present for the actress who was on set for her last movie, «High Society».
Grace Kelly's wedding dress
By the time of the engagement, Helen Rose knew the tastes of the future princess of Monaco, as they worked closely on set of many MGM films: from «Mogambo» and its safari-style dresses to «High Society» with gorgeous evening gowns. It is not surprising that both wedding dresses fit Kelly's lady-like style perfectly.
For the civil ceremony in the Prince's Palace, Helen Rose chose an elegant pale pink dress made of taffeta covered by cream-coloured lace. This second wedding dress required more effort and imagination. Wearing it, the actress was supposed to feel like a princess.
In order to create the iconic Grace Kelly wedding dress, 35 seamstresses would work for six weeks in complete secrecy. This piece of art took 25 metres of ivory silk taffeta, about 100 metres of Brussels lace and tulle embroidered with pearls. Instead of a tiara, Grace put on a silk Juliet cap. 
On the wedding day, Grace Kelly looked gorgeous. About 30 million people from nine countries witnessed the ceremony, dubbed «the wedding of the century». By the way, both of Kelly's wedding dresses were among her very last outfits made in the USA, which the Princess wore for her public appearances. For her new role, Grace had to rethink her choices of clothes and designers.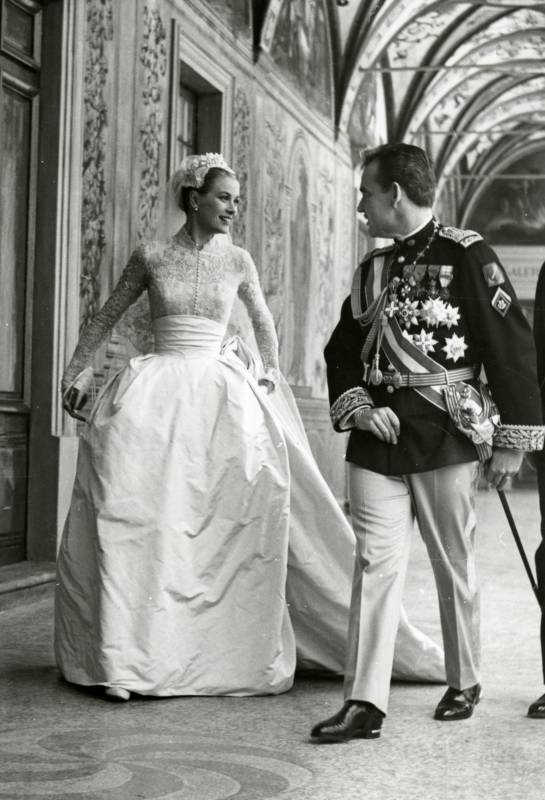 Grace, the Princess of Monaco
Before moving to Europe, Grace Kelly had a love for the French fashion house, Christian Dior, which opened its boutique in New York in 1948. Grace's new life and the role of the Princess of Monaco required cooperation with new designers and brands, particularly, from France.
And Grace didn't wait long to put on an outfit made by a French designer. On the occasion of the wedding celebrations held in Monte-Carlo, the Princess appeared in a sumptuous dress by Antonio Castillo from the Parisian house Lanvin-Castillo. The Princess wore it several times for official receptions.
Her daily wardrobe included creations of several French designers, but Grace had a preference for Christian Dior. The designer personally created for her suits for formal meetings and evening dresses for official visits and receptions. Being a loyal client of the brand, Grace collaborated with Marc Bohan, who became artistic director of the House after its founder's death in 1957. Princess Grace unconditionally trusted Dior's designers, believing that their creations fully reflected her style. In addition, Prince Rainier's wife chose eye-catching dresses designed by Bohan for costume balls.
The Princess, many times listed among the most stylish celebrities, followed fashion trends, but never forgot about her elegant eternal look. Despite the ever-changing fashion, she preferred classic outfits from designers like Madame Grès and Balenciaga. She was also a client of Chanel, Yves Saint Laurent, Givenchy and supported couturiers from Monaco and Nice.
Talking about the choice of outfits, the Princess once said: «Twice a year, I think about what clothes I need in the upcoming months. Then, I usually ask Parisian fashion houses to send me some sketches».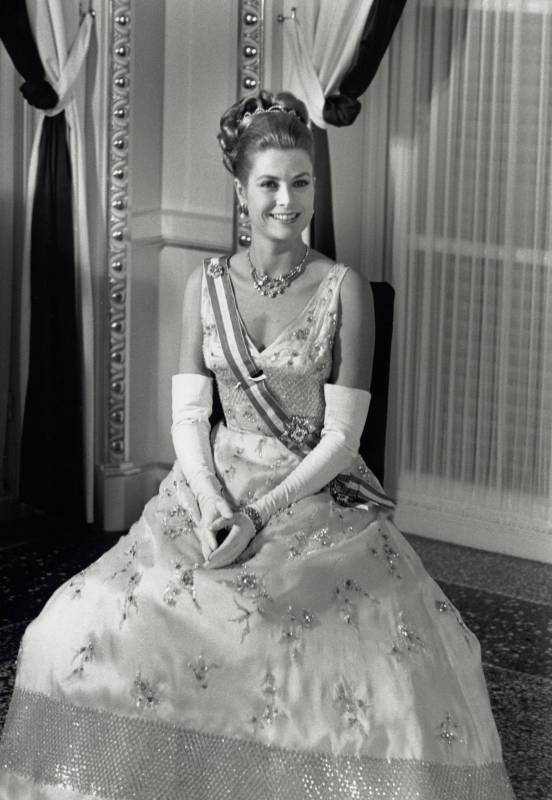 Right down to the last detail: accessories and jewels of Princess Grace
Probably one the most well-known accessories which has been associated with Grace Kelly for more than 40 years, is the iconic Hermès handbag. In the mid-50s, large bags entered everyday women's fashion. This trend was strengthened even more by Grace Kelly, who was many times seen with her Hermès handbag: during the Cannes Film Festival in 1955, after the announcement of her engagement with Prince Rainier III, and during the pre-wedding events in Monaco.
Only a few public appearances were enough for the handbag to be named in honour of the star. In the 1960s it became a symbol of a special social status, since few could afford it. And the length of the waiting list said a lot about the prestige of the «Kelly» handbag.
Also, Grace was part of the so-called «sunglasses set». Together with Brigitte Bardot and Jacqueline Kennedy, the Princess of Monaco made the glasses so popular that some American women with excellent eye sight wore them in order to be in vogue. By 1980, the Princess' collection consisted of 45 pairs created by Oliver Goldsmith of London.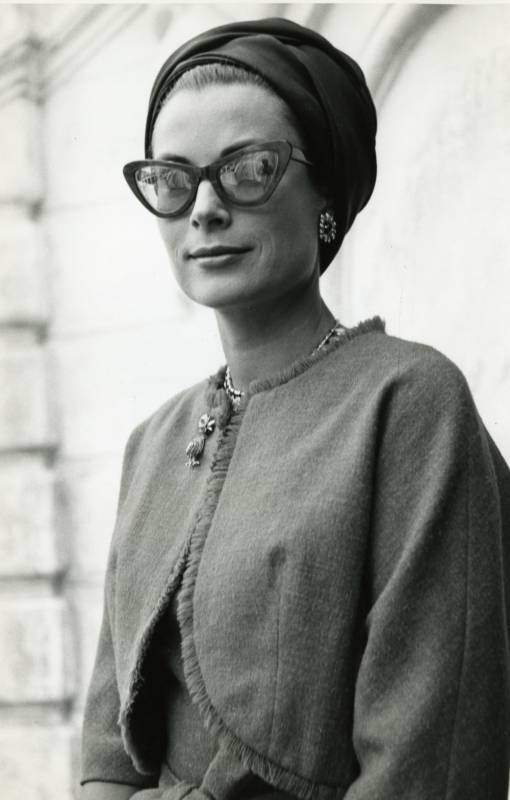 Princess Grace's Jewels: a savvy combination of luxury and poetry
«The pearl is the queen of gems and the gem for queens». Princess Grace showed a clear predilection for these little wonders named «Tears of Aphrodite» by the ancient Romans. The Princess of Hanover thus paid an elegant tribute to her mother wearing a sumptuous necklace by Van Cleef & Arpels at the last Rose Ball. Princess Caroline opted for a pearl necklace gifted by Prince Rainier to his fiancée just before their marriage in 1956. An elegant diamond adornment was a delightful accessory to her black dress by Chanel. 
Princess Grace whose beauty shone like a diamond had an art of matching her jewellery to her outfits and events she was taking part in. She was particularly seduced by the Alhambra collection and acquired one of its first necklaces in 1968. The animalistic clips by Van Cleef & Arpels were adding a little playful note to the brilliance of jewels. The Princess was equally amused and seduced by the Cartier «bestiary», the favorite jewellery house with the princely family. Golden, coral, pearl, emerald, platinum birds, roosters and chickens, her favorite poodles in platinum, diamonds and rubies… Original, elegant, somewhat playful brooches.
The Cartier House that was closely linked to the princely family created the Princess's engagement ring (an emerald-cut 10.47 carat diamond of an exceptional purity in a platinum frame enhanced by two baguette diamonds). This episode was mentioned in Olivier Dahan's biopic on Grace Kelly, embodied by Nicole Kidman. The filming team had specially appealed to the Cartier expertise and the Palace of Monaco had authorized a faithful reproduction of five of its jewels.
At the time of her wedding Princess Grace was gifted several jewels by Cartier. Three diamond and ruby clips worn in a tiara or in a necklace, a diamond necklace, a ruby and diamond bracelet… Other prestigious houses have also enriched the Princess' superb and eclectic collection.
In 1976, the Princess of Monaco commissioned a tiara from Van Cleef & Arpels. Grace put it on only once on the occasion of the engagement of her daughter, Princess Caroline. The accessory was decorated with 140 stones with a total weight of over 77 carats.
The Bulgari House with its distinctive stylized shapes and original colours equally tempted Grace who, far from the rigid principles of classicism, enjoyed a touch of fantasy.
Chaumet or Chopard fine jewellery houses have naturally been immutable references in the Principality and elsewhere alike. In fact, true to her style, Princess Grace was inspired by their ceremonial pieces. She knew the art of matching an eternal brilliance of diamonds to a discreet poetry of more affordable gems. A precious alloy of luxury and elegance, that's what she always sought.
Today, the clothes from Grace Kelly's closet, stored in the Princely Palace, have become the object of several exhibitions. One of them takes place at the Christian Dior Museum in Granville until mid-November, exposing 86 outfits made by the French fashion house.