History pages
«She's too everything»: Princess Grace in the Eyes of the Famous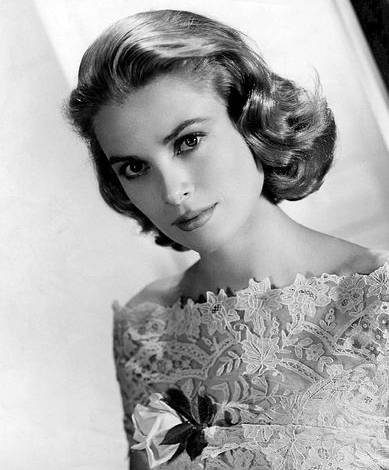 It is very interesting to look at Princess Grace through the eyes of people who had the privilege of working with her or knew her. Whether famous actors or directors or the best stylists or photographers they all were moved to voice their praise.
It is indeed revealing how the effect of hard work added to her natural qualities and created layer upon layer of perfection. Grace Kelly worked first in theatre, then in television and finally, of course, as an enduring icon in film in Hollywood. 
She had started her acting career in Broadway in New York as she honed her skills in the theatre. The critics seeing her for the first time commented: «She has a naturalness that owes nothing to artifice. No airs, a simply charming freshness». 
Dozens of television episodes and myriads of TV commercials were part of the almost forgotten journey where Grace perfected her acting skills. We all remember her as a famous star. But stardom like genius is 99 % perspiration and 1 % inspiration.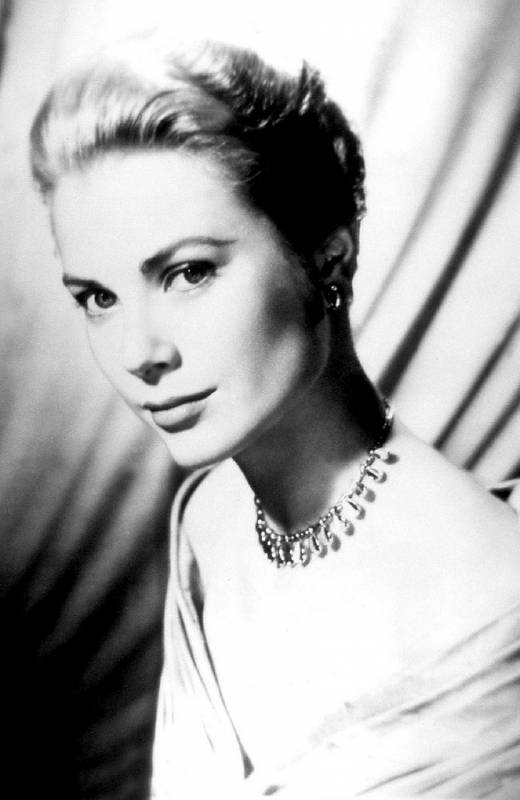 Grace in the world of cinema and culture — Putting The Final Touches On The Swan
In an adapted version of Ferenc Molnár's «The Swan» (1956), Grace as a princess must decide between young love and a destiny tied to duty, a future where she will «glide like a dream on the smooth surface of the lake and never go on the shore… There she must stay, out on the lake, silent, white, majestic». An uncanny glimpse into her destiny!
Director of film and television Ted Post: «Her beauty alone was spellbinding… but Grace was also very determined and worked hard. She listened to you and applied what you said».
Cary Grant marvelled at Grace's sang-froid when confronted with pages of dialogue on the set of «To Catch a Thief». But Grace had spent hundreds and hundreds of hours in earlier years working with scripts to develop that assurance. 
Given his turn, film director John Ford who cast her for «Mogambo» (1953) said with American bluntness: «This dame has breeding, quality and class».
Photographer Howell Conant would observe her as a very good dancer: «She had a dancer's awareness of her body; in her every gesture».
Costume designer Edith Head pinpointed the difference between Kelly and the other stars of the day, her regal posture: «Her peers show up for work in jeans, but she always wears white gloves and carries a hankie. She glides, she poses, she slinks, she lies back like a cat».
Studio executive Dore Schary remembered: «John Ford enabled me to even the score with Darryl Zanuck. He got Monroe, we got Grace Kelly».
Assistant director Herbert Coleman of «Rear Window» describes Grace Kelly's impact: «[it is] the most beautiful shot of a woman I have ever seen in my life». It is the moment when, as author Neil Sinyard puts it, «in a reversal of convention, a sleeping hero is awakened by a kiss from a Fairy Princess».
It is in «Rear Window» (1954) where Grace Kelly achieves peak iconic stature. Famous columnists saw her as a «white-gloved dreamy muse to make men's hearts faint and women swoon». And Hitchcock, mesmerized, creates these lines for her protagonist: «She's too perfect», Jimmy Stewart complains. «She's too talented. She's too beautiful. She's too sophisticated. She's too everything».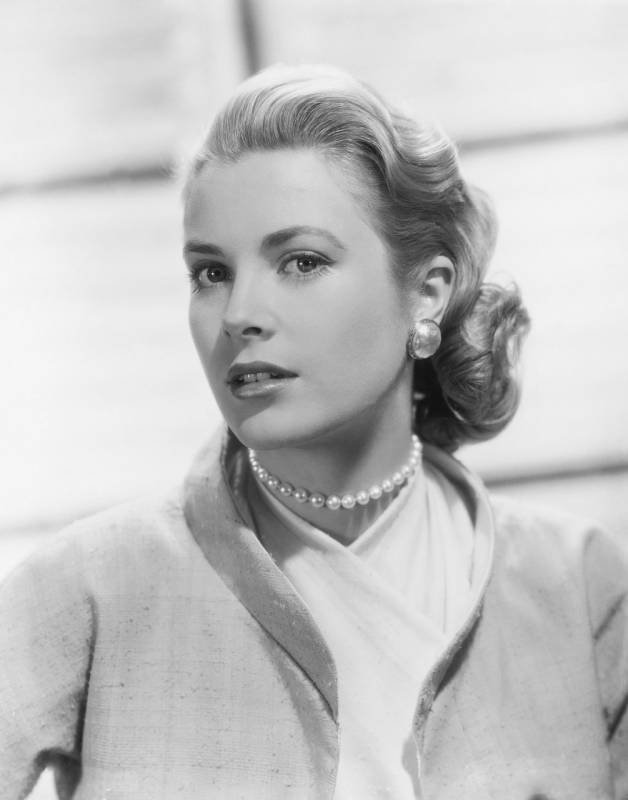 Famous Actors on «The Star Of Stars»
Grace astonished so many people around her including her colleagues and famous actors who worked with her or crossed her path so often in the cinema world.
Cary Grant said: «Grace acted the way Johnny Weissmuller swam, or Fred Astaire danced. She made it look so easy. Some people said Grace was just being herself. Well, that's the toughest thing to do if you're an actor».
Hitchcock's films were confirming Kelly's reputation as one of the world's most desirable women. When she was cast as Georgie Elgin in «The Country Girl», Bing Crosby, playing her alcoholic crooner husband, and sounding insecure, was less than amused. Biographer Donald Spoto quotes Kelly: «He almost withdrew from the picture when he heard that I was going to play the part. «She's too pretty», he told producers about me. «She has no experience… She's too glamorous for the part of Georgie».
Hitchcock's Muse
The retirement of his muse crushed Hitchcock. «He would have used Grace in the next ten pictures», John Michael Hayes stated. «I would say that all the actresses he cast subsequently were attempts to retrieve the image and feeling that Hitch carried around so reverentially about Grace».
Elaine Lennon writing about Hitchcock and Grace Kelly points out: «…with Grace, Hitchcock found his muse, and he told everyone that she was the best leading lady he had since Ingrid Bergman».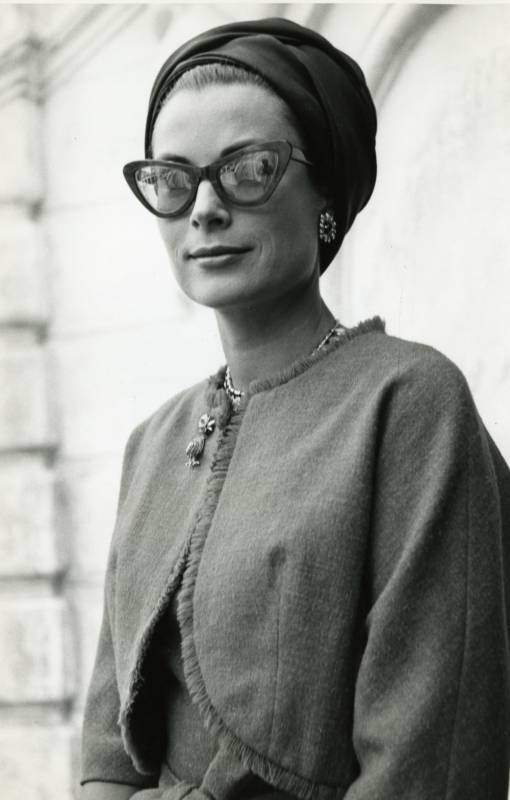 A Fairy Tale Takes Form
The year 1955 was a big one for Grace. She had four films in the theatres and was the year's highest-earning female star at the Academy Awards, not only did she win an Oscar but Bob Hope, an icon himself and undisputed king of film award ceremonies, declared: «I just want to say, they should give a special award for bravery to the producer who produced a movie without Grace Kelly».
That same year she rose to the top of the Best-Dressed List, sharing the No.1 spot. «The stylish image of Grace Kelly was everywhere», writes H. Kristina Haugland in «Grace Kelly: Icon of Style to Royal Bride».
At this point Grace rises to the pinnacle joining Hollywood legends. In the words of Robert Lacey: «Sophia Loren, Audrey Hepburn, Grace, they're the end of the star system and, to my mind, more beautiful than any stars of the earlier years, and more beautiful than anything since». 
Joie De Vivre
Grace glowed with joie de vivre. James Stewart, in his eulogy, said: «Grace brought into my life, as she brought into yours, a soft, warm light every time I saw her, and every time I saw her was a holiday of its own».
«She wandered around the mountains in and near Monaco collecting flowers. Here was one of the most vital women in the world, making pressed flower collages», said her old friend Rupert Allan.
And then there were her personal qualities. There was also Princess Grace the person as well as Grace Kelly the actress. Like a Swan gliding over water Grace's natural kindness blended beautifully with her role in the Red Cross.
Prince Albert II: «Pretty soon after their wedding, in '58, Mom took it [Presidency of the Red Cross. — Ed.] on and then, it became something else».
Grace transformed the Red Cross Ball, taking it to the stratosphere of high society, her dedication touching so many hearts in the process.
Just as she had done with the Red Cross, Princess Grace took her duties representing the Royal family on the global scene very seriously. The International image of the Principality soared creating significantly enhanced new waves of diplomatic interest, tourism and business. As Prince Rainier III himself once observed, «The best ambassador I have is Grace».
The acclaimed writer Anthony Burgess and one of the founding trustees of the Princess Grace Irish Library wrote: «Princess Grace was the last of the great hostesses. She could charm the French and control Frank Sinatra». He adds: «The beauty could be observed at close hand, the dignity was genuine, the kindness was no act <…> in Monaco-Ville cloaked bare-headed Grace would greet and kiss the older inhabitants».
Louisette Azzoaglio Levy-Soussan was Princess Grace's Personal Assistant for 19 years and gives her own intimate portrait of the Princess: «Princess Grace was someone who was curious, she had some- thing stately in her personality and she was taking her role as a princess seriously. She wanted to adopt Monaco as her new city and she wanted to know everything about Monaco and everything about the people, because she wanted to be close to them. And so, she had a great intelligence and a great sense of humour, which, sometimes you don't always see. But when you are with her every day, she could turn something very simple into something very funny. And that was wonderful. For me, she has been the person who has most impressed me in all my life and really changed my life».
These beautiful personal qualities were also, of course, waiting to be played out to the full in her real-life role as a mother — the most important role she ever played and worth more than a multitude of Oscars.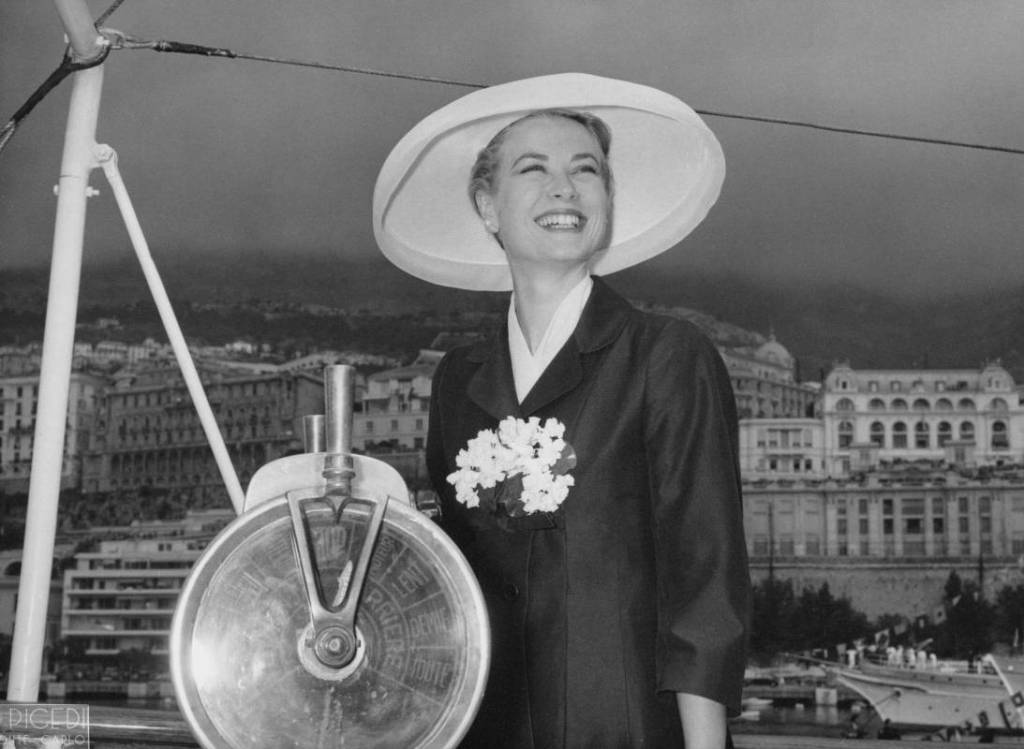 Grace Kelly Adored Jokes
Judy Quine, Grace's childhood friend, writes: «Grace adored jokes. She liked clean jokes, dirty jokes, practical jokes, puns and even sick jokes, anything so long as it was really funny».
Hitchcock caught on fast so he joked with Grace and about her: «Grace, there's hills in them thar gold!» when she appeared in the infamous slightly revealing golden gown in the masquerade ball scene in «To Catch a Thief» (1955).
The Strong-Willed Kelly Dimension
Celeste Holm, her co-star in «High Society» (1956) would say of Kelly: «She was aware of who she was… She was George Kelly's niece, that's who. And she knew it. It gave her a kind of strength». 
Edith Head also stated of Kelly: «Annoy her and she boils… There's a lot of solid jaw under that quiet face of hers». 
Evidence of her steely will came through in her negotiations with the titans around her. When MGM objected to her taking what would become her Academy Award-winning role in «The Country Girl» (1955) she threatened to walk away from her contract permanently, as Judy Quine relates: «MGM was rocked to its core. The notion that a young actress with only a few films to her name, some unreleased, was thumbing her nose at Hollywood was unthinkable».
So many dimensions, so many intriguing and lovable personal qualities, such an incredibly rich legacy. As reporter Pete Martin once wrote about the almost impossible challenge of trying to define her: «Like trying to wrap up 115 pounds of smoke».