History pages
Stranger than Fiction: the Real Lives that Inspired «Tender is the Night»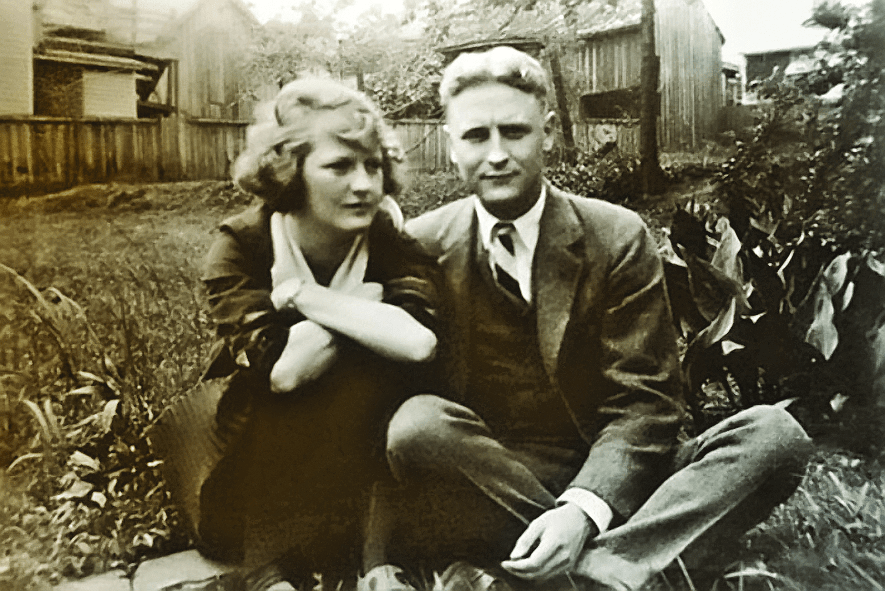 Behind the scenes and the characters that inspired one of F. Scott Fitzgerald's best-selling novels. The glitz and the glamour were the flashy cover, but what lurked behind the enviable façade was the incandescent relationship between a narcissistic artist and his explosive muse. The audacious behaviour of Zelda Fitzgerald was the talk of the society papers, but her time on the Côte d'Azur was brought down by madness.
«You know, up until I was fifteen, I had no idea that there was someone else in the world other than me» (from fitzgerald's confessions to his daughter)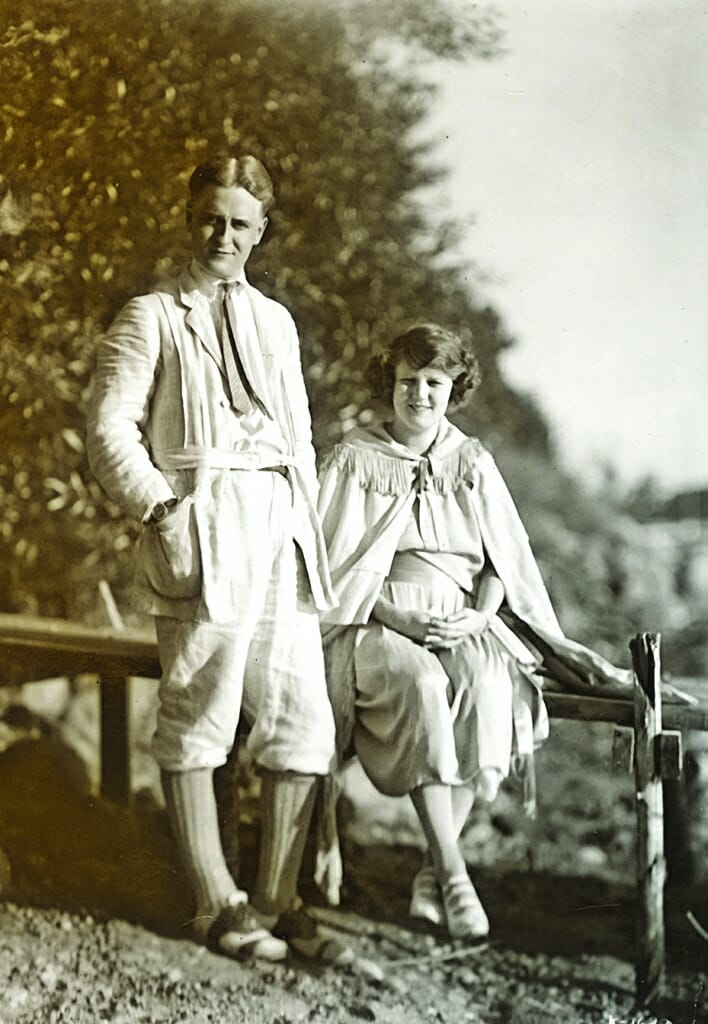 The Essence of it All
On July 28, 1962, Gerald Murphy, the inspiration for Dr. Richard Diver's character from «Tender is the Night», gave an interview to «The New Yorker». Gerald had outlived Fitzgerald, who died of a heart attack in 1940, by twenty-four years. He recalled his first impressions of the book, compared to his feelings in his older age: «It was strange for Sara (Gerald's wife — Ed.) and myself to be reading this novel. Sara disliked it there and then and could never reconcile with it. I have recently reread it — for the first time since it was published. And I must say it did seem quite nice to me. All the conversations and events were taking me back to what we experienced on the Riviera — our pastime, our discussions, our quarrels. But, as Sara said then: "Mr. Fitzgerald does not know much about people. And absolutely nothing about Gerald and myself".»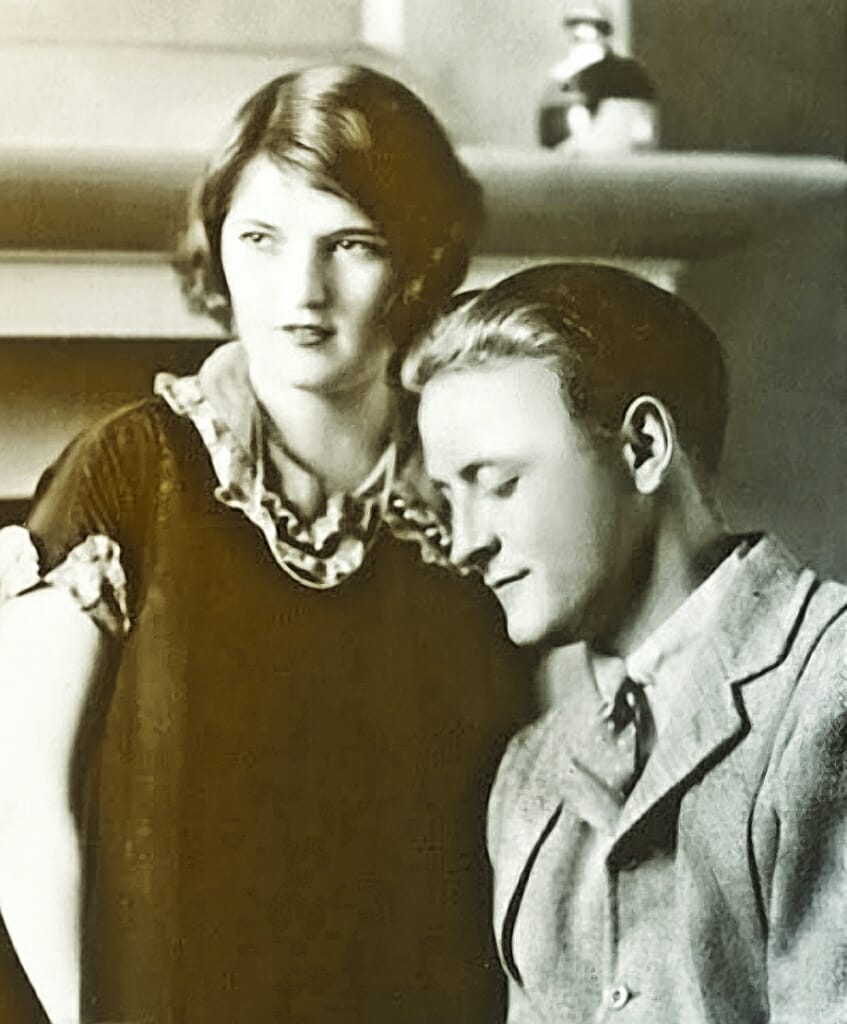 It wasn't just the Murphy's who had taken issue with the outcome of the novel. Gerald Murphy and Ernest Hemingway (who had been «discovered» by Fitzgerald when he was working for a Toronto newspaper and introduced the novice writer to his agent and editor, Maxwell Perkins) hinted to Fitzgerald that towards the end of his novel he had distorted the once very recognizable characters from the first chapters. Fitzgerald's response both acknowledged and dismissed their concerns: «My book is a fruit of inspiration, and the source of inspiration are yourself, Dick, and your wife Sara. This is how I see you and your life, and the second half of the book is all about me and Zelda. And this is all because me and Zelda are actually you and Sara…»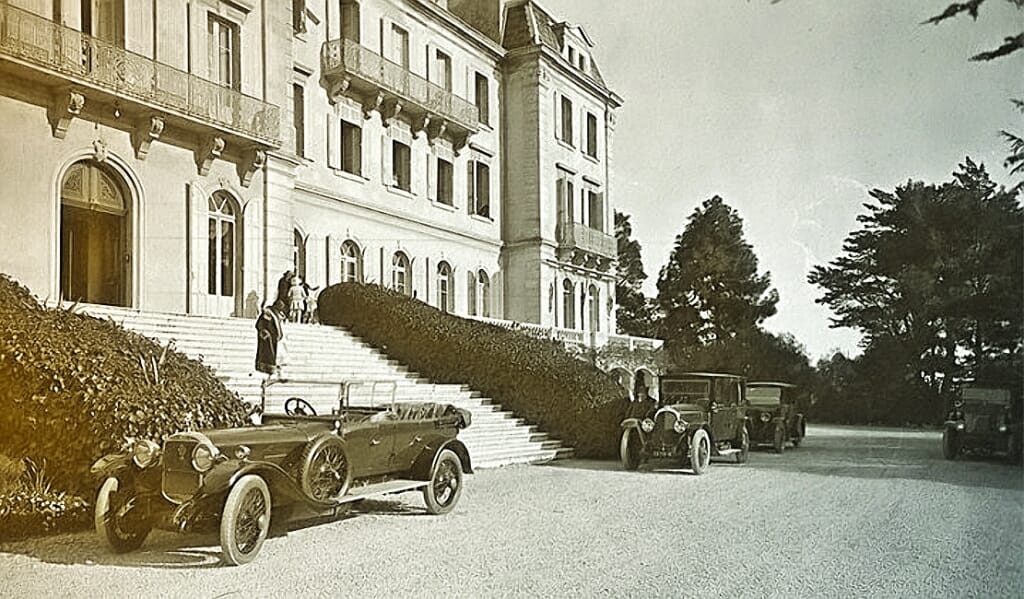 The Evolution of the Riviera
Towards the end of the 18th century, the once desolate land from Saint-Tropez to the French-Italian border, where the tanned fishermen and lean olive oil makers barely made ends meet, transformed into a privileged holiday destination of the British aristocracy. This happened thanks to the travel notes of Englishman Tobias Smolett, dated 1765. The rumour of fantastic sunsets and the warm breezes of Nice and Cannes spread all over Europe starting the overwhelming mass of «British patients» (a Scottish physician John Brown recommended the «free moving air» to all his consumption patients). Less than a century later, in the 1850s, the Prince of Monaco, Charles III, together with a French entrepreneur Francois Blanc opened a casino in Monte-Carlo. That's when treasures of the famous European houses, including the Rothschild clan, started flowing into the Riviera. The name of «La Cote d'Azur» was adopted for this strip of paradise in 1887, thanks to the French poet and politician, Stephen Francois Emile Liegeard, who published a book by that title.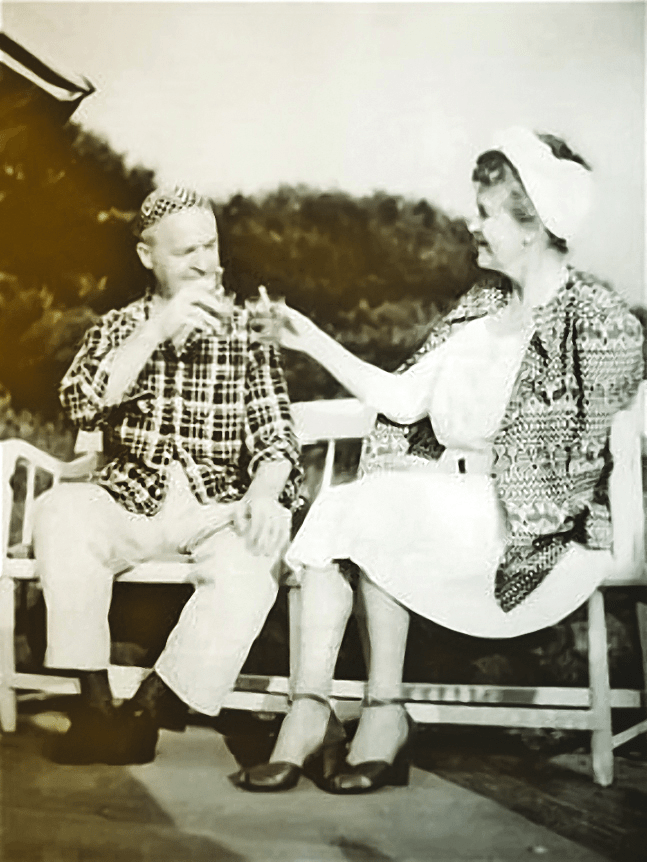 By the early 1920s, the French Riviera was changing again. The catastrophe of the First World War plummeted the European economies, making the dollar a strong currency, and flooded the Cote d'Azur with a joyful crowd of Americans. The young «Yankees» came to discover new trends in European art and science… and a new lifestyle.
Setting the Scene
Mr. Gerald Clery Murphy was the son of an industrial tycoon from Boston, and owner of the Mark Cross Company trading in genuine leather products. Back at Yale University where Gerald was only admitted on his third attempt, he met a young musician Cole Porter, who composed such jazz masterpieces as «I love you», «Night and Day» and «Begin the Beguine». Gerald introduced Cole to the elite DKE circle; a student organization whose mission (to this day) is enlightening highly educated gentlemen. That's when Gerald came up with the noble idea of creating a community of progressive artists, writers and musicians with the help of his father's wealth.
In 1921, Gerald and his wife Sara (nee Wiborg, daughter of American «ink king» Frank Wiborg) move to Paris from «stuffy» New York. Both Murphy and Wiborg's families had disapproved of their marriage, mainly because Sara was five years his senior. During Diaghilev's «Russian season» in Paris, the Murphys volunteered to help with the decorations for «Scheherazade», «Pulcinella» and other productions. They met most of their European acquaintances during these performances.
They eventually bought a small villa with an exotic garden in Antibes and named it Villa America. The Murphy's legendary New York style hospitality attracted such figures as Pablo Picasso, Fernand Leger, Ernest Hemingway, Jean Cocteau, Archibald MacLeish, and Igor Stravinsky. In the spring of 1924, Gerald and Sara become friends with the Fitzgerald couple.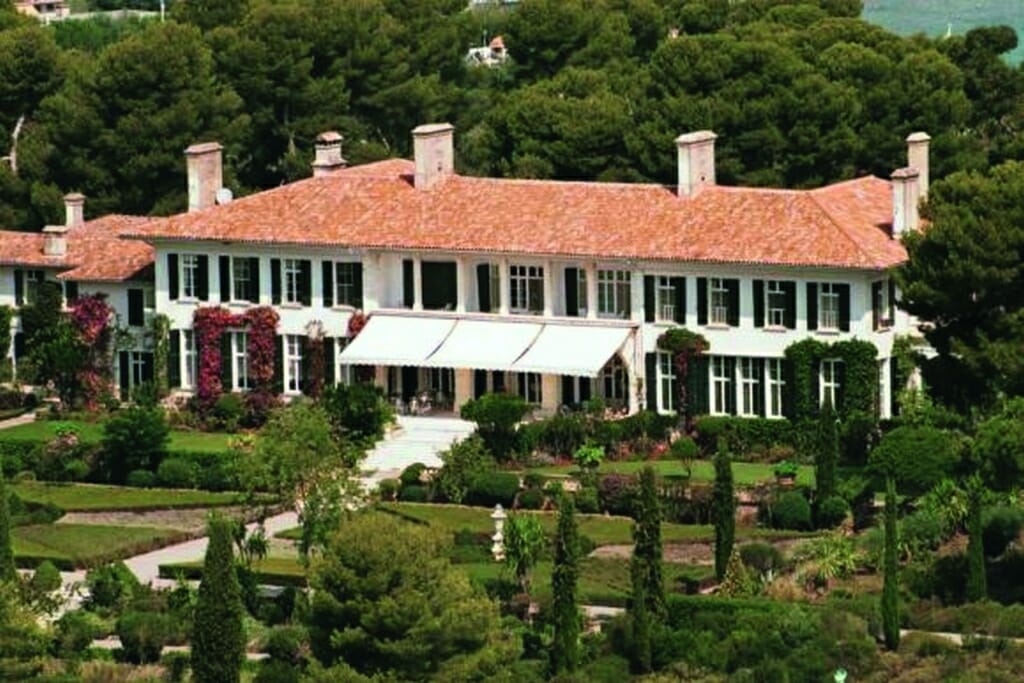 Dangerous Dreams
"I have to stand out in everything that I do… I must assert myself… I cannot live without being loved, act without being praised…" — Fitzgerald confessed in 1935 to his secretary, Laura Guthrie. Ever since his childhood, Mr. Francis Scott Fitzgerald always wanted to become wealthy — very wealthy. All the other matters of this world — war, love, religion, scientific discoveries — were all perceived by him as cheap fiction, melodramatic stories and he wrote quite a lot of those to make money on the side. His difficult childhood largely accounts for his tragic life. As a boy, he was living between two fires: a kind but spineless father, bent under the weight of his debts, and an extravagant, overprotective mother — she would serve the young Francis sandwiches and coffee in bed and could show up in public wearing different-coloured shoes. Francis' only legacy was his vanity, multiplied by an amazing ability to notice the subtle details of human character. As a schoolboy he wrote a diary about his classmates. He was also outrageously brave, bordering on outright arrogance. If he were late for a Sunday service, he would shout to the priest: «Don't mind me, carry on preaching!»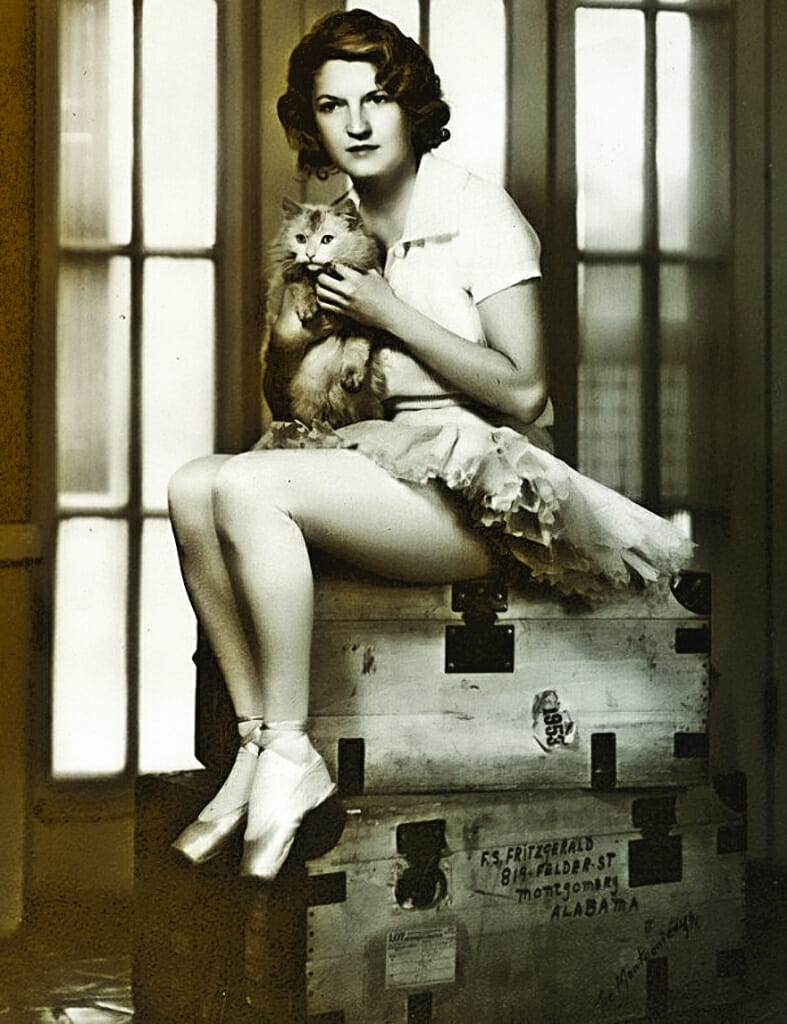 Literature, for Fitzgerald, became a kind of a special world where all his dreams came true — but reincarnated in different characters, in different lives, sending him back to his Princeton years (1913–1917). His envious heart and overt narcissism repelled the editors of the top American publishing houses: «Our public will be insulted after reading your novel.» Eventually, however, after two years of painstaking work and rewrites, Francis published his first novel, «This Side of Paradise» in April, 1920. The book brought him instant success, loads of money, and — most importantly — the consent of twenty-year-old Zelda Sayre and her well-to-do family from Alabama to wed the enamoured Fitzgerald.
Born Tricksters
Both Francis and Zelda had always been mischievous. Back in grade school, the young Francis, tired of his teachers in the Catholic college, would amuse himself making prank calls. He would call a leg prosthetic firm and choke with laughter while keenly asking whether their products were squeaky or not. The «fidgety» Zelda, as her parents lovingly referred to her, would call the fire department from her room and ask, in mock sobs, to come and remove her brother from the roof as quickly as possible. Once they got together, Francis and Zelda carried on pranks and partying it up in the big city. They would ride on the roofs of taxis in Manhattan and appear stark naked at shows.
The young couple's real «feast of life», however, began in 1924, in France. They first moved to Paris, where they partied with fellow artists like Hemingway, Picasso, Gertrude Stein, and Dali. Then to the Riviera where they met Gerald and Sara Murphy — the heart and soul of the local «jet set».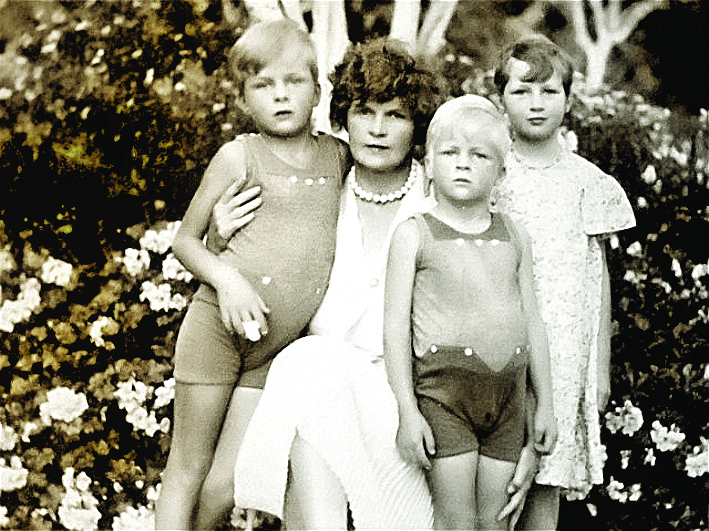 The Murphys were an influential couple and they made two epoch-changing events happen on the Riviera. First, they made sure that the Hotel du Cap in Antibes, built as a private villa in 1869 by Hippolyte de Villemessant, did not close for the hot summer season. After all, the French Riviera had been a winter destination. For the first time in 35 years, Gerald persuaded the owner to keep the cook, steward and doorman and moved in with his new friends. It was also Gerald Murphy who inspired the pale-faced «Old World» aristocrats to come to the Cote d'Azur for sunbathing. Before him, the fabulous «golden sands» of the Riviera barely ever had sunbathers!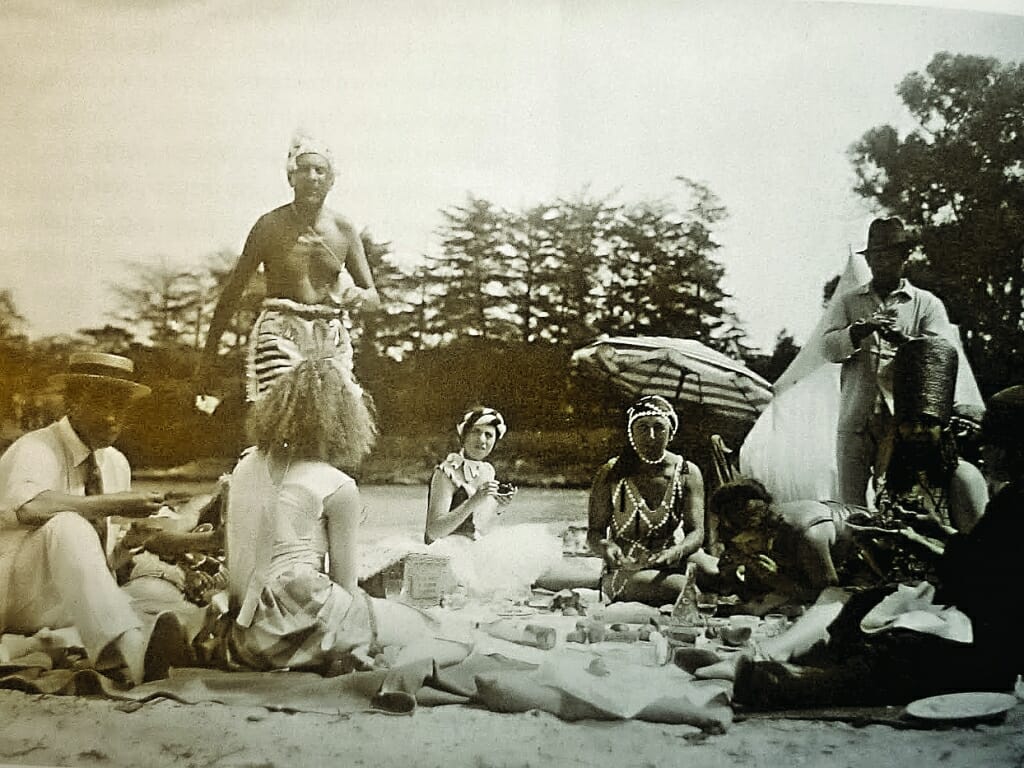 Gerald was always on top of the latest art trends and scientific inventions. Back in his first days in Paris, he noticed the paintings of Georges Braque, Pablo Picasso and Juan Gris in La Boetie street windows. Struck by unusual shapes and bold colours, he decided to master painting, created several works that are featured in modern art museums today. His wife Sara kept up by taking lessons from Picasso himself, who happened to be their next-door neighbour.
Life Imitating Art
It was not the Murphy's connection to the art world that drew Fitzgerald's attention; it was the couple's wealth (Sara alone inherited $7,000 per year). The heroine of his novel «Tender is the Night» does not buy paint and canvas on the Riviera, but a stunning novelty of the season, an insanely expensive inflatable crocodile. Thence the scene of Nicole Diver's shopping frenzy. The character is a rich girl who succumbs to schizophrenia after accidental sex with her father.
Sara Murphy, the prototype of this heroine, unsurprisingly «did not like the novel», to say the least! In real life, Sara Murphy lived a seemingly normal life from every point of view, whereas Nicole Diver, discharged from a Swiss psychiatric hospital, is clearly inspired by Zelda Fitzgerald. Both their behaviour and medical history are the same.
Baby Warren, another «Tender is the Night» heroine, voices the writer's tiredness from helping Nicole (Zelda) find a way out from her disturbed mind's quagmire: «How do you know where eccentricity ends and gives way to a mental illness?»
Spiraling into Madness
In August 1924, Gerald and Sara stayed in Hotel du Cap during the renovation of their Villa America. One of those nights, Francis knocked on their door. He was pale, a candle trembling in his hand, his eyes looked wild: «I think my Zelda is ill. Not deliberately ill, she cannot do anything about it.» They ran into her room and saw an empty jar of sleeping pills. The dose was considerable, but not deadly. Not to let Zelda lose herself in a lethal slumber, they walked her up and down the stairs all night. The «distracted farniente» that the Fitzgeralds saught on the French Riviera proved anything but. A year after downing the sleeping pills and jealous of Francis' attention to famed dancer Isadora Duncan, Zelda threw herself headfirst down a staircase. She survived by a miracle.
In 1930, after a long struggle in the best Swiss and American clinics, Zelda Fitzgerald finally went mad. Her diagnosis was schizophrenia. The curly haired «fidgety» girl, a talented artist and writer, the muse of one of America's greatest novelists lost her balance on the diamond-lined path of luxury. While hospitalized, she wrote novels with fictional, but quite recognizable characters. Her first opus, «Save Me the Waltz» dwells on love, family and creativity. Zelda's revelations, snatched from Francis' own notes, show Fitzgerald feeling cornered. He left Zelda to work on a screenplay in Hollywood, where he died suddenly from a heart attack at age 44. Zelda never finished her second novel. In 1948, she died in a fire at Highland Hospital, outliving her husband by eight years.
Just picture you upon my knee
Just tea for two and two for tea
And me for you and you for me…
(F.S. Fitzgerald «Tender is the night», part 2, chapter XII).
The Great Influencers
And what about Gerald and Sara Murphy? In 1934, during the height of the Great Depression, Gerald heavy heartedly took over his father's company in America. He was relieved of this burden in 1956, to his greatest relief. He died in 1964 in New York. In his memoirs, he mainly mentions friends, art and relationships from the 1920s and 30s, or the «jazz era» as the Fitzgeralds used to call it. Not a word about money, inflatable crocodiles or golden sands. Sara Murphy was a great influence to the Riviera art scene. Friends with Picasso, she is featured in five of his paintings. In the 1930s, she settled in New York to care for her children, losing two of the three to childhood illness. She died in West Virginia in 1974.
Their beloved Villa America changed hands a few times after the Murphys departed for the United States. After being sold in 1950 for a mere $27,000, it was acquired by the Swiss watch manufacturer, Tissot. They destroyed the home to build a new, modern property, which was then gifted to a Russian owner. Unfortunately, no effort was made to retain the illustrious past of this historic villa or its exotic gardens.
Château de la Garoupe, the home of Gerald Murphy's good friend Cole Porter, was where the Murphys were first hosted on the Côte d'Azur and led to their infatuation with the region. This villa was purchased in 1996 by Boris Berezovsky, a Russian oligarch and friend to Boris Yeltzin. In 2013, Mr Berezovsky died of an apparent suicide in the UK, though it was ruled as an open case. In 2017, the French government seized the property over a case of fraud and money laundering. The Murphys inspired many literary characters of the time, including the couple in Hemingway's «Garden of Eden», and the 2007 play «Villa America» by Chrispin Whittell. Two biographies of the couple were written, «Living Well is the Best Revenge» by Calvin Tomkins and «Everybody was So Young» by Amanda Vail. In 1982, their only surviving child, Honoria Murphy, wrote: «Sara & Gerald: Villa America and After.» Gerald and Sara Murphy certainly left their mark on the Côte d'Azur. From the tragedies of the real life characters, it is perhaps better to stick with Fitzgerald's novel, which is not nearly as sad as his own biography. «Tender is the Night» describes a Riviera bursting with joy, art, enjoyment, azure waters, and is fabulously tender — like a Mediterranean night.