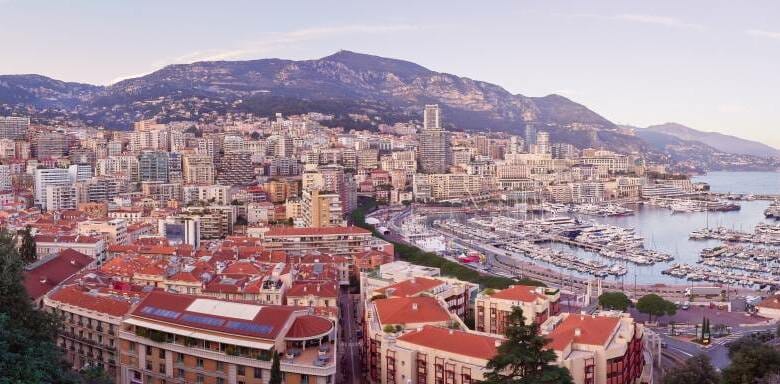 The Principality of Monaco is not just about a wonderful climate, luxury holidays, best restaurants and celebrities walking its streets. It is an ideal place for sprouting successful businesses with its lenient tax regulations, sound legislation, investment potential and support from the local authorities. It is for a reason that a number of Monegasque companies have become world market leaders, some of them dating back to the 19th and 20th century. HelloMonaco is introducing you to the Principality's most famous business dynasties whose brands have long gone global.
Marzocco Group
The Principality of Monaco is renowned for its most expensive and truly exclusive properties, with prices reaching as much as 45.000 euros per square metre. Imbued with a multicultural spirit, the Principality is home to both cozy villas in the truly French style with their iron balconies and glass skyscrapers equipped with rooftop helipads, more typical of the Emirates coast.
The Marzocco Group villas and residences are precious pearls hidden on the «luxury» map of Monaco. For over 50 years, these architectural creations have been fascinating tourists and local residents alike.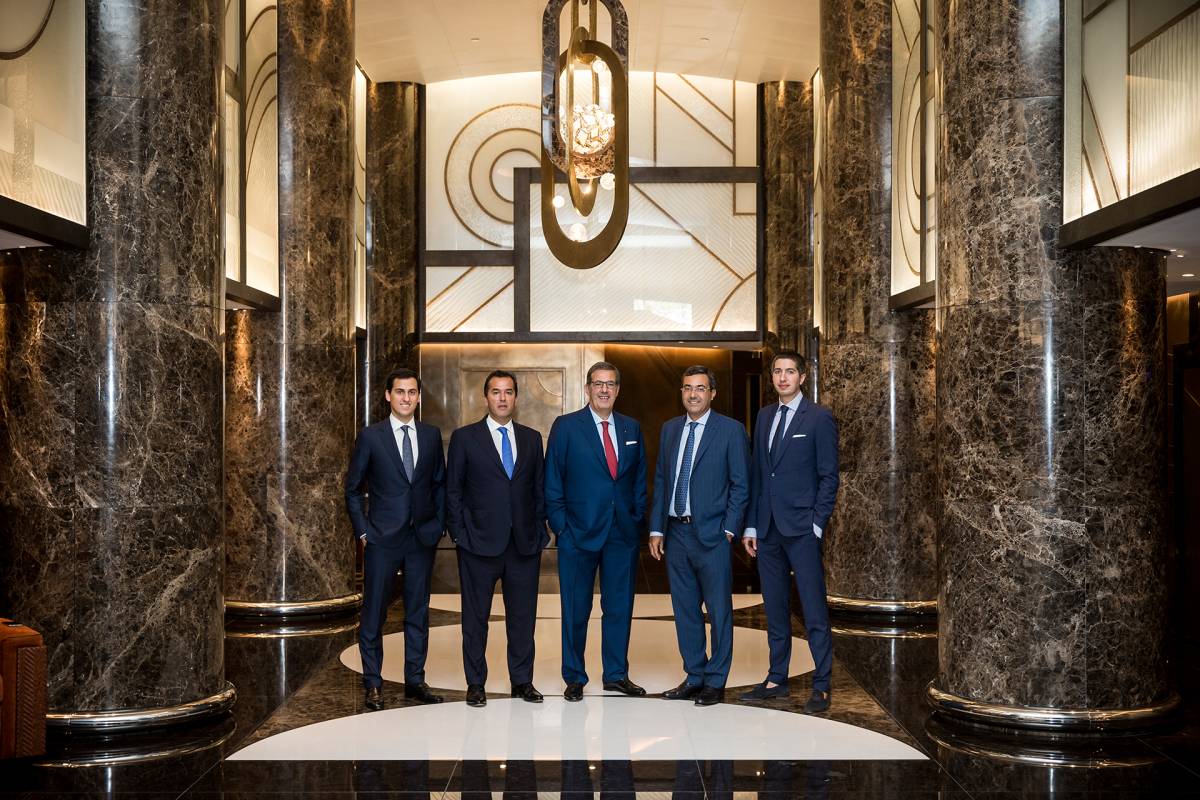 The Marzocco Group embraces three Italian generations. In the 1960s, Domenico Marzocco founded a building company in Italy and soon moved to Monaco. His projects turned out to be some of the most ambitious ones for the Principality. His experience was then passed on to his son Claudio Marzocco. By the 1990s, the company had become a real trendsetter on the luxury property market. One of its famous highlights is the first skyscraper built in Monaco in 1980. Up until that day, any construction of a high-rise building in the Principality was unauthorized. The Tour Odéon penthouse famously has a record high price of 388 million euros.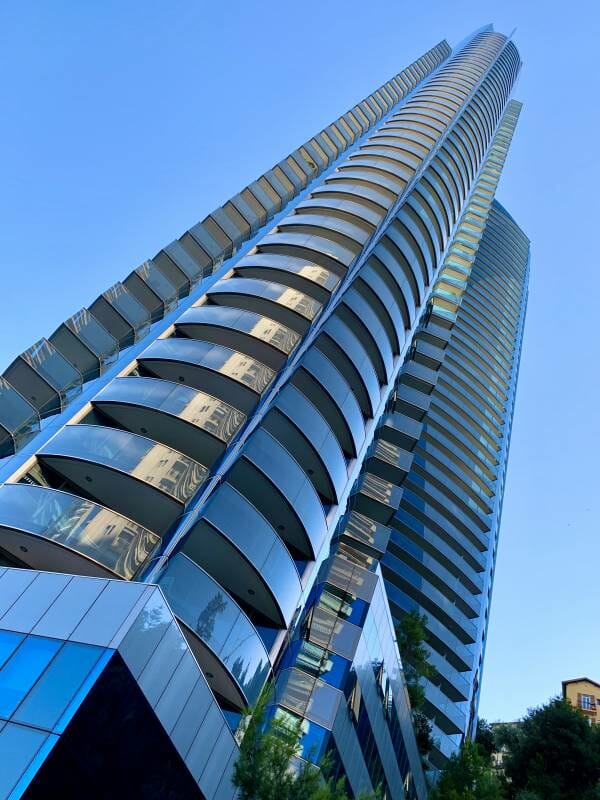 Every Marzocco Group building has its own unique character. Decorated with pink Portuguese marble, Villa de Rome is a modern version of antique architectural styles. It is in contrast to the modern industrial complex Les Tamaris. Paying tribute to a crisp functional style, its three seven-storey buildings are a sustainable part of the planet's future. 50 percent of their water supply is thus provided by solar panels. It is for good reason that the residence holds an international eco-friendly HQE certificate awarded to buildings with the least environmental footprint.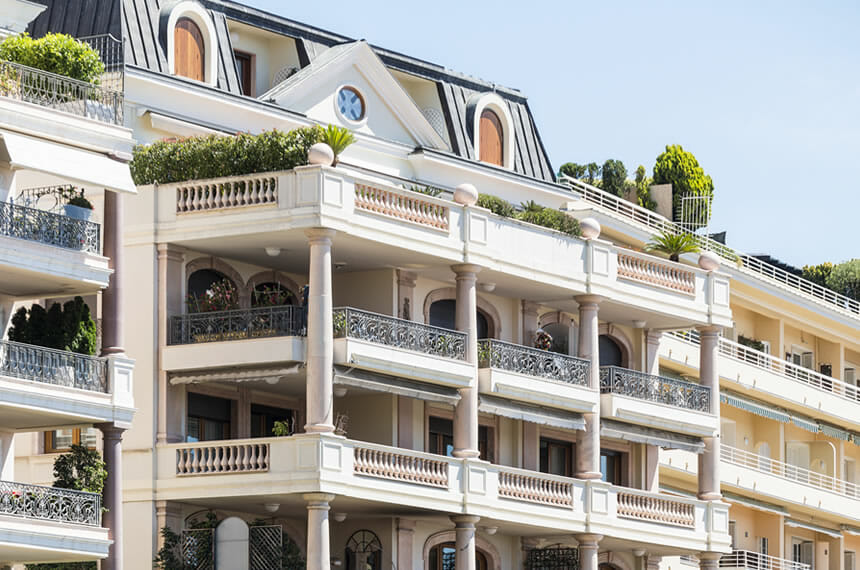 Not only is Marzocco Group contributing to the Principality's luxury market with its new projects, but it is also giving a second life to some of its significant architectural heritage. Built in the early 19th century, Villa Montjoie and Villa Marie-Antoinette have regained their former chic appearance whilst meeting modern standards: elevators, utilities and underground parking.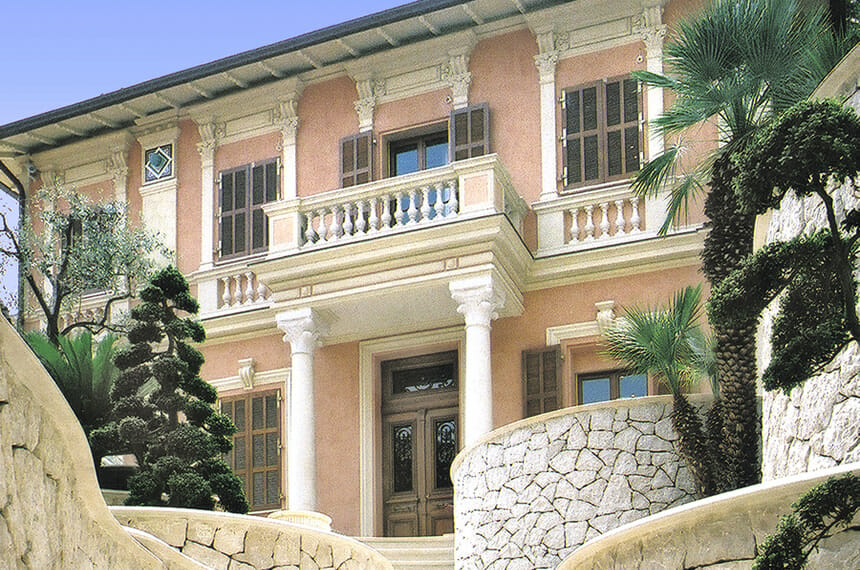 Over the past five years, the Marzocco Group has constructed about 170,000 m2 of real estate. Since the 1980s, it has enriched the Principality with over 50 building projects. With a team of 120 employees, the company is now managed by the brothers Claudio and Luca, their sons and nephews.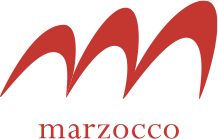 The family business remains a leader in the luxury property market thanks to its philosophy — each one of its projects is not only a work of art, but a symbol of innovative technical solutions. Marzocco Group has ambitious architectural plans for the future. By 2024, the futuristic Testimonio II complex equipped with rooftop pools and gardens will be part of Monaco's cityscape. Marzocco Group has also contributed largely to the Principality's infrastructure. By 2028, the company is planning to have constructed the base of the new Princess Grace's Hospital building.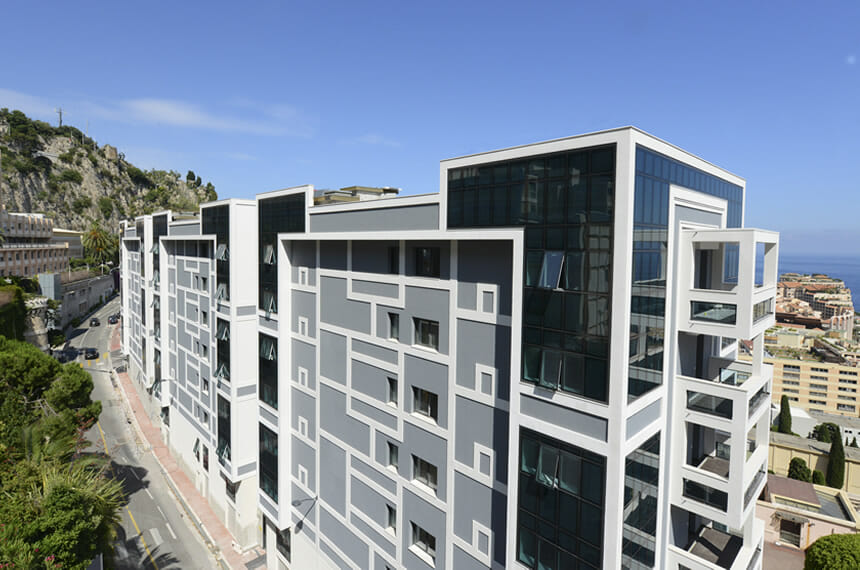 Sass Cafe
All nightlife lovers are familiar with these luxurious boudoir interiors. Jennifer Lopez, Lady Gaga, Beyoncé, Matt Damon, Will Smith and Mike Tyson are all famous for enjoying its cocktails. For more than 25 years now, party-goers from all over the world have flocked to Sass Cafe for a glass of bubbly and a live piano performance, dancing the night away to a trendy DJ and taking photos with its famous owner. Sass Cafe has truly become a legendary landmark and a focal meeting point for International and Monaco's elite and celebs.

The entrepreneur Salvador Treves, known as Sassa, was born in Barcelona in 1937. He owes his legendary nickname to his primary school teacher who shortened Salvador to this laconic and catchy version.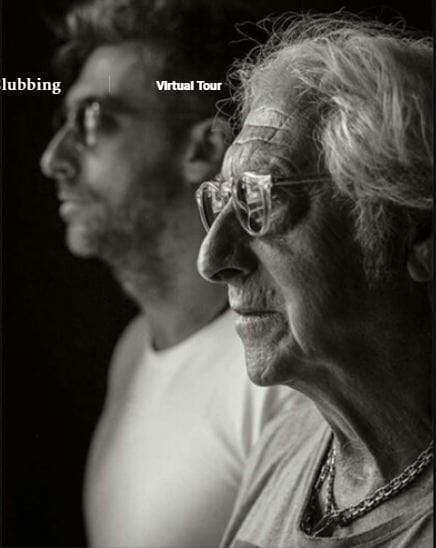 In 1938, fleeing the horrors of the Spanish Civil War, Salvador's parents moved to Marseille, then to Portugal. After the war, the family settled in Monaco where the young man graduated from high school. «I was a natural at mathematics, physics and chemistry, but a lazy one…» — Salvador can be heard saying. The future entrepreneur started studying dentistry in Marseille, but never went down that path. As a summer job, he performed as a magician on cruise ships. He was paid 50 dollars a day — a fair wage back in those times.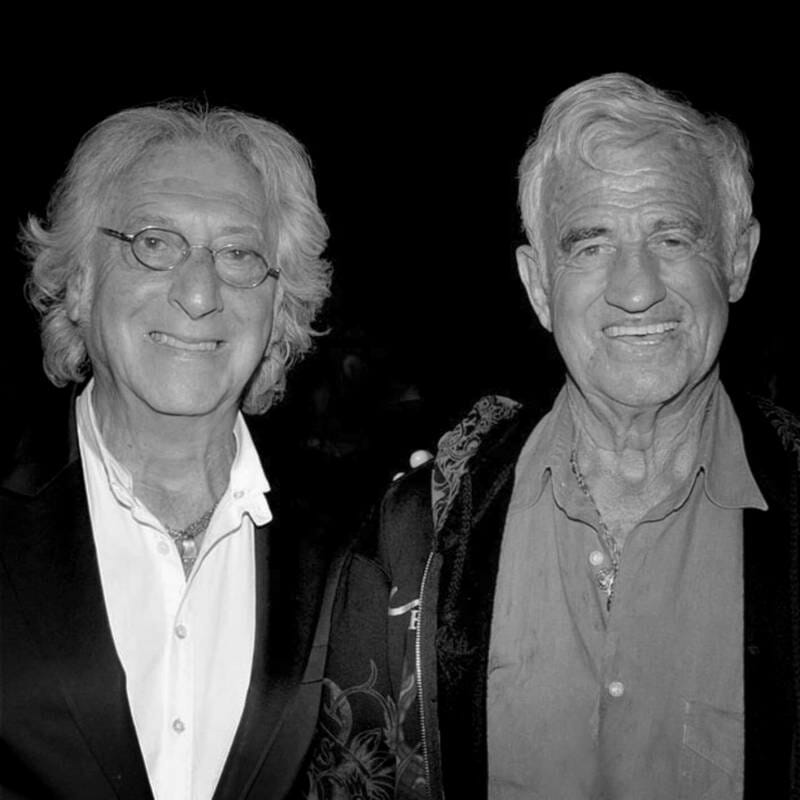 By a happy coincidence, Sassa got wrapped up in the nightlife industry. In 1971, he was managing the very famous Tiffany's nightclub on the French Riviera, popular with movie stars and public figures. He then fell totally in love with the luxurious party atmosphere.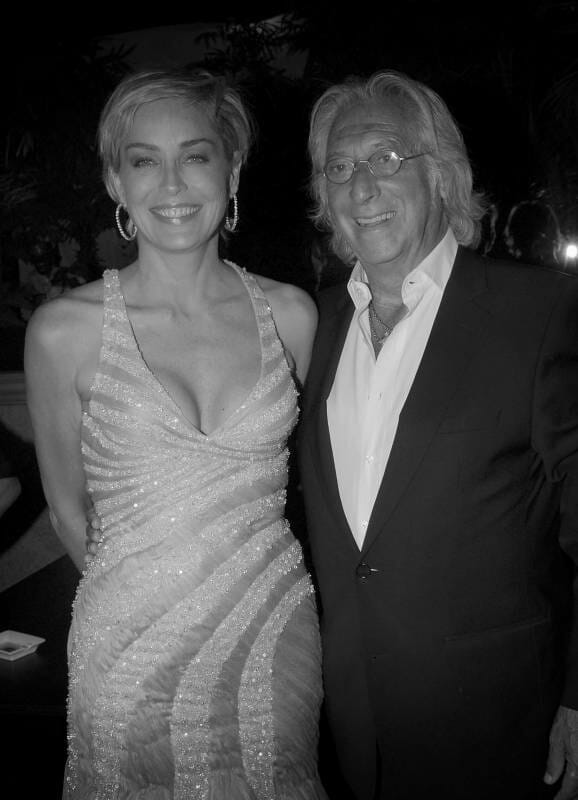 In 1993, the 24-hour restaurant L'Horloge closed down on Princess Grace Avenue in Monaco. By that time, Salvador who owned several shops, was dreaming of opening his own place. He did not miss out on acquiring this prime location. His concept was simple. After the local restaurants would close, and a few hours before the night life sparkled, this was a nice place for the socialites to have a couple of cocktails. Sass Cafe planned to play live music until midnight.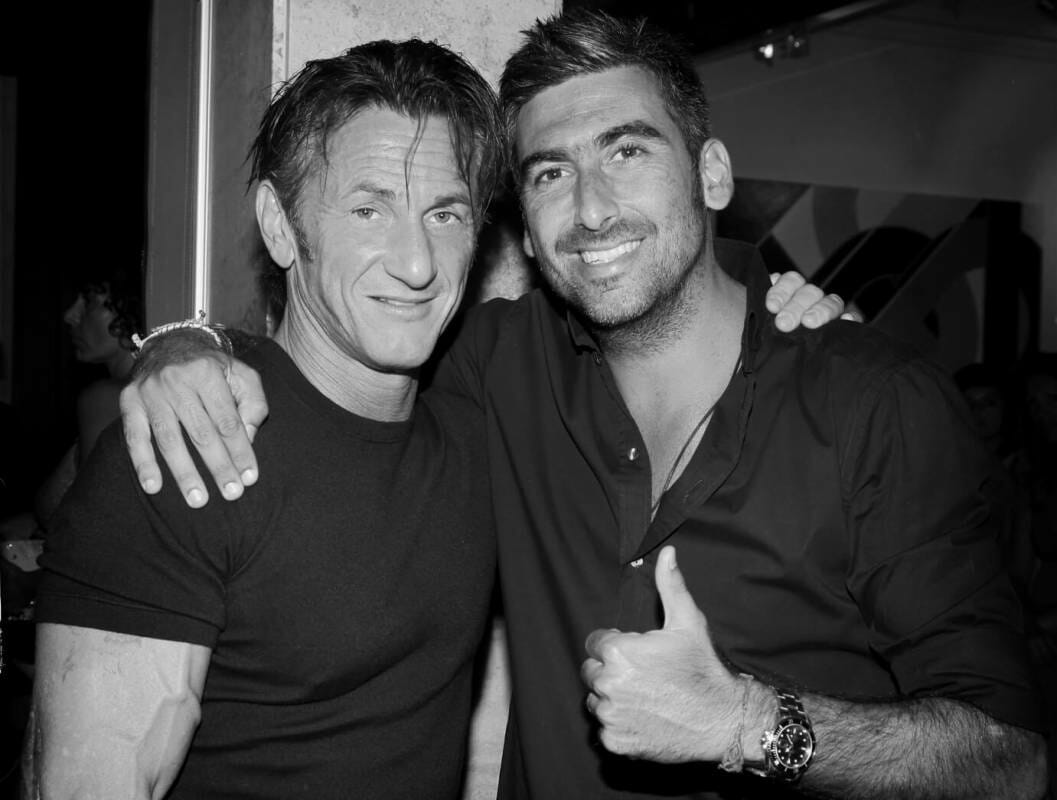 For Salvador Treves, the popularity of Sass Cafe is all about personal contact with his guests. He does admit that it is a «word of mouth» place, no need for publicity. Hollywood stars and politicians are among his regulars. The founder's son, Samuel, who has taken over the business, stays true to this strategy. Thanks to Samy, Sass Cafe «never gets old».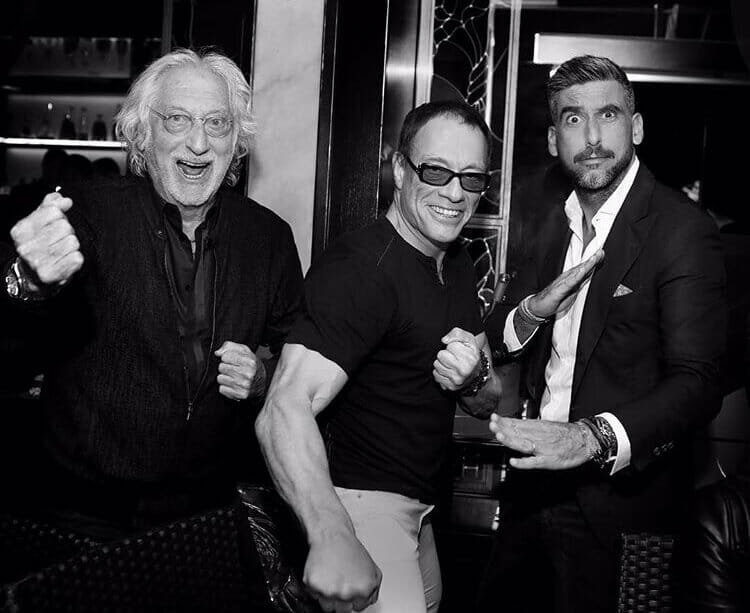 Its «young» spirit is embodied by Samuel's friends, international trendsetters in music and show business. «The world's hottest criminal» Jeremy Meeks, the legendary Turkish chef Nusret Gökçe, rapper Tyga — just to name a few of the Sass Cafe famous regulars. Only the trendiest musicians and most fashionable DJs perform here.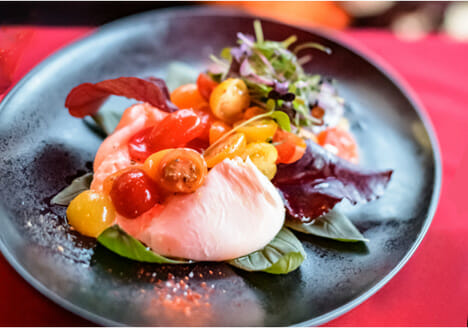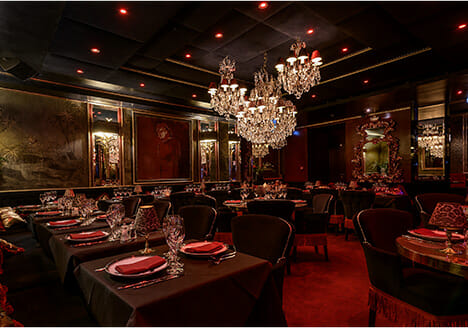 Riva
The port of Monaco is unimaginable without its Riva superyachts. These silent multimillion-dollar giants, peacefully swaying on the waves, are stars of cult Hollywood films. Owned by celebrities, they have won worldwide popularity.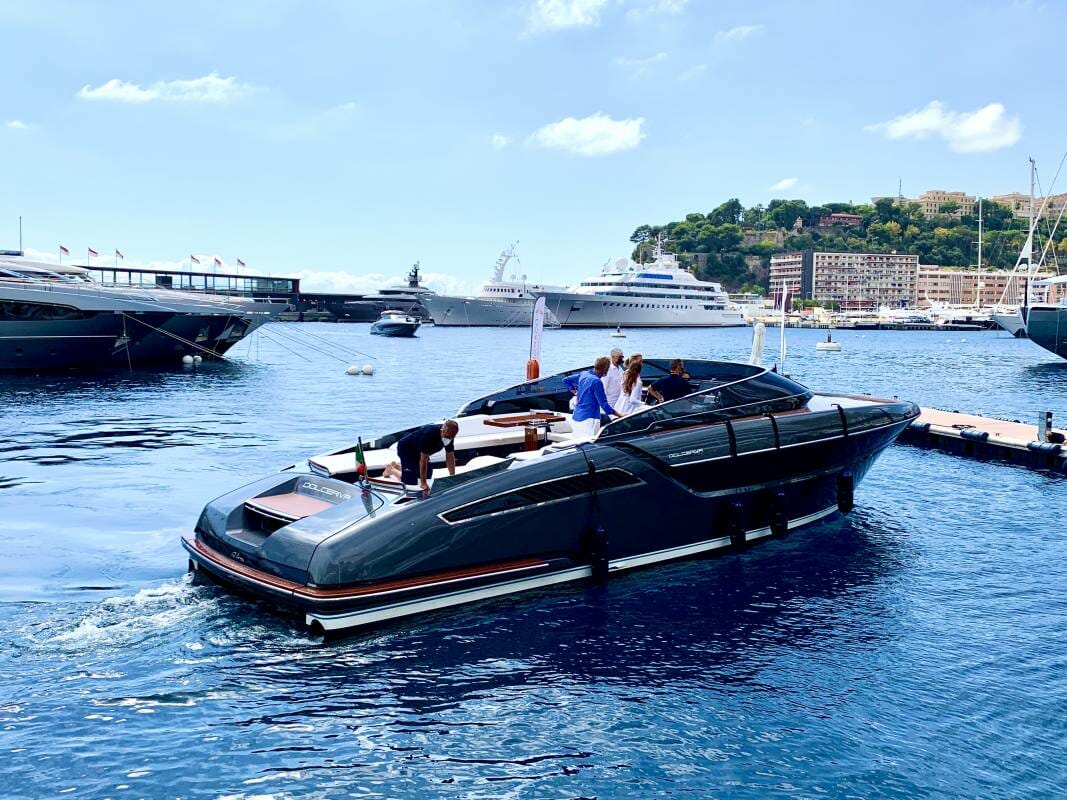 In 1842, a young Italian carpenter Pietro Riva moved to the town of Sarnico in the north of Italy. At the time, a storm badly damaged the local fishermen's boats. Having repaired them, the talented craftsman soon took on his first order for newly built boats. Pietro Riva later opened a shipyard manufacturing motor yachts under the Riva brand. Over the years, the company became managed by his descendants: Ernesto (son), Serafino (grandson), Carlo (great grandson) thus serving as a life mission for several generations.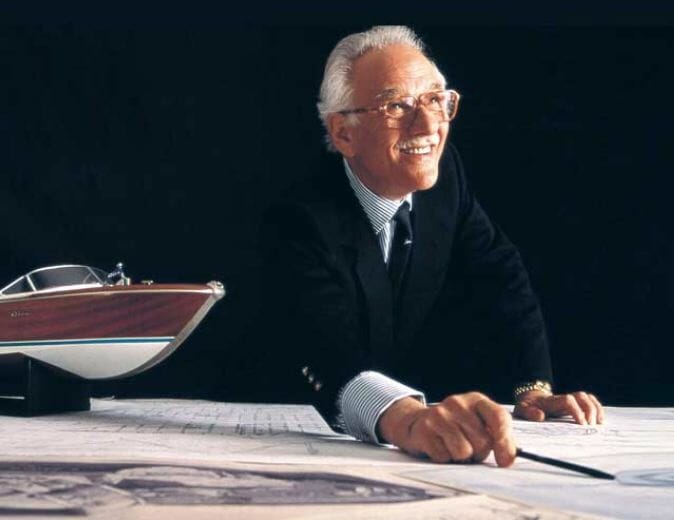 In 1950, it was Carlo Riva who took over the management of Riva. The Ariston, Tritone, Sebino, Florida models and the 1960s Aquarama legend have been all time favourites with French Riviera aristocrats, businessmen and celebrities, truly symbolizing the concept of the Dolce Vita. The Riva's appearance in «Some Like It Hot» starring Marilyn Monroe, made the boat hugely popular in the United States. The film career of Carlo Riva's yachts was a long-lasting one. They were later filmed in the James Bond epic «For Your Eyes Only» and «Ocean's 12».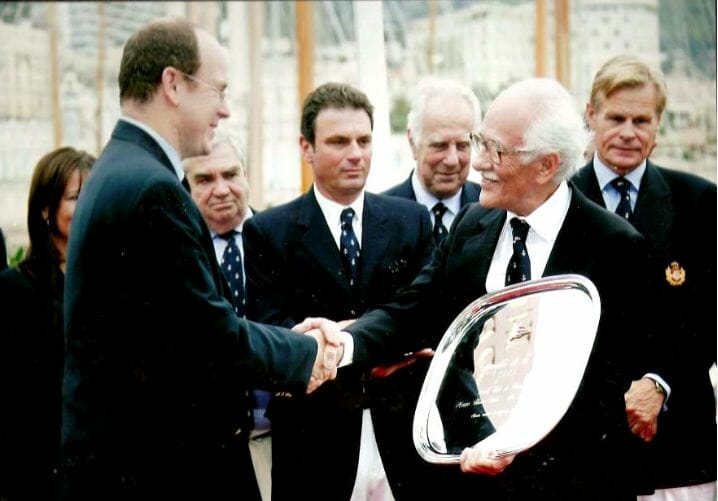 In the 1970s and 80s, Carlo Riva was particularly passionate about his fiberglass motor boats sold under the Monte-Carlo Offshorer brand. These models became instantly popular with the French and Italian Riviera clientele, leaving no room for his competitors. Brigitte Bardot, Sophia Loren, Liz Taylor, Sean Connery, Jean-Paul Belmondo, Richard Burton, Jackie Stewart, George Clooney were just some of Carlo Riva's famous customers.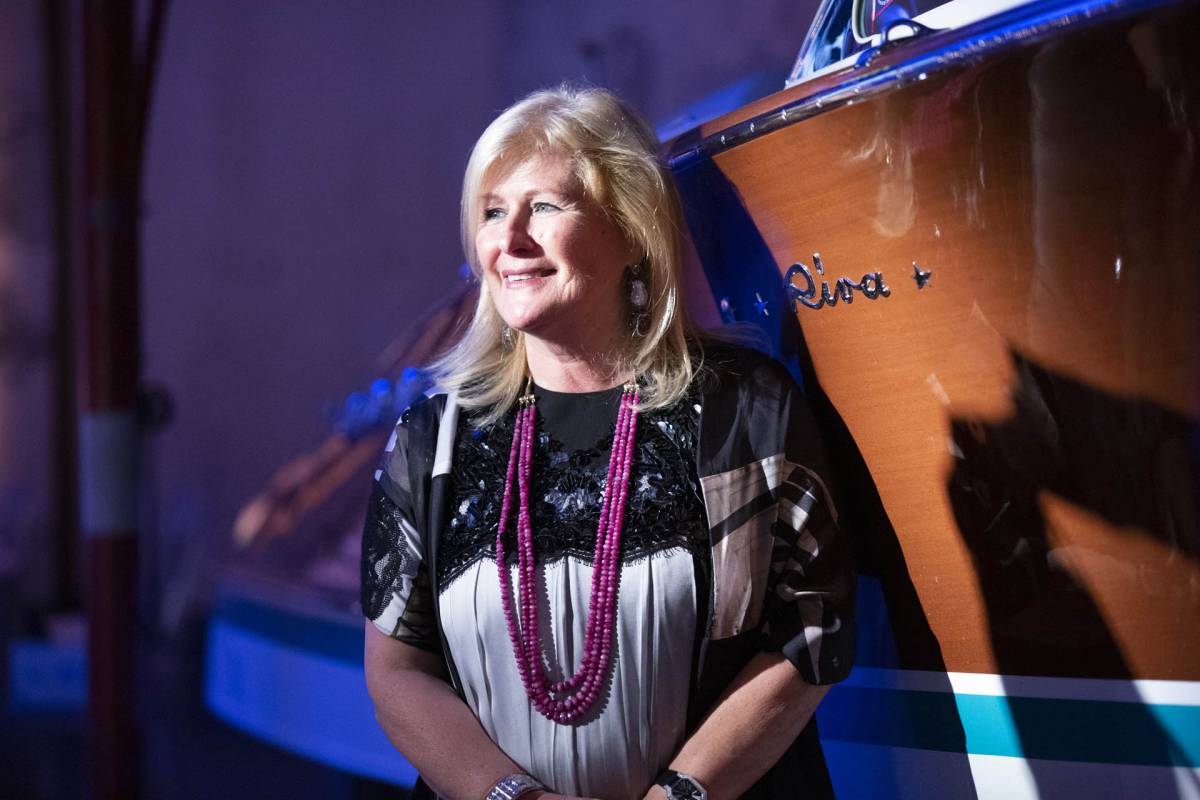 Riva is currently producing about 90 yachts a year. Its clients are willing to wait months and months for their much coveted boat. Since the brand loves a challenge, its 37m flagship «Riva 122 Mythos» has become the largest aluminum yacht in the shipyard's history.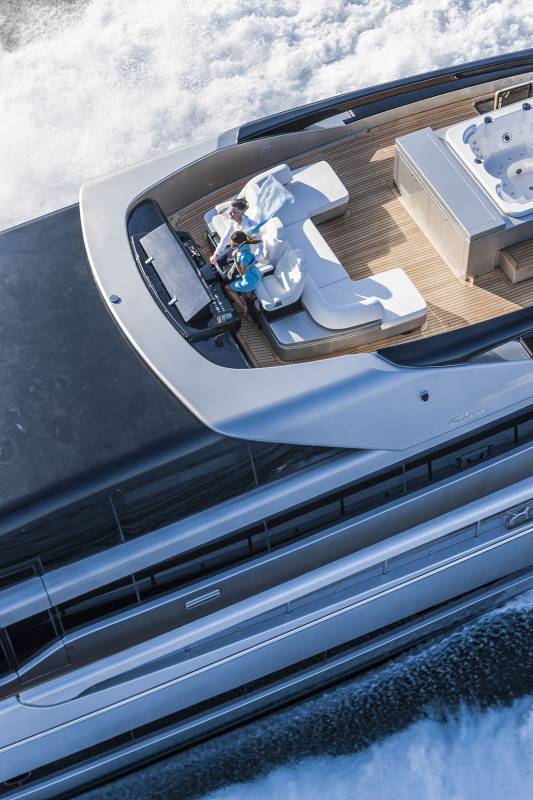 «Monaco Boat Service» is currently serving as Riva's sole representative in Monaco and France. It is run by Carlo Riva's daughter, Lia. MBS is an exclusive superyacht service provider. The port of Monaco permanently keeps several pontoon berths for the Riva yacht owners. A tunnel, famously named after the brand's legendary creator, is the winter shipyard for the superyachts, and a venue for social events and gala evenings. «Monaco Boat Service» is currently working on a vintage electric Riva. Apart from expanding the family business, Lia Riva also serves as a member of the Prince Albert II Foundation.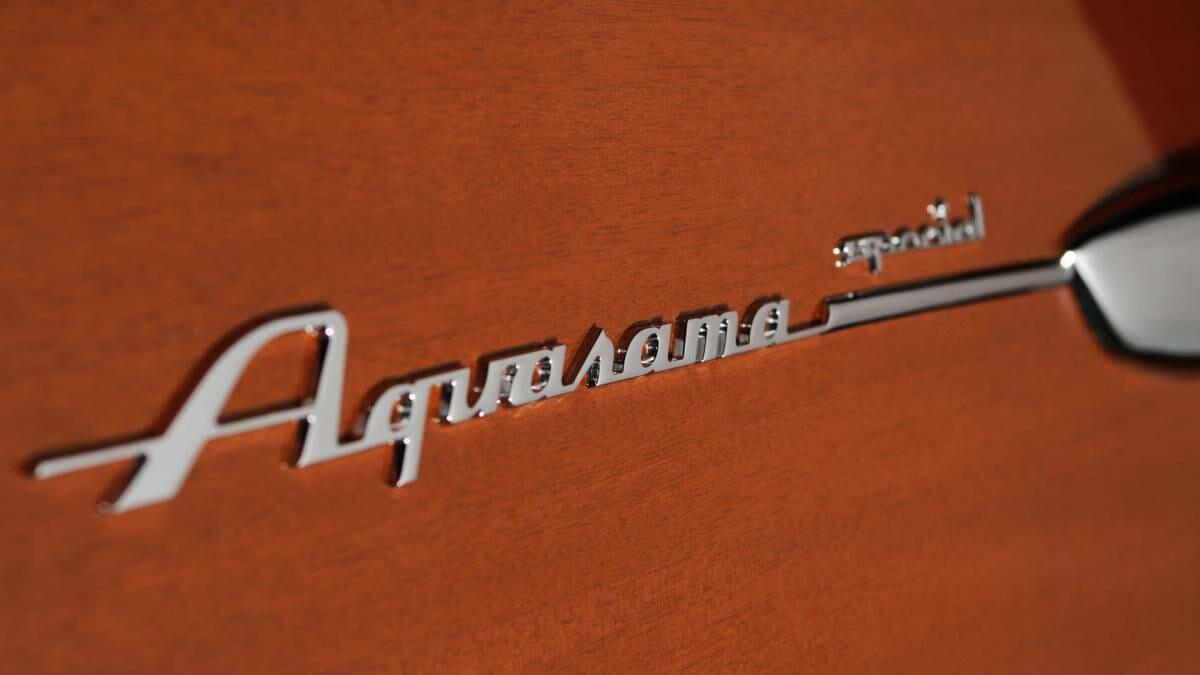 Pastor Group
This family business has a century-long history. Today's Principality and the Pastors are inseparable. The dynamic city is buzzing with construction works. Cranes, building forums and residences, red and white banners stand for the Pastor Group projects.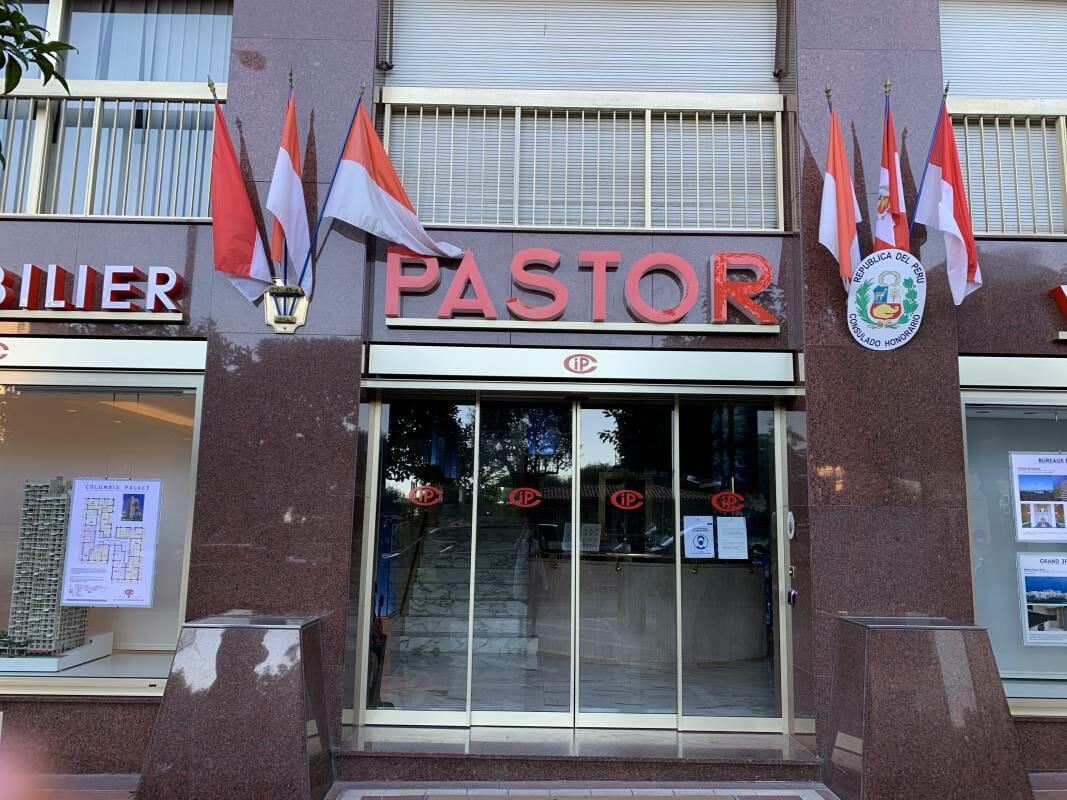 In 1880, Jean-Baptiste's modest Italian family moves to Monaco. Having lost his father at the age of 13, the young Pastor has to provide for his whole family making his living as a bricklayer. The young man is working on the construction of St. Charles Church in Monte-Carlo. Over the years, he takes on the projects of the Oceanographic Museum and Le Rocher residences.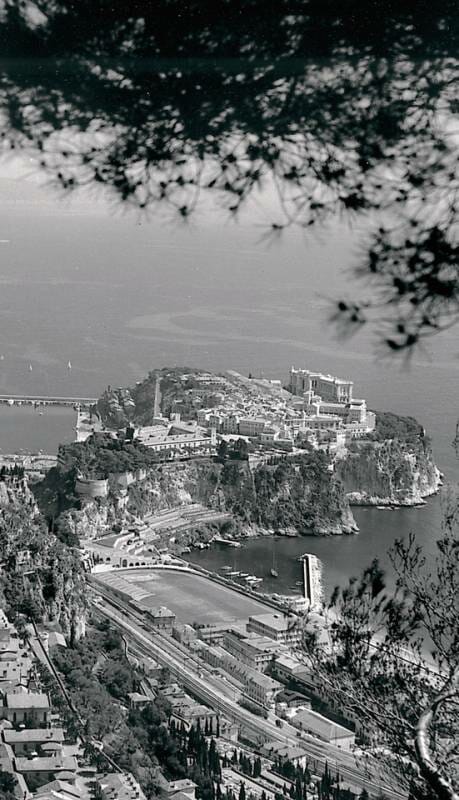 In 1920, his entrepreneurial spirit inspires Jean-Baptiste Pastor to found his own construction company. In 1936, J.B. Pastor & Fils takes on a large-scale project of the first football stadium named after Prince Louis II. The Grimaldi family personally commissions the construction to Jean-Baptiste and special equipment is brought from the United States. This building is now a landmark for the Pastor company, serving as a popular venue for a number of sporting events. The company carried on its work even during the war years, providing Monaco residents with fresh water.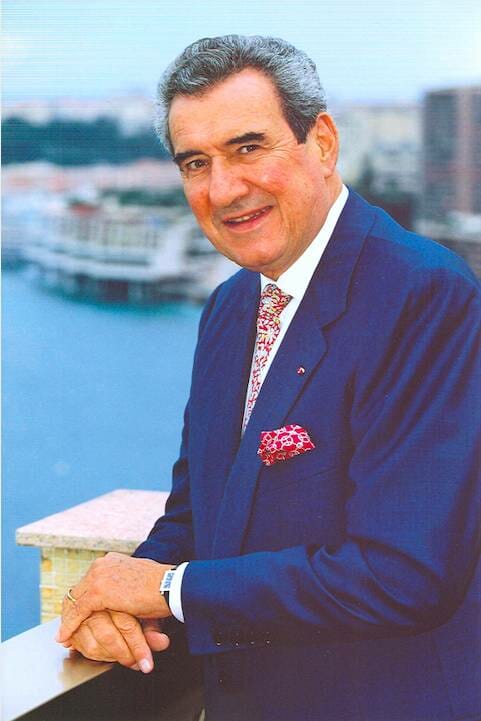 After the war, Jean-Baptiste's sons, Gildo and Jean, took on the company's management. The marriage of Prince Rainier III to the Hollywood star Grace Kelly in 1956 sparked the interest of the international jet-set in the tiny Principality. Gildo Pastor skillfully used it to his advantage. With the Prince's permission, he purchased a number of cheap land plots by the sea, converting them into luxurious residences. The Principality thus became an attraction pole for its potential residents while Gildo Pastor secured himself a fortune and a reputation as the country's most influential person.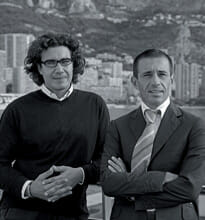 Gildo Pastor died in 1990, leaving the company to his three children. His eldest son Victor founded the Pastor Group, bringing his cousins Edmond and Jean-Antoine into the business. Jean-Baptiste's three grandchildren later manifested their family passion for the construction industry, having produced a number of iconic buildings for the Principality: the Monte-Carlo railway line, a luxurious «Beach Plaza» (presently, «The Méridien»), one of the first few Monaco skyscrapers «Le Roccabella» and «Le Formentor» and thousands of square metres of luxury properties in the Larvotto area. Their floating tower-residence, «Le Simona», is a genuine piece of architectural art while the Monaco Yaсht Club and the Sporting concert hall remain some of the other Monaco landmarks.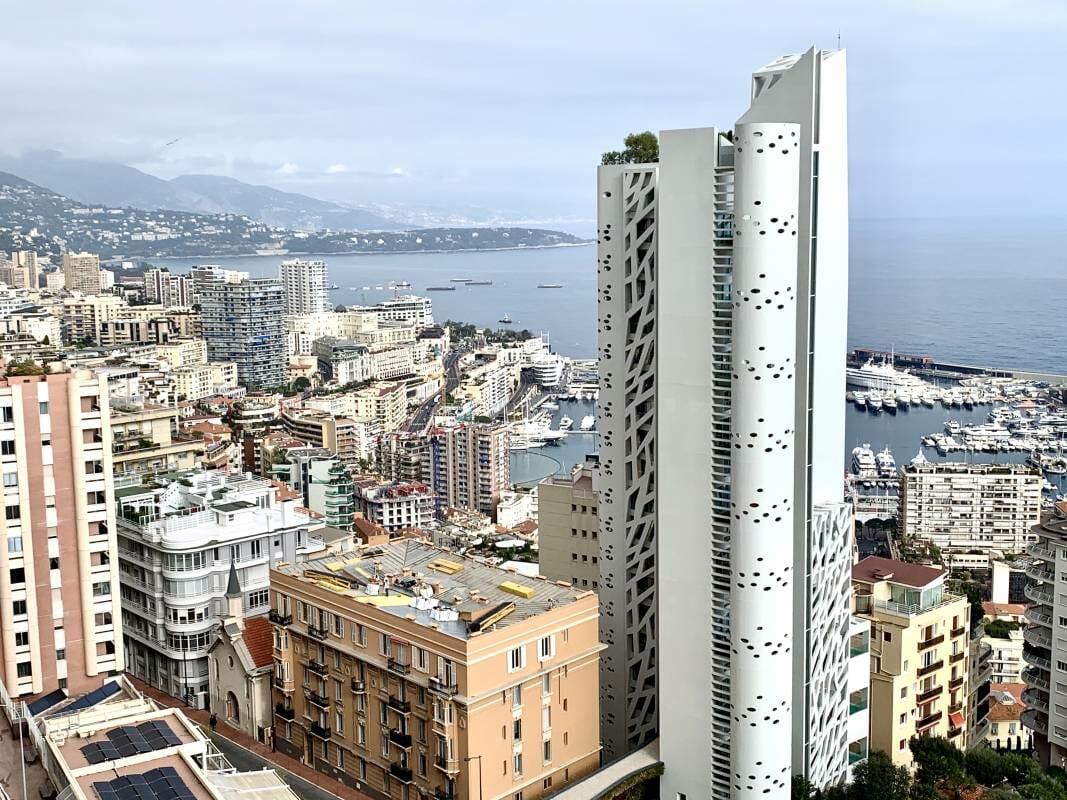 For four generations, the Pastor Group has been meticulously building its reputation. The family business now comprises 15 companies specialized in renting, restoring, constructing and insuring luxury properties in Monaco and abroad, with a total of 600 employees.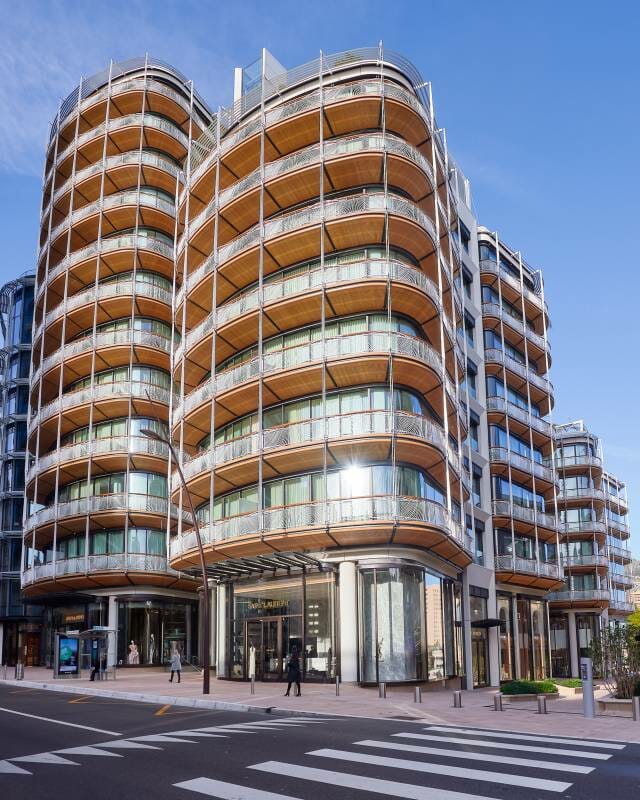 Some of Jean-Baptiste's great-grandchildren are involved in the family business, others found different career paths. «J.B. Pastor & Fils» is now managed by Patrice and Jean-Victor Pastor. Jean-Baptiste Pastor, his great-grandfather's namesake, runs the construction company «Michel Pastor Group». Delphine Pastor is in charge of «John Taylor» real estate agency. Philippe is a famous artist while Gildo Pallanca Pastor is the «Venturi Automobiles» Director, designing and manufacturing electric cars.
Giraudi Group
While the gigantic boats are silently swaying in the Fontvieille port, the Jean-Charles Rey quay is full of life. If you want to get a table at the Beefbar, you may be queueing in the street for quite a while. A steak dinner with a glass of Chianti is a ritual for locals and tourists alike. The Giraudi rib eye is now a must for all the French Riviera foodies. For Chinese Wok noodles, visit the stylish Song Qi. Dine with pizza, bruschetta or mozzarella burgers at the Mozza. The Giraudi Group is dedicated to a concept of bringing together different world cuisines with an undisputable quality mark.
Erminio Giraudi started off in the 1970s, importing Dutch and French veal into Italy. He soon involved his son Riccardo in the family business. Educated in the best European business schools, Giraudi Junior decided to take the concept even further, from the importing of meat to the restaurant business.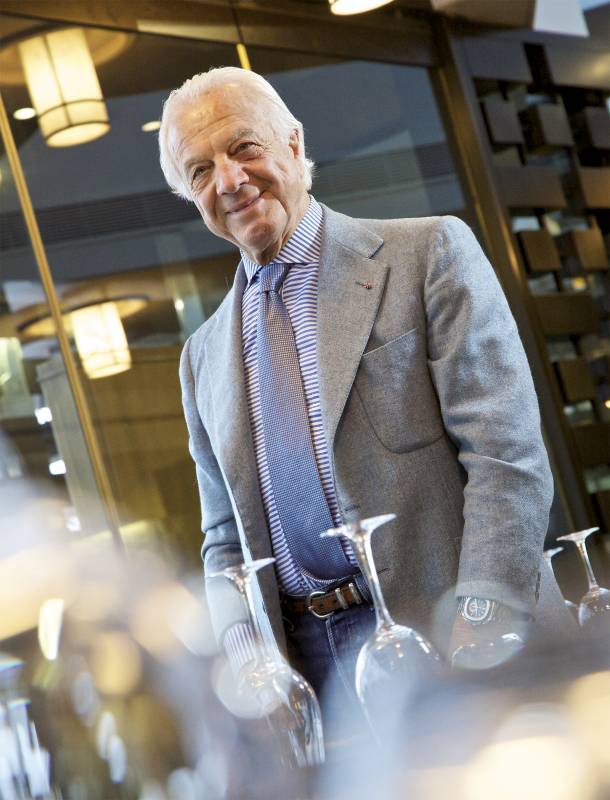 Having dramatically changed its business practices, Giraudi Meats has become one of the largest hormone-free beef suppliers, annually selling around 90,000 tons of meat. In 2005 the family explored a new direction, opening a meat restaurant in Monaco. The founder's son, Riccardo Giraudi, admits he can't stand the Beefbar to be called a steak house. Meat is regarded like a rare wine here, and the restaurant's menu is more like a wine list.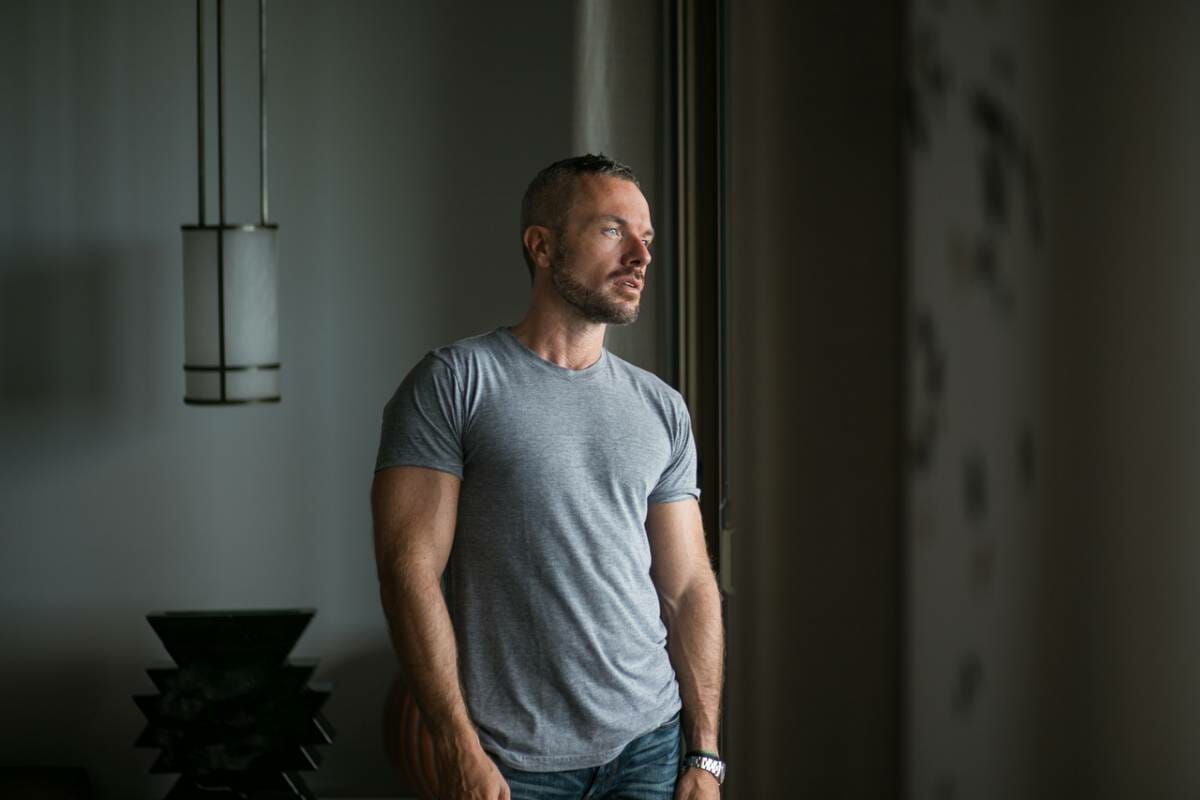 The Beefbar concept has taken over the planet: Mykonos, Dubai, Mexico City, Hong Kong, Budapest … In 2017 the Hong Kong Beefbar was awarded its first Michelin star. In 2009, the Monaco Restaurant brand was already counting 10 locations in the Principality, featuring different world cuisines: from gourmet dishes to casual burgers, Mexican tapas and an exclusive Tuscan wine list. More recently, in early 2020, Riccardo Giraudi opened a new place «Cozza» in Monaco. This time it is a fish restaurant.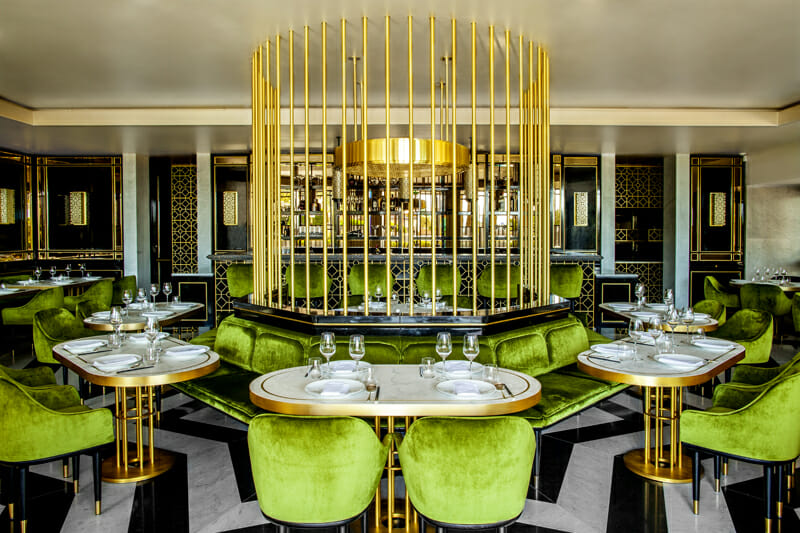 The Giraudi Group has now chosen a totally new direction — fashion. Its online outlet, Fashion Factory, is boasting a number of the best international brands. Knowing the family business grip, this is another project simply doomed to success.
Silversea
The relatively young Silversea cruise company, founded in 1994, already has its own history.
In the 1980s, a Roman lawyer and maritime professor, Antonio Lefebvre d'Ovidio, founded a luxury boat design company. By 1994, he merged several cruise liners under the Silversea brand. In 2001, the family company was joined by his son Manfredi, a respectable Italian businessman who extended the Silversea fleet from 4 to 10 liners, further exploring the cruising concept.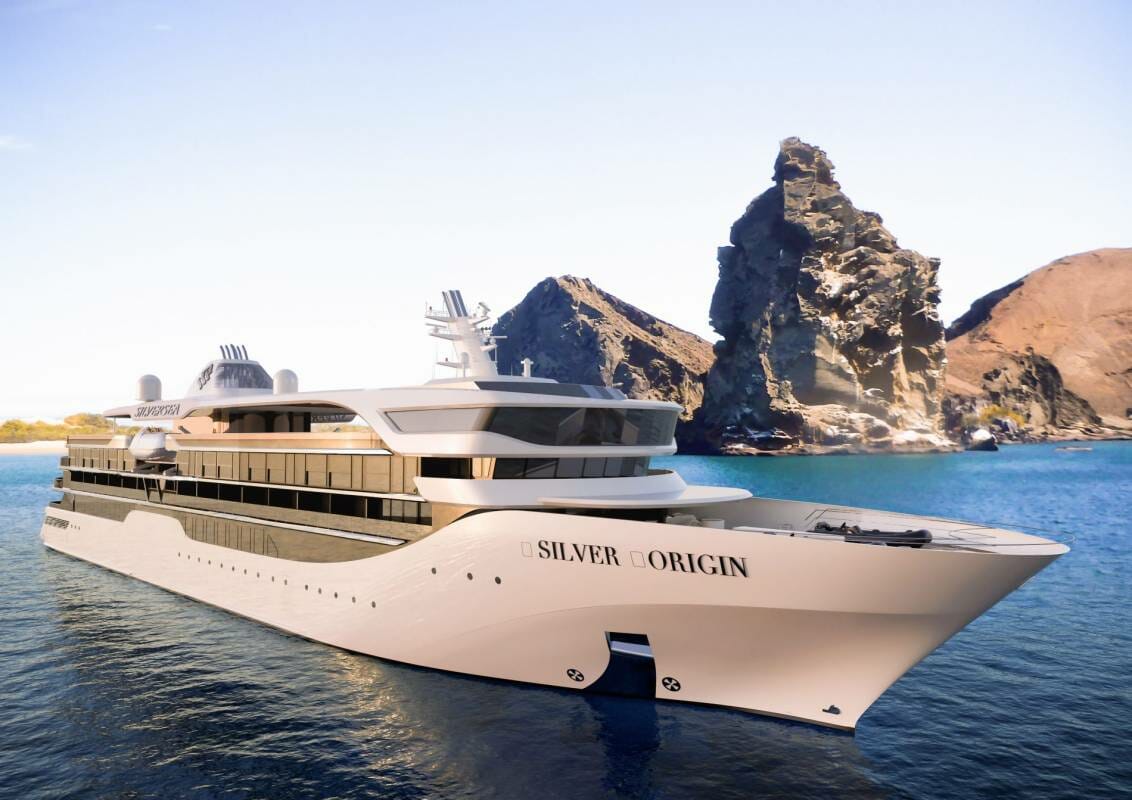 In 2018, a merger agreement was signed between the two undisputed industry leaders, the Royal Caribbean and Silversea Cruises. The Silversea Cruises stake, excitedly reported on by the international media, was estimated at $1 billion. Manfredi Lefebvre remains the head of Silversea, carrying on his father's family business. He has a special relationship with the Principality: the cruise company has its headquarters in Monaco, Manfredi Lefebvre d'Ovidio is a 25 year long resident of the Principality and in 2007, he was awarded the title Saint-Charles Chevalier by Prince Albert II of Monaco.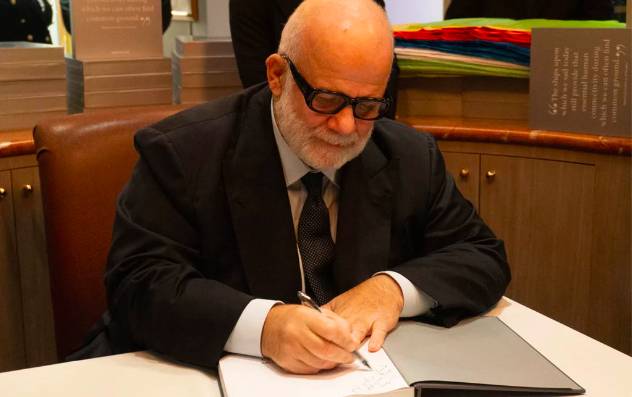 Silversea is now one of the largest cruise lines with offices based all around the world: the United States, the United Kingdom, Germany and Australia. Its fleet counts 10 luxury liners sailing to 900 destinations from Africa and the Galapagos Islands to the Arctic and Antarctic. In 2021, the company is planning to offer a unique round-the-world tour taking 167 days.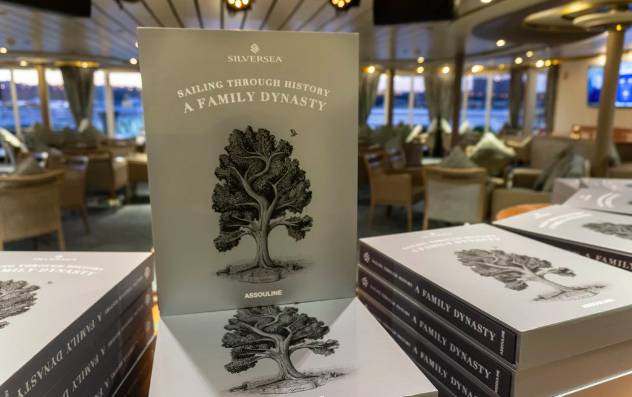 One of the Silversea's most exciting adventures is a journey to the utmost point of the world. Visit the majestic centuries-old glaciers, penguins and let the Antarctic test your endurance! This journey is more of an expedition. The South Pole harsh climate will make you feel like a real explorer. Panoramic sea views and five-star service fortunately will keep the harsh weather including snow storms and sub-zero temperatures at a distance — overboard.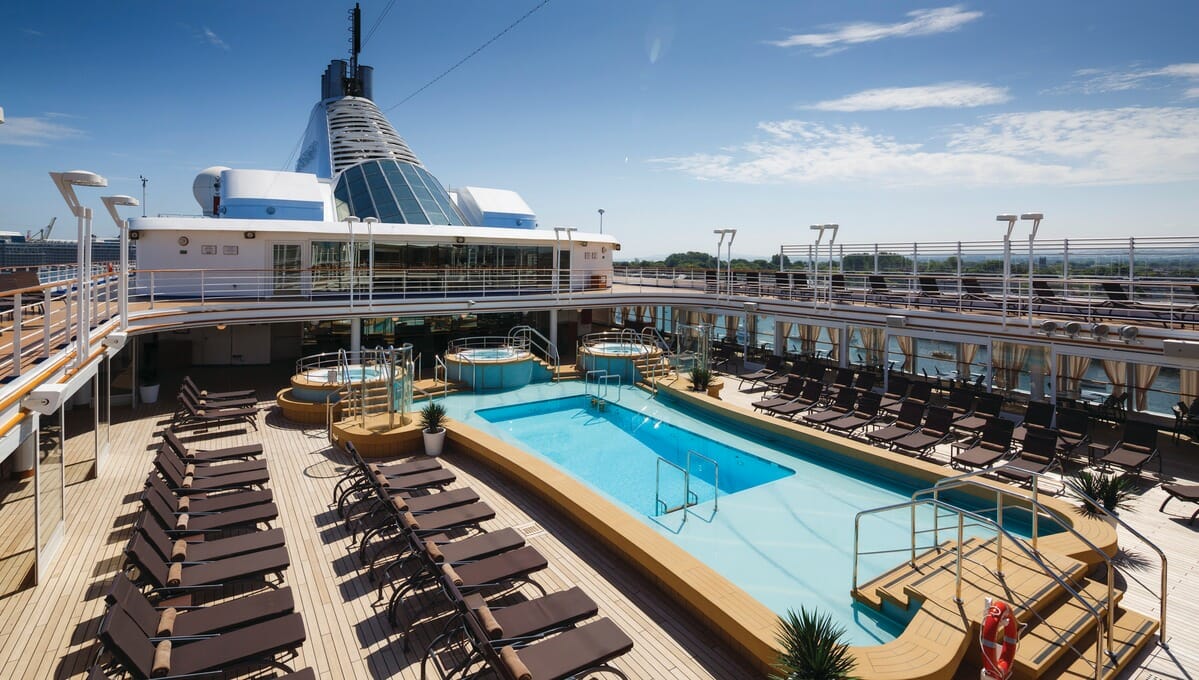 Dotta Immobilier
Dotta Immobilier is one of the oldest real estate companies in Monaco. Founded in 1894, this family business has been a century-long trendsetter.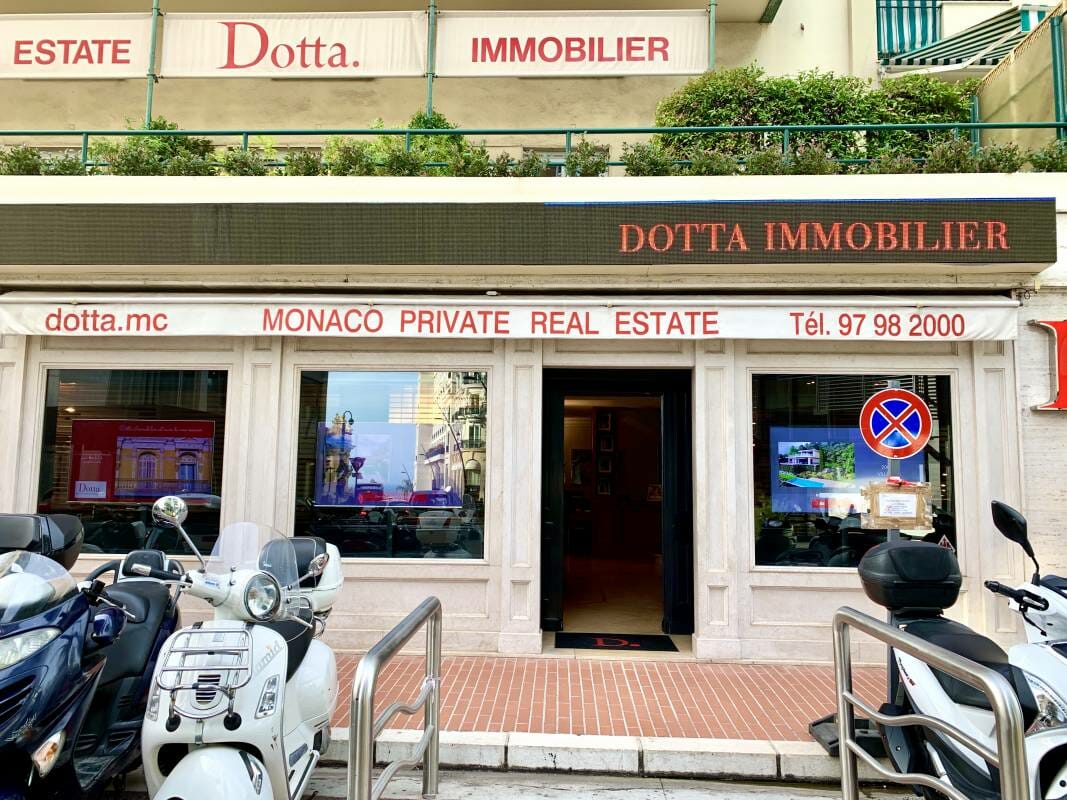 The company is currently managed by the President of the Monaco Real Estate Council and the Monaco Economic Board, Michel Dotta. Michel inherited a forward-thinking business approach from his father. For him, the success is all about consistency and a like-minded team. Michel Dotta's business practices famously stand out for its tailor-made client approach: «We are using special marketing tools in the real estate sector to give an instant response and adapt our services to each individual client». In summer 2020, the 11th Global Family Office Investment Summit awarded him the "Thought Leader of the Year" for his creative ideas and a unique approach to business.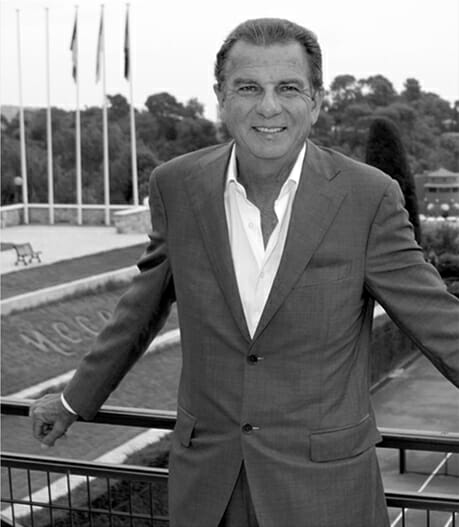 Dotta Real Estate has a team of 28 employees speaking a variety of languages, from Dutch to Spanish, ready to advise their clients on every stage of the buying and renting process. The company also specializes in luxury property valuation, legal procedures, corporate real estate and renovations.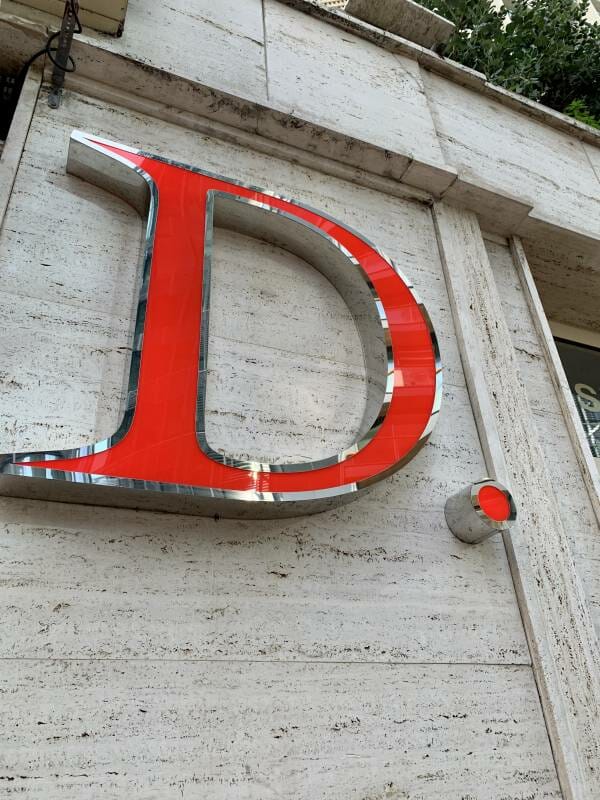 Dotta Real Estate counts more than 700 luxurious properties in its portfolio located on the French Riviera from Cap Martin to Cap Ferrat. The agency has expanded its business, cooperating with rental and sales agents worldwide: Paris, London, Brussels, Geneva, Moscow, New York and Miami. Its panoramic villas and apartments, with their pools and gardens, are a must for any international luxury property magazine. In 2016, Dotta Real Estate signed 555 sales contracts for a total of 2.6 billion euros. These record numbers reconfirm the agency as a century-long market leader, expanding from year to year.
Caroli Group
Family business, the Caroli Group's dynasty has for several decades not only been building facilities that are significant to Monaco's infrastructure, creating a unique industrial landscape within the city, but also takes an active part in the social life of the Principality: organizing international events and publishing magazines.
The Caroli Group was founded by the Italian millionaire Antonio Caroli in the 1970s.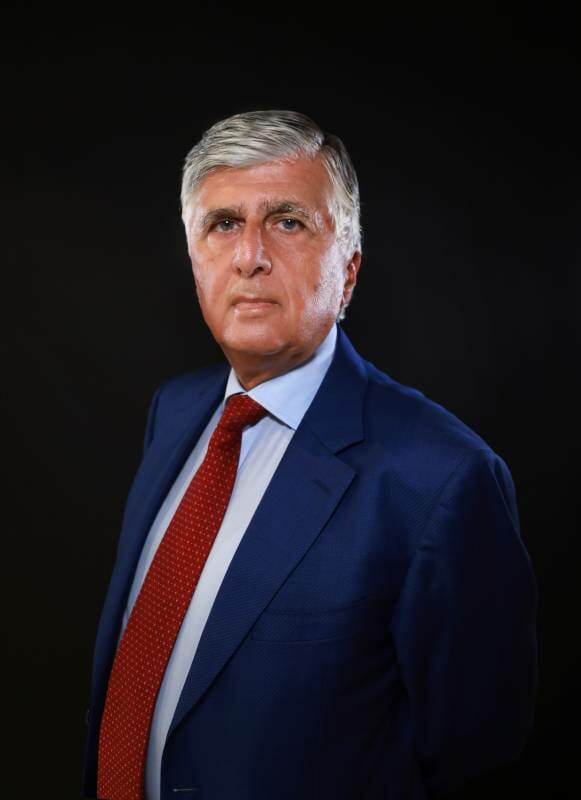 Over the years, the Caroli Group has built the chic La Réserve de Beaulieu & Spa in Beaulieu-sur-Mer, the Monte-Carlo Palace, Soleil d'Or and Terrasses du Port on the Côte d'Azur. In 1973, the Caroli Group built the Le Mirabeau residence and two years later completed the Hôtel Loews, known as the Fairmont Monte-Carlo now. It is in front of this popular hotel that drivers make a steep turn on the world-famous circuit during the Formula 1 race. The company includes in its portfolio around 52 buildings and two museums totaling around 300 million euros.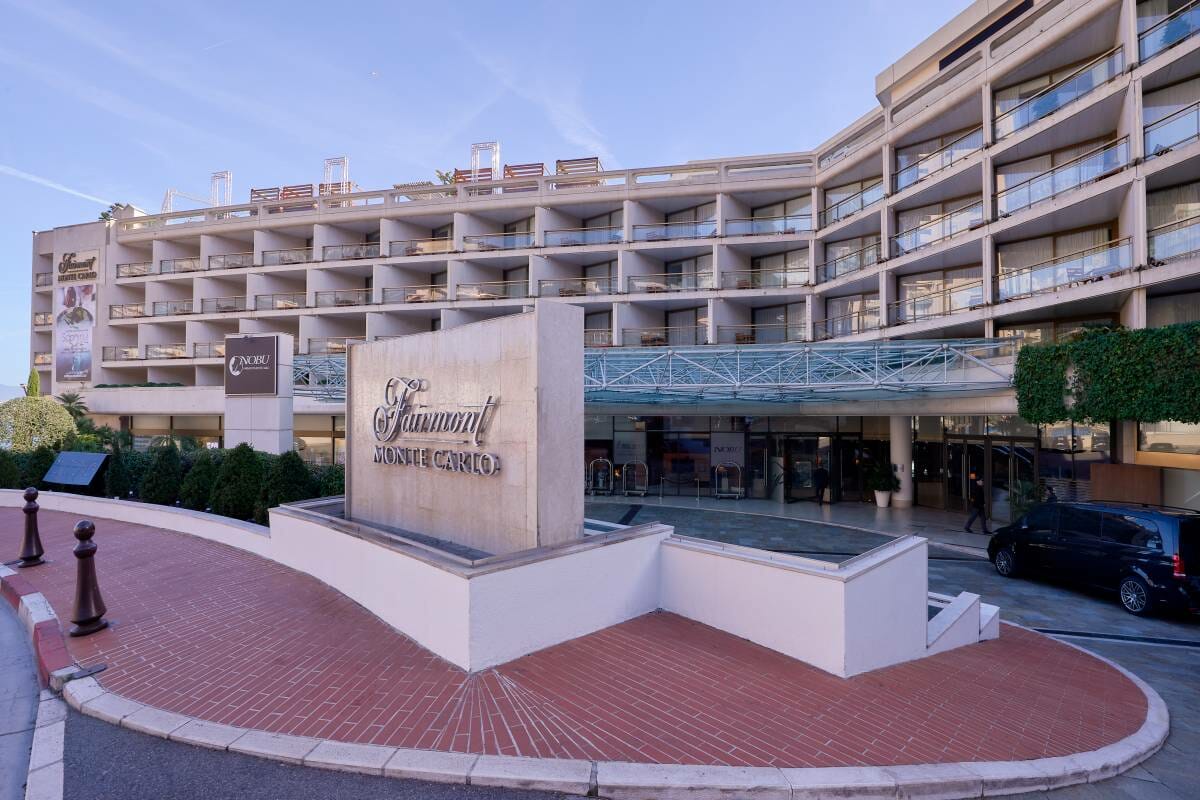 The son of the founder, Francesco Caroli, did not stop at solely running his father's construction business but established new companies under the Caroli Group brand. The group now includes an apartment rental, construction and sales agency, the private security company Sécurité Privée Monaco, a media company that publishes magazines about politics, economics and sports, L'Observateur de Monaco and Monaco Hebdo, and an advertising agency that organizes events quite important for the Principality such as Monte-Carlo Gastronomie.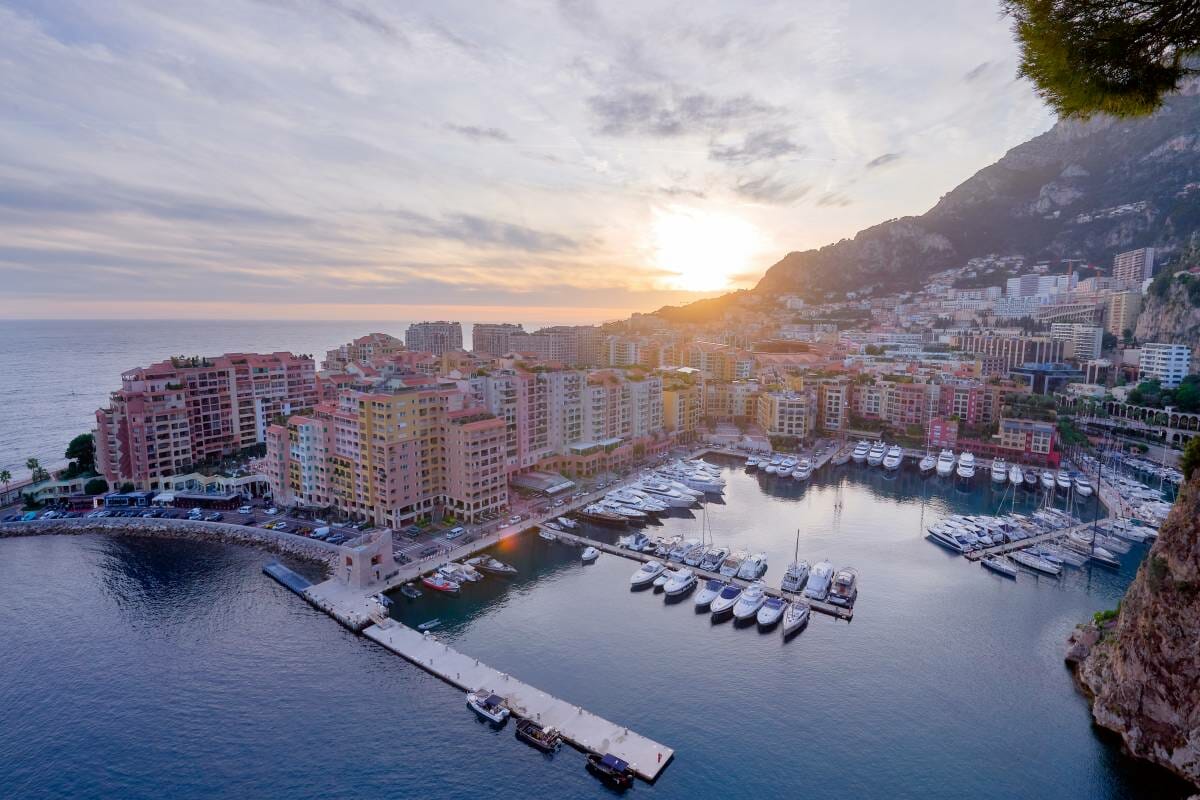 The 21st century is abundant in new concepts, often carried forward as family businesses. «Sabrina Monte-Carlo» created by the designer Sabrina Monteleone-Oeino is another example of Monaco's successful brands. Sabrina is working alongside her daughters, Manola and Karla, who are interior designers for houses and yachts. The «Lorenza von Stein» agency managed by Angela Kleiber and her daughter Annabelle is an undisputable real estate leader in Monaco. «DomAzur» run by the Wenanty and Bartlomiej Bronk-Marwicz brothers is another equally successful concept. HelloMonaco wishes longevity and prosperity to all the Principality's family businesses!