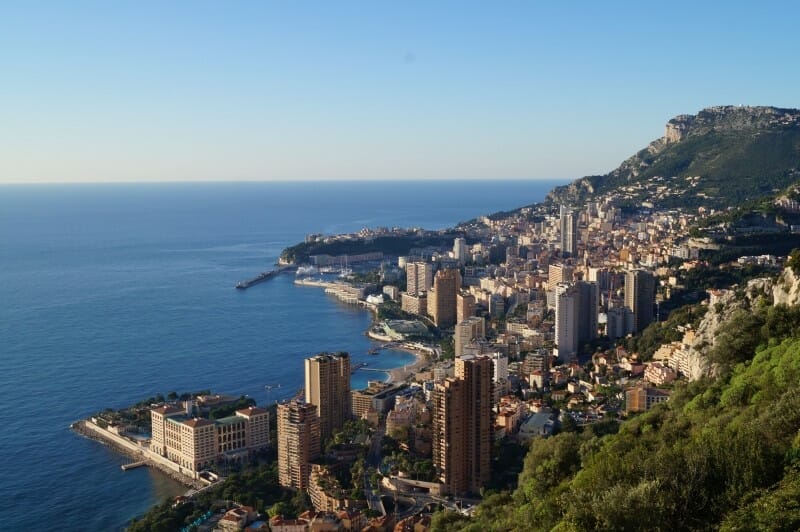 Macau may officially be the biggest gambling destination on earth right now, overtaking long-time record holder Las Vegas, but neither would have existed if it weren't for Monaco. Potentially the world's first gambling resort, the Principality of Monaco on France's Southern coast has a long and successful history as Europe's premier gambling destination, and the home of some of the world's most famous casinos.
The difference between Monaco and Las Vegas and Macau is twofold. Monaco, although smaller, doesn't have the 'megacasinos' found in Nevada or the Pearl River Delta, but what you will get is understated class and plenty of history. You'll also find that Monaco's casinos are way more exclusive, and unless you're invited or a noteworthy actor, musician, or politician, you might not even be allowed through the doors of certain casinos.
To get an idea of what casino gambling is actually like, and the best places to go, we've put together a shortlist of the best casinos in Monaco, ideal if you're thinking of planning a trip to the French Riviera.
Sun Casino
Way more relaxed than the other casinos in Monaco, the Sun Casino is a bit closer to the family-friendly, everyone-welcome casinos you'll find throughout the rest of Europe. It certainly isn't as swish as the Casino de Monte Carlo, but the added bonus is that you won't have to procure an invite to get in, and you won't need to be wearing a Tuxedo in 30 degree heat.
Featuring a full gaming floor as well as multiple bars, a restaurant and hundreds of screens showing live sports day and night, guests can get stuck into table games including blackjack, roulette, craps, punto banco and Texas Hold 'Em poker, or try and win big on one of the 195 slot machines scattered throughout the building.
If you're in town on a weekend, then it's definitely worth heading to the Sun Casino a little later on. With live music and famous DJs, the party atmosphere really kicks in in the summer, with drinks, dancing and gambling taking place right through to 2.30am.
Monte Carlo Bay Casino
It may be the smallest casino in Monaco, but the Monte Carlo Bay's Hotel and Resort is definitely worth a visit. The cosy, modern casino floor doesn't host any table games, but you can enjoy one of the 145 slot machines found on the ultra-stylish main floor. Players can take advantage of the 'ticket in, ticket out' style machines, with minimum bets of €0.10, before enjoying a few drinks at the luxurious bars throughout the hotel resort. Oh, and if you're a guest, you can take advantage of the onsite spa, lagoon swimming pool and even enjoy a quick game of tennis.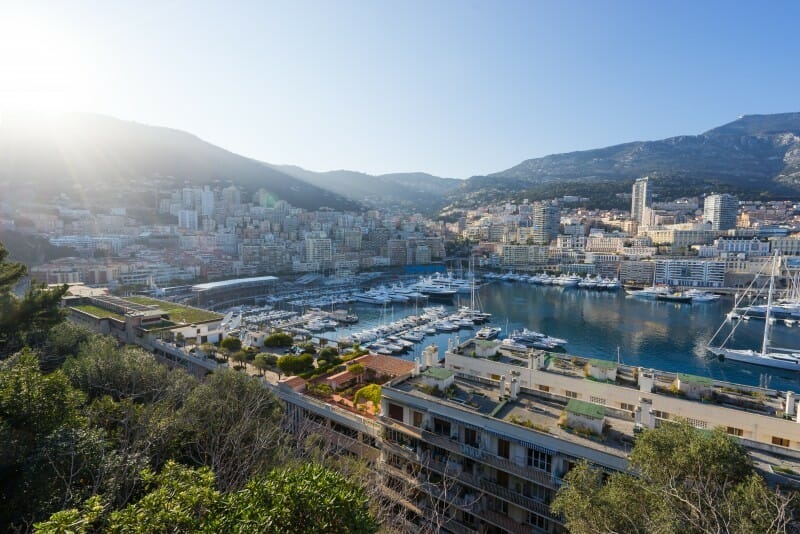 Casino Café de Paris
Despite being set in a building that looks like it comes straight from 19th century Paris, guests will be blown away by this huge, recently-refurbished casino. With a science-fiction theme, including plenty of neon and Star-Trek-esque design, the Casino Café de Paris is packed with hundreds of slot machines as well as tables offering punto banco, roulette, blackjack, Texas Hold 'Em poker and craps. With so much choice, you might struggle to choose which games to go for, especially when it comes to poker or blackjack. Although each game is quite different, it seems that poker could be the better option due to the stunning facilities and the potential of rubbing shoulders with celebrities.
The best feature of the Casino Café de Paris however are the two terraces, where visitors can enjoy a few drinks in the sun whilst playing over 100 themed slot machines. If you get hungry whilst playing, then you'll be pleased to hear that there's also a full gourmet restaurant in the casino, serving up everything from world-class steaks to seafood straight from the Mediterranean. The Casino Café de Paris is the perfect late night casino spot in town, and you'll find it a lot easier to get into than the Casino de Monte Carlo on busy nights thanks to its sheer size. Our favourite casino in Monaco!
The Casino de Monte Carlo
The casino that started it all, Monaco's first casino opened in 1863 off the back of an idea to generate more wealth (and pay off a few debts) for the royal family. Although Monaco wasn't quite the popular resort it is today, the casino went a long way to drawing crowds, and has in time become one of the most famous casinos in the world. From the ultra-glamorous interior design to the association with fictional characters like James Bond, being seen in the Casino de Monte Carlo is a must for anyone who is anyone in the world of the rich and famous.
The casino itself almost takes a back seat compared to the rich history and obvious wealth that is displayed in the ornate, highly decorated rooms of the grand old building, but once you're in the main gaming room, the experience you'll have is a million miles away from, say, the Café de Paris. Table games are certainly not raucous, and you'll be sitting at green baize which is probably 100 years old or more. The whole atmosphere oozes class, and you'll hear gentle applause rather than the whooping and hollering you'll get at a Las Vegas casino.
The Casino de Monte Carlo offers all formats of roulette, a game which is famously played there, stud poker, blackjack, craps and baccarat, as well as the traditional French game of Trente et Quarante. There's also a range of video poker and slot games, but who would want to play those when you can pretend to be James Bond at the poker table?
The only drawback with the Casino de Monte Carlo is the strict criteria for getting in. You'll need to be dressed to impress, which means tuxedos and cocktail dresses, and on certain nights you may even need to prove you've got the cash to play at certain high stakes tables! A guide to the dress code of Monaco's casinos. If there's a film festival in nearby Cannes, then you may need an invite, with the casino often closed to the public to accommodate the super-rich stars and VIPs.
A gambling trip to Monaco isn't all just about the glitz and glamour, and there's actually plenty of opportunities to have a great time if the Casino de Monte Carlo sounds a little pretentious in comparison to what you're used to. The other big benefit of a casino holiday in Monaco is that there is plenty of sun, sea and sand, exceptional cuisine, and of course the rest of the French Riviera to explore!