The Riviera
The Ten Most Beautiful Jewels to Visit on the French Riviera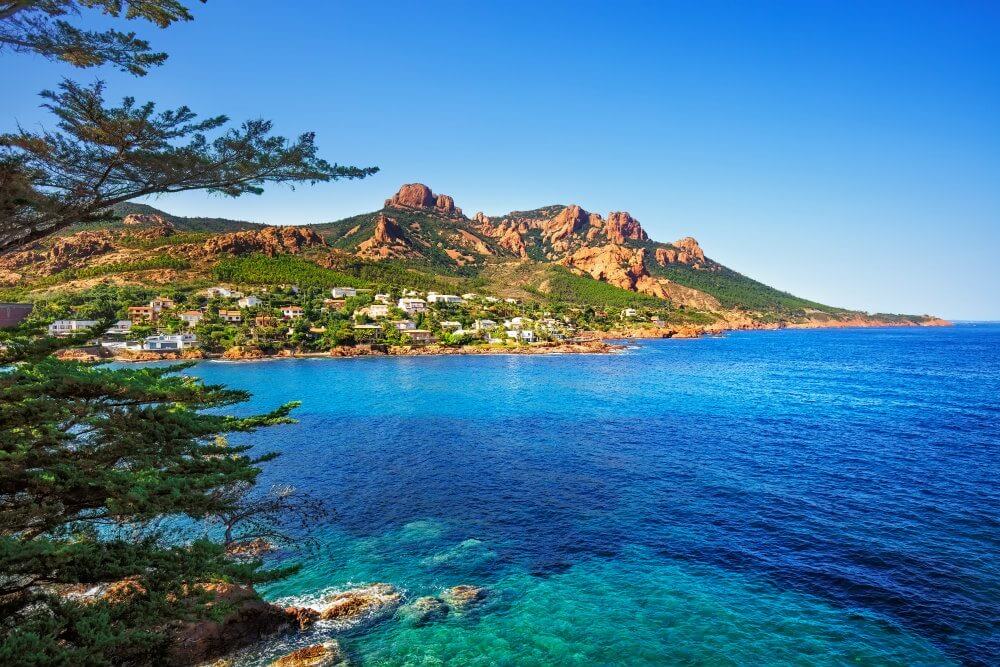 Summer holidays are not finished yet and there are still plenty of opportunities for travel. HelloMonaco has picked a top 10 of the best spots not to be missed on the French Riviera. If you think that you have already explored everything, then we are going to surprise you with some jewels. From Villa Ephrussi de Rothschild, the village of Saint-Paul-de-Vence to the Esterel Mountains. The Mediterranean coast of France is famous for its unforgettable scenery, admired by tourists and local residents alike.
1. Castle Hill (Colline du Chateau)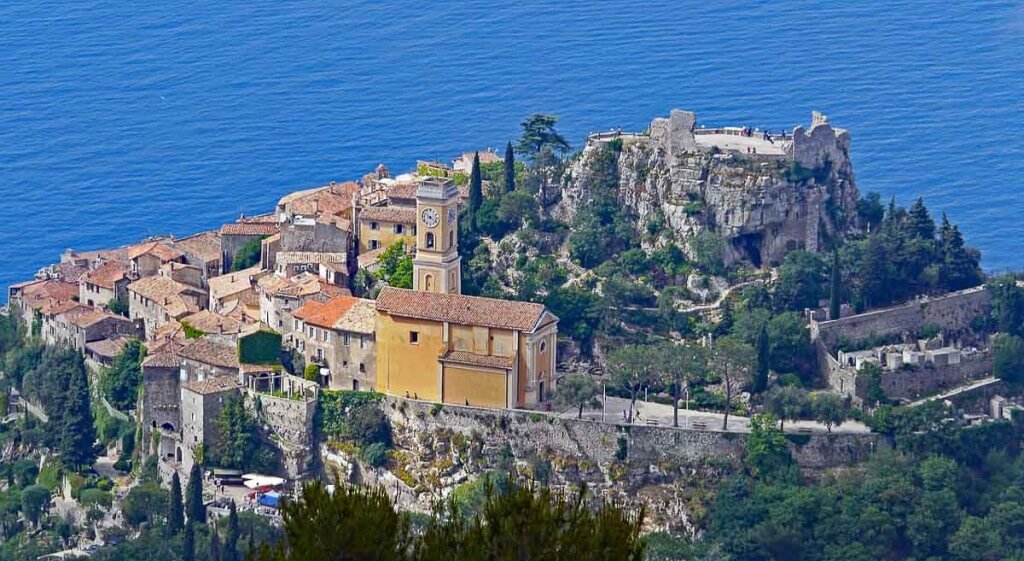 The Castle Hill is tucked between the Old Town and the port of Nice. Only ruins are actually left from the castle, but this is not the point. Once you walk the many steps up the hill, you will witness the stunning views of the city. The Promenade des Anglais, the Old Town and the center of Nice on one side, yachts, boats and the lighthouse on the other.
2. Old Town (Le Vieux Nice)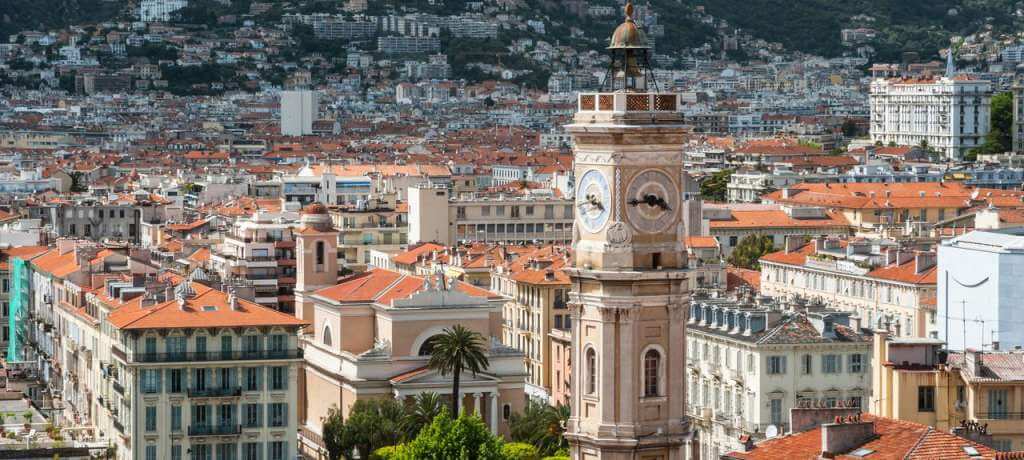 There is something magical about these narrow streets and also the local cuisine that tantalizes your taste-buds. Wandering among the restaurants, cafes and charming boutiques is a real treat; an opportunity never to be missed. The historical center of Nice represents a mix of beautiful buildings dating to different eras. A medieval fort, clock towers, palaces, churches and many luxurious villas convey its unique image as the capital of the Côte d'Azur.
3. Villa Ephrussi de Rothshild
The villa of Baroness Beatrice Ephrussi, born Rothschild, is a kind of museum of style, etiquette and charm. It is located in Saint-Jean-Cap-Ferrat known as the most tranquil and fashionable resort on the Riviera. This unique palace in pink is surrounded by seven themed gardens. It was built as an Italian palazzo, in the European Art Deco style. The gardens artravelse a triumph and testament to the taste of Baroness Ephrussi-Rothschild. Not content with one jewel of a garden she created all seven of them. You will particularly enjoy the dancing fountains with musical interludes. It is theatre for the eyes repeated in twenty-minute intervals – absolutely delightful and surrounded by seascape in every direction. Don't forget to tour the Villa itself. Though you may be tempted to just sit outside instead and sip a glass of wine amongst the rose bushes or tuck into some smoke salmon or enjoy a delightful dessert in the Villa cafe.
4. Promenade des Anglais, Nice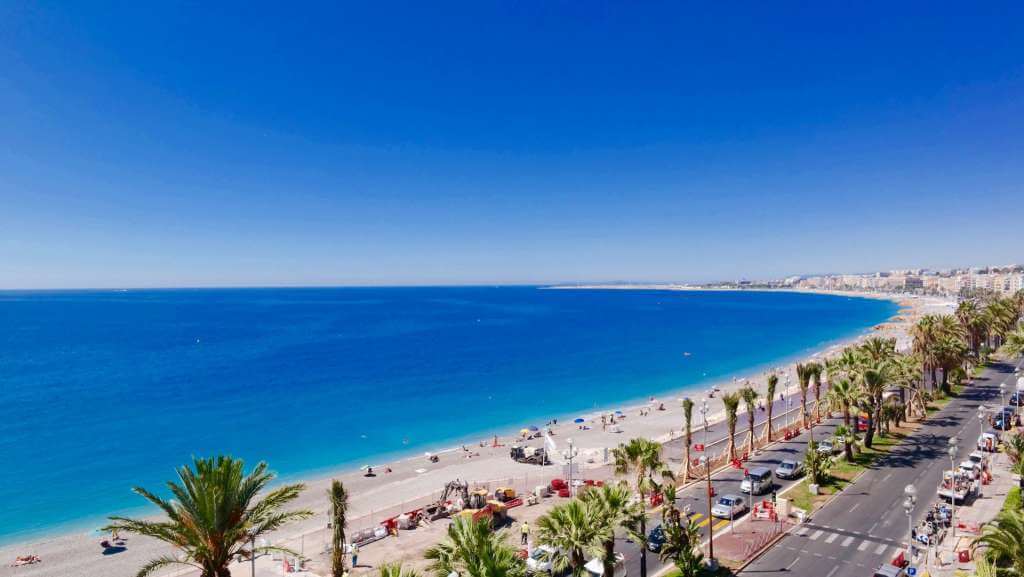 Endless blue sea. A light breeze, Mediterranean climate and this almost-infinite promenade of promenades. Choose your season – in Spring and Autumn, you can have relative peace and tranquility in this paradise. In the Summer it is hopping with life. So many beachside cafes and restaurants to enjoy, each with their own unique atmosphere. Walk, smell the flowers, sit on a bench and read or party – Promenade des Anglais has it all.
5. The Esterel Mountains (Massif de L'esterel)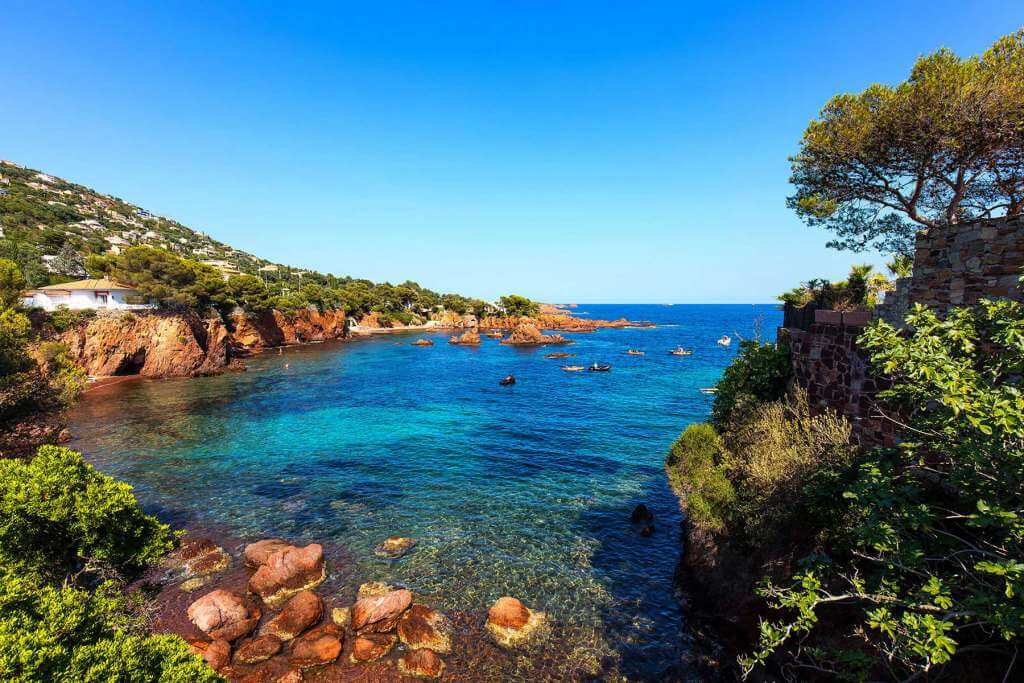 The Esterel mountains, although not very high, are fascinating in their beauty, with rocks protruding into the sea. This oasis of wildness, untouched by man, attracts true admirers of nature and the Cote d'Azur landscapes. This is the Côte dAzur with true calm and serenity. Forest and sea meet here with convenient walking trails all around. Few cars, just unique ginger rocks, and forest paths blending into the seascape. An opportunity to walk by the sea away from the hustle and bustle of Nice.
6. Saint-Paul-de-Vence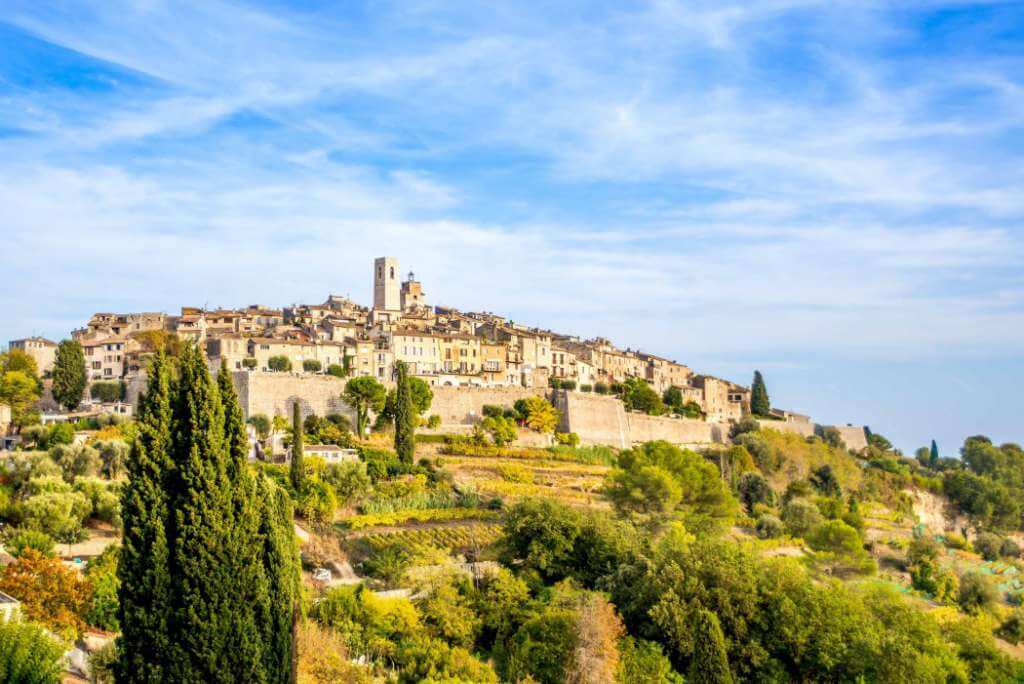 What sets Saint Paul de Vence apart is the amazingly rich variety of the art and sculpture available for your pleasure. So many artists and galleries each with their own style. Boutique after boutique too – for the shopping enthusiast it is a little paradise. Souvenirs, Provençal scents all around and the friendliest of locals with whom to chat and barter a little.
Saint-Paul-de-Vence is a medieval village, known for its strategic location and its famous residents, being a kind of Mecca for the local art dwellers. The tiny picturesque streets with remarkable 16th-18th century facades, small medieval squares with ancient fountains and chapels, private gardens, art galleries, a number of artisanal shops and workshops with local artists – this is what Saint-Paul-de-Vence is all about.
7. Le Sentier du Littoral, Cap d'Antibes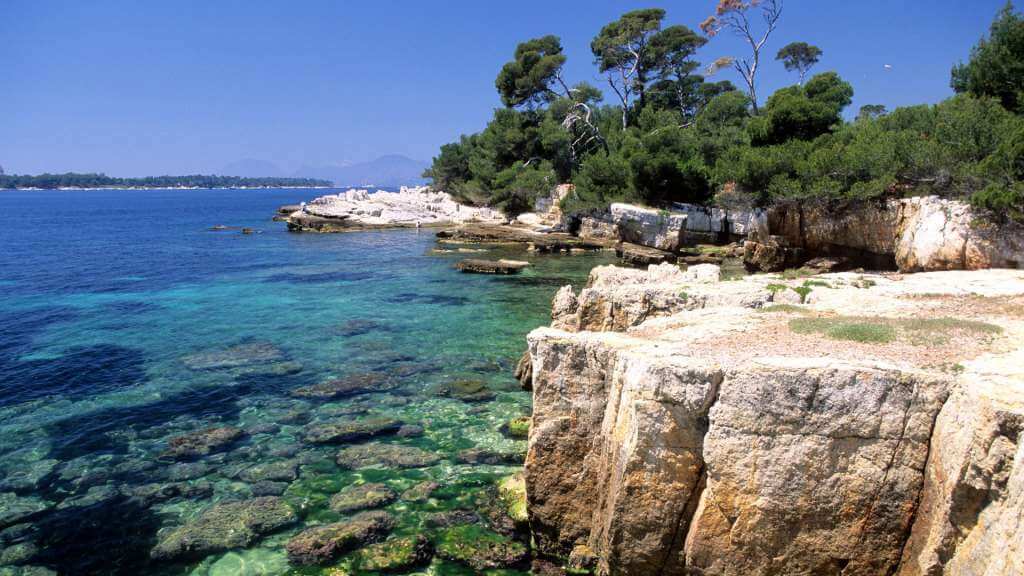 This is the Prince of coastal paths. Be prepared for stunning views around every corner. And the precipitous awe-inspiring drops from the cliffs into the azure waters will amaze. And the path extends to the magnificent Villa Eilenroc. You can sense the presence of Picasso and Hemingway and the Lost Generation. Not for the faint of heart if you fear heights – though the photos you will have to show and the memories will linger forever.
8. Le Jardin exotique d'Eze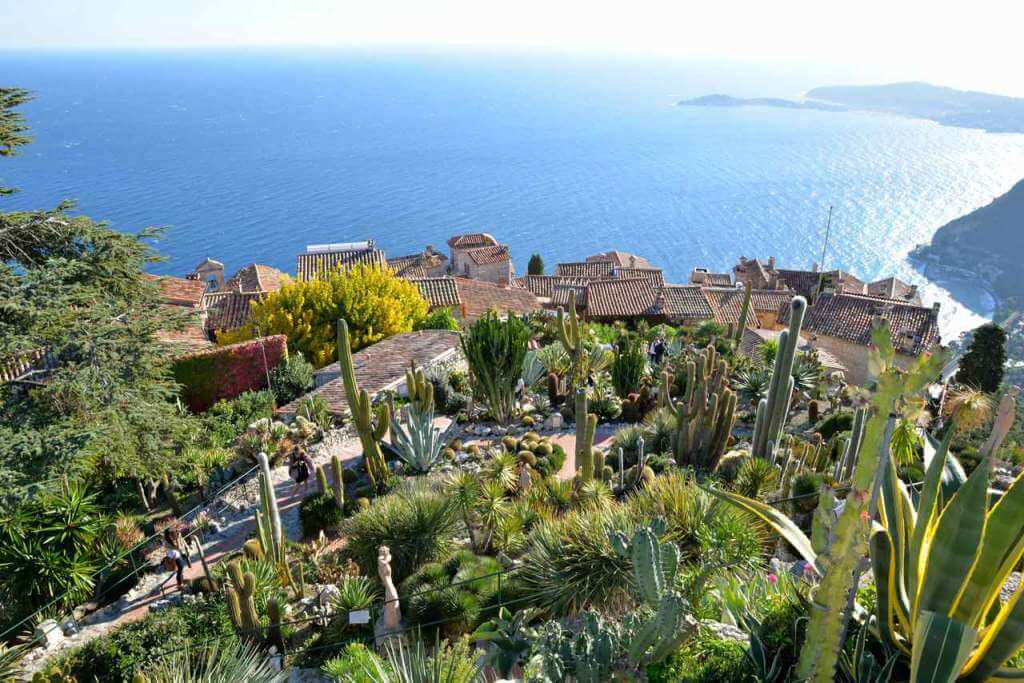 An exquisite garden of cactus and Aloe awaits you at the summit. The whole village is a dream. And for gourmets, what a choice. The Chèvre d'Or and other cafes and restaurants will delight you. Narrow streets and medieval arches, once a refuge from invaders, now a welcoming jewel for lucky visitors. And views from the top to die for!
9. National Museum of Marc Chagall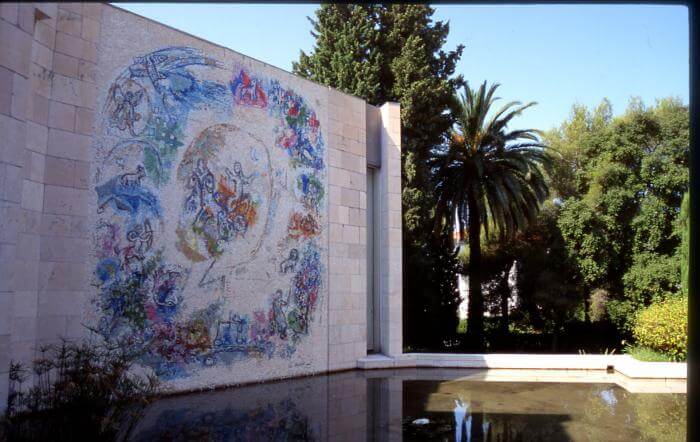 The National Museum of Marc Chagall is located in the luxurious area of ​​Nice Cimiez. This is a one-storey modern mansion built of light stone. Ancient oaks, delightful cypresses and beautiful olive trees are planted all around it making it one of the most visited sights of France. Do not miss opportunity to see this museum. Even though it is small, it is rich in content. It houses 17 large canvasses on a Biblical theme. And there are exquisite stain-glass windows; they are icing on the cake to reward you for your visit. A cinema room and audio guide makes it a most enjoyable experience that can keep you busily engaged for up to two and a half hours.
10. La Place Masséna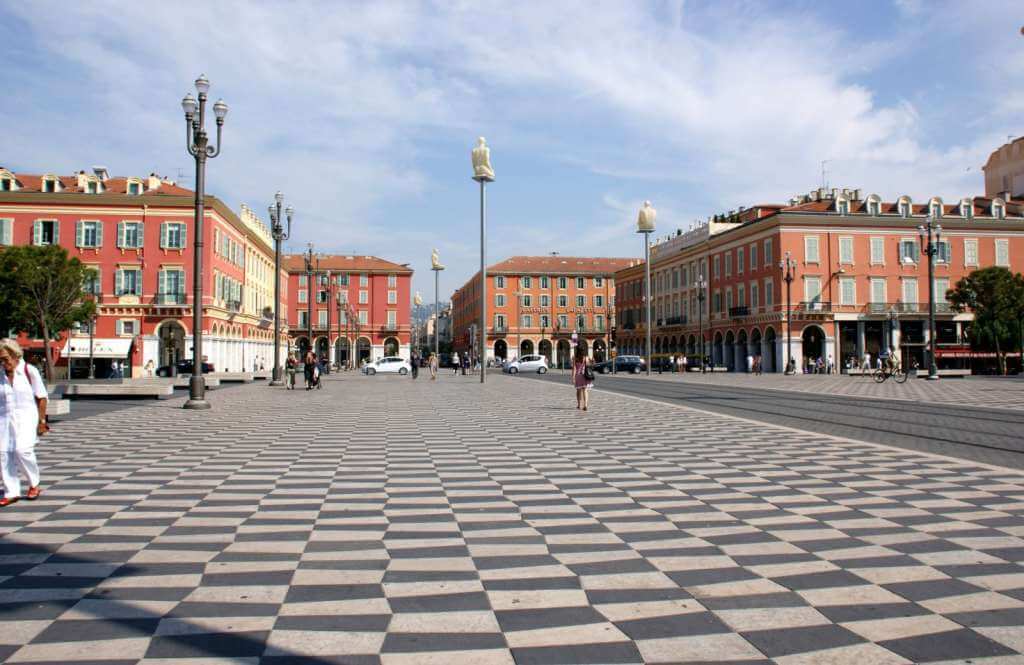 Wish to see the extraordinary beating heart of Nice. Head for Place Massena. There is even a pond together with beautiful fountains. And special lights play upon sculptures hanging from poles. All bewitching and engaging.