WOW
Words of Wisdom in Monaco with Matteo Trentin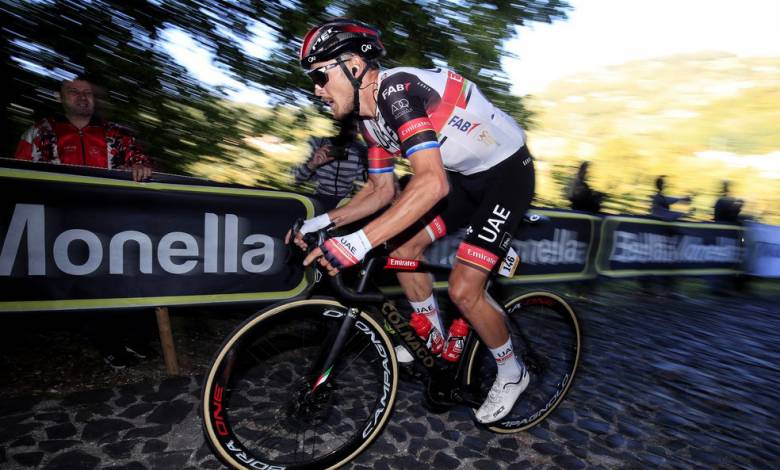 He is a win-win professional road cyclist currently part of the UCI WorldTeam and the UAE Team Emirates. Originally from the amazing Alpine Resort of Trentino, Matteo Trentin is a Monaco resident who is striking for his friendliness as well as for his high energy. Qualities that mark both his successful sports career and his personal life. Gifted with very good acceleration and a quick shoot, he is considered one of the best Italian riders who achieved excellent results in the main international cycling competitions. He won the Giro d'Italia in 2016, and the Tour de France, three times (2013, 2014 and 2019), and the Vuelta a España four times in the 2017 edition. He took part in the most popular classic races like the Milano — Sanremo besides the European and the World Road Championships. And his career is still alive!
Sports champion, father and teammate, Matteo got a degree in Sports Sciences in 2015 to fulfill his life's project which is constantly full of new ideas. 
HelloMonaco had the pleasure to meet Matteo Trentin in an exclusive interview to offer our readers a unique portrait of him.
HelloMonaco: Matteo, how did your passion for cycling begin? 
Matteo Trentin: It all started by accident. When I was a kid, I had neither obvious specific qualities nor was I a tightrope walker. My parent's house was not far from the sports centre of my native village, Borgo Valsugana. One day, I got in contact with the Veloce Club Borgo, the local amateur sports association. My father then asked them if I could try riding a bicycle. That was therefore the starting point. During the early years I took everything as a game and a way to spend time with friends. My passion then slowly became a professional activity. 
HM: When did you realize you could aim at becoming much more than an amateur athlete, that is a professional cyclist?
MT: There is not a precise moment. Every year, I was the winner in some races, more or less. At that point, I moved into the Under 23 category, which usually anticipates a transition to a professional career. The first two years therefore went on like this since I had to study to get my college degree, the "maturità", and afterwards to start University courses. I still could not get on the road much while I was quite successful in cyclocross. One fine day something snapped inside me and I realized that in order to make a difference I had to make a move soon. Under 23 lasts for four years only and time was running out! In fact, something important must happen in this period otherwise you fail. Faced with this goal, I managed to become a professional rider a year and a half later. I guess I kept to my schedule.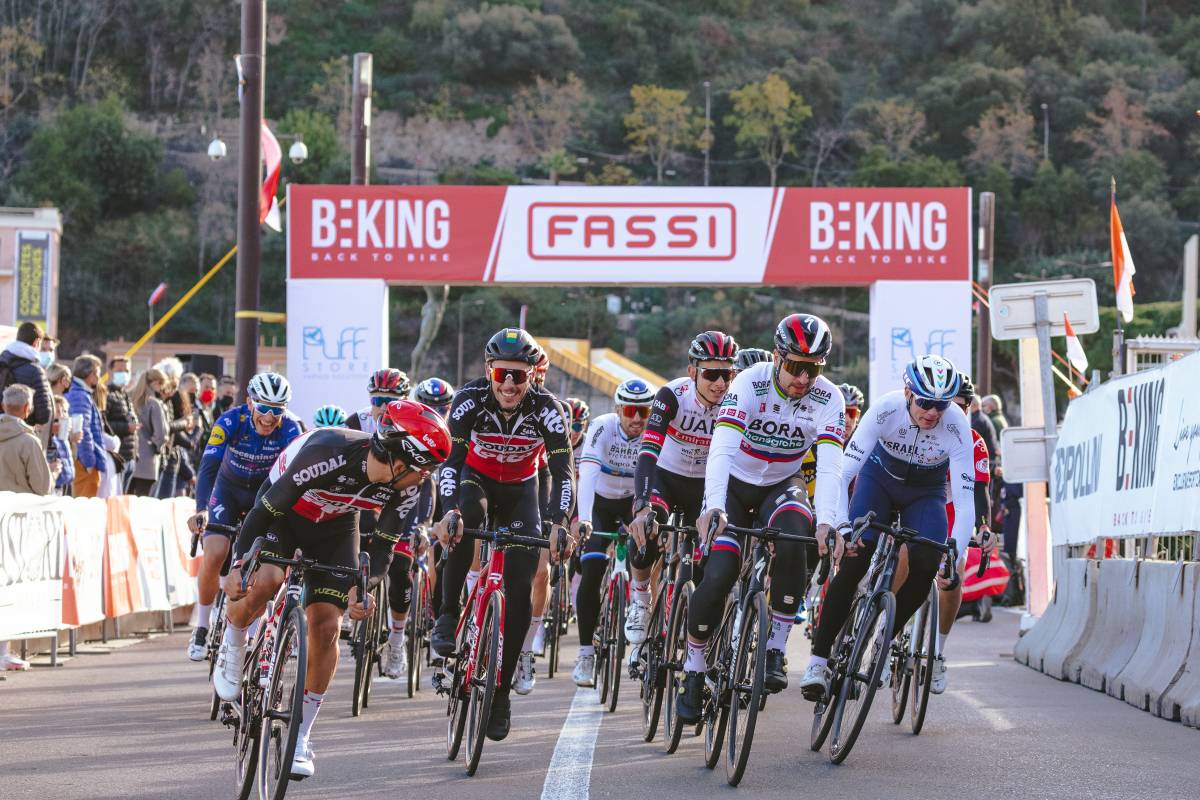 HM: Did your parents support you in your sporting passion? 
MT: I started very early, when I was just seven years old. Although at that early stage you begin to become familiar with the discipline together with your mates, my family and I considered it as a game, like football or any other sport for children. Moreover, my father used to accompany me to sports trips which were quite long sometimes. I can say that I always had the support of both my parents.
HM: You started competing as a professional rider in 2011, how has your life changed since then?
MT: Everything has got new meaning for me. I also became aware that I was receiving monetary compensation on the basis of my qualities and on what I achieved. The downside was that I needed to raise my sporting level day by day. Since then, my knowledge has constantly improved, and it keeps on improving both for me and for all those around me. In other words, it is just the difference between going to a fast food or to a classy restaurant. Of course, all this leads you to spend much more time away from home and much more hours of bike training as well as retreats.
HM: You succeeded in some of the most iconic international races of cycling, notably the Giro d'Italia, the Tour de France, the Spanish Vuelta and much more, how do you get ready for facing these challenges?
MT: I train myself daily to achieve results. Each week is different from the others and it depends on the season. Generally speaking, I am used to cycling for three consecutive days, then a 24-hour rest and one or two more days of workout. But it can always vary according to your Team's targets and your role. In Cycling, everyone follows a tailor-made schedule.
Typically, my annual commitment is divided into three stages. The first part is devoted to Northern monument races, notably Milano — Sanremo, the Amstel Gold Race and Paris — Roubaix. In the second part, I usually attend the great Tours in Italy, France and Spain. Lately, I participate in the world championship, if it fits my technical profile, or in further end-of-season challenges.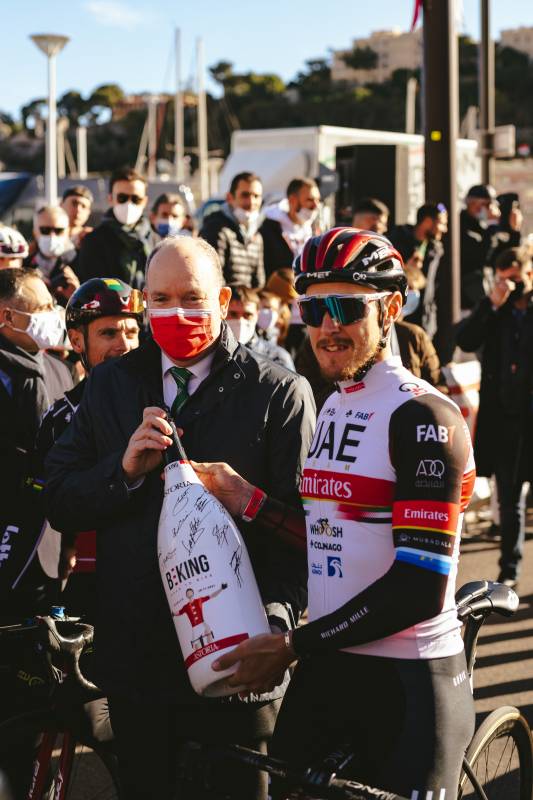 HM: Do you have any special good omen ritual before, during or after the race?
MT: Nothing special apart from calling home to hear if everything goes well and greet my children. I always do this before I hit the road.
HM: How do you manage your sporting professional activity alongside the role of father?
MT: My wife, Claudia, gives me great help, luckily. Of course, it is not always easy to manage the two things. But this prompts you to evaluate the time you spend with your family. I feel the need to enjoy every moment with my children, taking advantage of their young age. Otherwise, time passes quickly and soon you see them as adults. When I am at home I always try to help, taking them to school, picking them up, helping them studying, playing with them…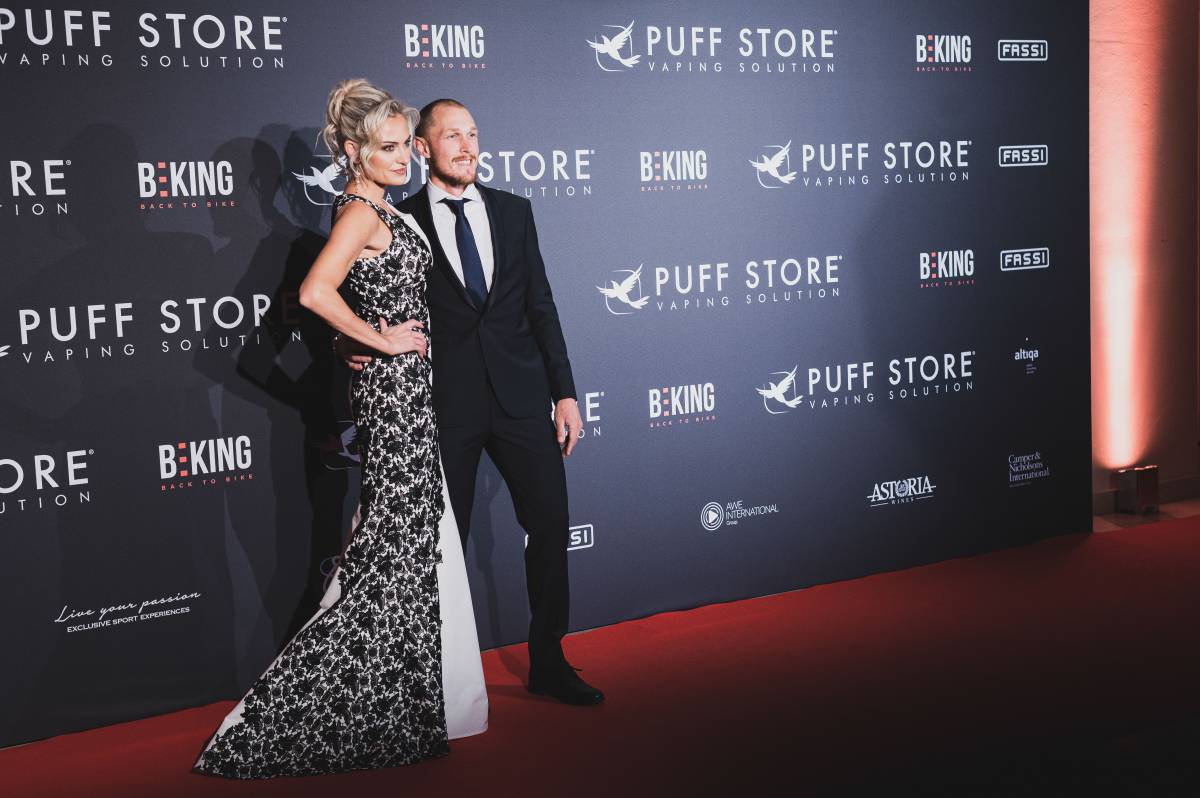 HM: On the 28th November 2021, you were the "testimonial" for Monaco BEKING, the first Monaco Criterium Race entirely focused on cycling where professional cyclists, from major world Teams, and amateurs could ride 'at the same level' to best celebrate this exceptional sport. How did you feel achieving this important goal, on which you had been working for a long time?
MT: Everything was realized with the precious contribution of Live Your Passion, by my wife, and AWE International Group. The basic idea was to give back something valuable to the Principality, a Country who warmly welcomed me and many other colleagues, allowing us to benefit from this safe environment and amazing micro-climate.  We decided then to make an event able to raise awareness on the usefulness of riding a bicycle within the Monegasque territory … a means of transport you can use throughout the year to go to work, to do shopping, to enjoy it with your family thanks to the exceptional dry weather of the Riviera. A greater use of bicycles could really relieve congestion in the city traffic. We hope therefore to have in Monaco more areas dedicated to cyclists including children's areas.
The first edition of Monaco BEKING was really a great success and it is becoming a fixed annual rendezvous with many surprises to explore, increasingly involving schools on road safety programs — as I wish with all my heart. It is essential to educate to have good road driving.
HM: You have been engaged for a long time in raising road safety awareness, what do you think is needed to improve the actual situation?
MT: It is necessary to change the mentality of car drivers. Overtaking a cyclist in complete safety is still one of the biggest problems. Being in a hurry is often not justified since you have maybe to stop after 200 metres ahead at the red light or for a traffic queue after one kilometre. Obviously, cyclists must behave correctly for their part. But if you follow the rules, you do not take up much space when you are riding a bike. 
HM: How do you feel in the Principality of Monaco? Why did you choose to settle here?
MT: Coming from a very Nordic region, we do appreciate the mild weather of this seaside resort, especially during wintertime. Having the need to travel a lot, the proximity to Nice international airport helps. Furthermore, the Monaco educational system allows my children to grow up bilingual. In an increasingly globalized world, knowing many languages and communicating globally is crucial.
HM: What does success mean for you? 
MT: For me it is about achieving a goal which could not be necessarily the victory of a race. Making everything go according to a specific plan makes you satisfied. Or it can be a shared objective as happened in 2018 at the Spanish Vuelta. Simon Yates was given the trophy but the whole Team behind him worked precisely, day by day, to get this result.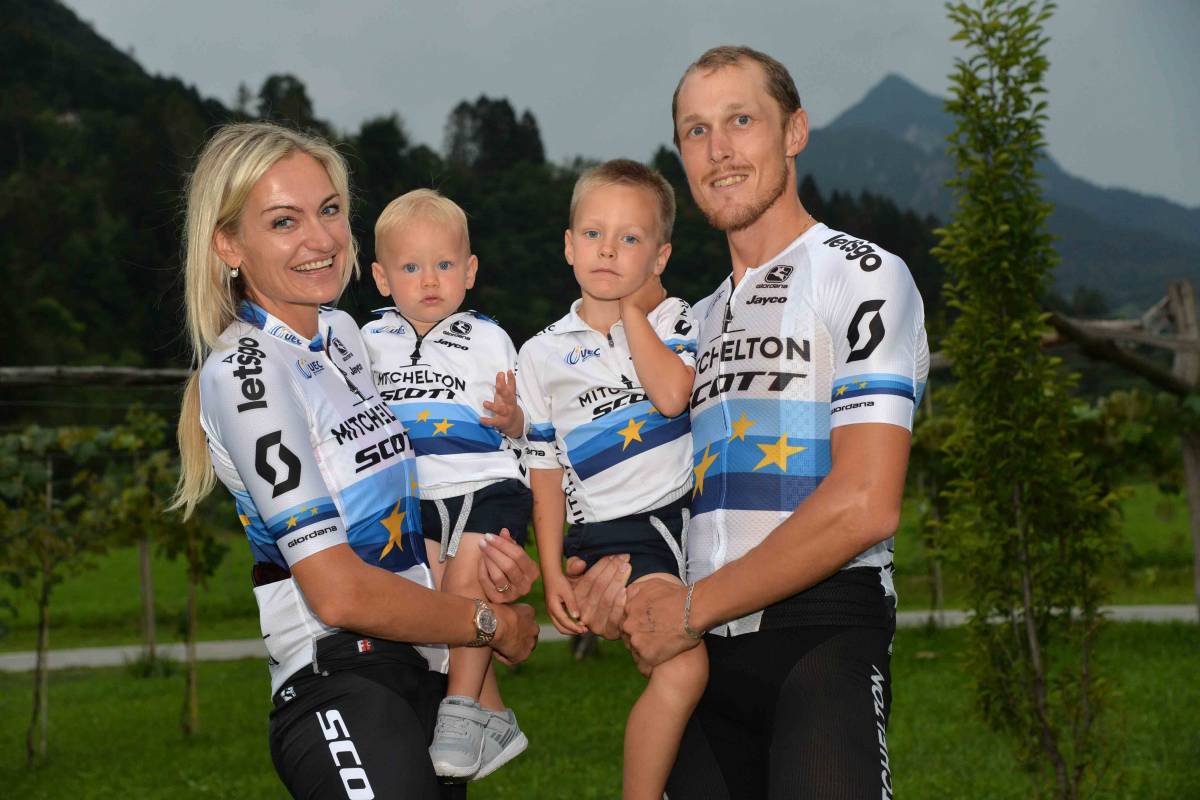 HM: Which race has forever marked your cycling career?
MT: What always comes to mind is the European Championships I won in Glasgow in 2018. That win meant a lot to me since four months before I had injured my back at the Paris — Roubaix. While I was hospitalized, I thought I could do the next championship and I wanted to recover soon and prove to myself I was back on track. Glasgow was the right place and, despite the very wet weather, I did it!
HM: What are the three most important things in your life to pass on your children?
MT: The first thing is undoubtedly the pursuit of happiness. You have always to do what you want to do. Then, it is vital to enjoy what you have now since you never know what the future holds.
HM: How do you think the next generation will approach cycling? How do you see tomorrow's professional cycling?
MT: I do hope there will be potential professionals among current children. As a matter of fact, I do not know how many parents would allow their sons to ride bicycles on dangerous roads open to traffic in deeply urbanized areas.
As for the promising new professional riders, they are all strong, fast and much more prepared than in my generation. They are aware of power meters, of the right training to do, etc. Their knowledge is deeper than before. In our times we were more unaware and prone to imitate others' behaviours. Maybe their career will last less considering that they usually start being competitive earlier, when they are nineteen or twenty, contrary to what happened in my times when you used to kick off around twenty-three. Then you have always to consider a decade of intense activity.