CC Forum: Investors' Gala Dinner
September 25, 2020

-

September 26, 2020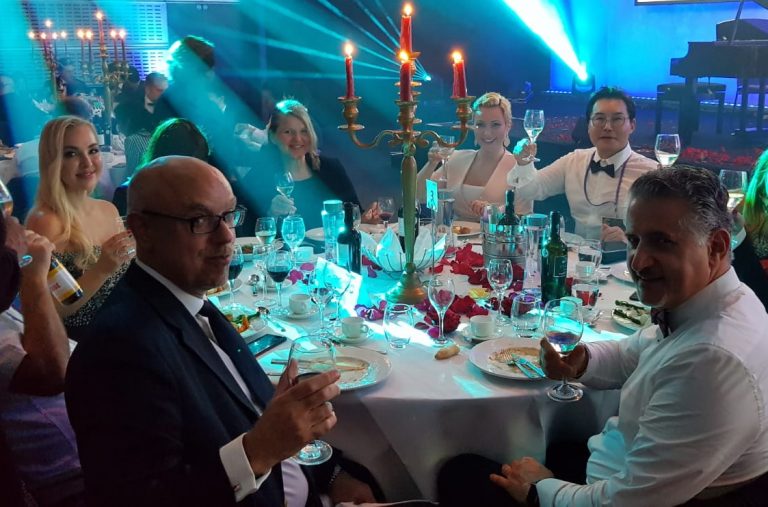 CC Forum Monaco's black-tie Investors' Gala Dinner and Award Giving Ceremony will take place in Monte-Carlo on Friday, 25th September in the presence of HSH Prince Albert II Grimaldi of Monaco with a Guest of Honour the legendary Maestro Placido Domingo.

It's a great honor for me to attend the CC Forum and to receive the prestigious CC Forum 2020 Award.
The opportunity to bring together many international personalities, under the aegis of HSH Prince Albert II Grimaldi of Monaco, to discuss initiatives to safeguard our planet, is not only a commendable project, but now more than ever a real necessity.
In recent months we have experienced first hand an emergency of unprecedented proportions, unfortunately still unresolved. 
The world of music, often experienced only as entertainment, in recent months has instead demonstrated an enormous ability to raise awareness and to comfort the people. 
I am convinced that we all have a duty to preserve the world we live in, especially for future generations, because our health coincides with that of our planet."
Plácido Domingo
The goal of the 4th edition of CC Forum to be held under the High Patronage and with participation of HSH Prince Albert II Grimaldi of Monaco on 23d-25th September 2020 in Monte-Carlo is exploring the challenges, prospects and business opportunities at this critical point in human history.