Exhibition "Alberto Giacometti. A retrospective. The real marvelous "
July 3, 2021

-

August 30, 2021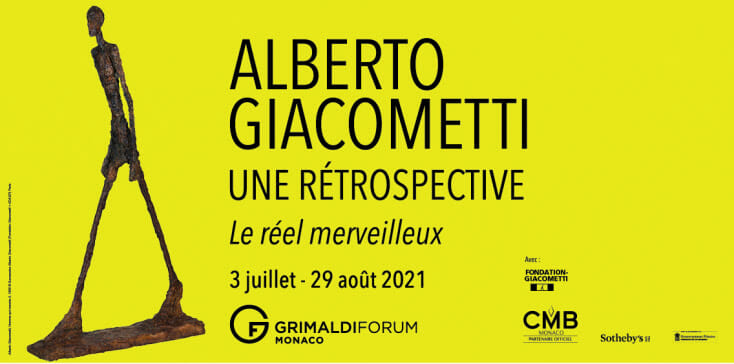 In summer 2021, the Grimaldi Forum will present for the first time in Monaco a major retrospective of the work of sculptor and painter Alberto Giacometti, the most important of recent years.
Organized in association with the Giacometti Foundation this exhibition will focus on all the periods of the artist and all the media which he has used.
It will offer a comprehensive view of Alberto Giacometti's creations, from early works to the surrealist period, from the return to figuration to the invention of post-war icons.
Bringing together over 230 works, including masterpieces and accompanied by photographs and films, this retrospective will offer visitors wonderful discoveries as part of a journey orchestrated by curator Émilie Bouvard, scientific director and collections of the Foundation Giacometti.