Exhibition: Open des Artistes 2019
January 29, 2019

-

February 20, 2019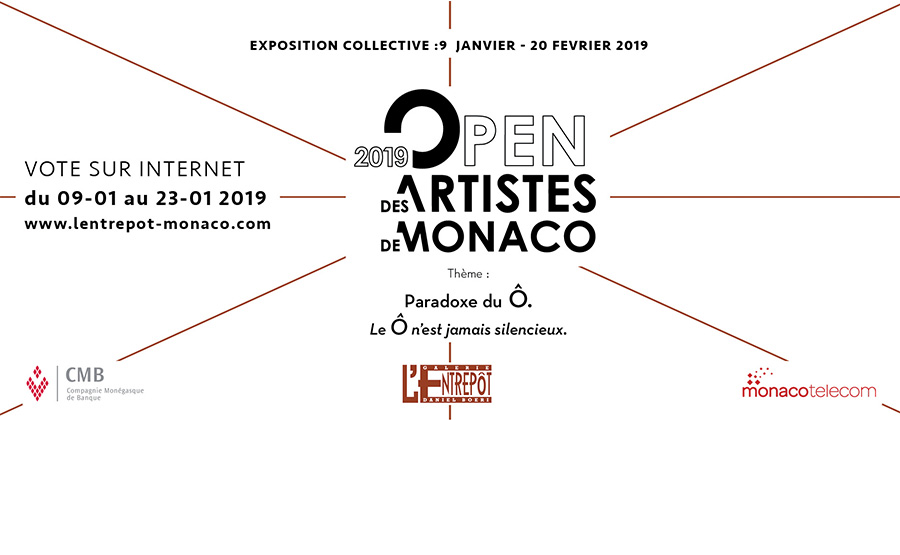 From 29 January to 20 February 2019, a collective exhibition of selected works. During the exhibition, members of the public are invited to vote at the gallery for the work of their choice, the People's Choice Prize,  and the jury will convene to select the Jury Prize.
For this ninth edition of the Open des Artistes de Monaco, Daniel Boeri invites artists from all horizons to realise plastic creations on a concept.
Videos, sculptures, drawings, collage, installations, paintings… the Entrepôt gallery is giving the artists carte blanche. The only requirement is that their works must be no bigger than 1m x 1m.
Selected works will go on display at the gallery from 29 January to 20 February, when the Open des Artistes will official close with an evening ceremony at which the prize winners will be announced by Mr Boeri and the jury.