LUXPRO Monaco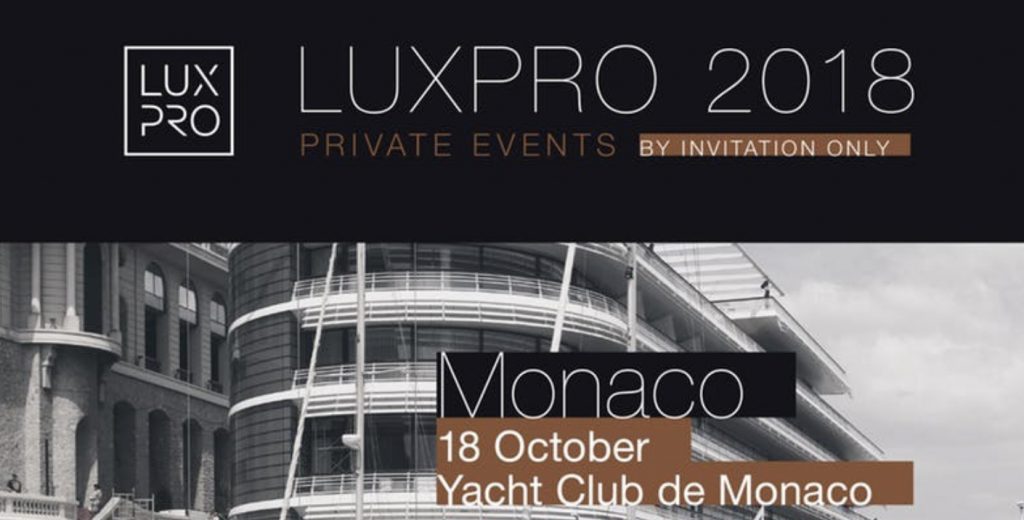 Key private events for business owners, top managers, and High Net Worth Individuals. Excellent opportunity to expand your business and obtain new clients and business leads. Learn and benefit from selected experts, best practices, new ideas.
LUXPRO's new format for private events was coined in Monaco to help professionals from various countries develop their businesses and source new partnerships. The event is by invitation only, which contributes to a relaxed atmosphere among like-minded individuals. This combined with highly informative and interactive presentations and talks, will make the event a highly-enjoyable affair for all participants.
150 guests, new business partners, and clients are waiting for you in the Principality of Monaco.
The principal speaker of the event is Alexander Johnson, a British entrepreneur, management consultant, corporate strategist, keynote speaker and lecturer at Oxford University.
PwC is going to share the insights from the latest Billionaires Report and will give you some tips on how to avoid the risks of owning the luxury assets.
Astons from London's Mayfair will introduce the latest trends of the capital migration and which passports and residences are in demand by the super-rich and how you could benefit from it.
For the first time, TILCOIN will demonstrate you the new world where art and famous masterpieces meet blockchain technology.
Together with The Leading Properties of the World, they will discuss the most attractive real estate markets for the investors from Monaco.
Cyprus Developers Alliance will explain how to obtain EU citizenship just within six months and why it could be interesting for the residents and companies in Monaco.
From «Masters of Disasters» and leading Claim Makers you will learn how to benefit from insurance events and new business opportunities.
LUXPRO business event is an excellent opportunity to hear in-depth case studies and to gain insight into the latest trends in business, wealth and luxury. Meet new clients and business partners.