Princess Charlene Rally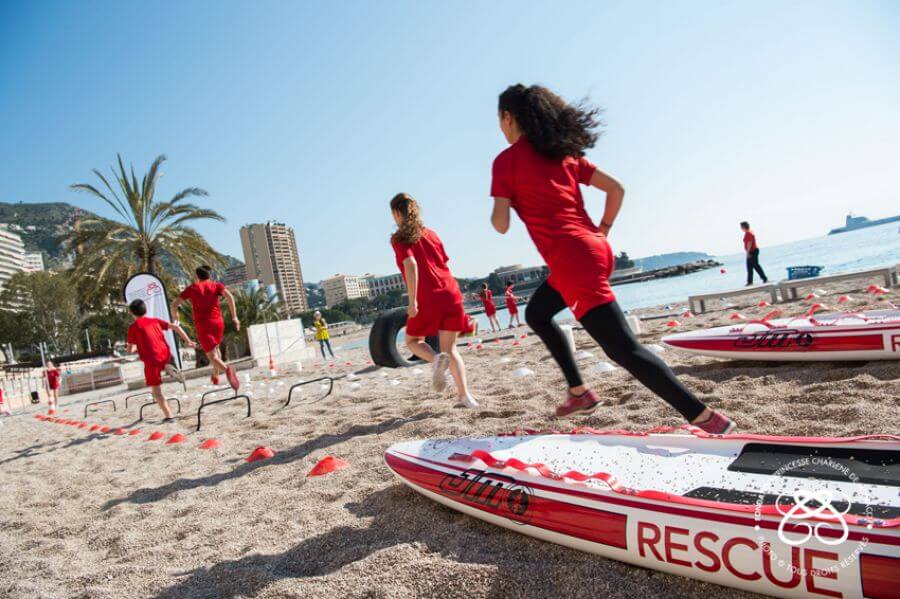 Fifth edition of the Princess Charlene Rally on April 6: 15 years old teenagers will hear about it!
"April 6" is the International Day of Sport for Development and Peace which was declared in 2014 by the UN General Assembly and the International Olympic Committee.
As in each year since then, the Monaco's Department of Education, Youth and Sport (DENJS) has been celebrating this key date by organizing the "Princess Charlene Rally", in collaboration with Peace and Sport, the Princess Charlene of Monaco Foundation and the APEM (Parent-Teacher Association of Monaco). This sporting morning gathers almost all the pupils from the 7th grade classes of Monaco (Collège Charles III, Collège FANB and Lycée Technique et Hotelier – SEGPA.) Peace and Sport's Champions for peace and Ambassadors for the Princess Charlene of Monaco Foundation also participate in the Rally in order to share their experience with the teenagers.
On April 6, 2018, more than 400 youngsters will learn about the values of sport: team spirit, respect, solidarity and cooperation. A collective symbolic "#WhiteCard" picture will conclude this amazing timed running race for peace and development through sport.