Show for children "The Broom Closet Witch" in Théâtre des Muses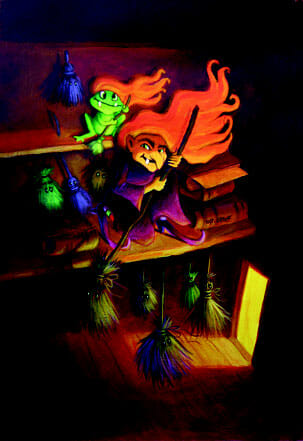 "The Broom Closet Witch" ("La sorcière du placard aux balais"), a show for children with Stéphane Eichenholc, accompanied by Emilie Pirdas on Saturday 2 June and Wednesday 6 June, at 2.30 pm and 4.30 pm in Théâtre des Muses.
One of the most famous "Tales of Broca Street" in which Monsieur Pierre will learn that curiosity is a bad thing!
Mr. Pierre has just bought for five euros, a house with bedroom, kitchen, bathroom, living room, pee-room and a mysterious broom closet! He will soon discover that the closet is inhabited by an ugly witch who can wake up if you have the misfortune to sing: "Witch, witch, take care of your behind!" After releasing the witch, Mr. Pierre will have to show courage and mischief to get rid of it. Fortunately, he can count on a little mouse, a magic fish and the children of the public to help him.
Tickets are at 13,99 and 15,99 euros.