Thursday live session – No Money Kids
October 27, 2022 @ 8:30 pm

-

10:00 pm

Free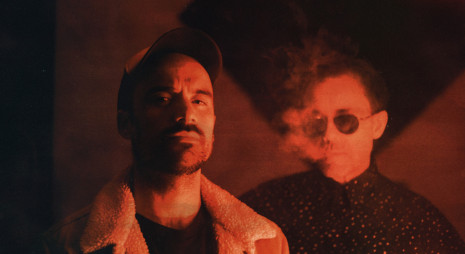 Thursday live session features No Money Kids with their new album "Factory" on October 27, 2022 on stage of the Grimaldi Forum.
From lo-fi rock to electronic blues, No Money Kids defies the norms and takes us on an electric road-trip. Dingy motels, flashing neon lights, memories in the rearview mirror, the duo speeds along a forgotten road, down by night, the horizon in cinemascope. Inspired as much by The Kills, Beck or Sparkelhorse, as by Junior Kimbrough and Robert Johnson, the Kids sculpt an addictive electro-blues, haunting and painful indie-pop tracks crossed by a raucous and vibrant rock, alternating dizzy ballads and garage anthems, with snarling guitars and electronic arrangements.
After 3 albums in 4 years, a multitude of placements in films and series, and a neverending tour of nearly 300 concerts paused by a global pandemic, No Money Kids is not content to stutter its art. The duo once again puts their infectious sense of melody and rhythm to work for a new full-length, homemade, do-ityourself, no-nonsense, no-frills record. Suffering characters, on the brink, in social and emotional instability, the Kids make live in their texts the margin and the forgotten.
Their new album "Factory" makes the seismographs' needle go wild and draws its inspiration from the industrial world and its steamy factories, cathedrals of the modern world. Breaking the production lines, the sound and sensory atmosphere takes root between the rumbling of the sheet metal and the sparks of the welding machine, where man and machine cohabit. It seems that rock died the day it was put in a museum, the No Money Kids resurrect it with electro-shock in their Factory, a real post-industrial western.
Free entrance
Reservation advised at +377 9999 3000