Real estate
Two important figures in property prices in Monaco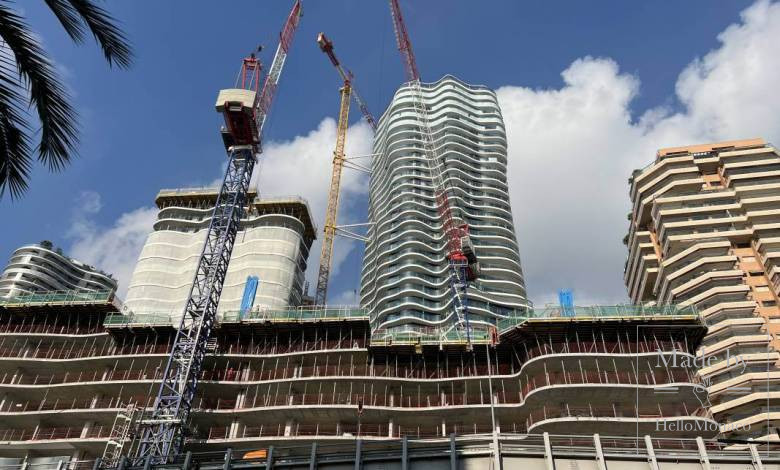 Is 100,000 euros per square meter the new benchmark? At least in the medium term as we approach the year 2025. Or could predictions match that of Bitcoin, whose supply is also limited, giving some people to look into their crystal balls and conjecture a million euros a square metre.  Let's keep our feet on the ground in Monaco where the Knight Frank report is telling us the average price is currently 53,000 euros per square meter  with the premium properties commanding over 100,000  euros per square meter. Scarcity of supply and an unquenchable demand is driving prices higher and higher.
And there is one huge difference between Monaco real estate prices and Bitcoin prices and that is volatility. Property prices in Monaco have not shown downward swings. If there are any movements in Monaco apartment prices it would appear to be just upwards.
So what about other hot spots in the world. The other places where luxury is purchased at astronomical prices are Hong Kong, New York, London and Geneva. Monaco is widening the gap between it and them and significantly, according to Knight Frank.
Now (prices estimated in June 2017), it takes 53,000 euros on average to afford a square meter of luxury in Monaco against nearly 45,000 euros in Hong Kong and less than 35,000 euros in New York. And for the most sought-after Monegasque residences, the ticket can even reach 100,000 euros.
The answer to this situation of soaring prices usually lies with "Adam Smith" market economics – high prices invite investments in new development. An increase in supply then stabilizes prices. But this is Monaco.There have been no new luxury apartments built in 2016 and 2017. So the supply is not increasing yet in response to the price signals. The advent of the new 120 luxury units in the future 6 hectare development into the sea cannot be expected to be available overnight – and of these 120 new luxury apartments fifty have been retained by the developer. So only 70 will likely be available and yes, 100,000 euros appears to be the targeted price per square metre when they are ready…
So what used to be considered a stratospheric 53,000 euros is now just average. If you would like to secure your choice in a prime area like Carréd'or then 53,000 euros per square meter will just not get you what you want these days…
There are some really interesting figures that underpin Monaco's leading property prices: according to reports, if we approximate the Monaco resident population in the medium term at a little under 40,000 then, of these, if current trends hold that is, 40 % will be millionaires. And of these millionaires just under 10% would be classed as ultra rich. That adds up to a lot of demand for luxury from residents with healthy budgets.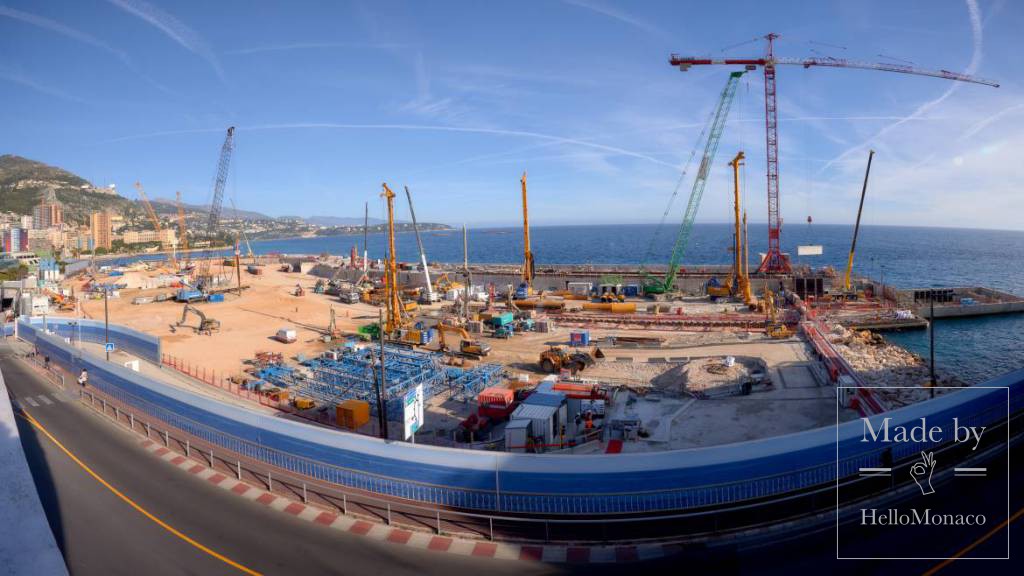 What other statistics strike us as evidence of the upward trends in property prices and property development in Monaco? There is the health of Monaco's economy itself. And this health is a reflection of the growth in construction. One feeds the other.The supply infrastructure is robust even though its delivery capabilities are in the medium rather than short term because of the complexity and large scale of its projects. And, of course, not all apartments that are built are for the wealthy influx. There have been important developments in social housing for Monegasque residents which eat into the supply.
When one thinks of Monaco one thinks of Banking and Finance which is still the sector that leads the way at 16.3 % of the economic activity, according to IMSEE, the Monaco Institute for Economic Statistics. On the other hand if one combines construction and real estate services they together came a very close second when official statistics started in 2005.
In the 2016 statistical analysis by IMSEE they are now the leading sector having grown from 16.3% in 2005 to 24% in 2016. This would go part of the way to explaining Monaco outperforming its neighbours France and Italy and growing at 3.2% and also outperforming Europe in general.
Whichever way one looks at it one sees unabated strength in property prices in Monaco and a construction industry that will be put to the test with challenges on land and sea; and is growing despite the complexity building in limited spaces.