Museums & Parks
An Oriental Masterpiece ​o​f Harmony ​a​nd Tranquility ​i​n​ ​the Heart Of Monte Carlo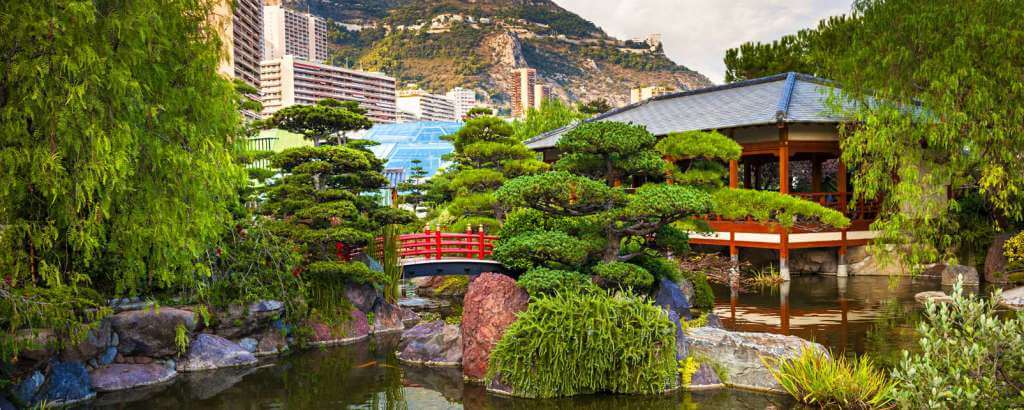 You are in the heart of Monte Carlo with all the glitz, celebrities, Grand Prix racing, Casinos and spectacular nightlife. Suddenly, you have this feeling that you want to be transported away to a mystical place. Perhaps a day of meditation and tranquillity is what your soul is crying out for at this special moment. A tranquil oriental garden would be perfect. If only there were a sanctuary to breathe in the sweet scent of bonsai-style trees, even listen to the sound of a babbling stream.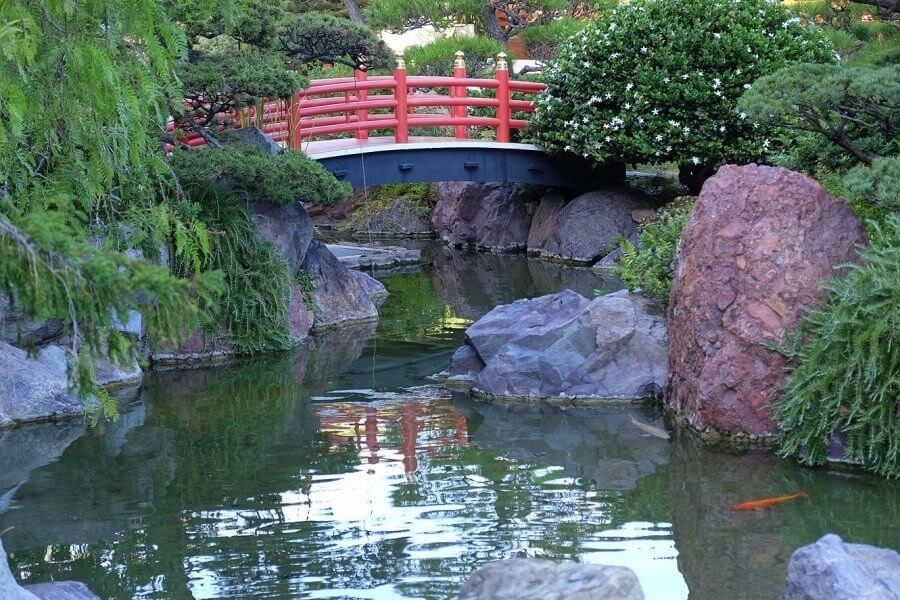 In the most unlikely of places there is such a jewel in Monte Carlo. It is the Japanese Garden and it is almost hidden. Yet it is right in front of your eyes by the Grimaldi Centre. And it winds, still cleverly hidden and discreet, almost until it touches the West end of Larvotto.
It will come as no surprise that Princess Grace is the inspiration that led Prince Rainier III to create this magical place. He scoured the globe for landscape architects to create a perfect hommage to Princess Grace – an authentic and pure zen paradise.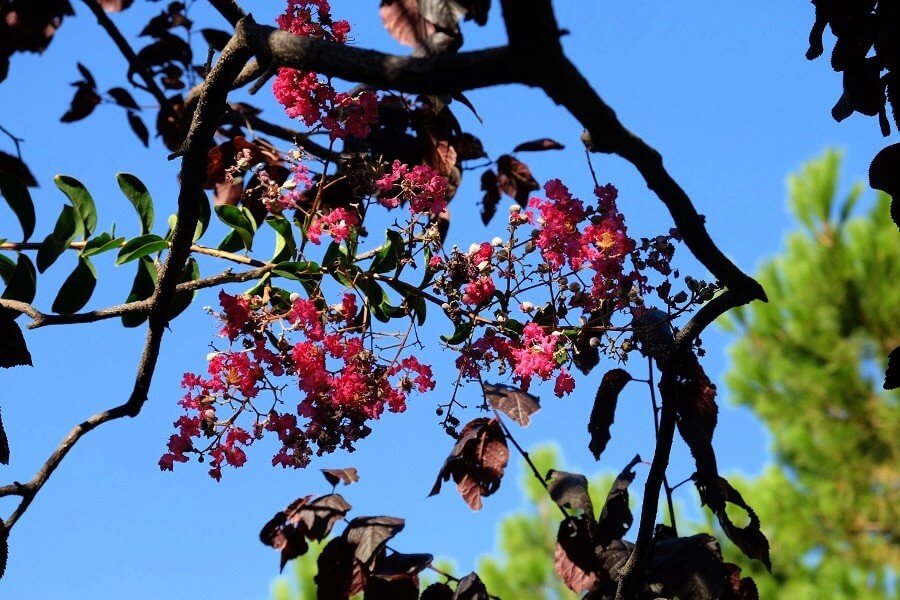 And it was the master himself Yasubo Beppu, of Grand Prix fame from the Floral Exposition in Osaka 1990 who was chosen to create what is surely a piece of art as well as a garden. Seventeen months of meticulous thought and care went into each and every symbolic feature. You will see the red oriental bridge, the tranquil ponds with colourful carp. Japanese visitors are delighted to find there a home away from home. The miniature streams all cleverly interconnect to produce a harmonious orchestration of soothing sounds. And it is the clever design of the winding paths down to the detail of the placing of the stones. This is to moderate the pace of your journey through the garden, to increase the feeling of relaxation. More than a Botanical garden, the Japanese Garden is a total experience of art and oriental garden combined. You will enjoy its symbolic lanterns, the hedges of bamboo, and its little tea-house and covered terrace. The authenticity is assured by sourcing nearly all the materials, tiles and speciality woods from Japan. Great thought has been put into the planting. The landscaping called for scouring the European continent for trees and plants that adapt well to Monaco's Mediterranean climate.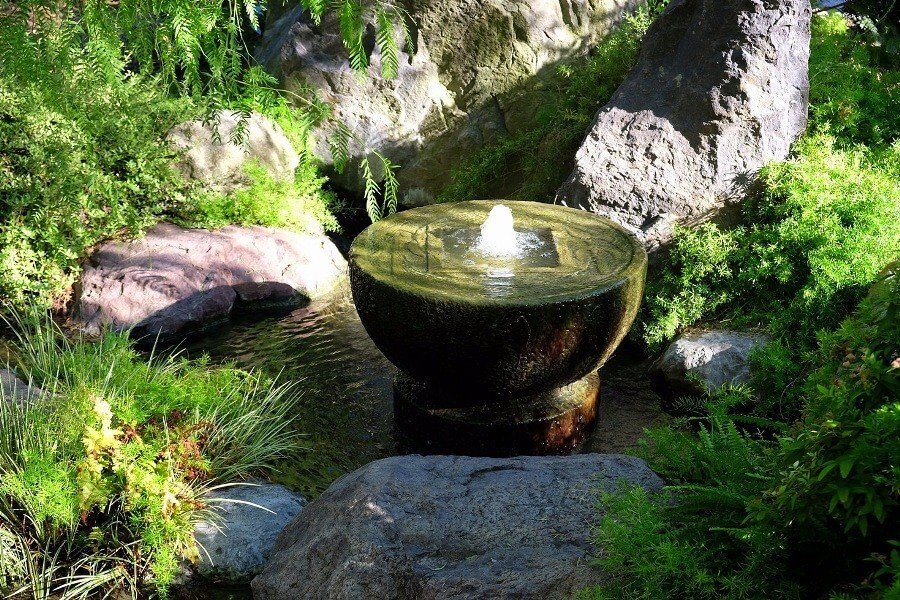 Every autumn Yasubo Beppu has a traditional gathering of the gardeners in situ in Monte Carlo. It is to perfect their understanding of keeping the Japanese Garden cultivated to the highest standards of the orient – and true to the spirit of zen.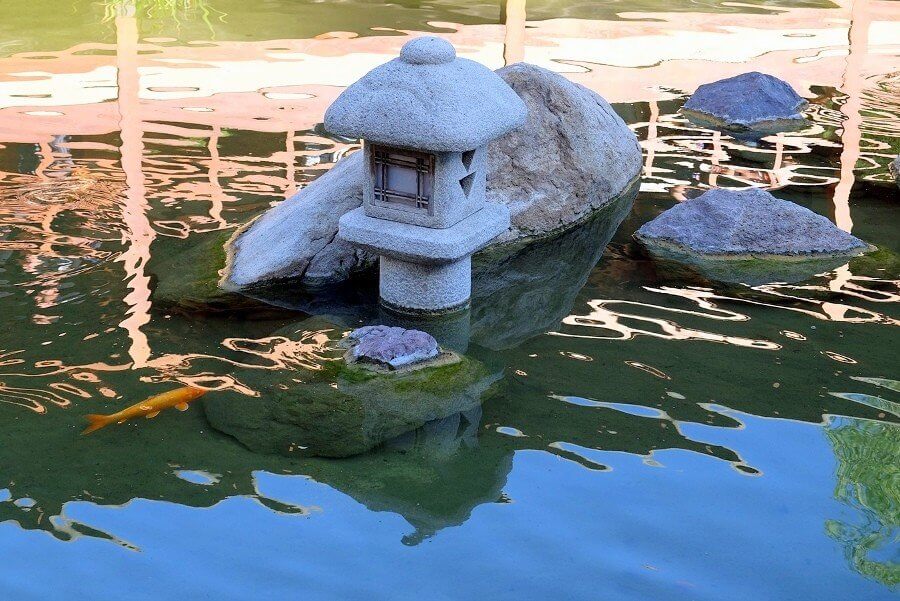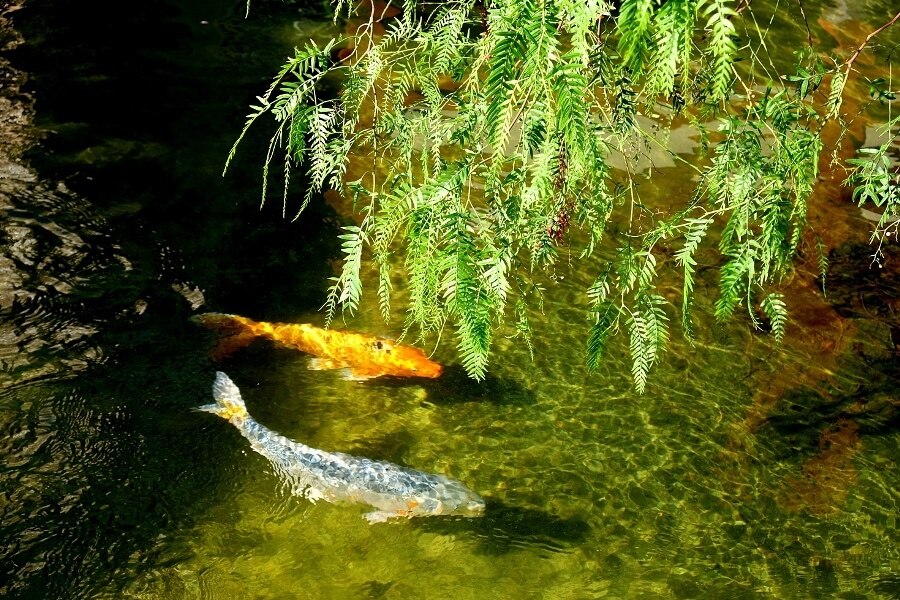 So look for the subtle but also grand oriental Archways crafted in Japanese wood near the Grimaldi Centre or at the Western reach of Larvotto. Visiting The Japanese Garden is a delightful interlude and peaceful contrast to your otherwise busy and exciting stay in the city of glitz. And for some it can be a transforming experience. Credit it to the purity and mystery of zen.