Among the delights of city-life are the amazing sites to visit like the Louvre in Paris, the Natural History Museum in London, the Getty Museum in Los Angeles. Equally Monaco and Monte Carlo pack within the Principality some of the world's most impressive collections. Have you ever wondered how these cultural wonders got started and which larger than life characters created the unstoppable waves from which these icons emerged? HelloMonaco will take you on a journey of discovery where you feel you are in the shoes of the passionate adventurers and Princes who had as much culture in their veins as independence of spirit. Starting with Prince Albert I's historic voyages that led to the Oceanographic Institute – and his scientific curiosity which gave birth to Museum of Prehistoric Anthropology.
Oceanographic Museum of Monaco
Prince Albert I was first and foremost a marine scientist. He led 28 scientific campaigns, dedicating a large part of his life to studying the oceans. This visionary Prince first explored the Mediterranean, visited the Azores, then embarked on an Arctic adventure to Spitsbergen. The result of a little boy's fascination with the sea is one of the world's and Monaco's most iconic museums dedicated to defending marine environments globally and sustaining them for future generations.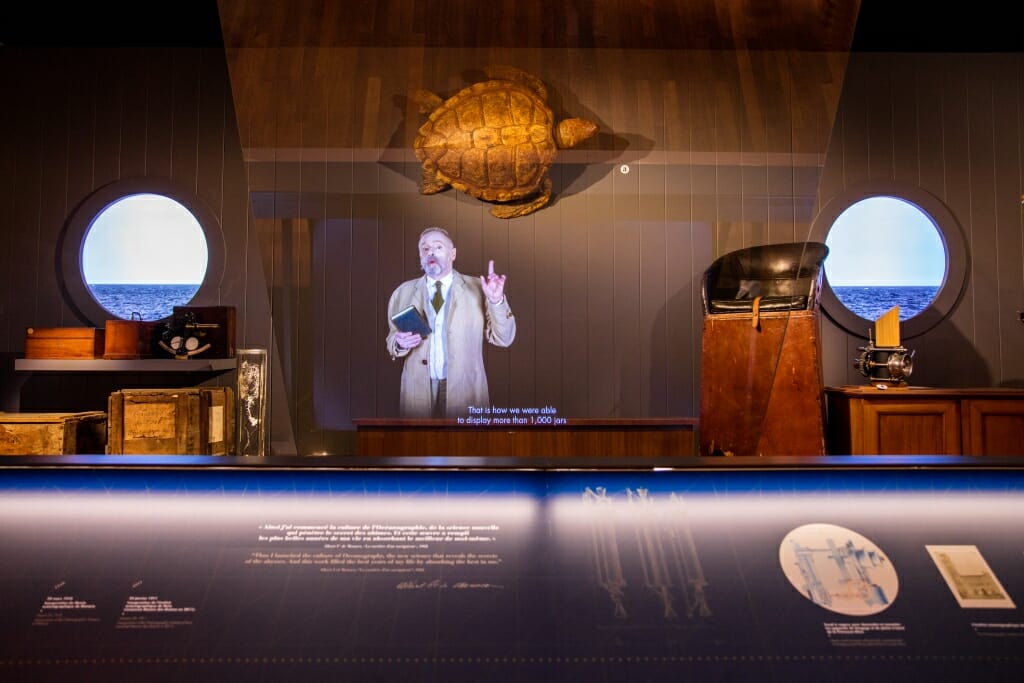 The absolutely incredible Baroque style Oceanographic Monaco museum is situated on a cliff right in front of the Mediterranean Sea which provides it an absolutely stunning view over the azure blue waters. It houses a collection of sea fauna species which are unique to the world. In its enormous tanks and lagoons, in its marine ecosystems and especially in its coral reefs live species like starfish, seahorses, turtles, jellyfish, sharks, rays, lobsters, rays, sea cucumbers, and much more.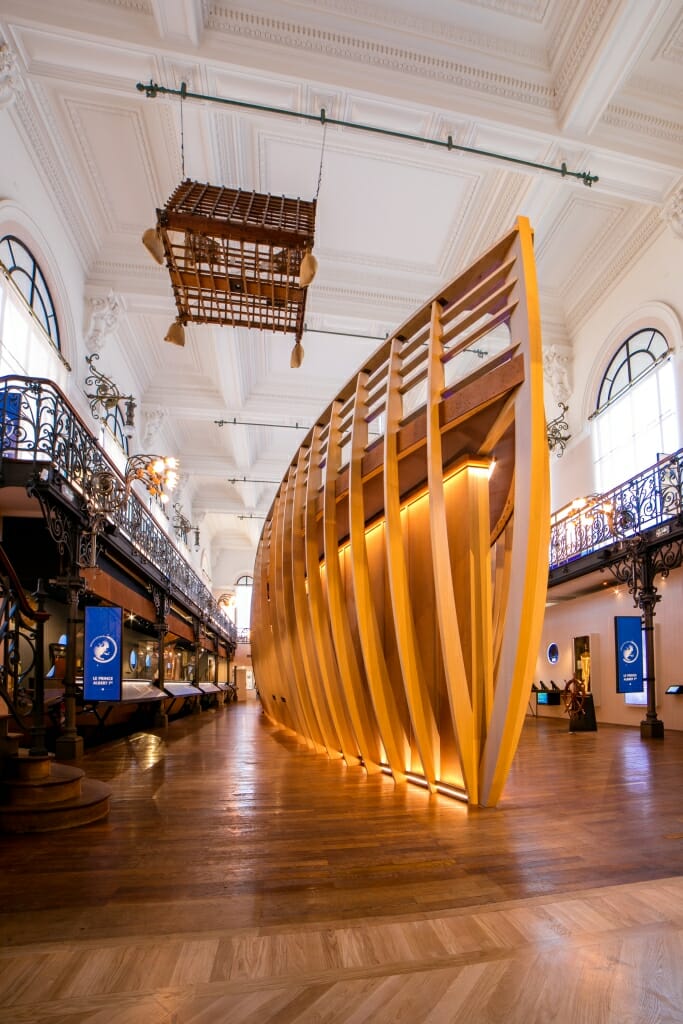 What's also impressive is that whereas the Museum Aquarium is one of the most legendary in the world, it has a futuristic, state of the art outlook where families play high-tech interactive games, make scientific journeys and dive to the ocean floor in virtual reality and speak to "hologram style" princely explorers – an environment where Jules Verne, entertainment, education and high-tech wizardry all comfortably meld to your enjoyment.
Museum of Prehistoric Anthropology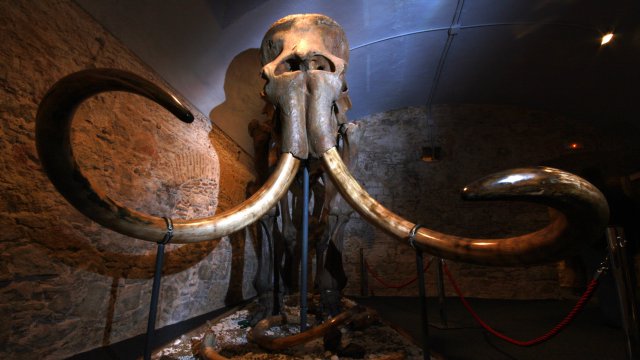 The little boy Prince Albert I settled his gaze not only at the sea but also on the Grimaldi Caves, which when he came of age, he exhorted teams to excavate. The collections enable visitors to trace the major steps in the evolution of humanity through the various glacial and interglacial periods. It teaches us that over a million years ago, the French Riviera was already a favoured habitat for our ancient ancestors. In 1960, the Museum of Prehistoric Anthropology moved from the Rocher to a new building in the middle of the Exotic Garden and fifty years later, in 2014 it had a rather extraordinary visitor. A Siberian mammoth in Monaco! This exceptional woolly mammoth skeleton arrived to stay. Mammuthus primigenius (5 metres long, 3.30 metres high and 2.20 metres wide) mounted on a metallic structure is conserved for scientific purposes and for exhibition. Excavated in Siberia, 1,000 kilometres east of the Lena River, several expeditions (1991 to 2003) were needed to collect its numerous skeletal remains from the permafrost. Archaeological sites in Monaco itself remain active today. Field work in sites like the Observatory Cave, digs and laboratory study continue in collaboration with international teams. Today, the Museum hosts temporary exhibitions such as "On the Trail of the First Artists: Draw Me a Bison" and "Conquering Fire", all the legacy of Prince Albert I's curiosity.
The Prince's Top Car Collection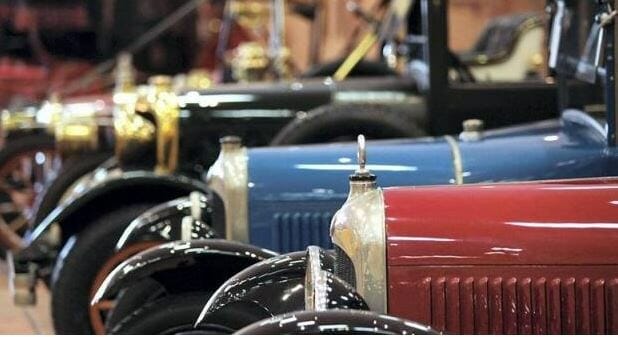 With Prince Rainier III, in addition to his beloved circus, it was indirectly trains, through Monaco's award-winning underground station, and definitely automobiles about which his legacy roars praise. Growing up with the Monaco Grand Prix how could it be otherwise. Lucky for us his garage on the Rock was overflowing with beautiful vintage classics and Grand Prix racing's finest. The Prince's Top Car Collection on Fontvieille Terraces – a 5000 square metre extravaganza – was the solution and the Prince's legacy to us. This incomparable museum had its seeds in the late 1950s when Prince Rainier III, who was passionate about cars, began to collect vintage vehicles and other sporty beautiful cars, statuesque in silhouette, with their majestic bodywork, gleaming bonnets and regal grilles! And in 1993, Prince Rainier III decided to unveil his treasures to the public.
Museum of Stamps and Coins
You won't need one of the Prince's fabulous cars or even a carriage to go to this charming, and reputed to be one of the friendlier spots in Monaco, because it's virtually right next door. It's also small, quick and easy which is nice when you're trying to do a lot in a day. The museum is wonderful with great displays of stamps, stamp related items, coins etc showcasing rare items from the Principality's postal history from 1885 on via a series of themed, chronological exhibitions. A dedicated area displays coins from 1640 on alongside incredible tools such as the astonishing 'lion's head' scale used in Monaco in 1837. Every two years, the Museum hosts the international Monacophil exhibition, which attracts the most prestigious philatelists from around the world, a world class exhibition that also features illustrated books on fascinating topics. The Museum is a first-rate cultural institution, and don't be fooled by its small size, there are serious world class collectors and connoisseurs that gather here also. A neat little shop sells Monegasque stamps and coins as well as other related products such as books, enamels, scarves and so on.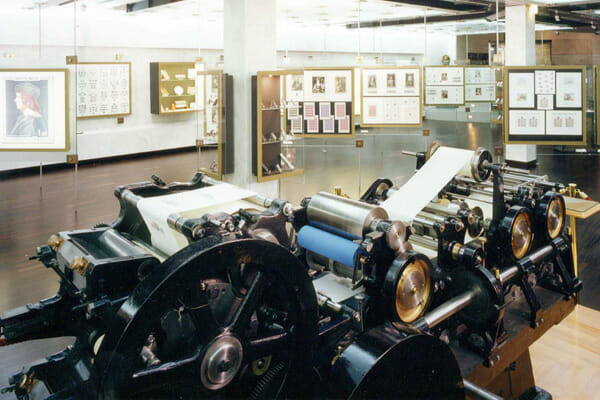 The Naval Museum
Ships as well as automobiles fascinated Prince Rainier who found a passionate champion to help create the Naval Museum of Monaco. And if you too, like Prince Rainier, are a sea-lover, then this is the museum for you, particularly if you adore model ships and paintings. There lies its uniqueness, because the collection includes more than 1,200 scale models inspired by international navies. It showcases every model you can imagine related to sea travel, such as full-scale model Viking longboats, Spanish galleons, and much more.
The naval museum was created as a result of two men's passion. Professor Claude Pallanca dreamed of sailing and because of his great interest for boats and sea travel, he built model ships – an interest which would eventually lead to creating the naval museum in Monaco enriched by the loan of numerous antique models from the magnificent personal collection of H.S.H. Prince Rainier III of Monaco.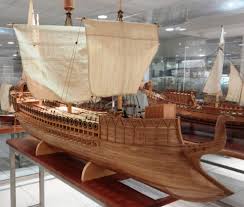 Furthermore, over the last few years Professor Pallanca has added to this unique collection with paintings illustrating ships and aircraft from the Second World War. Among the most remarkable models, you can see a funerary boat found in an Egyptian tomb, classical Roman and Greek vessels, and liners such as the Titanic and the France. Other models on display include training ships such as the Amerigo Vespucci and the Belem, not to mention numerous submarines and warships, from the Jeanne d'Arc to the battleship Missouri, via impressive aircraft carriers like the Nimitz, which is more than five metres long.
The New National Museum of Monaco (NMNM)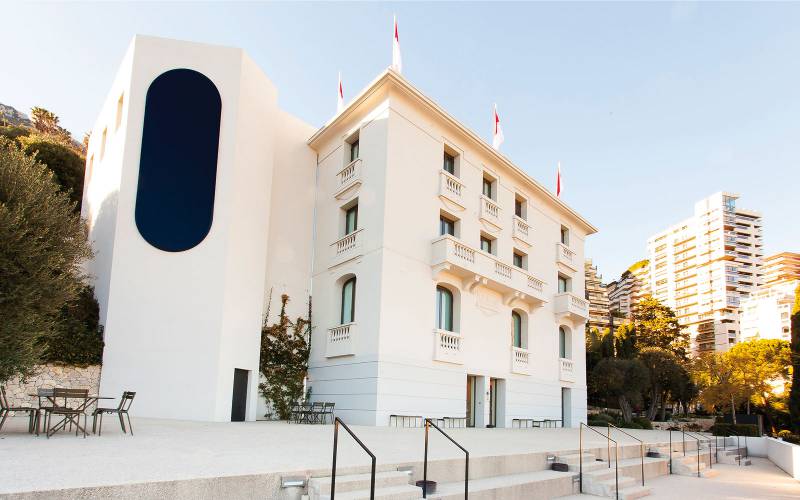 Prince Honore II in the early 1600s had the Grimaldi "art gene" in his veins. He was a Prince of culture and made Monaco a haven for poets, artists and musicians. Monaco's Princely Palace gained a reputation across the civilized world as a centre of great culture and learning. The art collection of Prince Honore was one of the most respected in Europe. Fast forward almost four hundred years and the tradition continues with the New National Museum of Monaco which is a contemporary art museum rather uniquely situated in two places: Villa Sauber and the Villa Paloma. Villa Sauber is one of the last Belle Epoque villas in Monaco which makes visiting even more special. The building is absolutely stunning and belonged to the Le Blanc family which played a big role in the development of the Société des Bains de Mer and the Casino de Monte Carlo. The second site, Villa Paloma, remains one of the most splendid aristocratic residences in the Principality with a century-old pedigree – not to mention the beautiful view over the town. Its well-kept garden has sculptures and arm chairs that allow you to enjoy the magnificent landscape. It is the important art from both Monaco and the international art scene showcased in both the permanent collections and changing exhibitions that are worth the visit – like the Tom Wesselman iconic Great American Nude and 25 of his other works – typically on show for several months.
The Sculpture Path
And it doesn't stop there. Art is very present in the Principality also in the open air! On the initiative of the Sovereign Prince, the parks and streets of the Principality has been enriched for several years with works by internationally famous artists. Sculpture occupies a privileged place in this collection and is placed throughout the town and gardens so that the public can admire this heritage. Besides the placing of these sculptures throughout the whole town, a pedestrian walk has been created in the Fontvieille district where the majority of these monumental works have been brought together so that this unique collection can be discovered on foot. Like a splendid inviting botanical maze the "Sculpture Trail" illustrates the extent to which nature inspires art. Adorning the parks and gardens you will discover major works including "The Fist" by César "Adam & Eve" by Colombian painter/sculptor Fernando Botero, and many others including Emma Sigaldi, and Lalanne. For wonderful descriptions to aid you along your walk among the sculptures go to: www.hellomonaco.com and search under Sculpture Path.
Useful Contact Information to plan your visit:
(Always check official websites for Current Prices and Opening Times)
Oceanographic Museum
Open every day – except for the weekend of the Formula 1 Grand Prix and on the 25th December.
Opening hours:
• January | February | March 10 am to 6 pm
• April | May | June 10 am to 7 pm
• July | August 9:30 am to 8 pm
• September 10 am to 7 pm
• October | November | December 10 am to 6 pm
Address: Avenue Saint Martin, Monaco
Tel: +377 93 153 600
Admission:
Adults (19 and over): €11 (low season), €14 (standard season), €16 (peak season)
Young people (aged 13–18 inclusive): €7 (low season), €10 (standard season), €12 (peak season)
Students (with valid card): €7 (low season), €10 (standard season), €12 (peak season)
Children (aged 4–12 inclusive): €5 (low season), €7 (standard season), €8 (peak season)
People with disabilities: €7
Low season: 7 January to 9 February, 12–30 March, 5 November to 21 December.
Standard season: 1–6 January, 10 February to 11 March, 31 March to 30 June, 1 September to 4 November, 22–31 December.
High season: 1 July to 31 August
Restaurant:
There is a restaurant on the roof terrace of the Oceanographic Museum. Enjoy a break and something to eat 85 metres above the Mediterranean
Web: www.oceano.org
Email: musee@oceano.org
Museum of Prehistoric Anthropology
Opening times
• January: 9 am to 5 pm
• February to April: 9 am to 6 pm
• May to September: 9 am to 7 pm
• October: 9 am to 6 pm
• November to December: 9 am to 5 pm
• Closed on 19 November (National Holiday) and 25 December.
Admission (per person):
• Tickets are valid for entry to the Exotic Garden, the Observatory Cave and the Museum of Prehistoric Anthropology.
• Workshops for children are available on request.
• Email: erossoni-notter@gouv.mc
• Web: www.map-mc.org
• Adults: €7.20
• Children (aged 6–18): €3.80
• Students (with a card, max 30 years old): €3.80
• Seniors (over 65): €5.50
• Special rates for groups and schools are available on request and subject to booking
Prince's Top Cars Collection
• Website: http://www.mtcc.mc
• Opening hours: Open 7 days a week, from 10 AM to 6 PM (closed 25th of December).
• Address: Les Terrasses de Fontvieille MC 98000 MONACO
• Phone: +377 92 05 28 56
• Fax: +377 92 05 96 09
• Email: mtcc@mtcc.mc
Admission Cost
• Adults: 6.50 euros
• Children (6-16 years old): 3 euros
• All price details are available on the website: http://www.mtcc.mc/fr/billeterie
Museum of Stamps and Coins
Open daily from 9.30 am to 5 pm (6 pm in July and August). It sells currently available stamps and coins issued by the Principality.
Address: 11 terrasses de Fontvieille,98000 Monaco
Phone:+377 98 98 41 50
Email: mtm@gouv.mc
Web: www.mtm-monaco.mc
Admission (per person)
• Adults: €3
• Children aged 12–18, pensioners and students: €1.50
Monaco Naval Museum
Open Daily from 10 am To 6 pm, except 1st of January and 25th of December.
Admission fees:
• Adults: €4
• Groups (10+ people): €2.50/person
• Children: €2.50
• Groups (10+ people): €1.50/person
Address: Terrasses de Fontvieille, Niveau 2, Avenue Albert II, Monaco
Phone: +377 92 052 848
New National Museum of Monaco
• Open daily from 10 am to 6 pm during exhibitions
• Closed on 1 January, 1 May, the four days of the Grand Prix, 19 November, and 25 December
Admission:
• A full price ticket gains you entry to both buildings.
• Adults: NMNM ticket (Villa Paloma + Villa Sauber) – €6
• Group ticket: €4 (min. 15 people)
• Entrance is free on Sundays
• Free for under 26s, school and children's groups, Monegasque nationals, ICOM and CIMAM members, job seekers (with identification), people with disabilities
Villa Sauber is located at 17 avenue Princesse Grace (Monaco) Tel: 377.98.98.91.26
Villa Paloma is located at 56, boulevard du Jardin Exotique (Monaco) Tel +377.98.98.48.60
Web: www.nmnm.mc