Museums & Parks
The cars collection of H.S.H. The Prince of Monaco: a long-lasting heritage from the Grimaldi family to future generations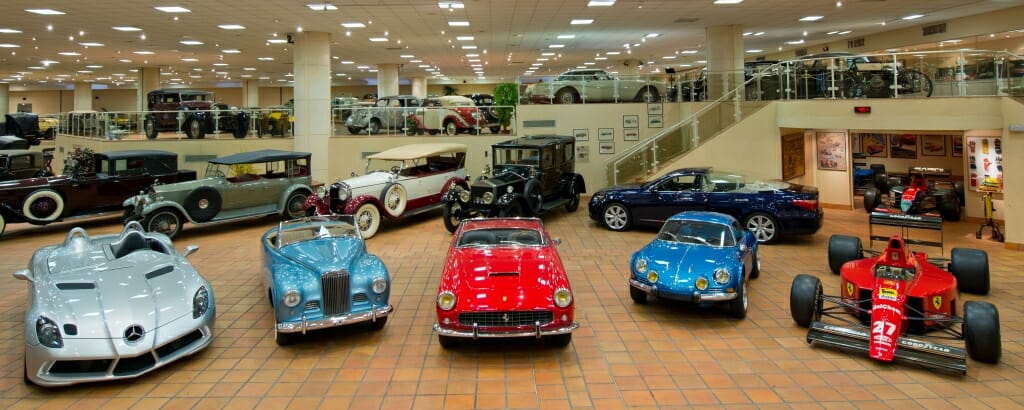 «Winning the Monaco Grand Prix is the highlight of any racing driver's career and for me a childhood dream», these are the passionate words uttered by Nico Rosberg, German F1 world champion (2016), not so long ago.

The Principality of Monaco has always been linked to the world of cars, taking every opportunity to celebrate the best four-wheel vehicles on the planet. The Historic Grand Prix and the F1 Grand Prix, together with elegant contests and special events have been marking the glamorous Monegasque lifestyle throughout the whole year, attracting the most prestigious car companies, Formula 1 pilots and many VIPs. An everlasting success story was exemplified in 2018 by Daniel Ricciardo's recent victory (Red Bull team) over Sebastian Vettel (Ferrari team) and Lewis Hamilton (Mercedes team) after a breath-taking 2018 Grand Prix race which warmed the hearts all over the world.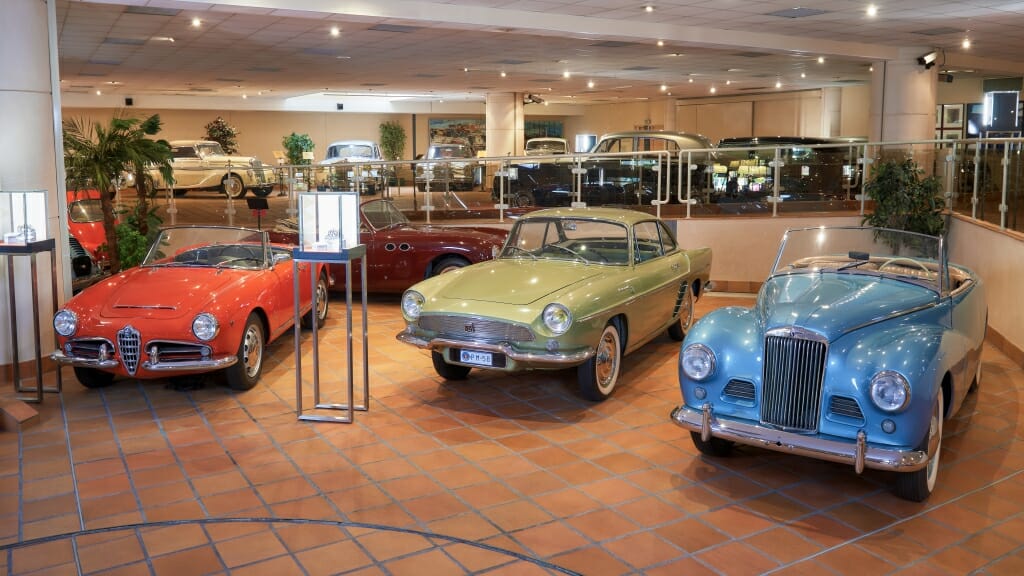 In this context, the modern district of Fontvieille hosts a unique exhibition space, increasingly visited and entirely devoted to the automotive, Rally and F1 sector. This represents a milestone, an important step in preserving our heritage: the cars collection of H.S.H. The Prince of Monaco. This is the just result of the fondness for vehicles of the Grimaldi family, and in particular of H.S.H. Prince Rainier III who had been collecting historic car models since the 1950s. Originally stored in the Palais Princier and in a few additional princely residencies, twenty-five years ago H.S.H. Prince Rainier III decided to show the public his private collection of vehicles of every age. They are mainly derived from his exquisite personal choice.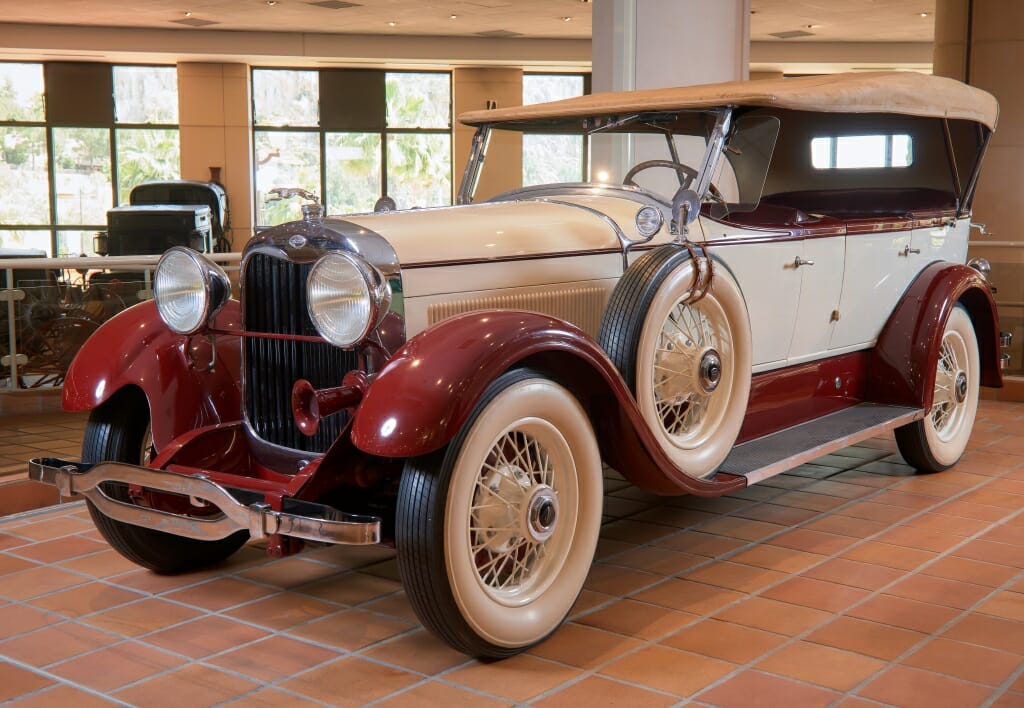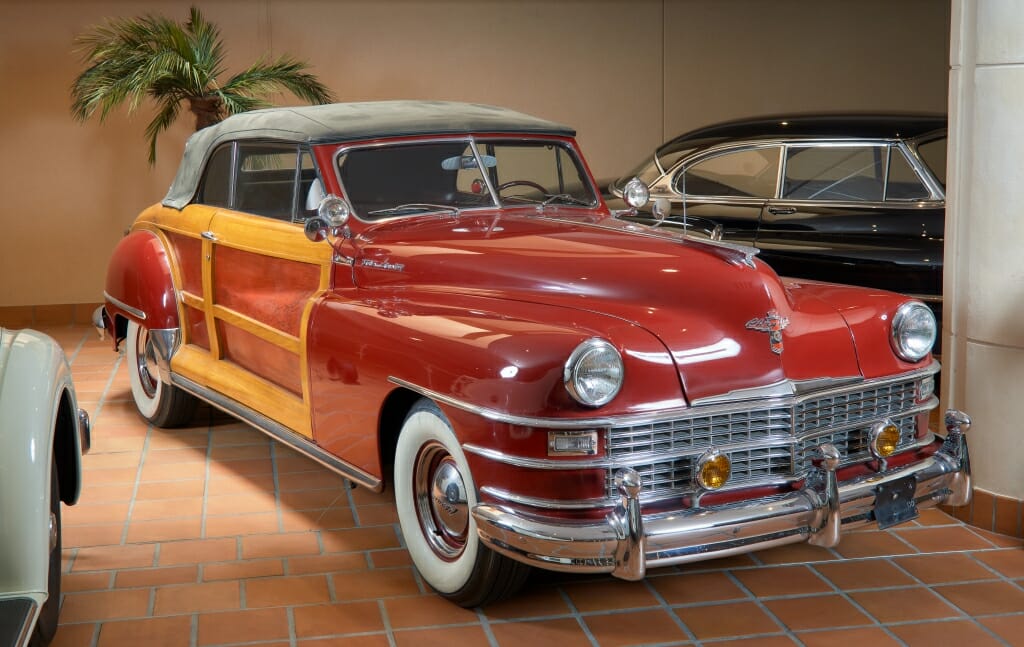 But what does this exclusive showroom really mean both for Monegasque citizens and tourists?
We had the chance to interview Mr Philippe Renzini, director of the cars collection of H.S.H. The Prince of Monaco who gave HelloMonaco some stimulating feedback.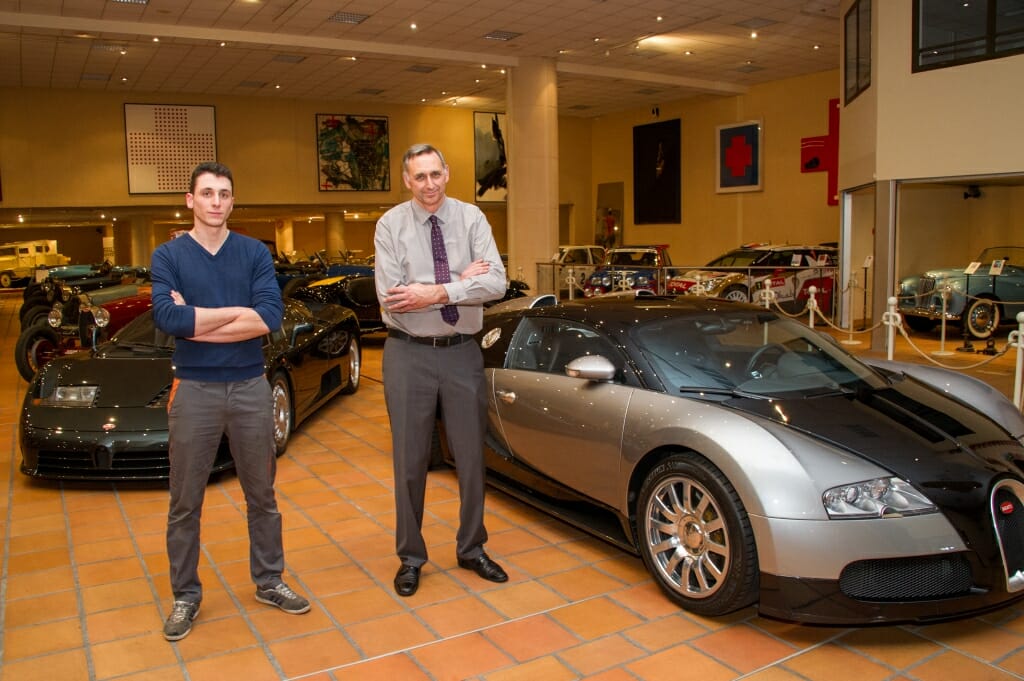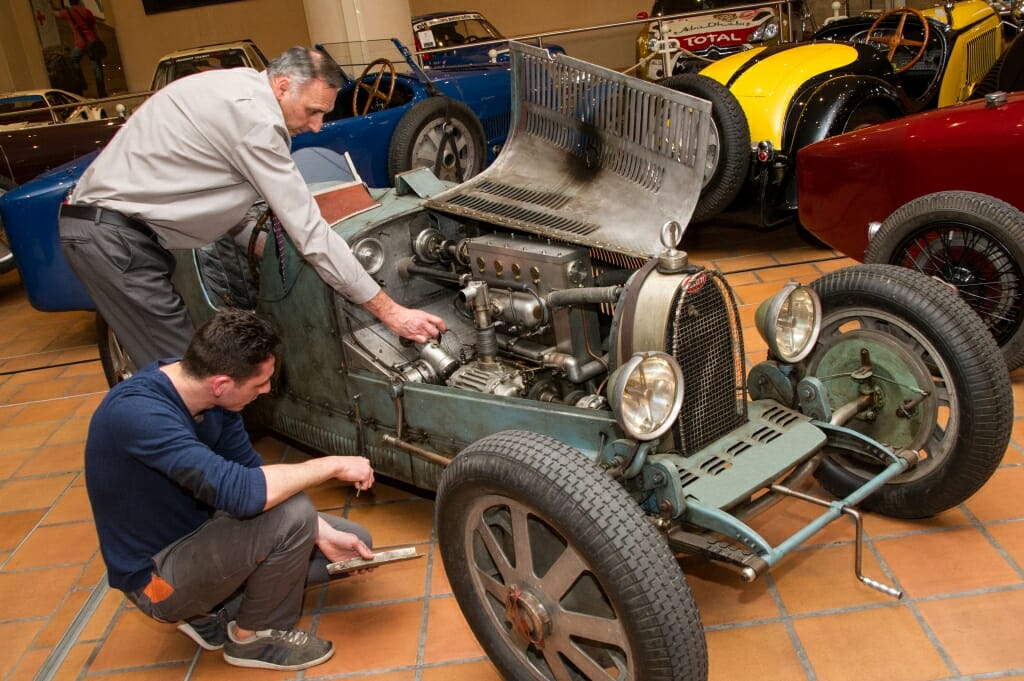 HelloMonaco: Mr Renzini, what inspired founding this collection?
Ph.R.: It reflects the gracious will of the founder, H.S.H. Prince Rainier III. This space was not conceived as a classical museum but as a selection of a hundred exclusive and luxury cars which had drawn the Prince's attention. Each one is linked to a specific journey or a special occasion in his Highness' life. Something very special! Some models, moreover, have always belonged to the Grimaldi family and have been preserved right until the present time. A family tradition continued by his Highness' successor H.S.H. Prince Albert II who has added a couple of dozen significant models since he took over the throne, showing his own devotion to this constantly evolving exhibition.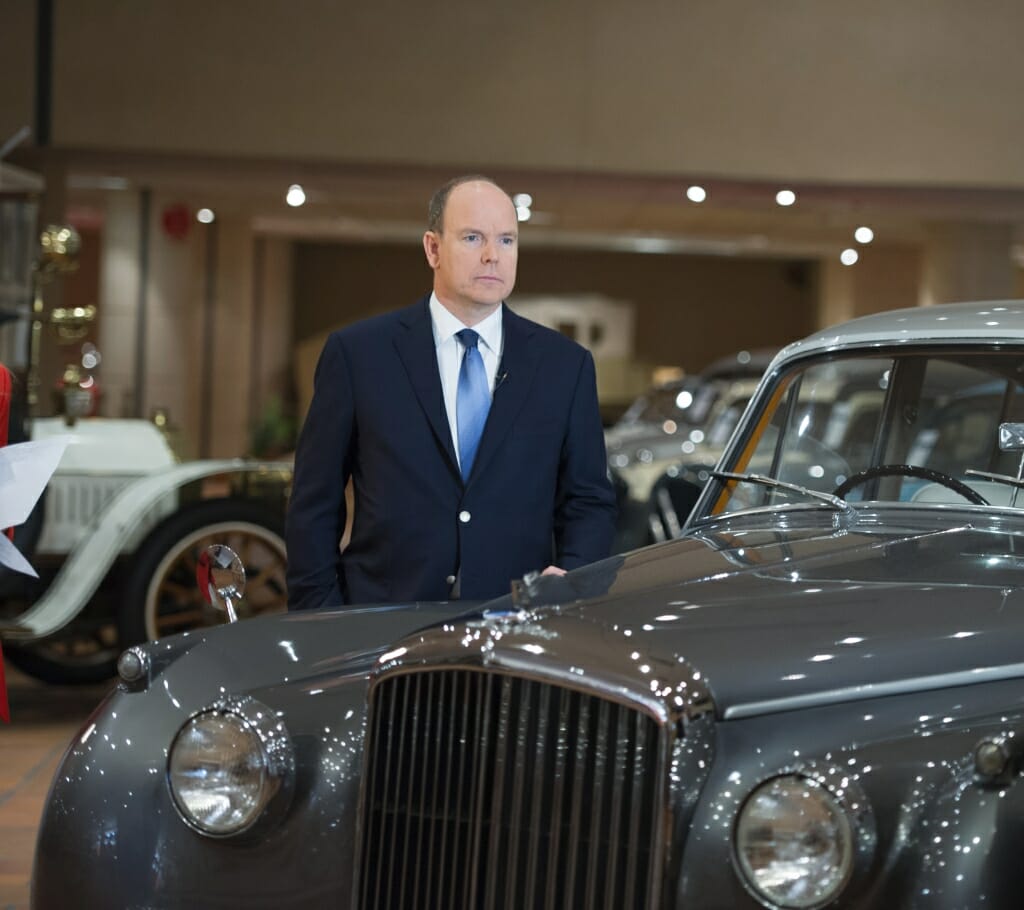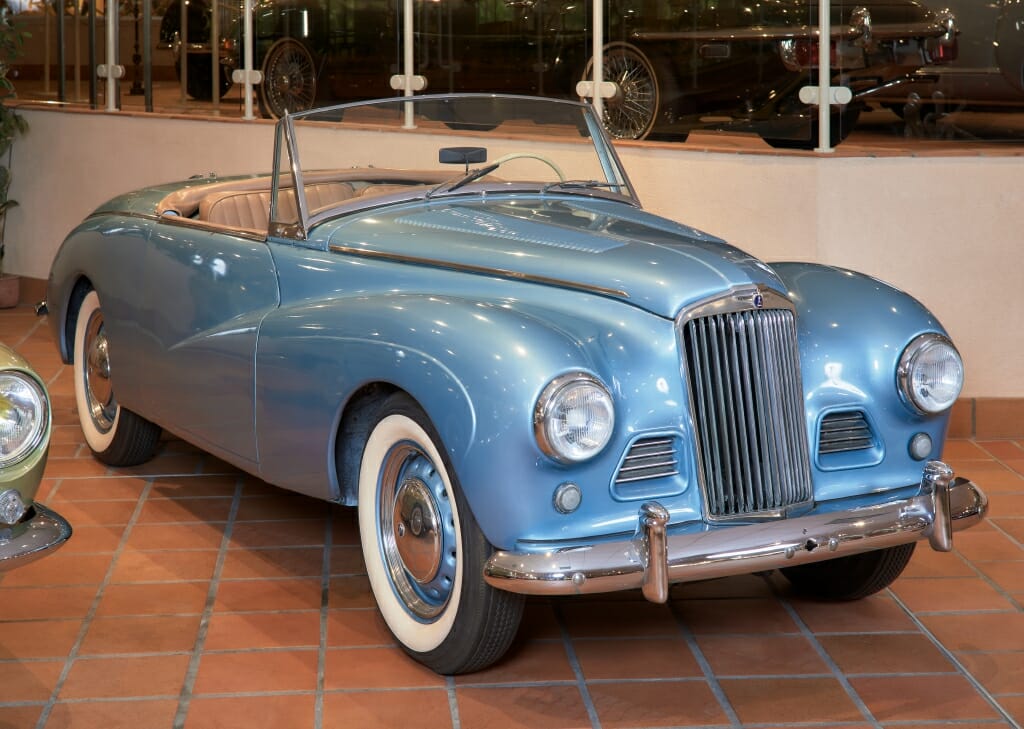 HM: How does it feel to manage this top-level collection?
Ph.R.: When someone asks me what my job is, I am most comfortable with the definition «curator» of historic vehicles and cars. This is my responsibility and passion; also having a professional background as a mechanic. I strongly believe that preserving models in the way they originally looked like is fundamental. In fact, particular care has to be taken in restoring any flaws in order to prevent diluting the «vintage» charm of a car, since its emotional and symbolic value is what matters most. Indeed, the most valuable four-wheel automobiles on display are not necessarily the most expensive ones. Maybe, in the near future, the world of cars will not exist anymore; therefore this showroom can represent a piece history for the next generations of humankind.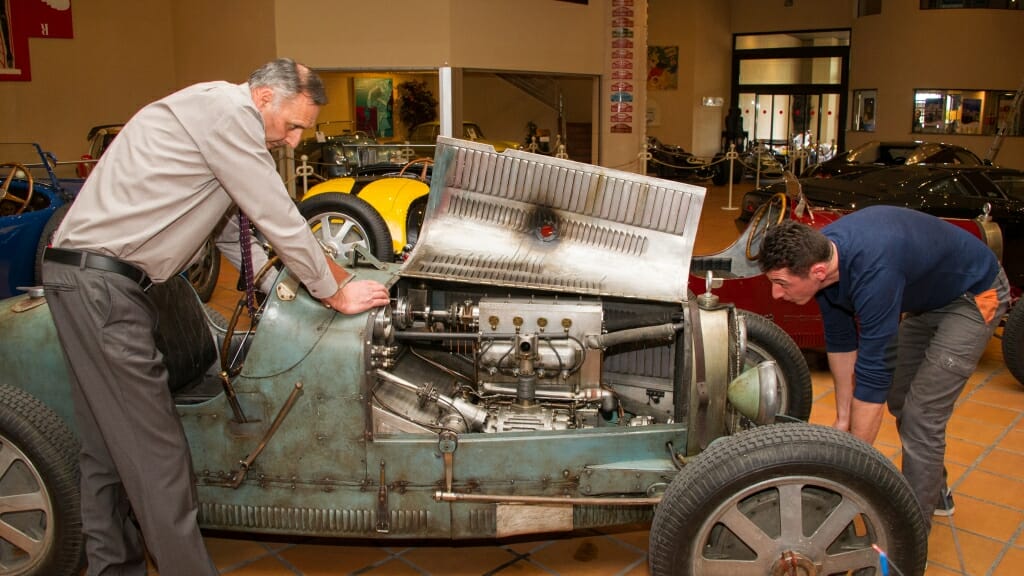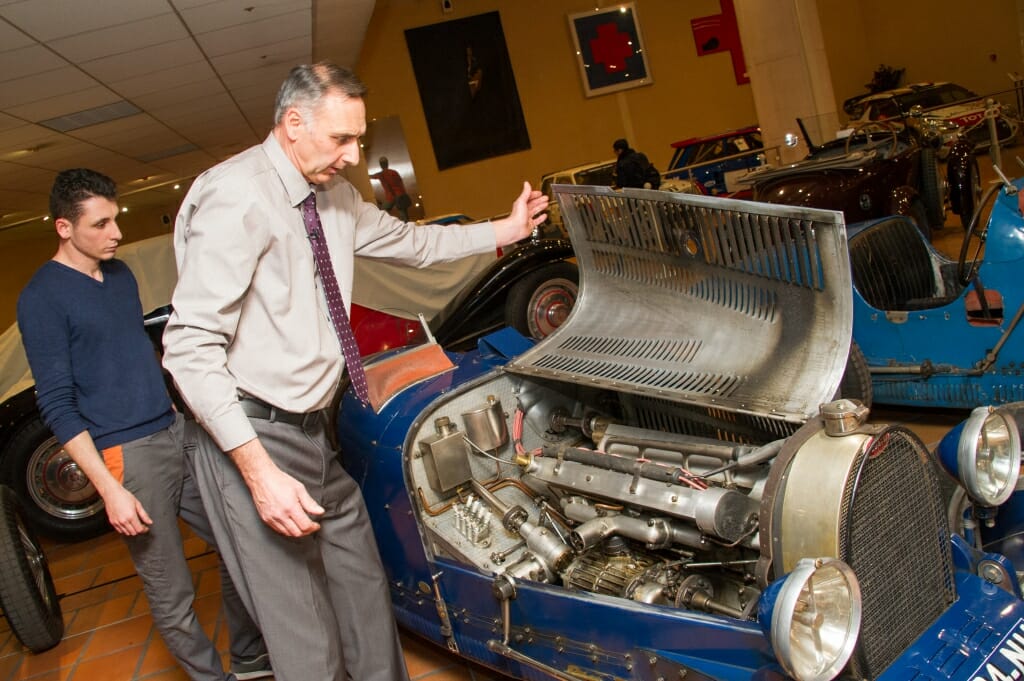 HM: Can you describe something about the most meaningful models kept in these areas?
Ph.R.: Of course, I can. There is a great deal that could be said. I will focus on some of them which are particularly noteworthy. Starting from the origins of luxury transport in vehicles, the Dormeuse Coupé de Poste used by Prince Charles III, dating before 1889, and some other official models used until the early 1900s, are extraordinary specimens of luxury horse-drawn carriages. They keep the original shape, mechanical structure and interior design conceived to guarantee a pleasant journey and also thanks to a clever brake system. They are an important testimony to historic custom design and technology which is really appreciated by amateurs and experts.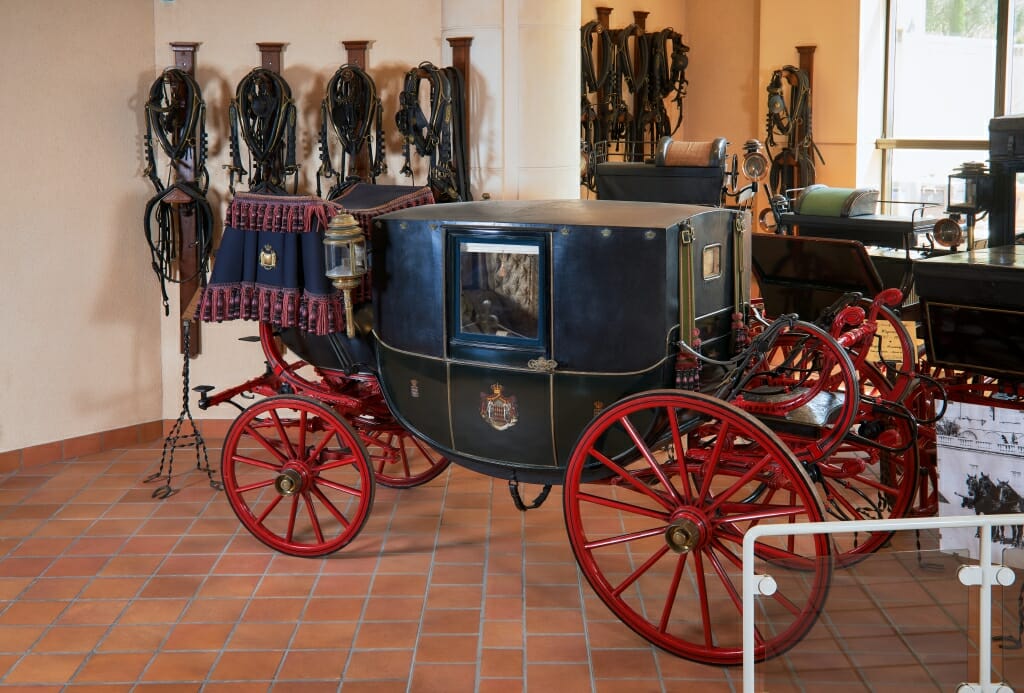 The British Napier T78 1914 is a rare masterpiece of mechanical engineering and aesthetics which anticipated reaching a target speed of 110 km per hour. A powerful cylinder engine that could be started even electrically (other than by a traditional lever), a lighting system supplied with electricity, luxury and comfortable shamrock-green velvet seats and extra devices and a custom-tailored carriage make this car something revolutionary. A great investment for H.S.H. Prince Rainier III who fell in love with this car while taking part in an auction.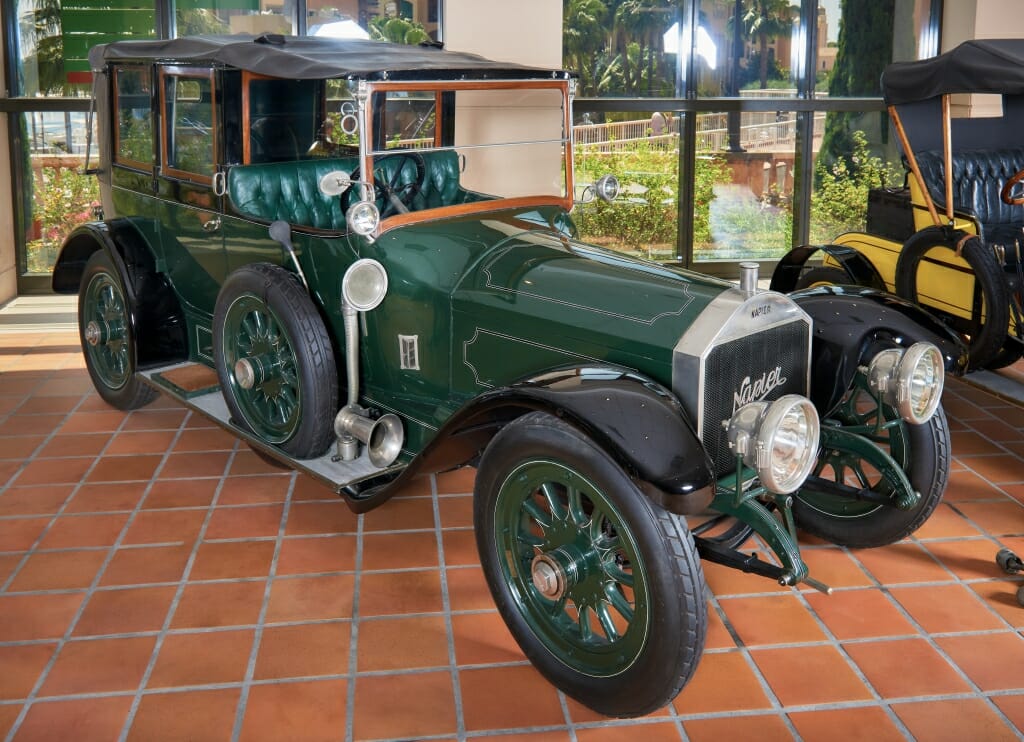 The Helica Leyat 1921, by the French manufacturer Marcel Leyat, catches one's attention for its fancy shape. Directly inspired by a biplane aerodynamic fuselage, this fast car surmounted by a huge rear back helix failed to take root in the market due to its unsatisfactory performance and propensity for reckless driving.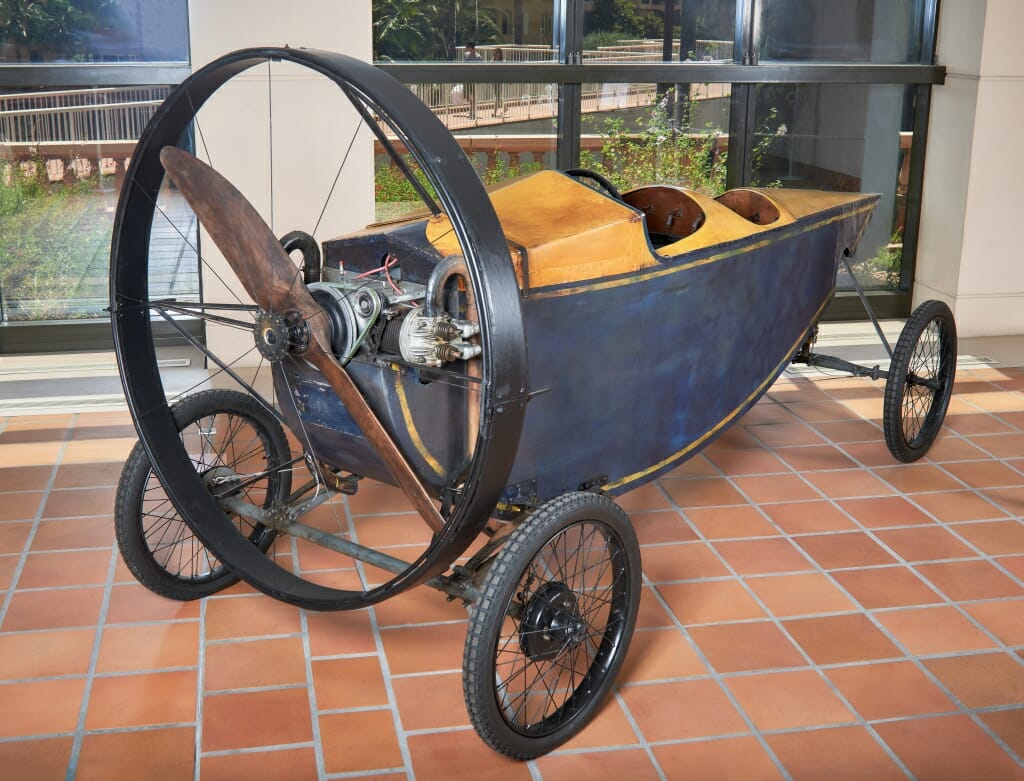 Plunging ourselves into the Crazy Twenties, the renowned Great Gatsby times, the 1928–1930 Ford Types A and L and some emblematic Rolls Royce models show how fast the engine technology evolved at the beginning of the last century. An evolution which gave rise to the subject of a special showroom at the Monaco Casino, in June.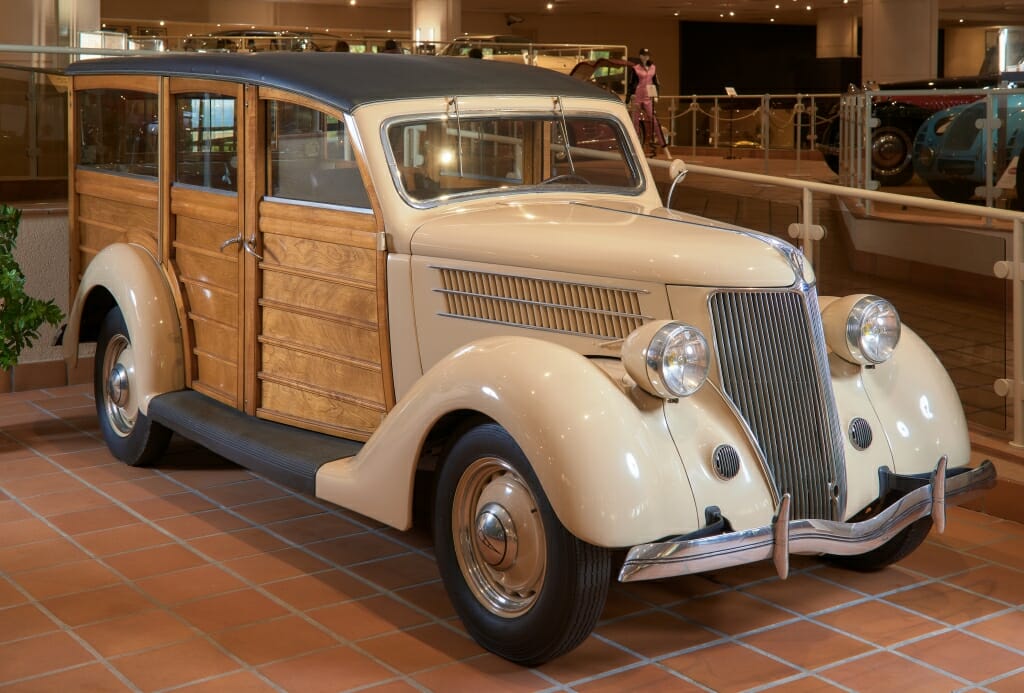 The Ford Break de chasse 1937 belonged to Prince Louis II (great grandfather of Prince Albert II) who used it mainly for going hunting. The lateral sides of the car, which are made in wood, are pretty impressive considering that this material has been little used in car manufacturing due to high maintenance costs, and despite its lightness and resistance.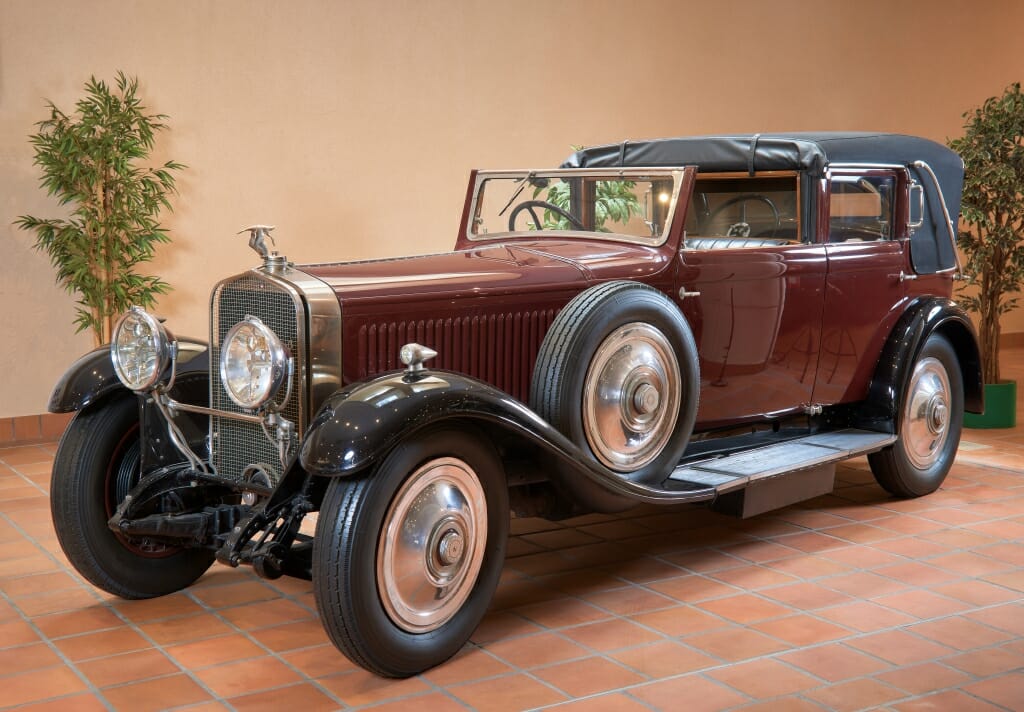 A priceless model is the unique Hispano Suiza H6B 1928, designed by a Swiss engineer and financed by some Spanish investors.
The raspberry-pink Mercedes Benz 300 SL 1956 is one of the eighteen models produced by the German Car Company mainly addressed toward American women who would like to feel «cool» showing off a futuristic butterfly car-door design.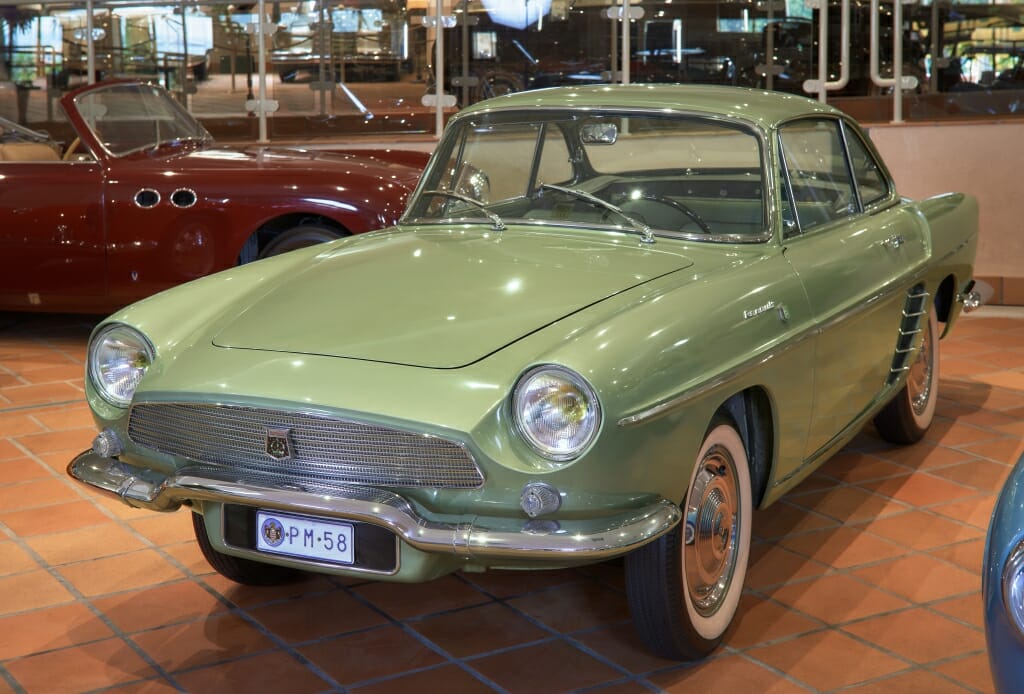 The beloved green-Borneo Renauld Floride 1959, special gift to Princess Grace, among Prince Albert II's favourite, is in perfect working order and it encompasses all the special memories of a First Lady whose name is forever linked to the Principality. Just like the British Sunbeam Alpine 1954 (recently bought by Prince Albert II), a perfect copy of the one used in the movie «To Catch the Thief» by Alfred Hitchcock, starring Grace Kelly, set between Nice and Monaco.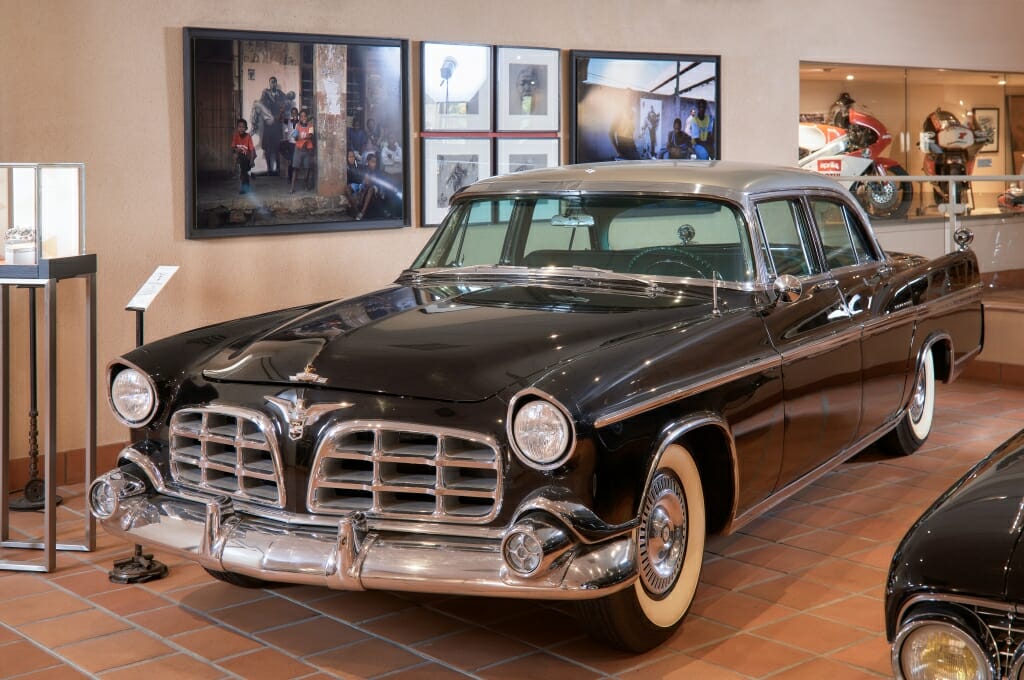 A symbol of what would have been considered the Monegasque «fairy tale» which started the very moment Grace, just off the yacht, was accompanied to the Palais Princier on board a brand-new Chrysler Imperial 1956 with automatic transmission, electric windows and seats, air conditioning and radio system and the typical silver-coloured roof, as requested by H.S.H. Prince Rainier III.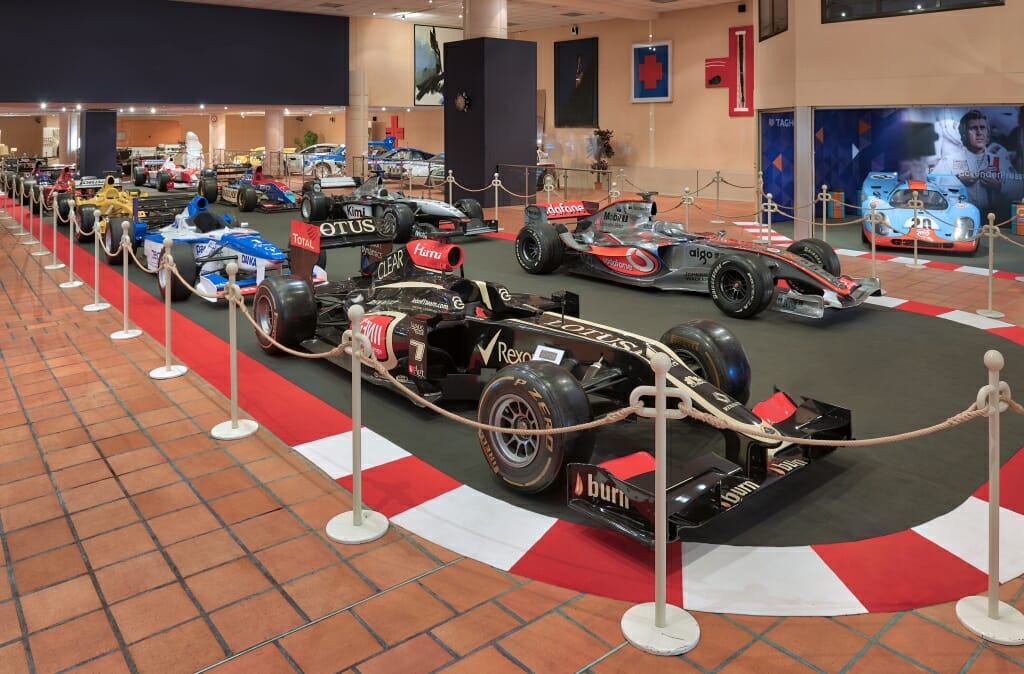 Finally, we cannot forget the remarkable collection of official Formula 1 race cars that competed in Monaco. Starting from the Bugatti Type 35B driven by William Grover-Williams, winner at the first Monaco Grand Prix in 1929, moving to the Renault RE60 (World Champion 1985), designed by Bernard Dudot and Jean-Claude Migeot, the innovative Ferrari 640 Formula One (World Champion 1989) and many others, representing the best technology of the most prestigious car companies like Lamborghini, Lotus, Mercedes and Toyota.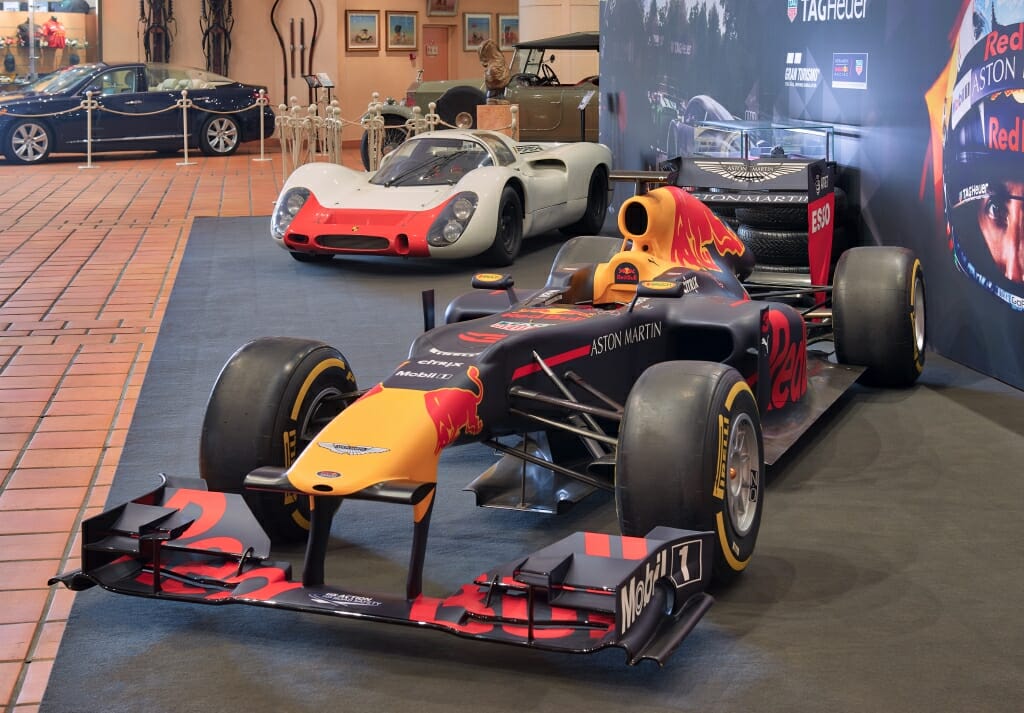 HM: What are you expecting from the new location you are going to move to?
Ph.R.: We will be even more visible. The project, already started, envisages a full reorganization of the space. The new showrooms, designed as a multimedia automotive «walk of fame» will be placed by the sea in Port Hercule, just beside the swimming pool and facing the Automobile Club de Monaco. In other words, just in between the Palais Princier and the Casino. Definitely a real landmark!