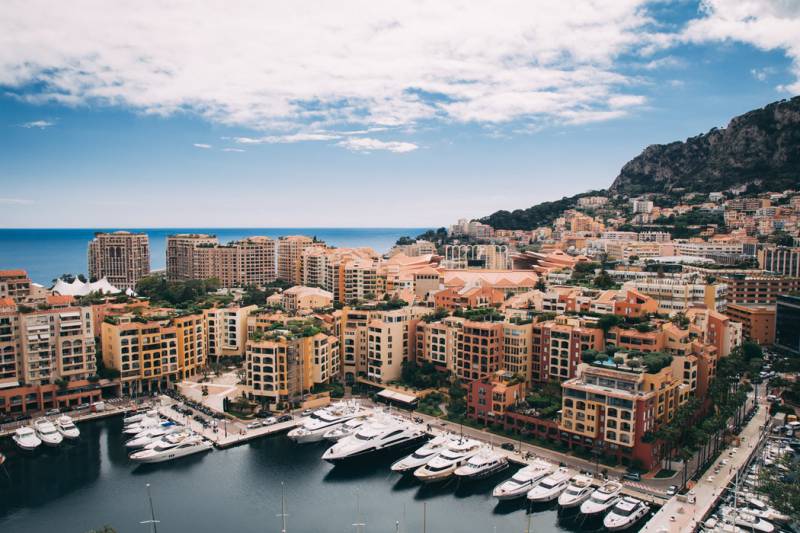 Not sure which restaurant to head to in Monte Carlo when you have out-of-town guests? Don't worry, we've got you covered. Here are six of the best restaurants to take them to:
Café de Paris, Monaco's Classic
Steps from the Casino de Monte-Carlo is the conveniently located Café de Paris, open 24 hours a day, seven days a week with reasonably-priced fare. No matter what time your guests fly into town, this Café is a surefire way to make sure friends and family have a great dining experience in Monte Carlo. With mouth-watering dishes classic to Monaco, head chef Thierry Saez-Manzanares has you covered with his wide-ranging menu from Brunch to desserts.
Le Louis XV Restaurant by Alain Ducasse
Roughly one-third of Monaco residents are now millionaires. Although the odds of becoming a billionaire are slim, that doesn't mean residents (and their guests) can't dine like a billionaire. Spearheaded by the famous Alain Ducasse, Le Louis XV is a decadent fine dining experience at the Hotel of Paris with three Michelin stars. Ducasse invited Chef Franck Cerutti himself, and together they create a harmonious blend of Mediterranean and haute cuisine that melts all their diners. But the food is not the only winning aspect of this Michelin star restaurant: it's famous for its impeccable service, décor, and an astonishing 600,000 bottle list of wines. Dine in for the classic Monaco grandeur with gilded molding and extravagant chandeliers, or take your guests out on the terrace on a summer's day. Although closed Tuesdays and Wednesdays, make sure to plan ahead as it has reservation-only tables at select hours of the day.
Brasserie de Monaco, Happy Hour's Best Choice
For those looking for a perfect romantic date spot, or a night out with friends, Brasserie de Monaco offers a versatile and beautiful place to drink and enjoy classic French fare. Situated on a terrace overlooking the Princess Grace Rose Garden, this view sets the tone for this brasserie that is sure to charm any guest. The cuisine is inspired by French Provencal and Italian recipes, with a slight twinge of Asian influence. It's known for its divine selection of champagnes, making it ideal for celebration of any occasion.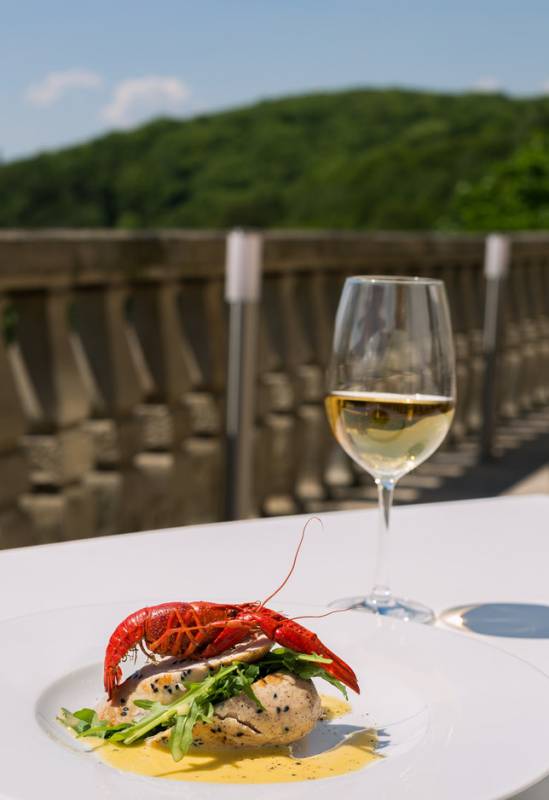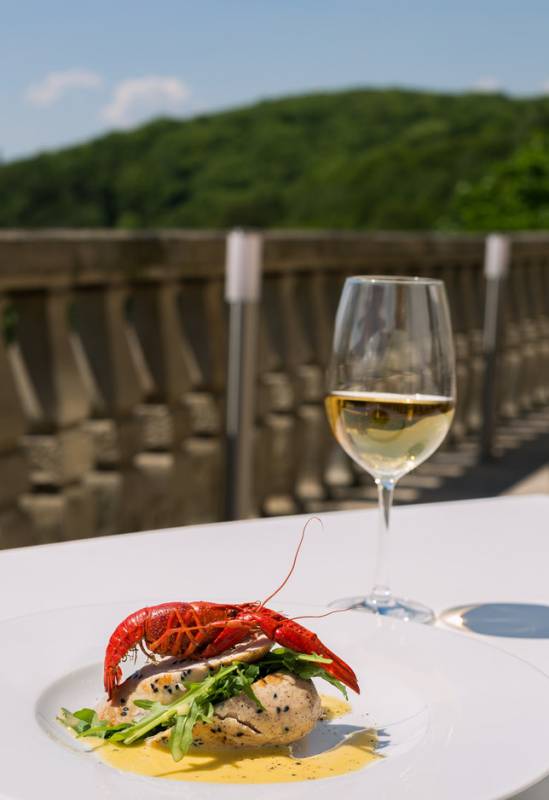 Elsa Restaurant: Monte-Carlo Gem
Fresh, organic seafood meets beach house serenity at Elsa of the Hotel Monte-Carlo. Run by Chef Paolo Sari, Italian powerhouse with a third level organic certification and Michelin star, Elsa offers a one-of-a-kind experience in Monaco with live seafood and unparalleled scenery. The dessert menu is filled with a variety of macarons, Provençal puff pastries, and chilled quenelle. Although not as grand as gold-gilded fine dining experiences in Monte Carlo, this sleek and subdued restaurant is an elegant and discreet restaurant to enjoy a private meal. However, tables are usually reserved a month or two in advance because of the high demand and unique experience that Elsa offers to seafood lovers.
Buddha-Bar: Beach Paradise & Exotic Food
This lounge bar and restaurant has a purely zen atmosphere with its amber lighting, complimentary colors, and Asian decor. As the name suggests, the cuisine is Asian fusion with a delightful synthesis of Chinese, Thai, and Vietnamese flavors. It's a classic Monaco favorite for its sushi, maki, and sashimi, paired with exotic and tasteful cocktails. This restaurant is for the trendy crowd — that is, those who want to dress to impress and enjoy an alluring night on the town in a swanky Monte-Carlo neighborhood. For those in town for one night only, make it a night to remember at Buddha-Bar.
La Marée, Monte Carlo's Best Fish Dishes
For the diehard seafood lover who goes to Monte Carlo to experience top-notch local catch, La Marée is the place to go. At the break of dawn, fishing boats ascend back to shore from a night out at sea. Experts select the best of the batch for the ultimate fresh fish that Monaco has to offer. All of their fish is displayed and selected on their counter, and diners are able to specify exactly how they wish it to be prepared to ensure maximum enjoyment. When night falls, guests are able to enjoy the divine fireworks at the Port of Monaco. The Prince's Palace is steps away, the Port Hercule is enjoyable from a distance, and the food is to die for. What more could you want in Monaco?