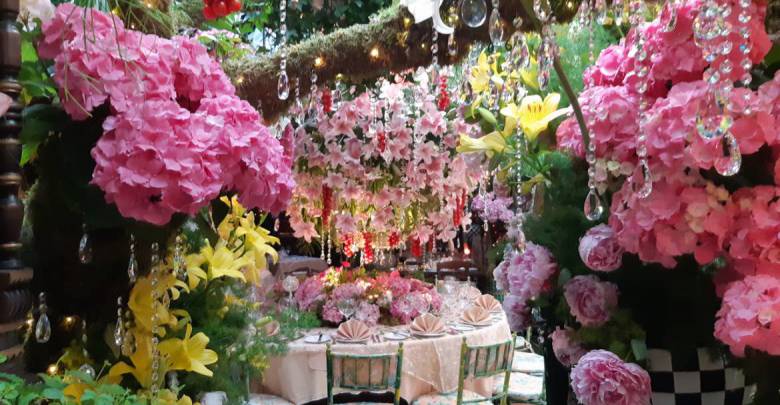 Innovation and refinement at «Le Bistro Gourmand» in Nice
This is a place that deserves at least one Michelin Star! The «Le Bistro Gourmand» is just a stone's throw from the Promenade des Anglais and the old town. It is a winner of «La Cuillère d'Or» (Golden Spoon) gastronomic contest last year and a must-see for all the gourmets in Nice.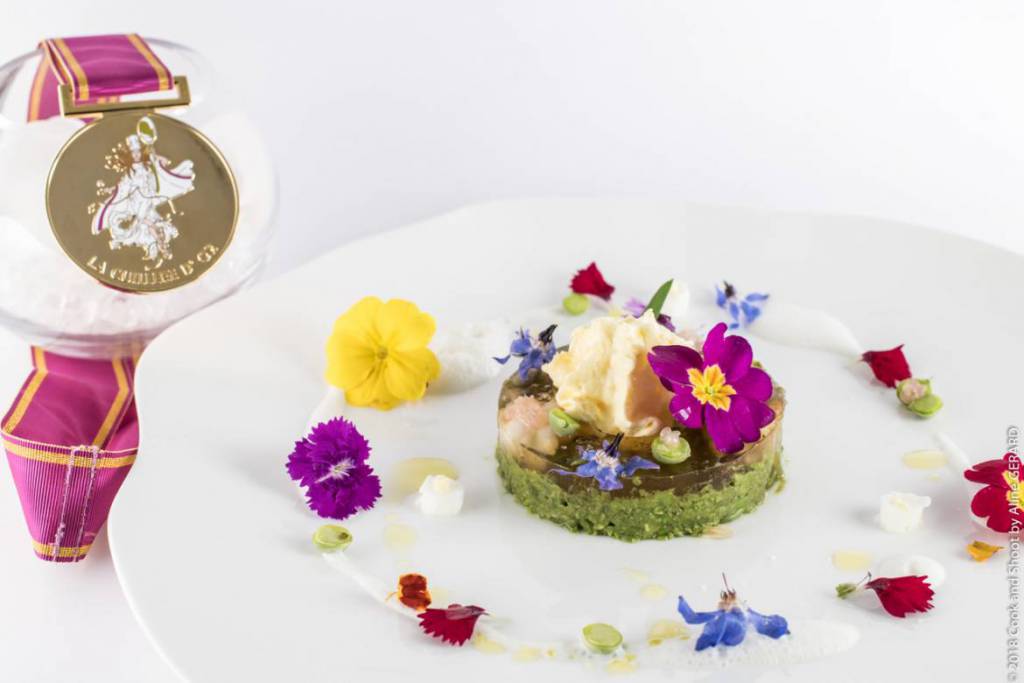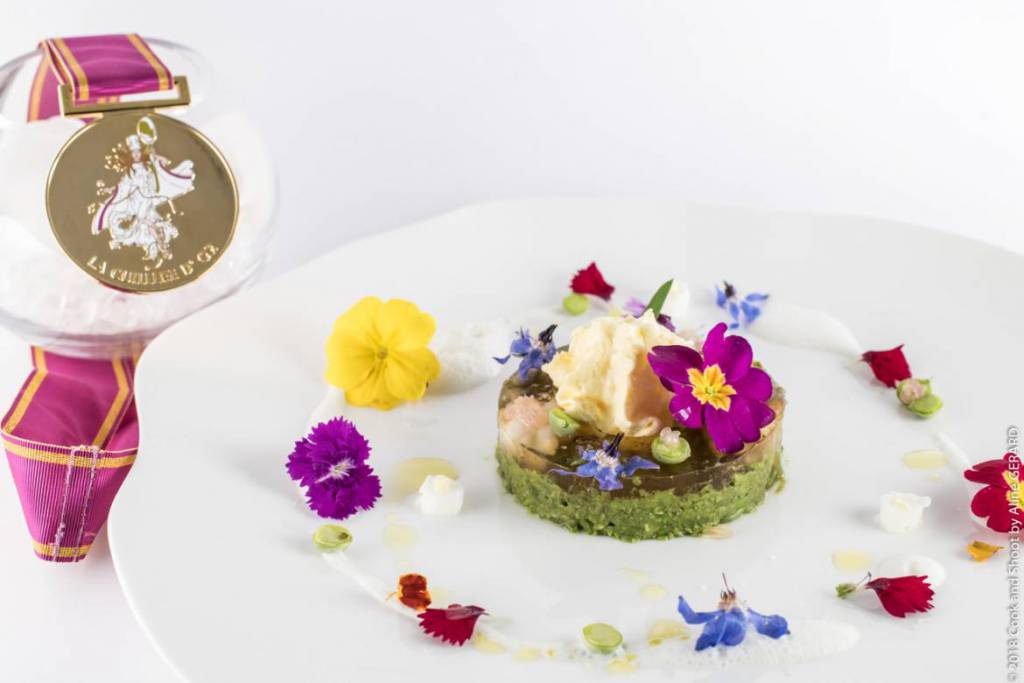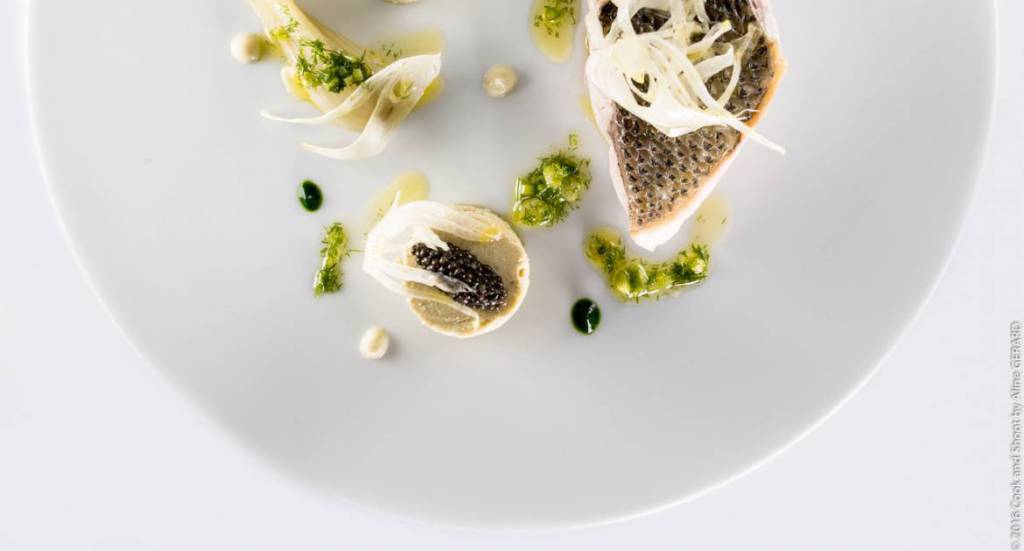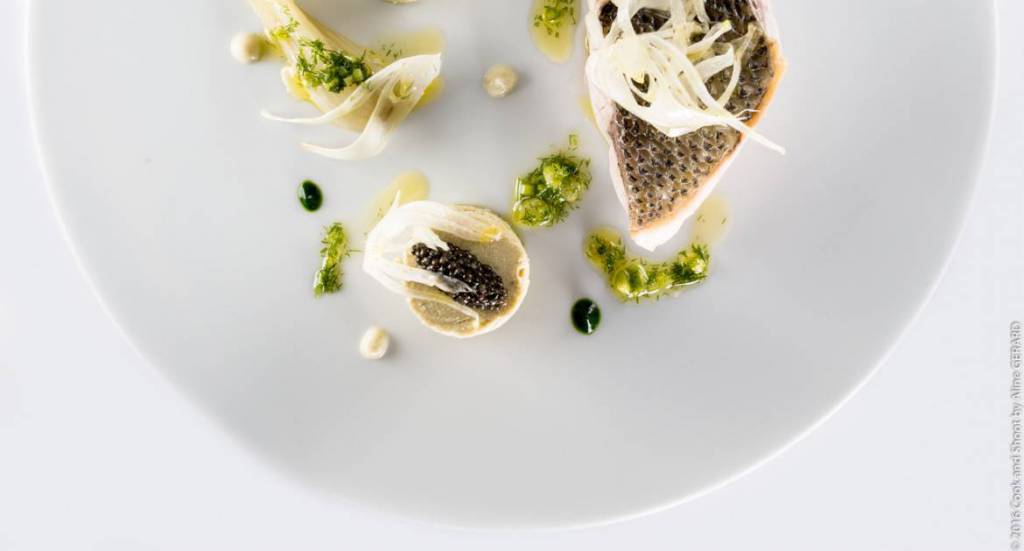 A discreet and luminous setting in sober colours is livened up by some green and brown touches. This smart interior enhances the dishes, artfully composed and generously decorated by wildflowers.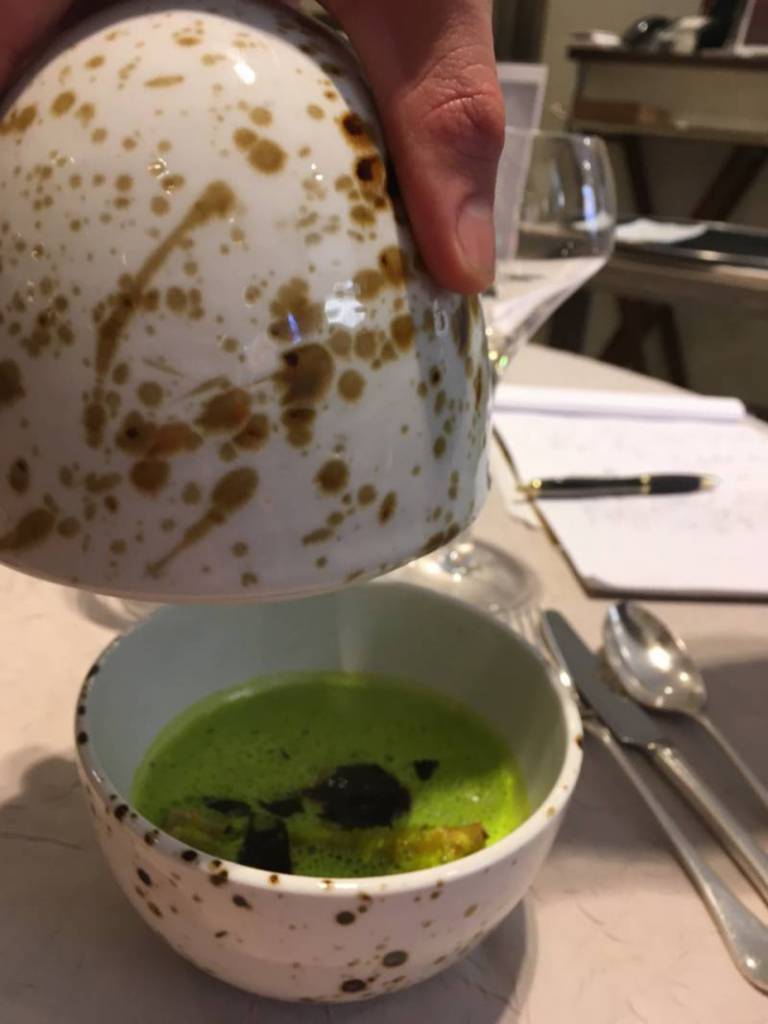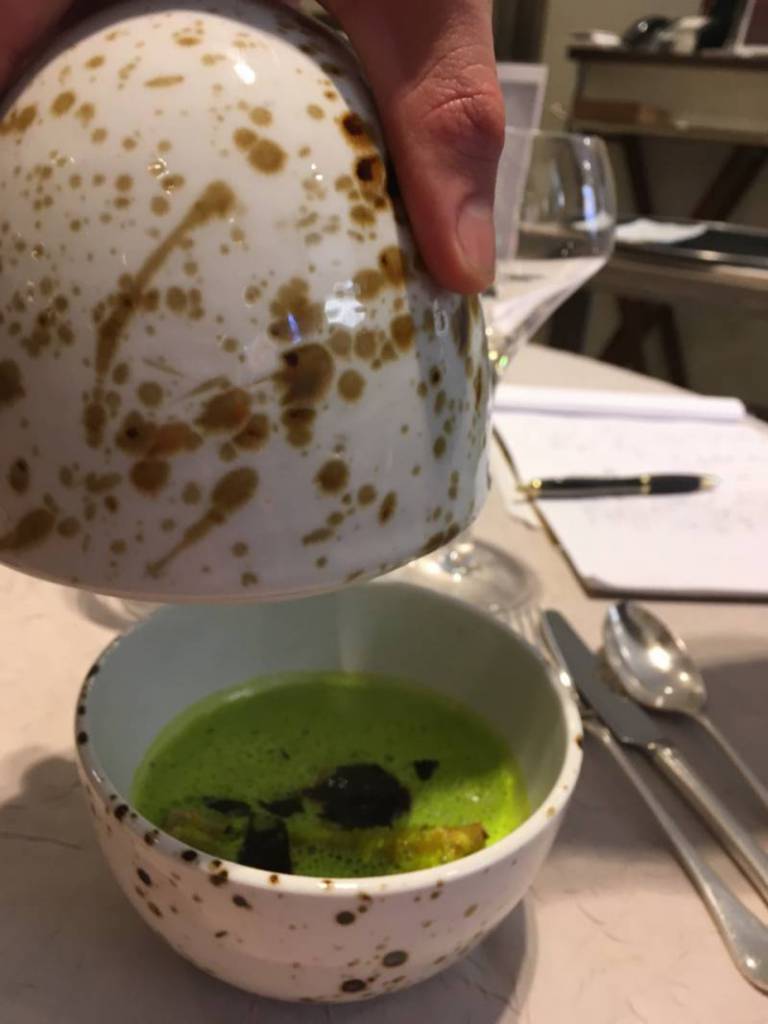 David Vaqué demonstrates all his inventiveness and elegance in the kitchen. Among his specialties are, according to the season, the seasonal angel or demon risotto. The «аngel» is a winter variation accompanied by truffle and scallops, while the «demon» is a black summer risotto naturally enhanced by a chorizo, lobster, ginger and red pepper cappuccino. Indeed it could be called a gastronomic version of Stendhal's «Red and Black».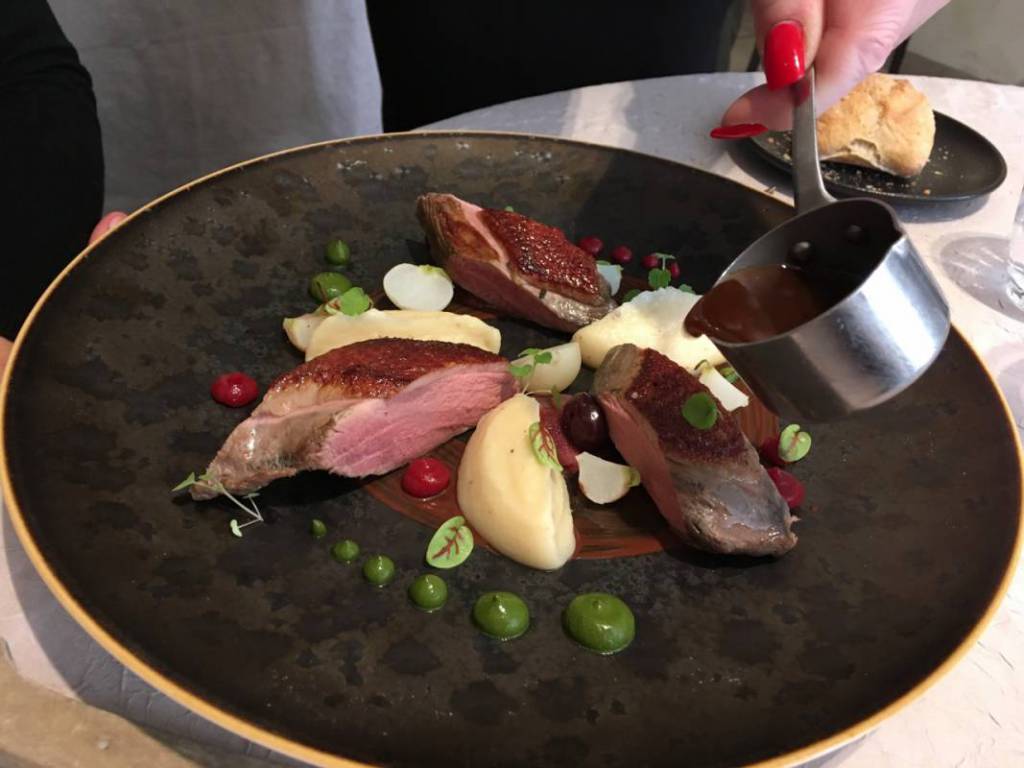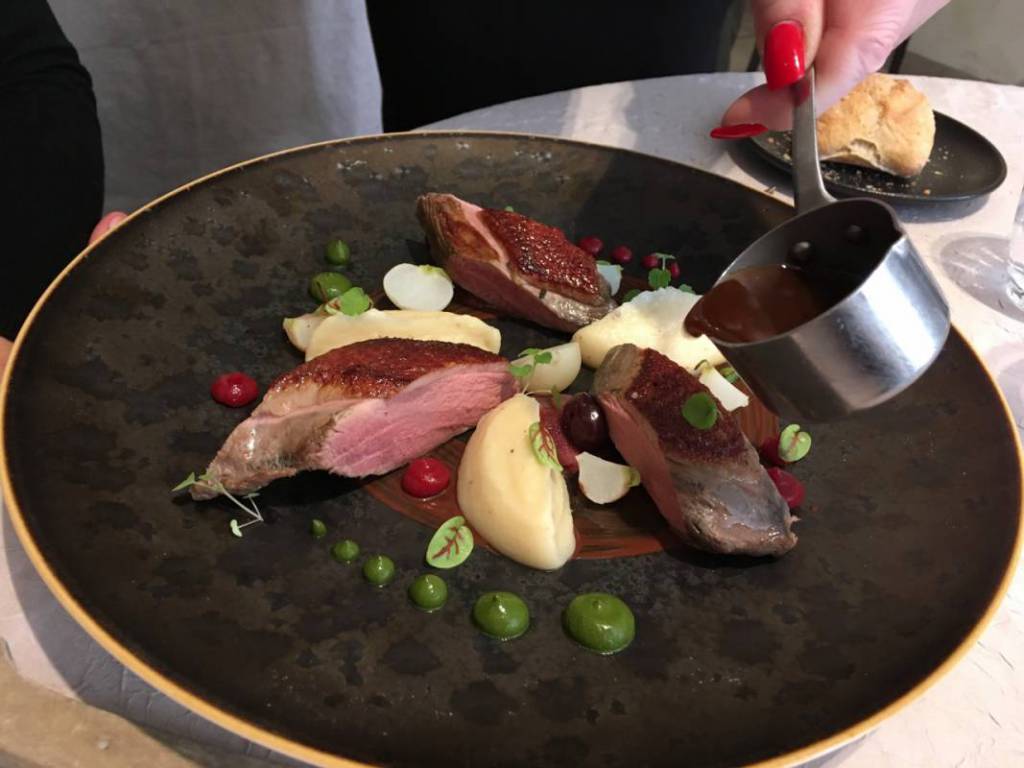 The other emblematic dishes include ravioli of prawns, a turbot under champagne sauce or in addition a fried sweet veal, with celery and rhubarb. All the dishes are infused with a genuine cocktail of flavours for very demanding palates.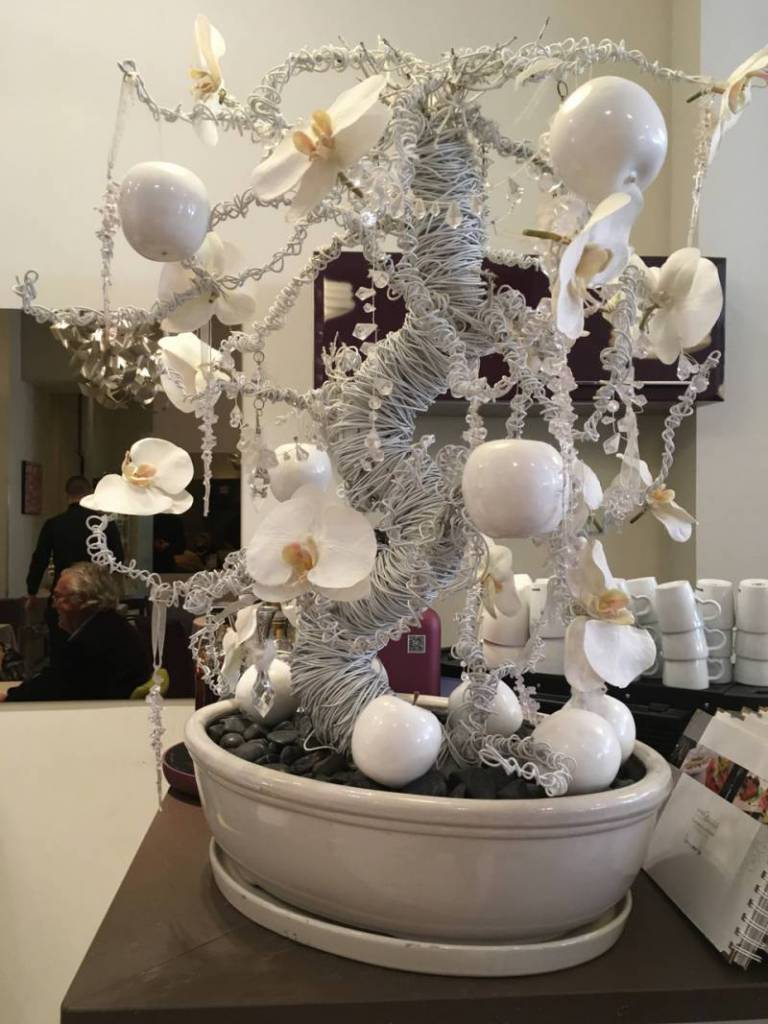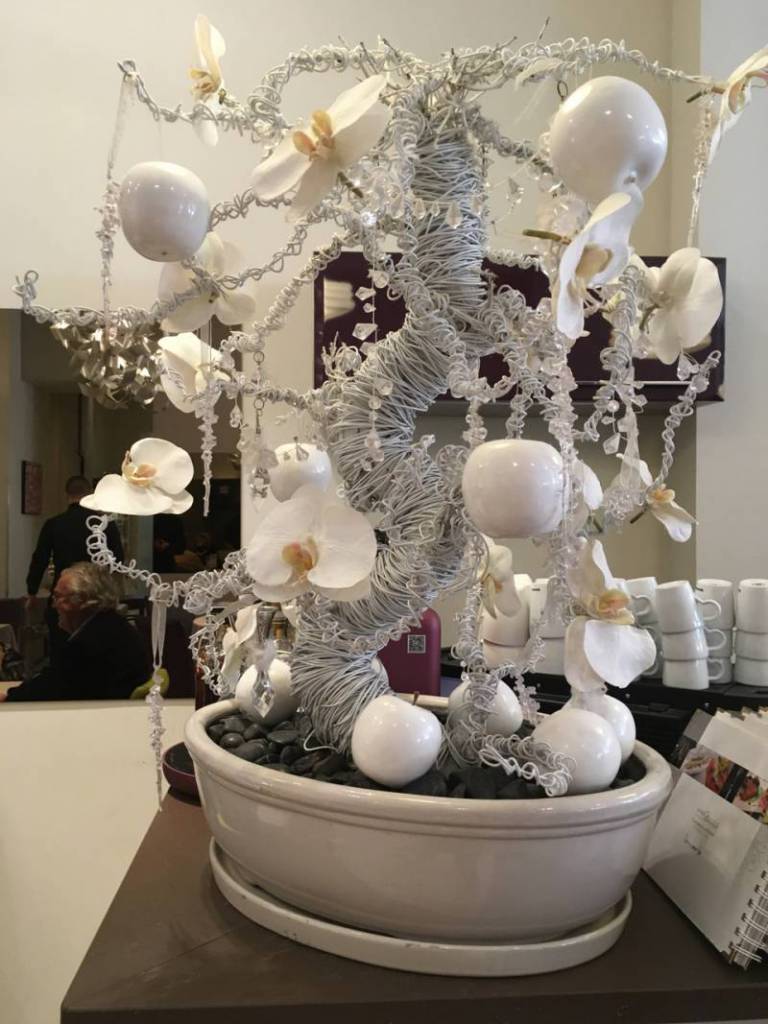 David Vaqué offers a high-flying French cuisine based on artfully selected ingredients: «I daresay I am a classic chef playing Mediterranean and gourmet notes. None of it is our invention… It is all about transforming the raw ingredients based on the right products. That's where we get our ideas from. This job is almost poetry. We work with our emotions. I believe that a great chef is always someone sentimental».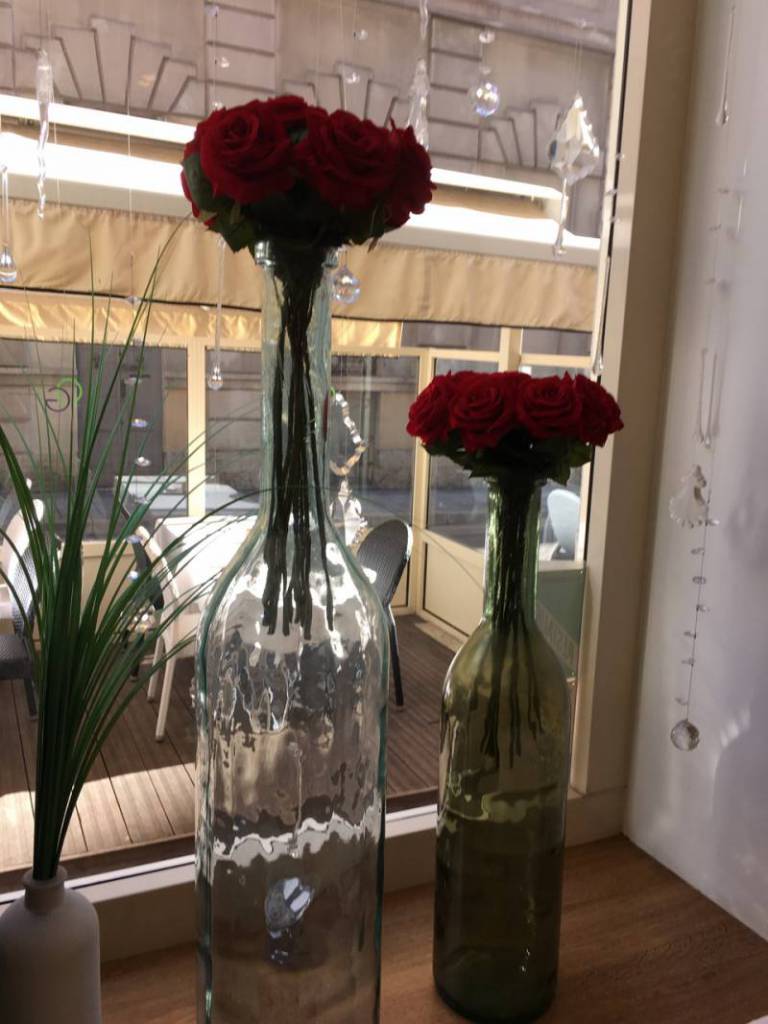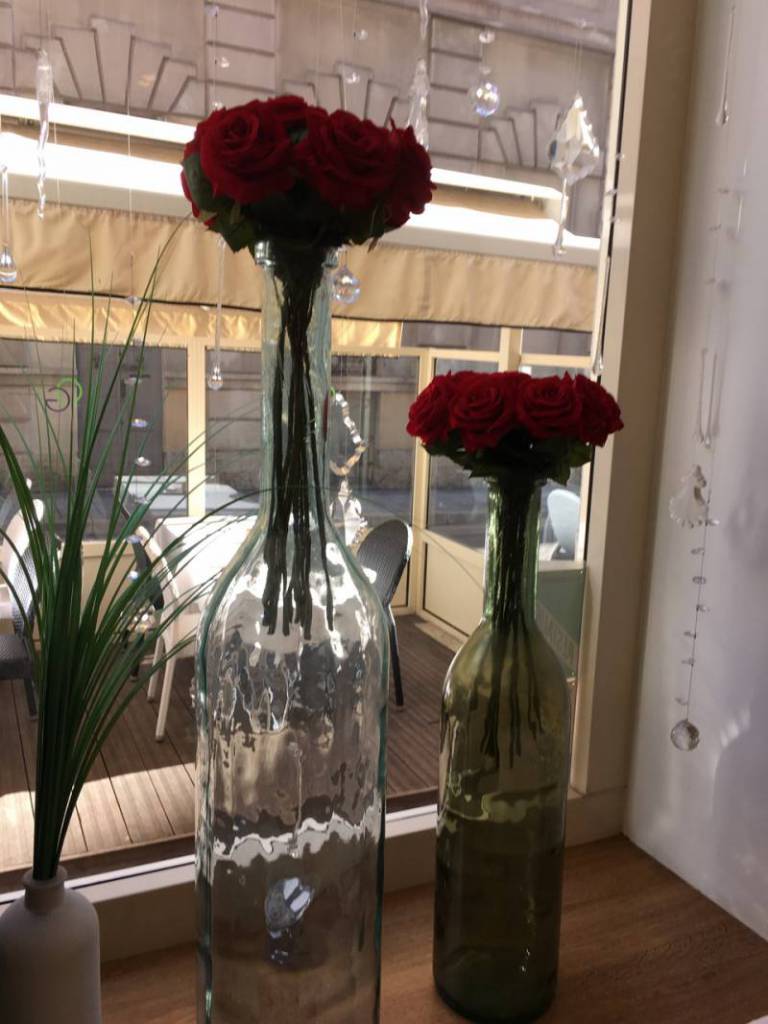 Here you will be recommended some distinguished wine pairings including an elegant white Viognier, a superb Bellet or a subtle Burgundy. And, to crown this feast, you will be served to your delight an Armagnac baba with a delicate mandarin sorbet. This is a delicious, serene journey, full of freshness and fantasy. A precious address in the very heart of Nice.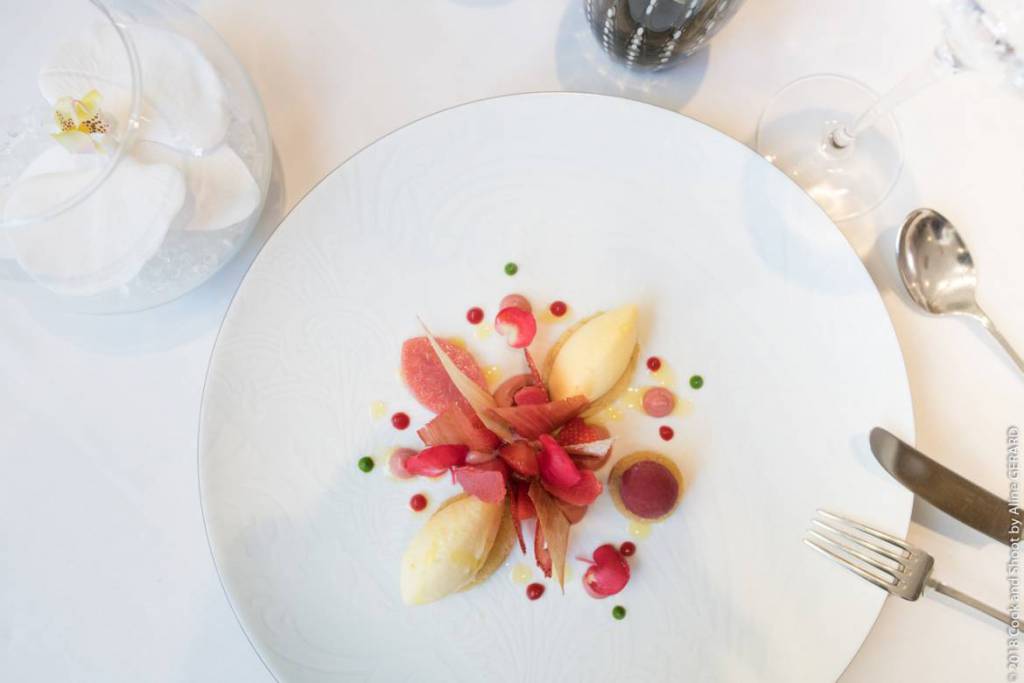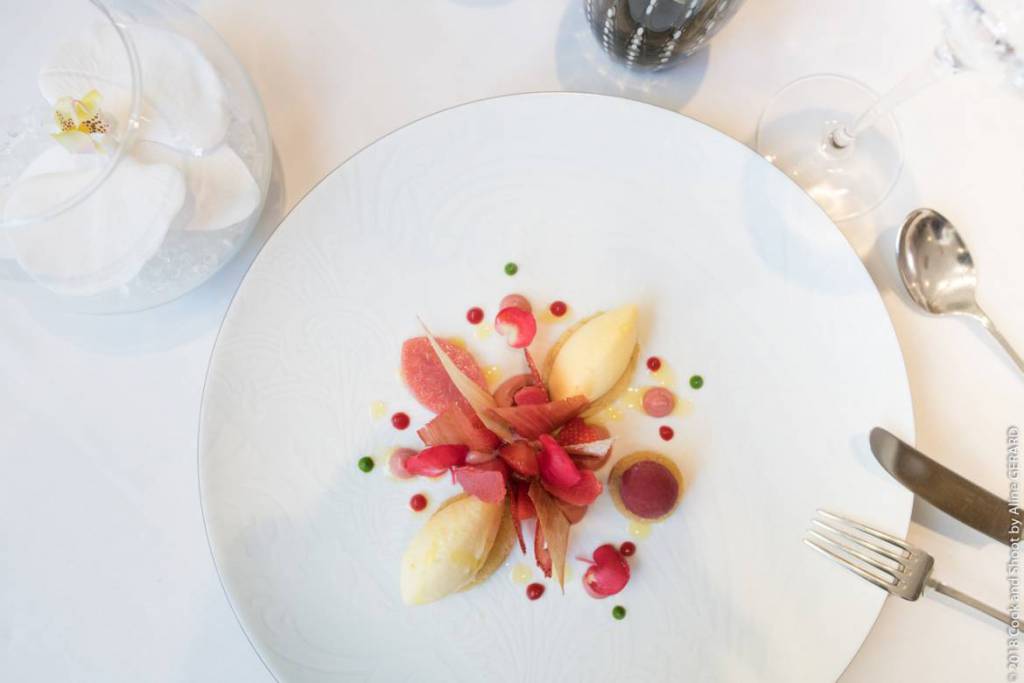 Le Bistro Gourmand
3 Rue Desboutin, Nice
+33(0)4 9214 5555
Casual Italian chic at the «Cosi'M!» in Cap d'Ail
This chic and shock new restaurant on the Monegasque border combines the best of decor, atmosphere and excellence in gastronomy. «Cosi'M!» is the latest creation by Martino Giannotti who has travelled the world and become inspired by different countries for his new Cap d'Ail institution. He has thus restored Italian cuisine in all its simplicity and authenticity. The Riviera is abundant in its villas and sumptuous gardens. It is therefore only natural to add flowers to its dishes, evoking the Tuscan watercolours' refinement.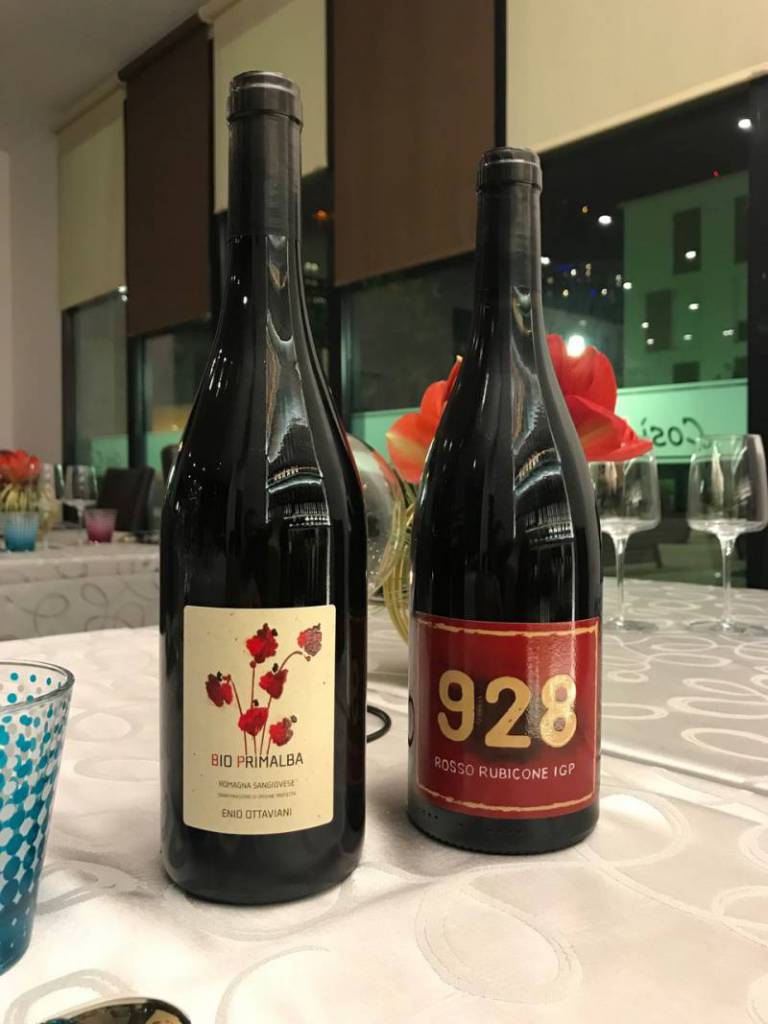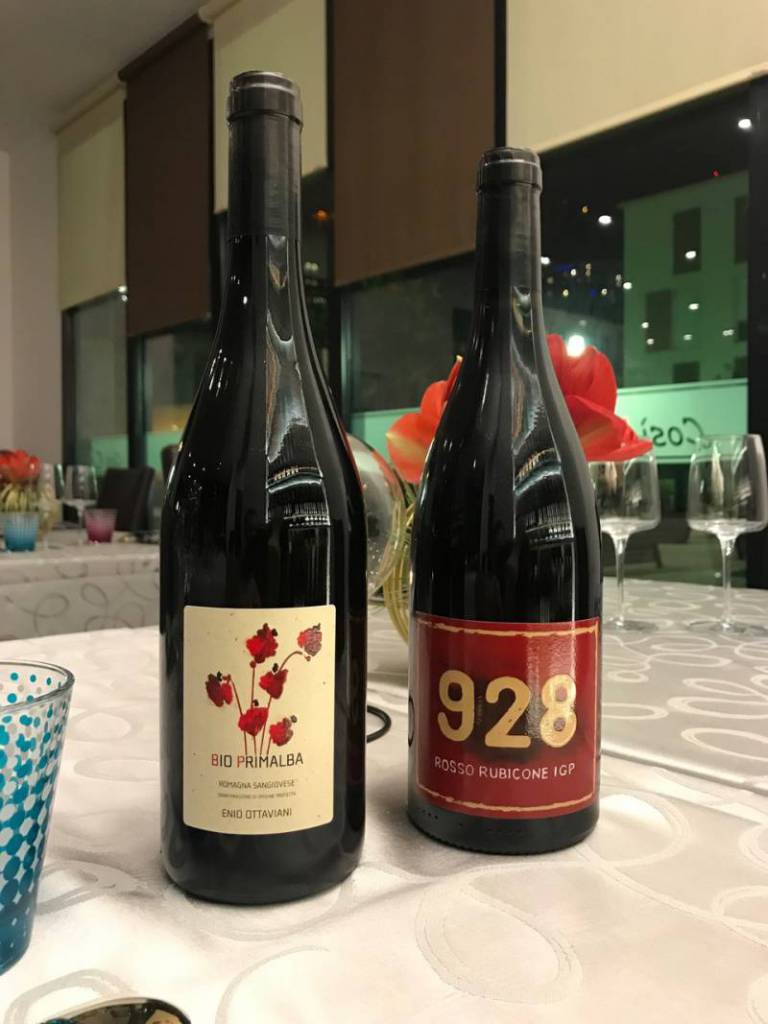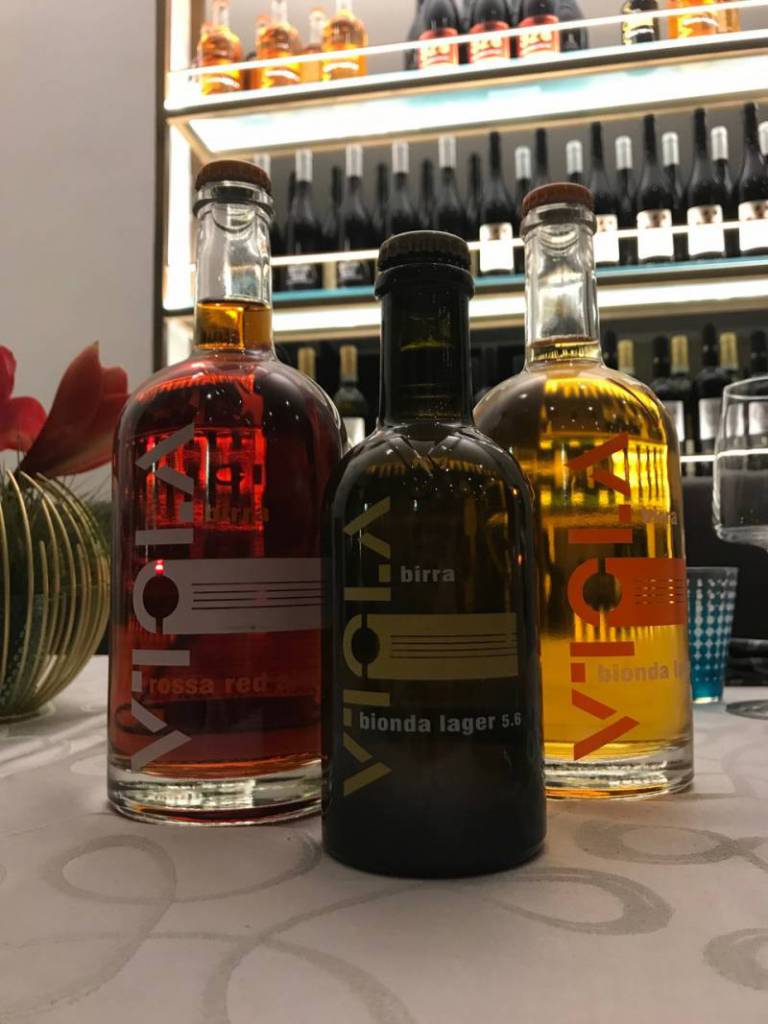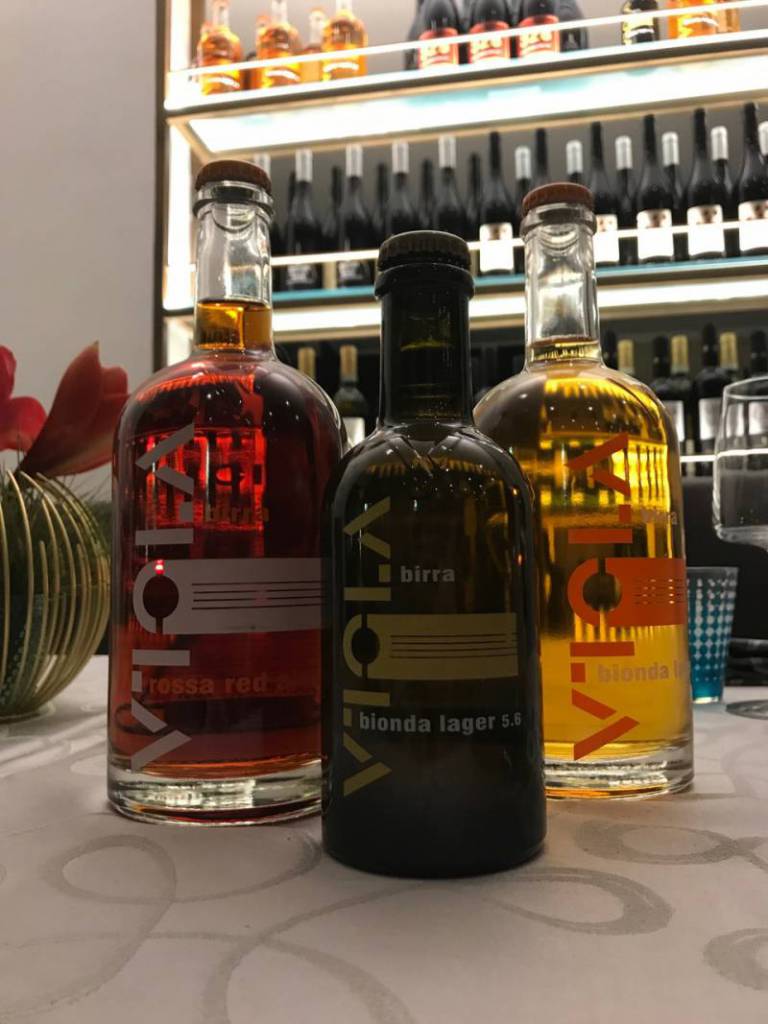 Savour, for example, pansies on top of scallops under a delicious vegetable cream, or tartar with violet petals, pasta with daisies, artichokes and scampi… A hint of summer tantalises in all these refined dishes.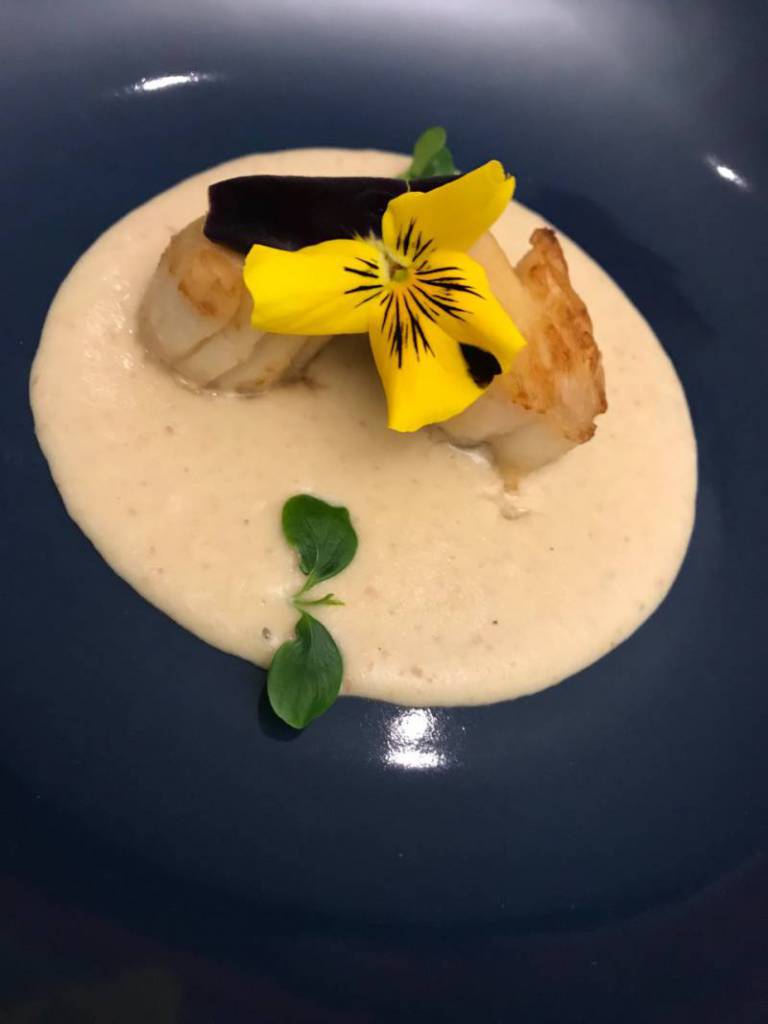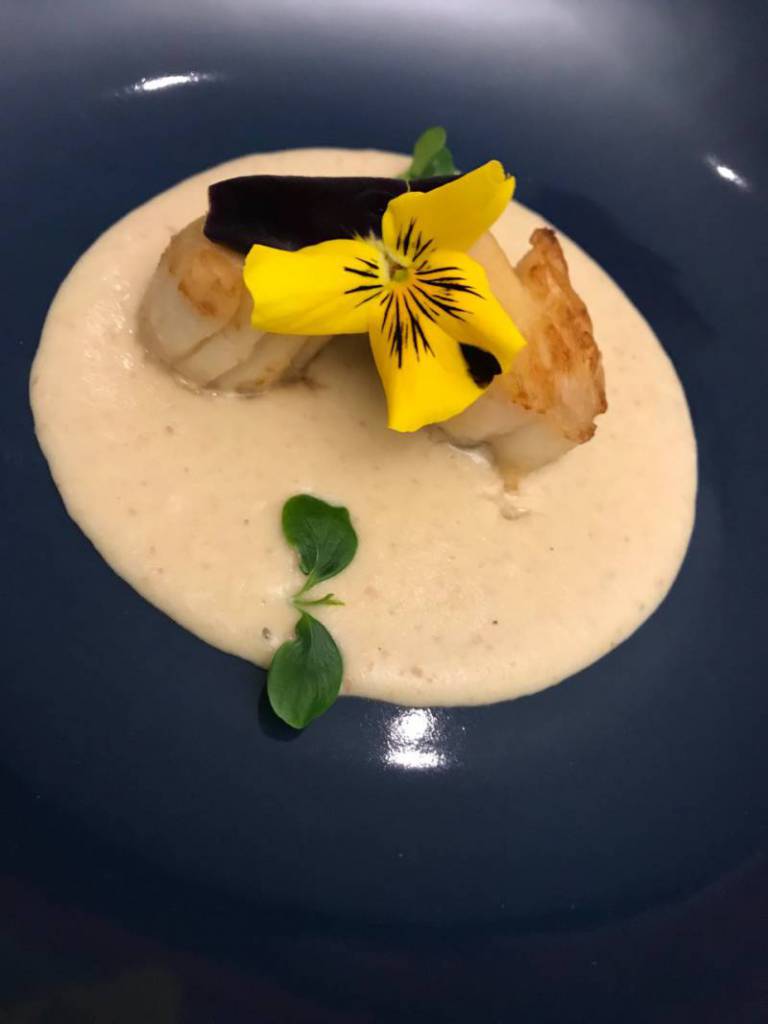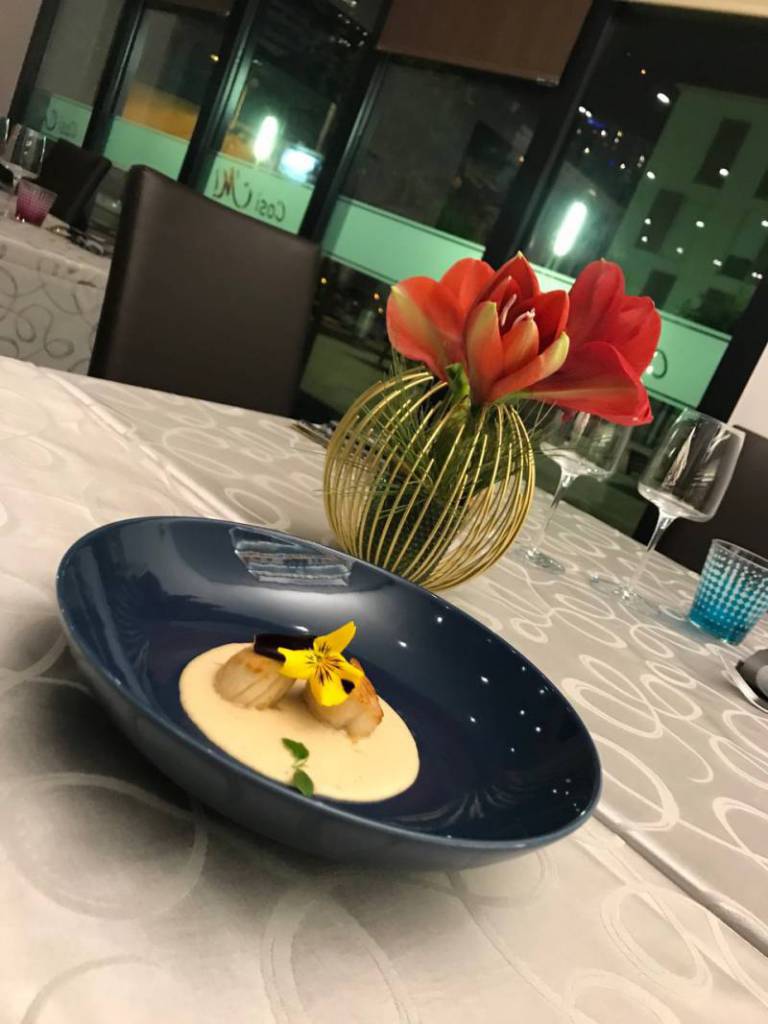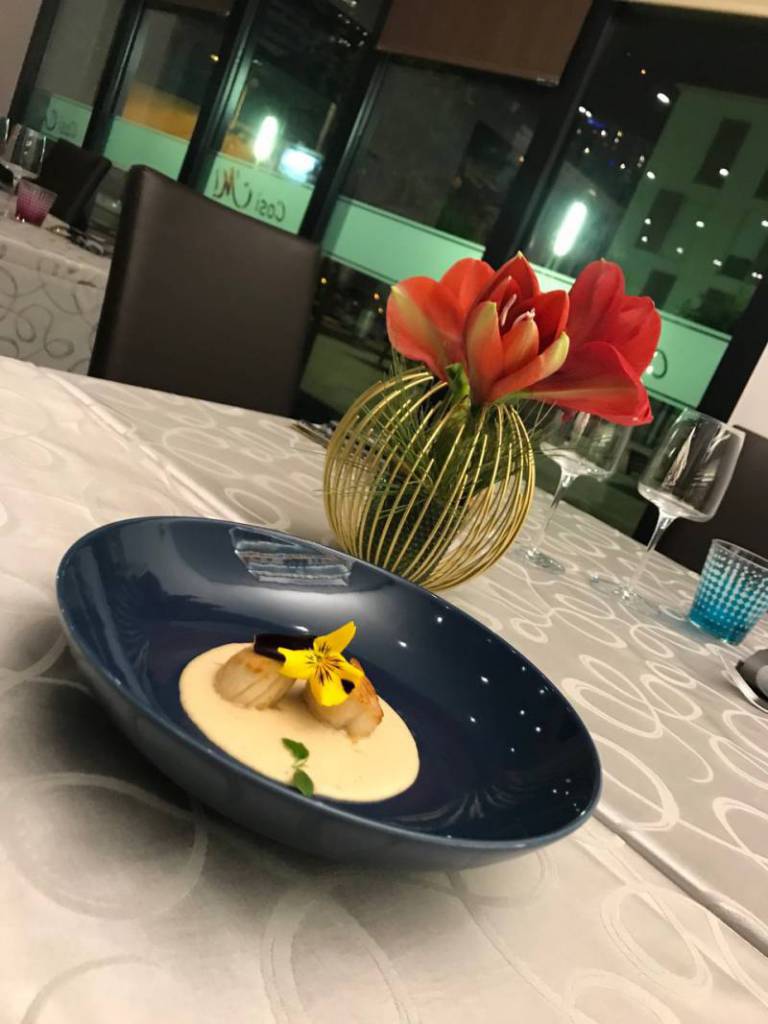 The products are carefully hand-picked in nearby Italy. An inspired Sardinian chef is working in the kitchen. His menu is refreshed every two months following seasonal and market offerings. From Ligurian cod brandade to the typical Piedmontese vitello tonnato — all the best traditions of Italian cuisine are artfully evoked here.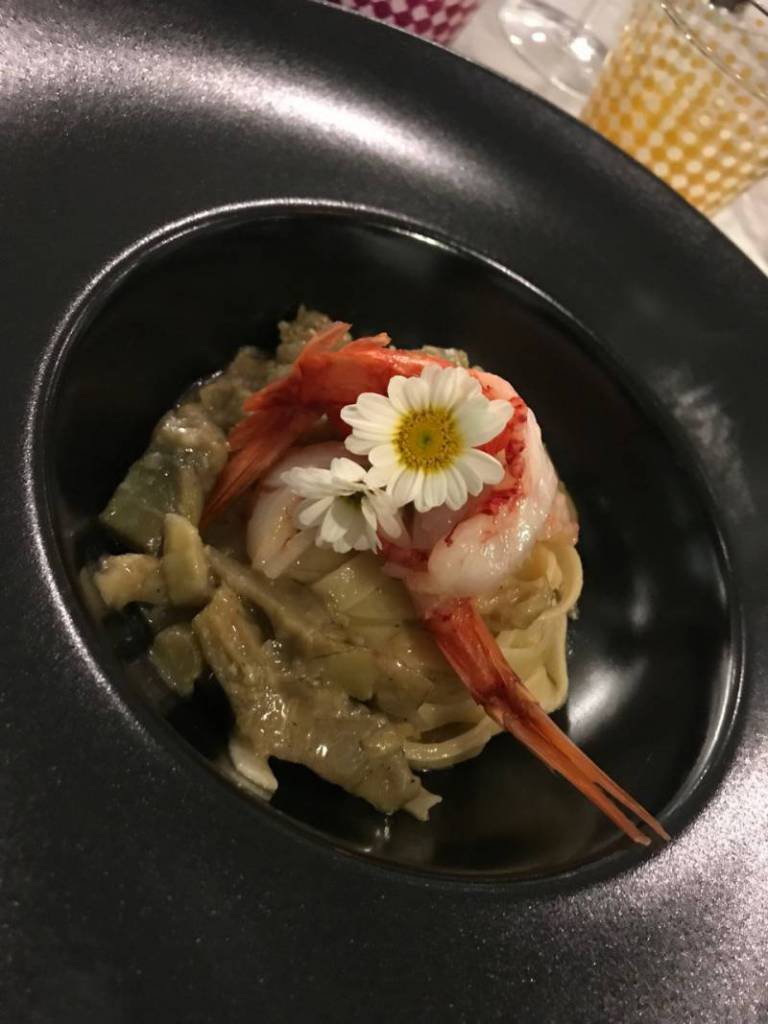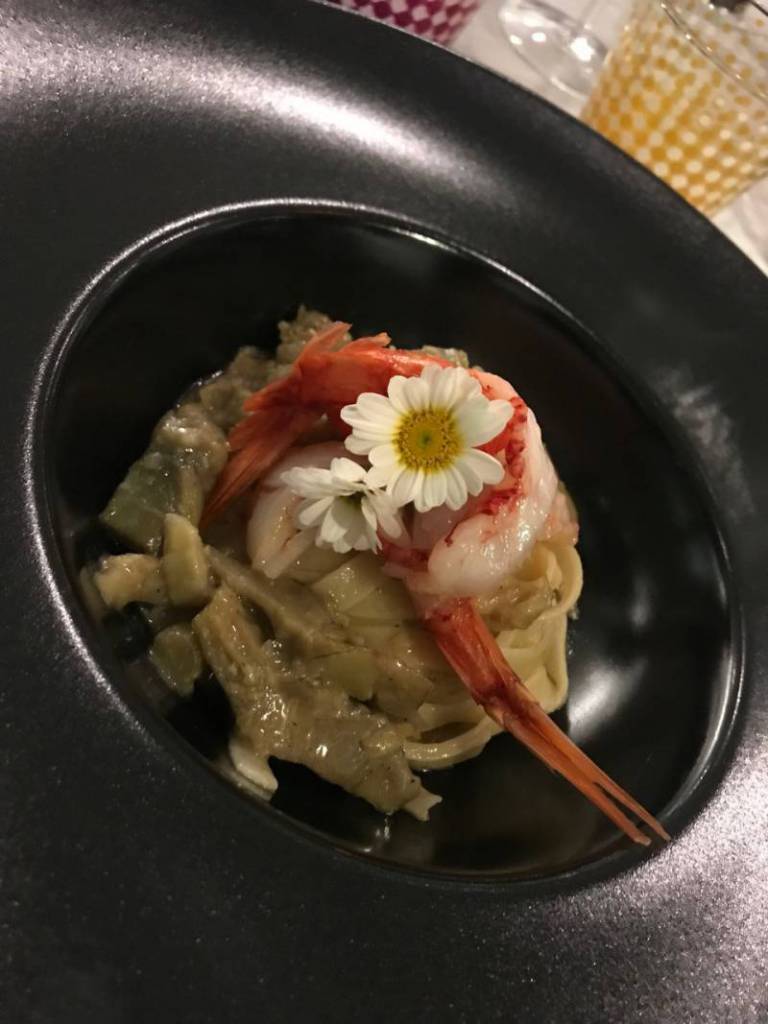 The wine list also holds many nice surprises in store. Here you will find a less well-known Adriatic wine — a powerful, yet fruity red «928». Or a more feminine organic Sangiovese with some lovely poppies painted on its label. Connoisseurs will also enjoy a craft beer «Viola» sold exclusively for the «Cosi'M!» and brewed somewhere on the Adriatic coast.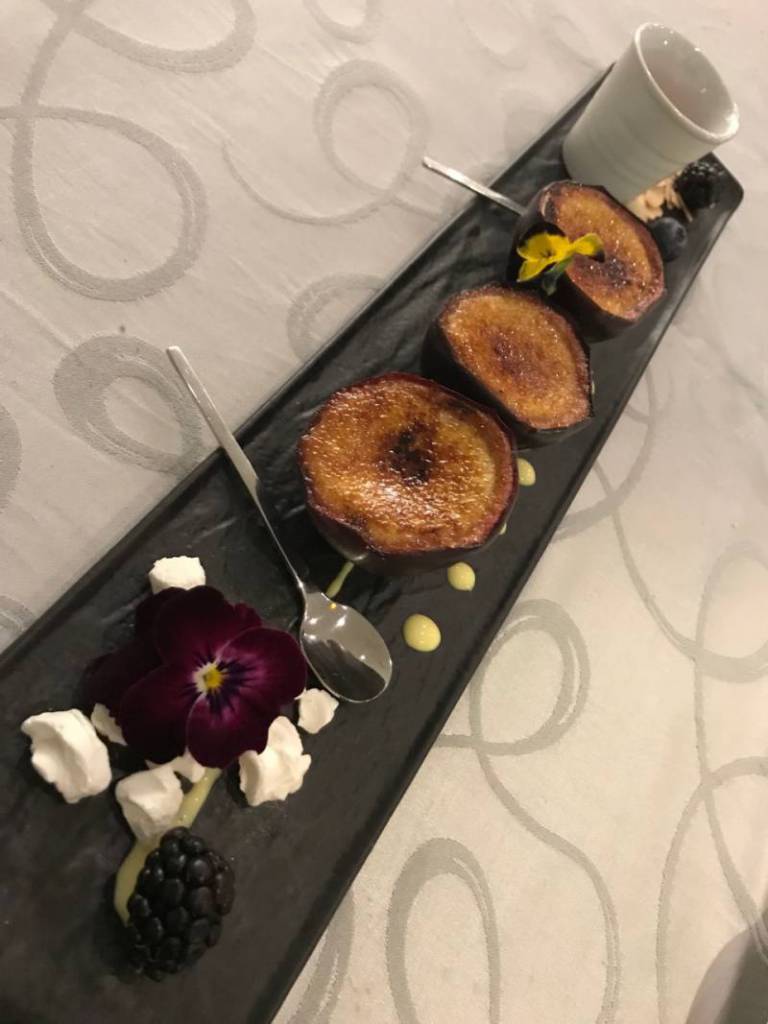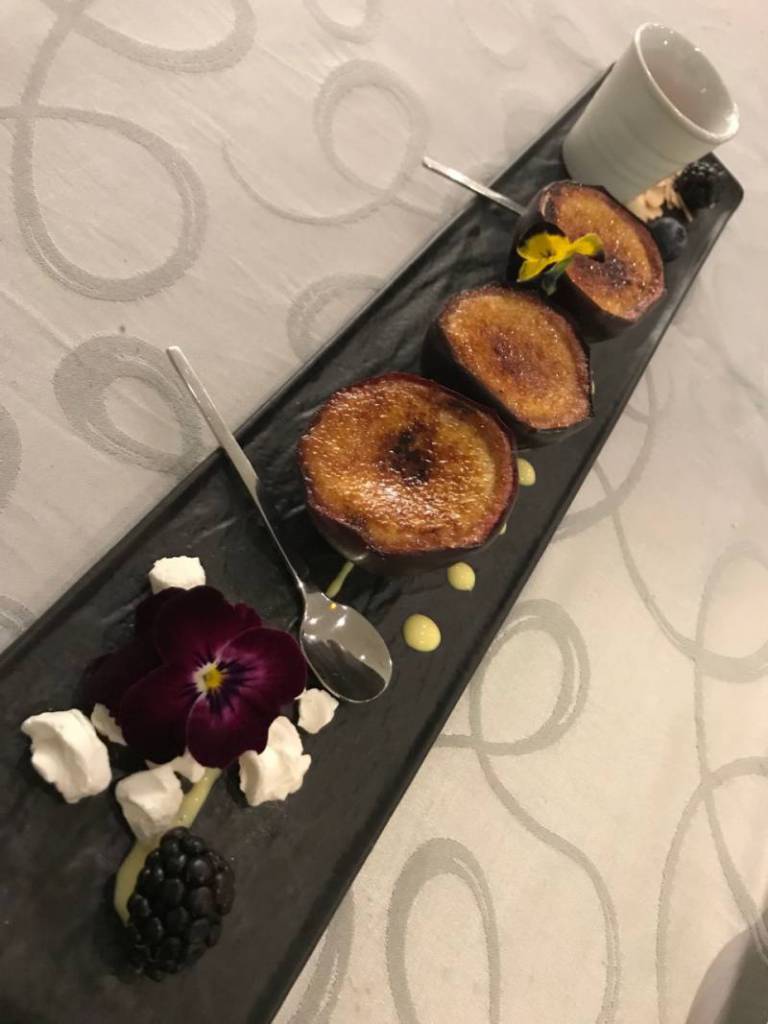 Take this unforgettable journey beyond the Alps in a neat, simple and relaxing atmosphere. The restaurant's ever smiling staff has but one wish, satisfying their customers.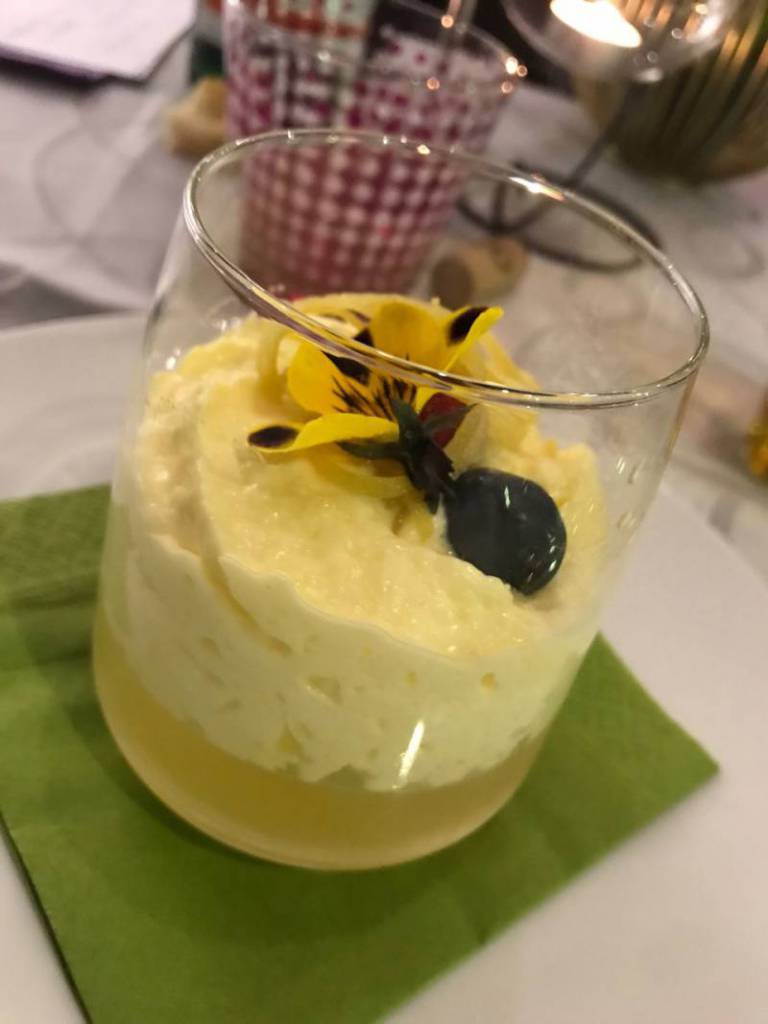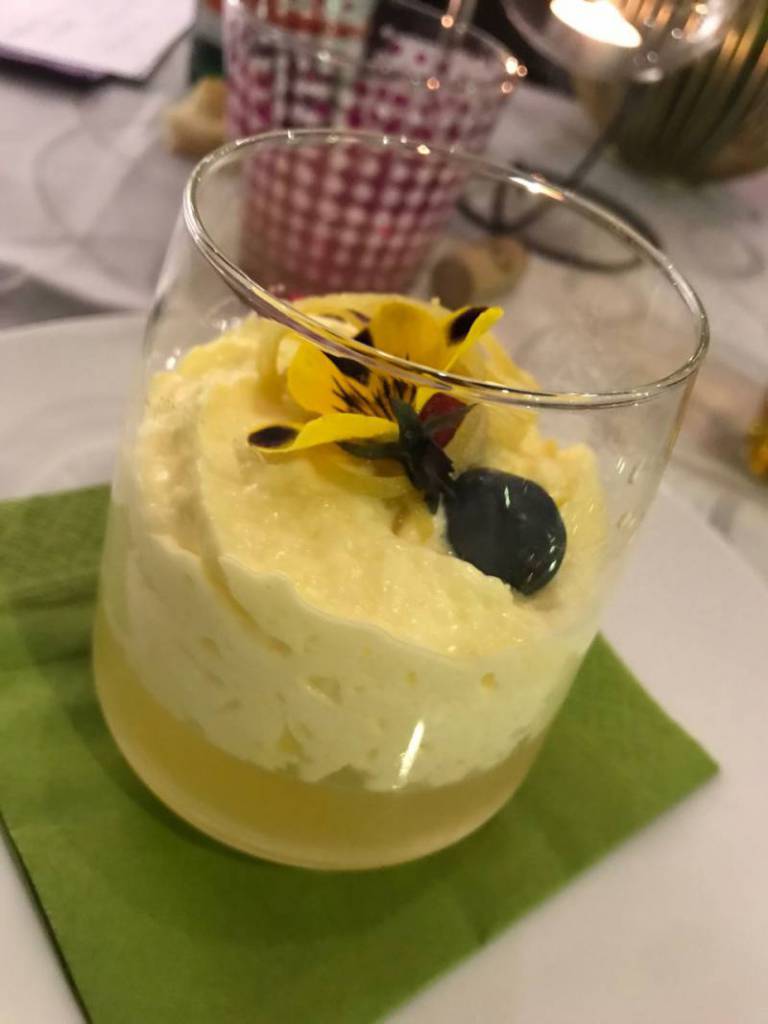 Cosi 'M!
1 Place de la Liberté, Cap d'Ail
Tel +33(0)4 9398 6189
Dining in a real greenhouse-orangery at «Le Mas Provençal» in Èze
This is an extraordinary garden… Dining in the «Le Mas Provençal» in Èze makes you want to sing. This restaurant is truly one of a kind, set within a real greenhouse-orangery with its multitude of plants and multicoloured flowers.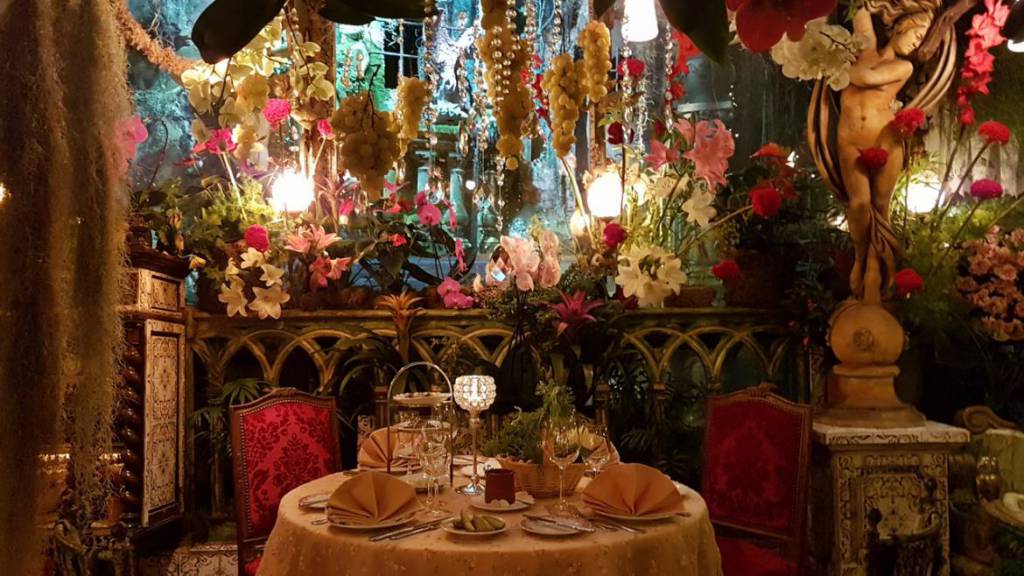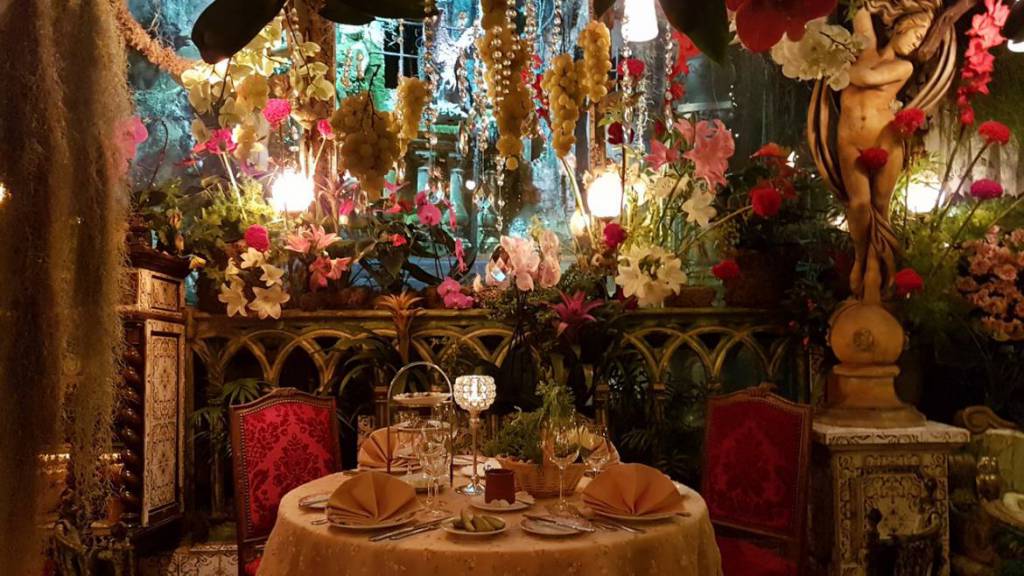 About sixty species are pampered here by the master of his trade, Heinz Matschuck who varies his plants seasonally, shopping at the flower market every week to enrich his plantations and bouquets.
Formerly of Hôtel de Paris fame in Monaco, he used to be in charge of handling some very special orders from clientele with the most discriminating taste for splendour and exclusivity and fine dining . This experience inspired him to create his own concept, offering timeless dinners amidst these subtle scents.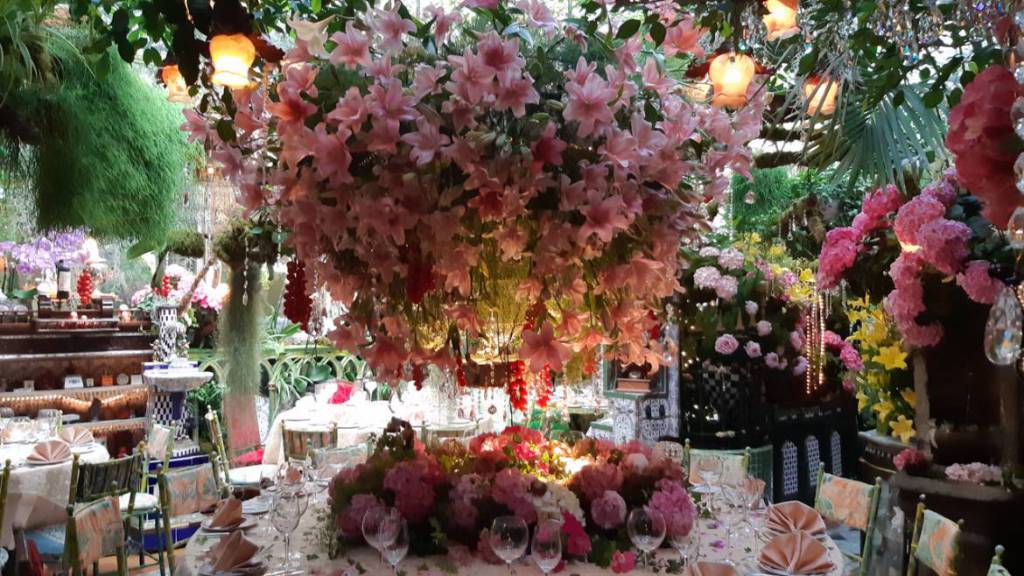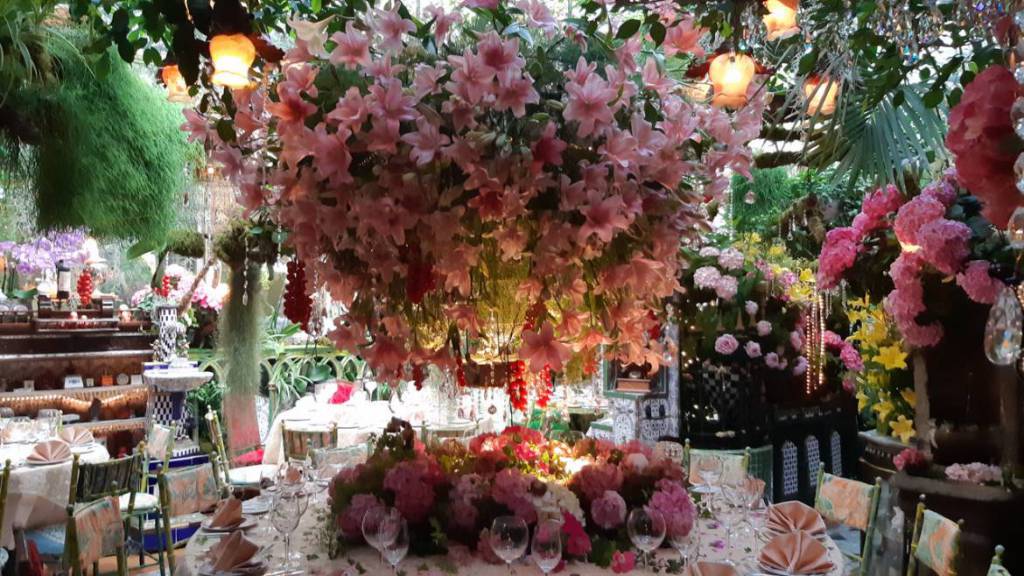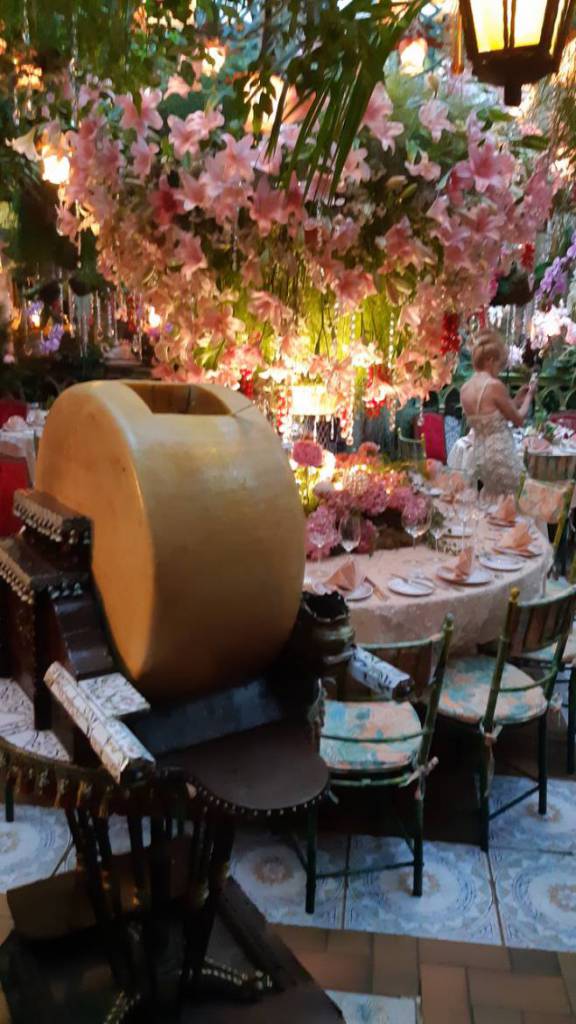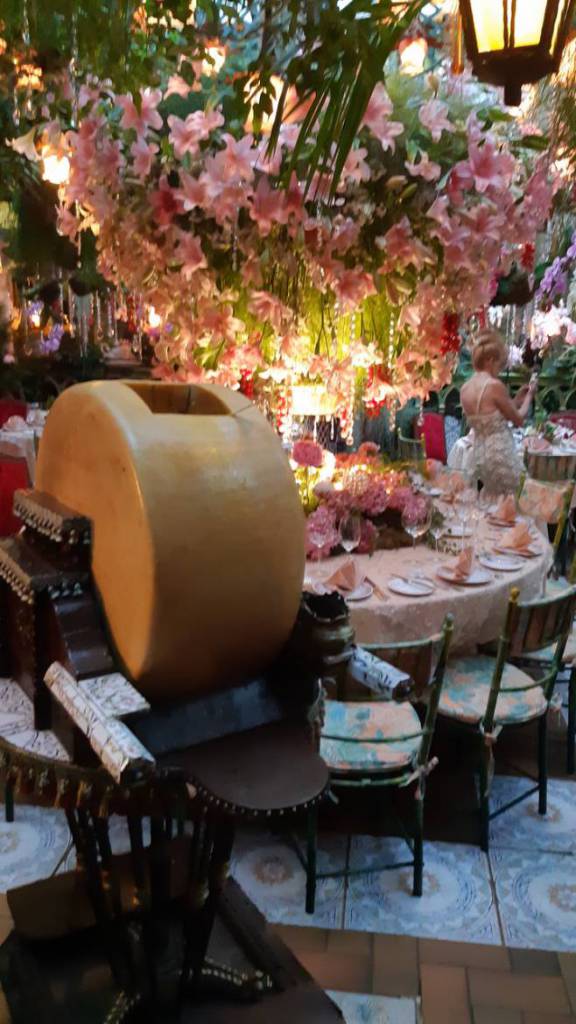 A classical and refined French cuisine features braised veal knuckle, battered sole, scallops, suckling pig or rack of lamb with thyme. The greatest specialty of this restaurant is distinguished by its spectacular presentation. It is a wild mushroom risotto served on a 100-kilo parmesan cheese wheel. This unusual and unique display adds still another original note to the decor.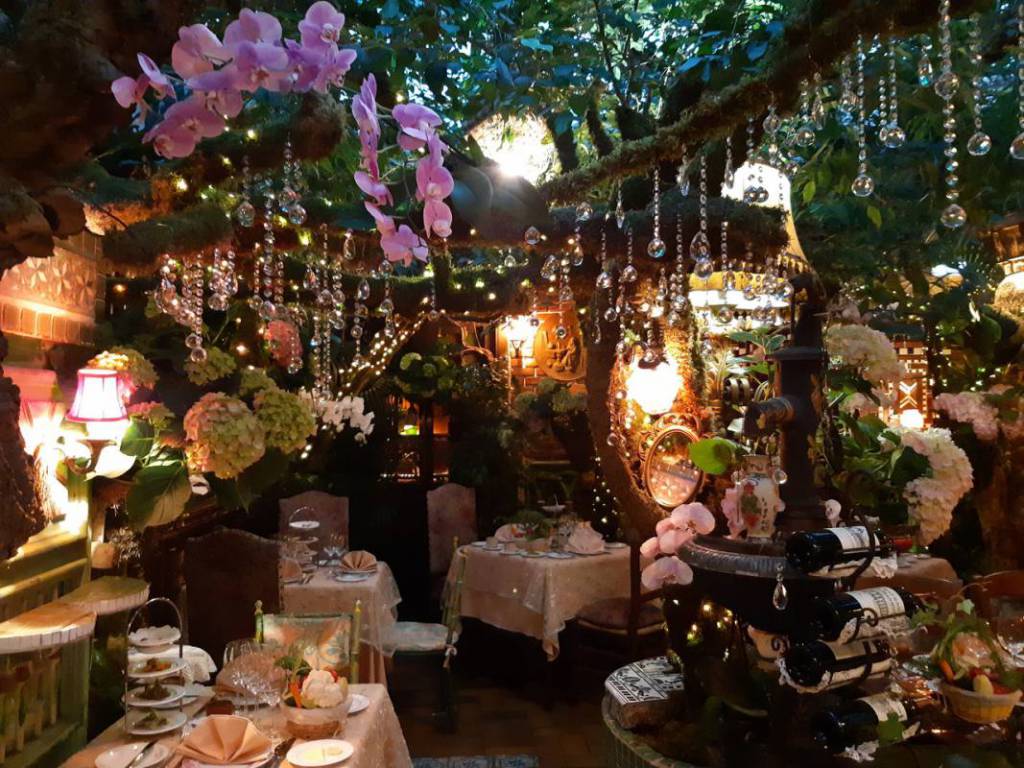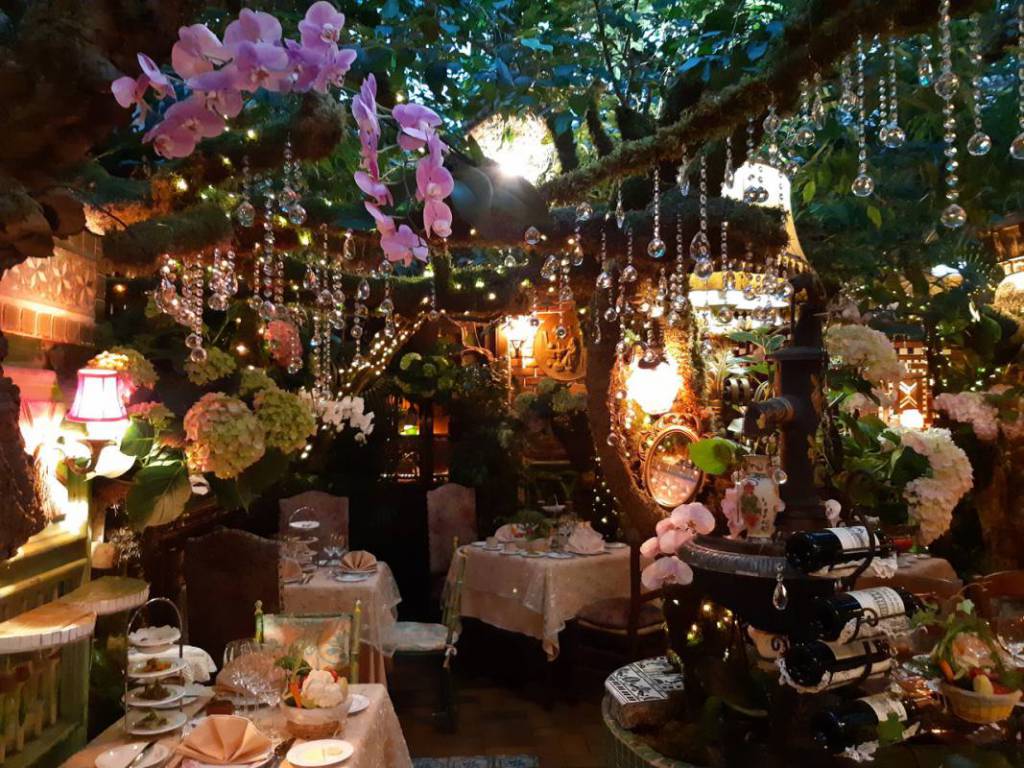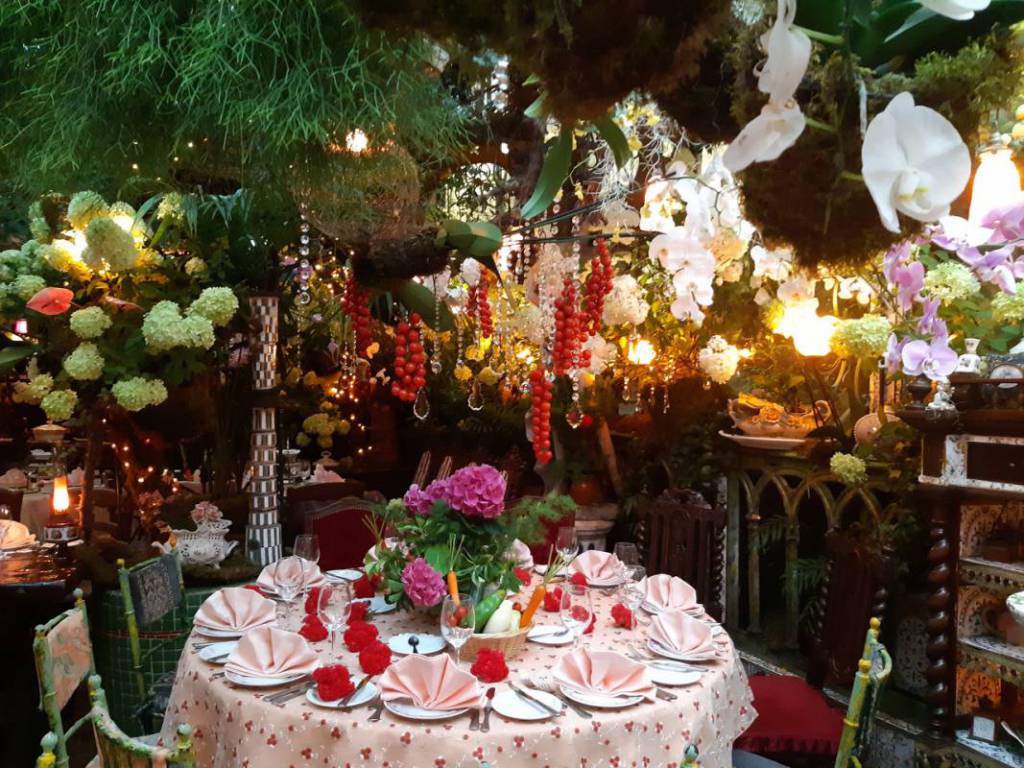 As to the wine list, the main wine regions of France are by and large represented here, with some quite fancy bottles. Opt for a romantic and flowery dinner with, noblesse oblige, flower petals on your plate for dessert.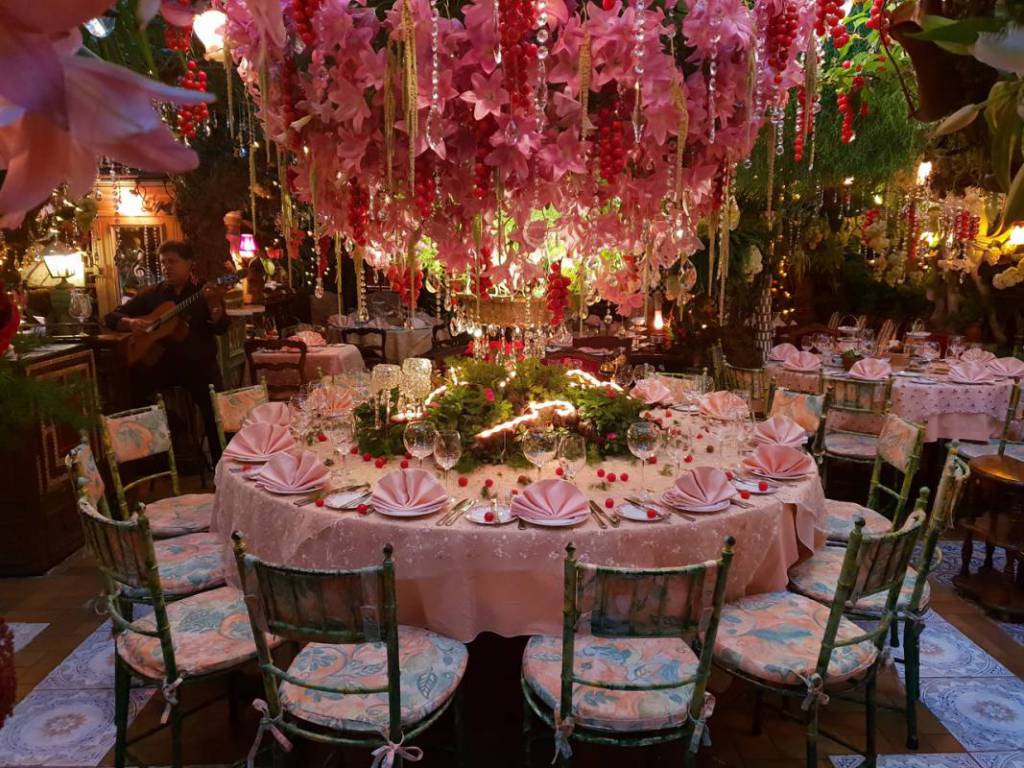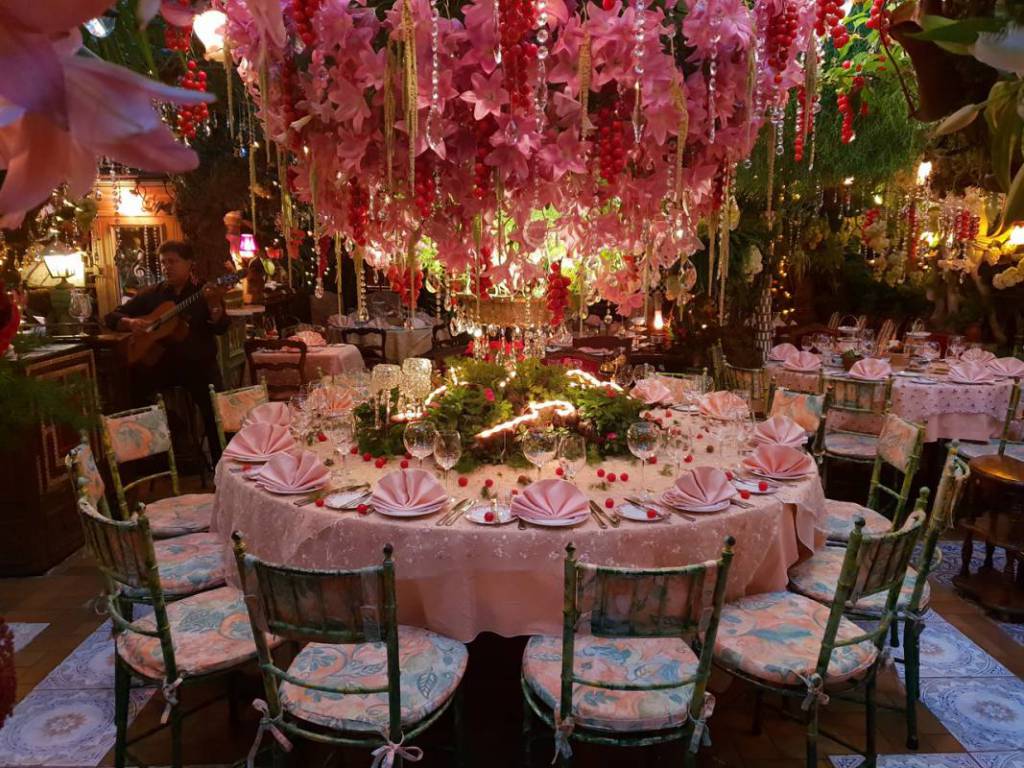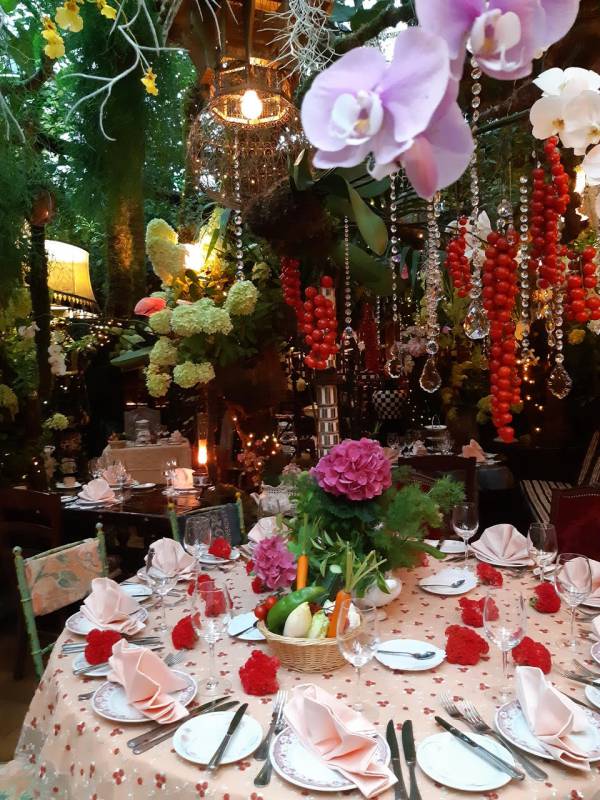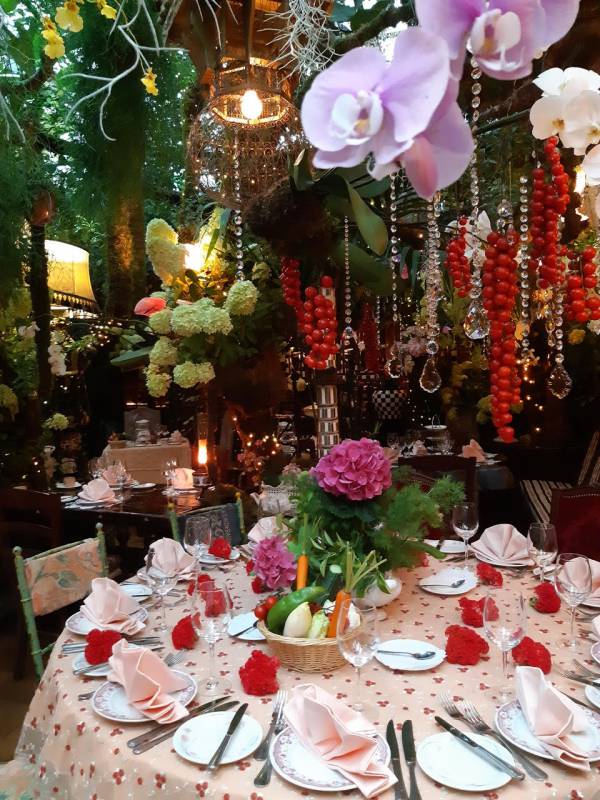 Le Mas Provençal
243 Avenue de Verdun, Èze
Tel +33(0)4 9341 1953
An exotic and festive «La Cabane» at the port of Saint-Laurent
This is a place where you get to savour multicoloured cocktails with their distinctive decorations of fruit and leaves. They are spectacular and original. Taste them with fried calamari, roast octopus, courgette flower fritters, stuffed squid or scampi skewers. «La Cabane» gives the port of Saint-Laurent a truly exotic touch. This is an unconventional, friendly and festive place blooming with its plants and bouquets. This exotic flowery decor coming from far away is great at emphasizing the Riviera gastronomy.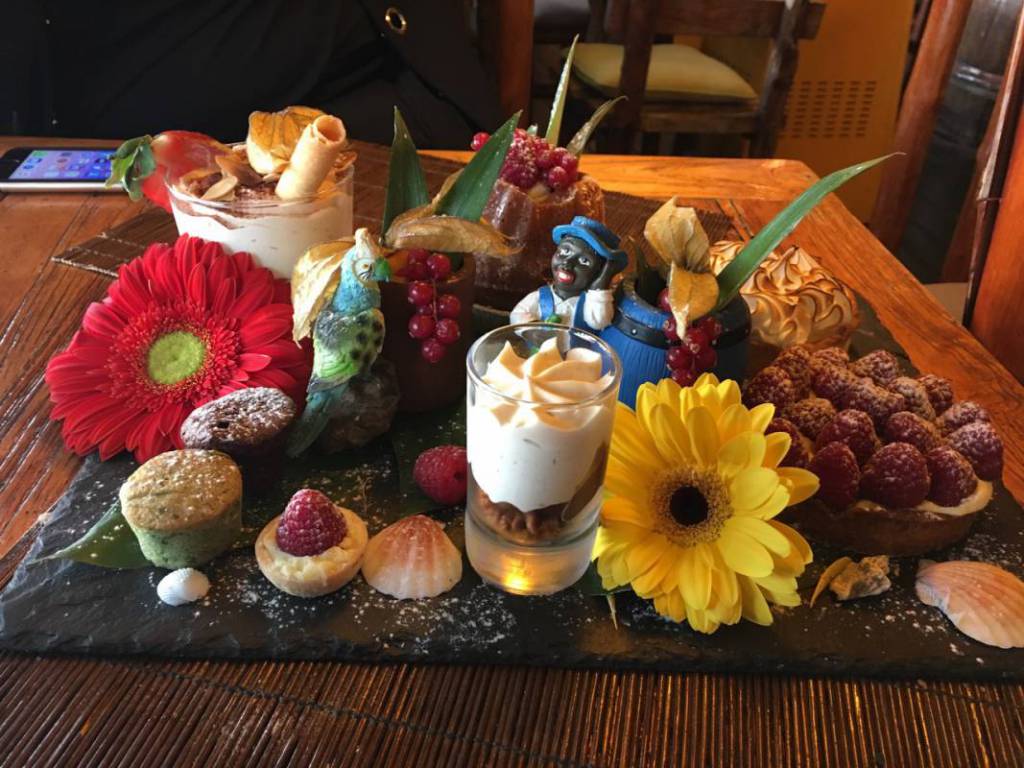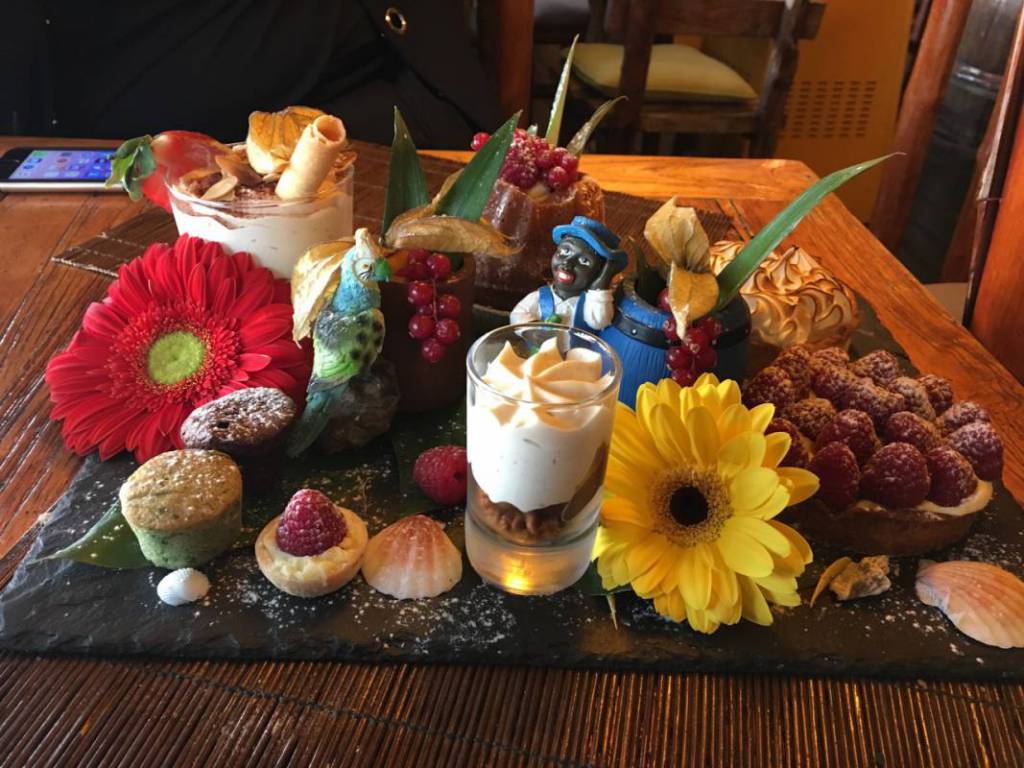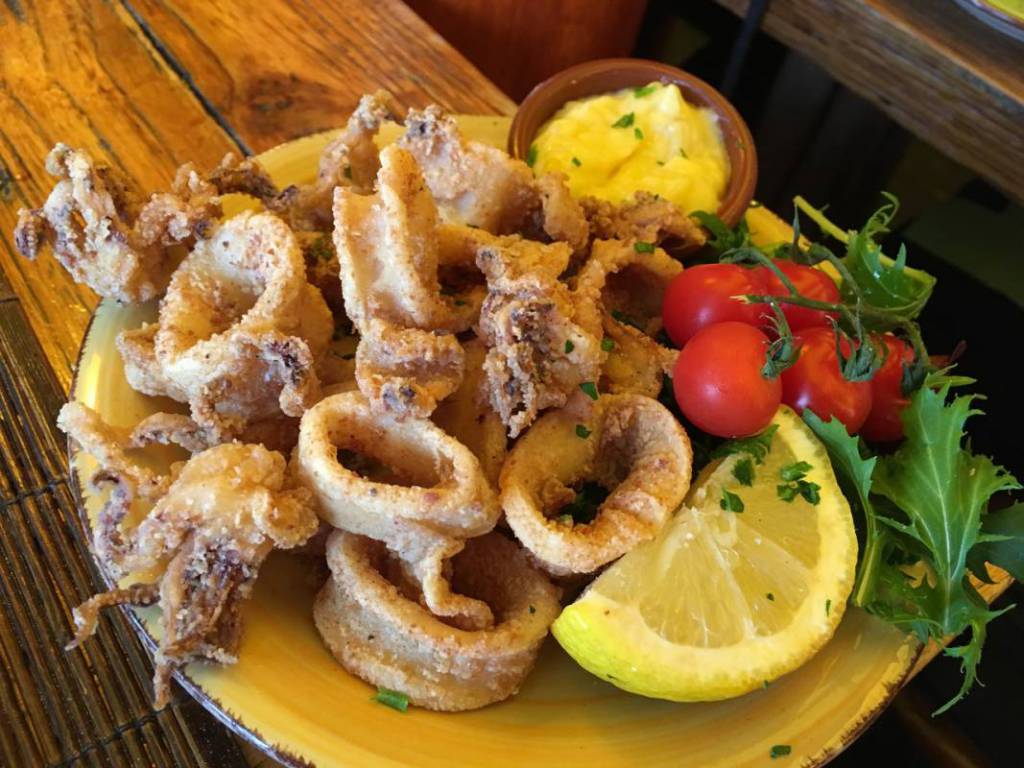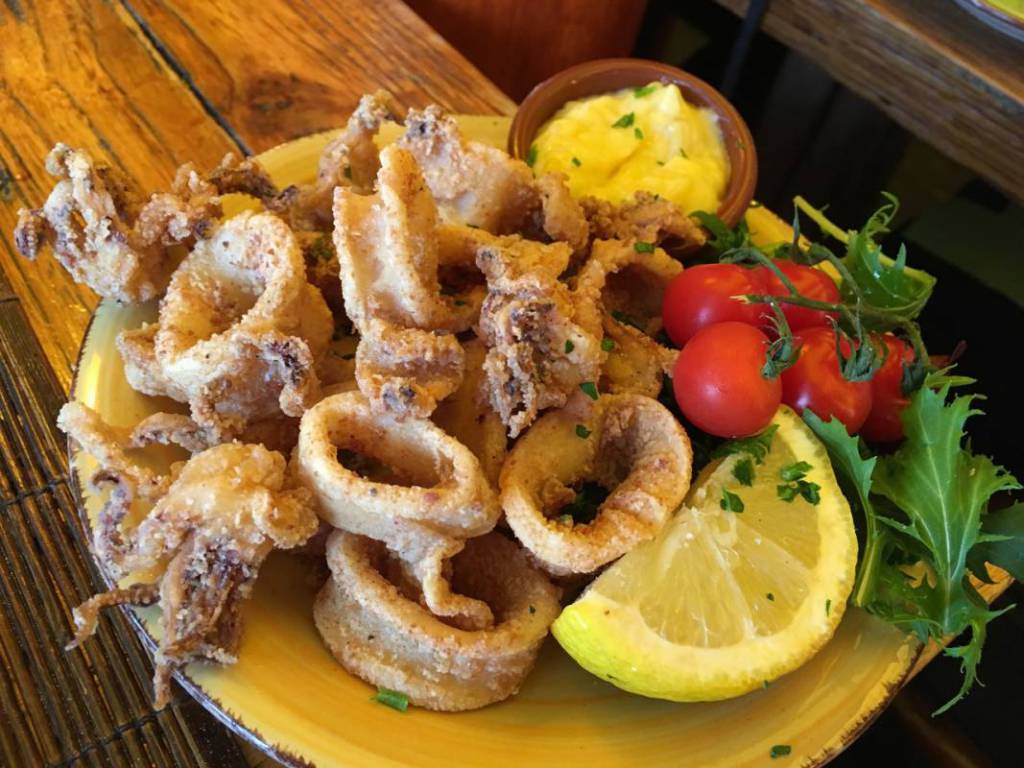 The cuisine, which is simple and gourmet, enhances the authentic flavours of local products, while the chef puts all his imagination into the typical French family cuisine dishes.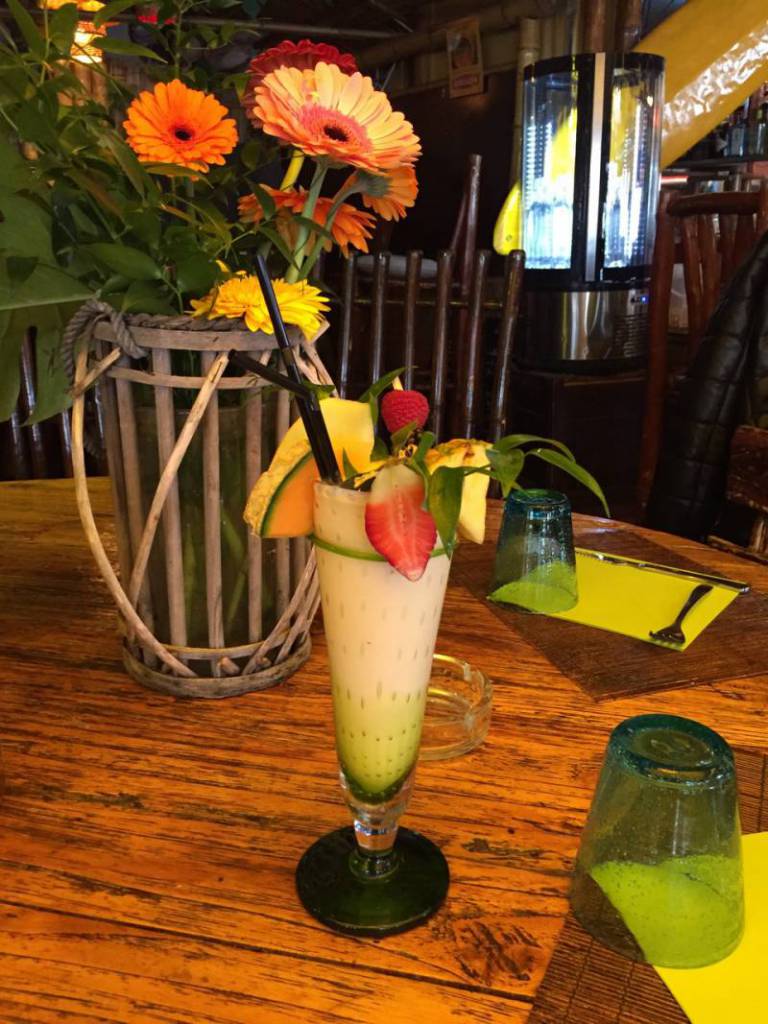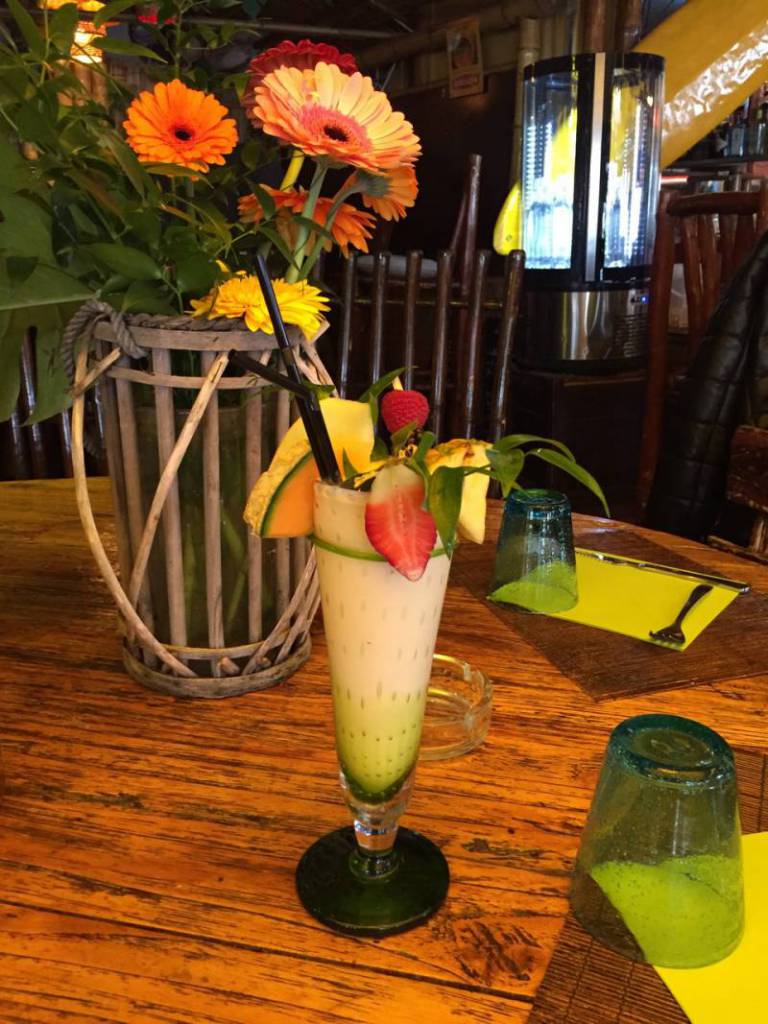 The rich local terroir is in constant emphasis with the wild fish, Provençal forest mushrooms, Mediterranean vegetables and herbs. This is a true pastoral symphony that changes following the seasons.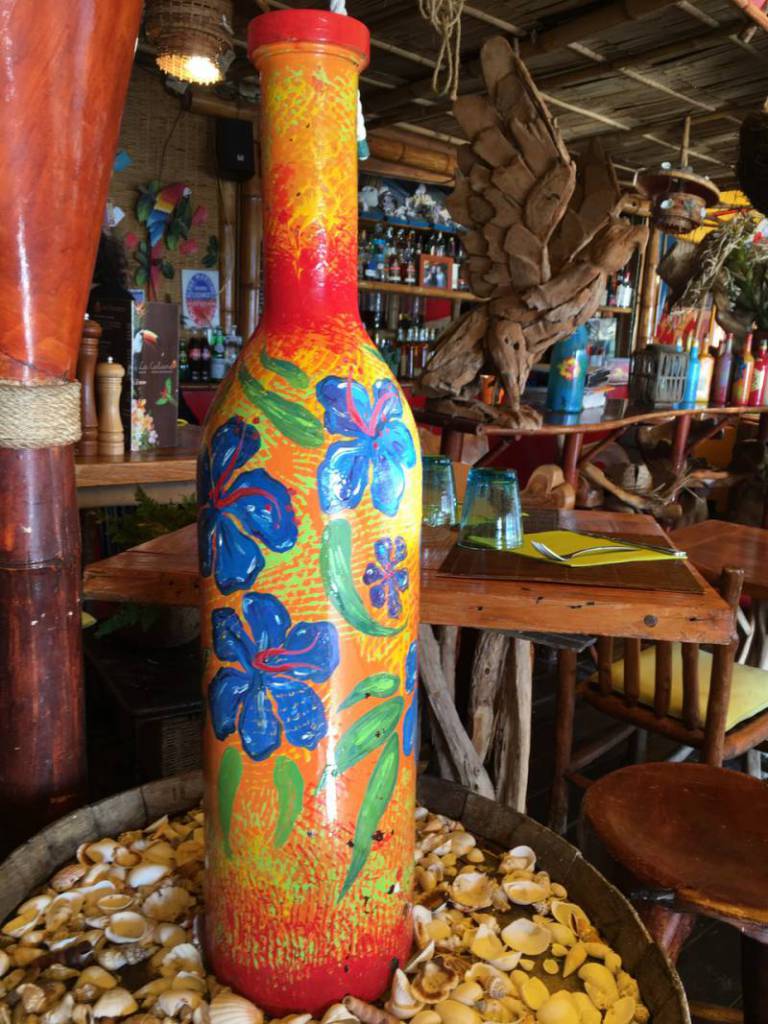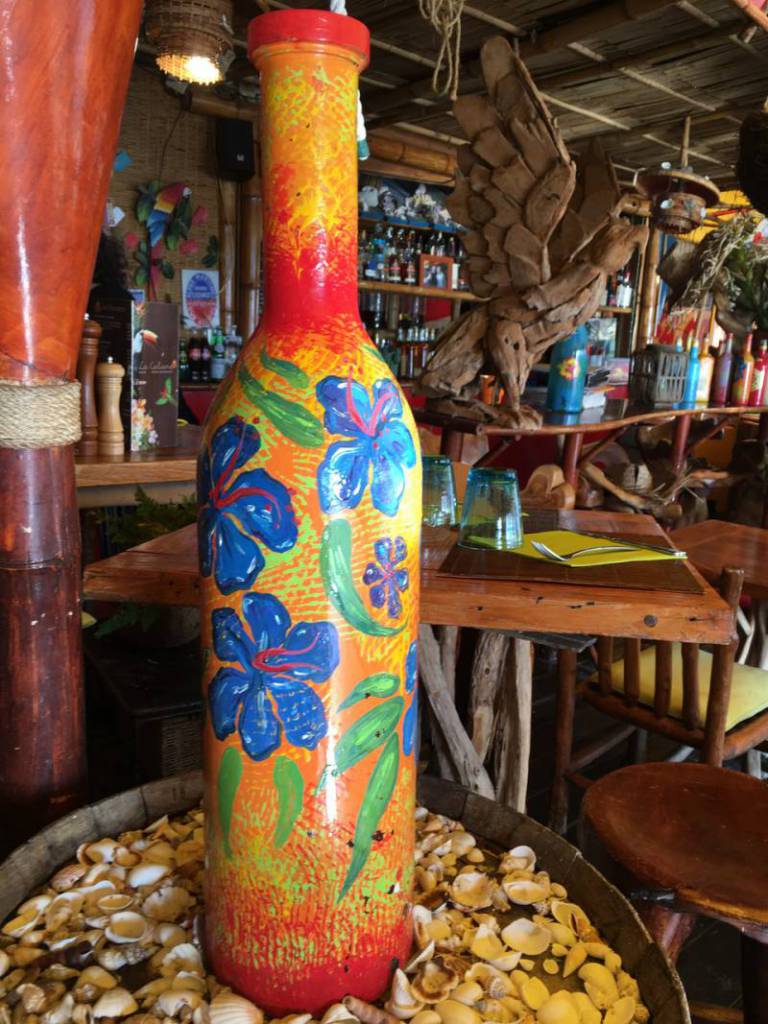 Véronique and Jean-Yves make sure the guests are happy in the dining room, introducing them to subtle wine and food pairings. Some very interesting or rare bottles figure on the wine list. An excellent organic white Domaine Sainte Marguerite from Provence, Pommard 1er Cru «Les Jarollières» or Pouligny Montrachet 1er Cru Champ Canet from Domaine Jean-Marc Bouillot in Burgundy, or else a gauge of Bordeaux excellence — a sumptuous red Mouton Rothschild 2011.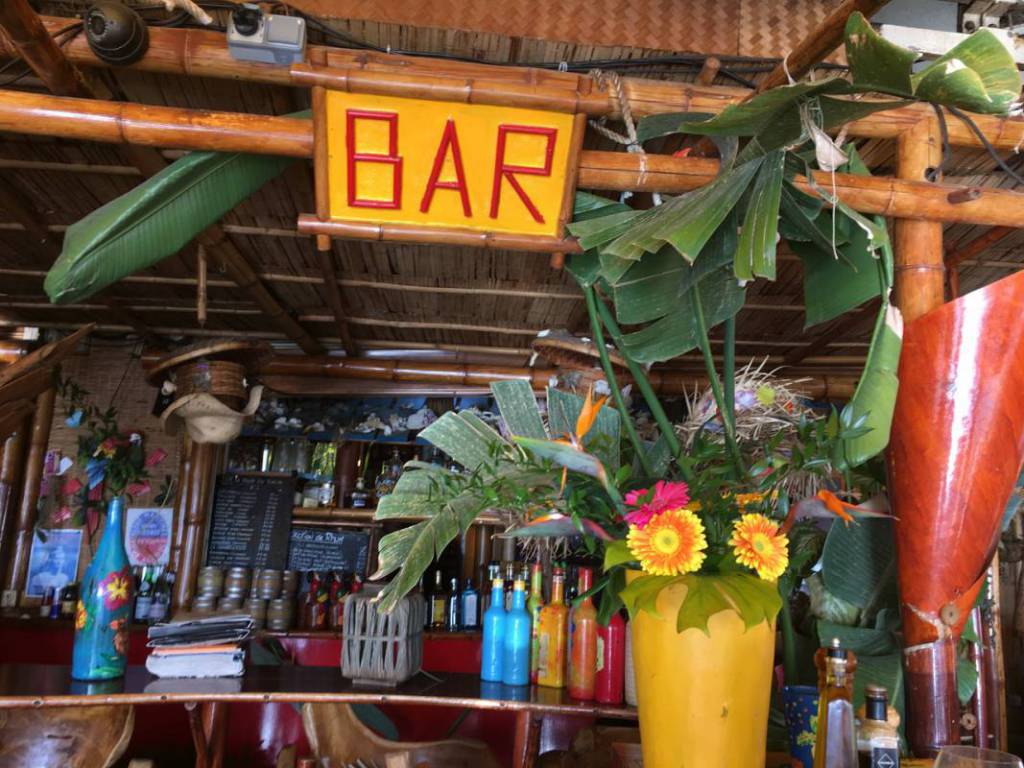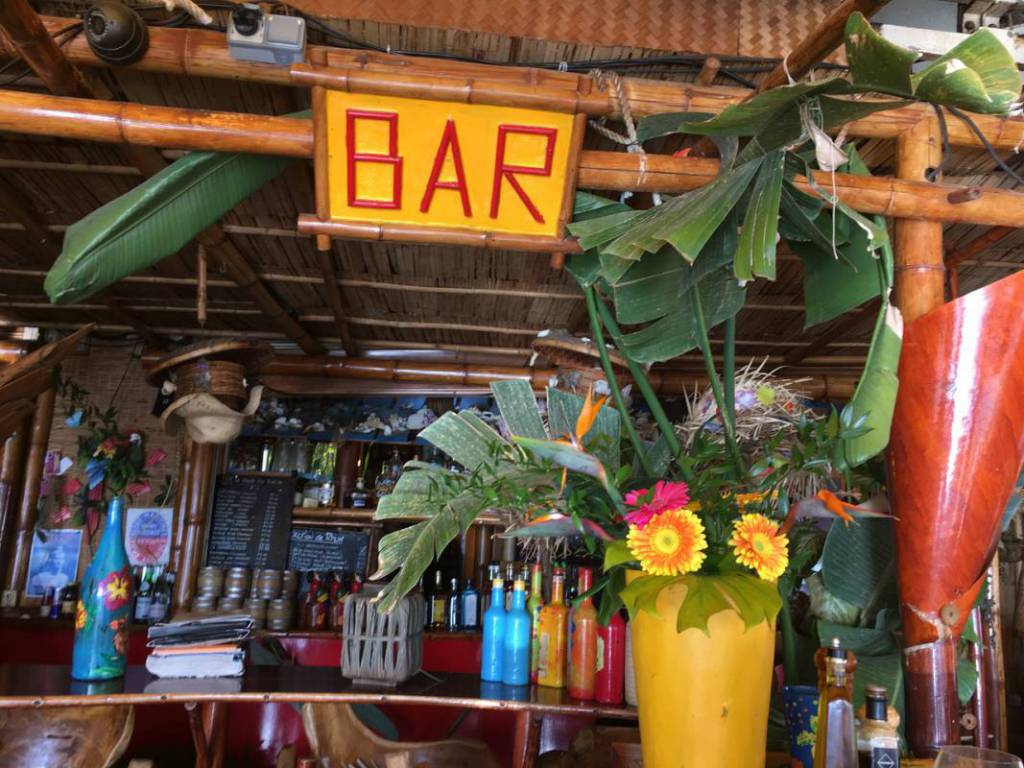 These are some of the hidden treasures that you can experience in the relaxed atmosphere of this tropical shelter facing the blue of the sea.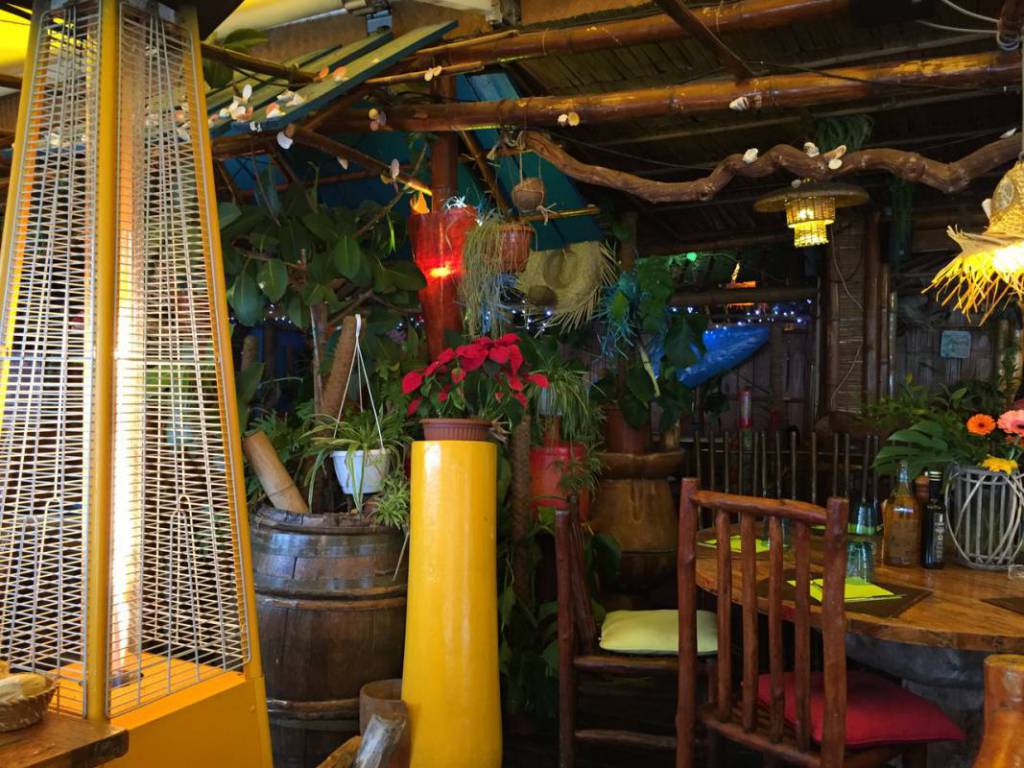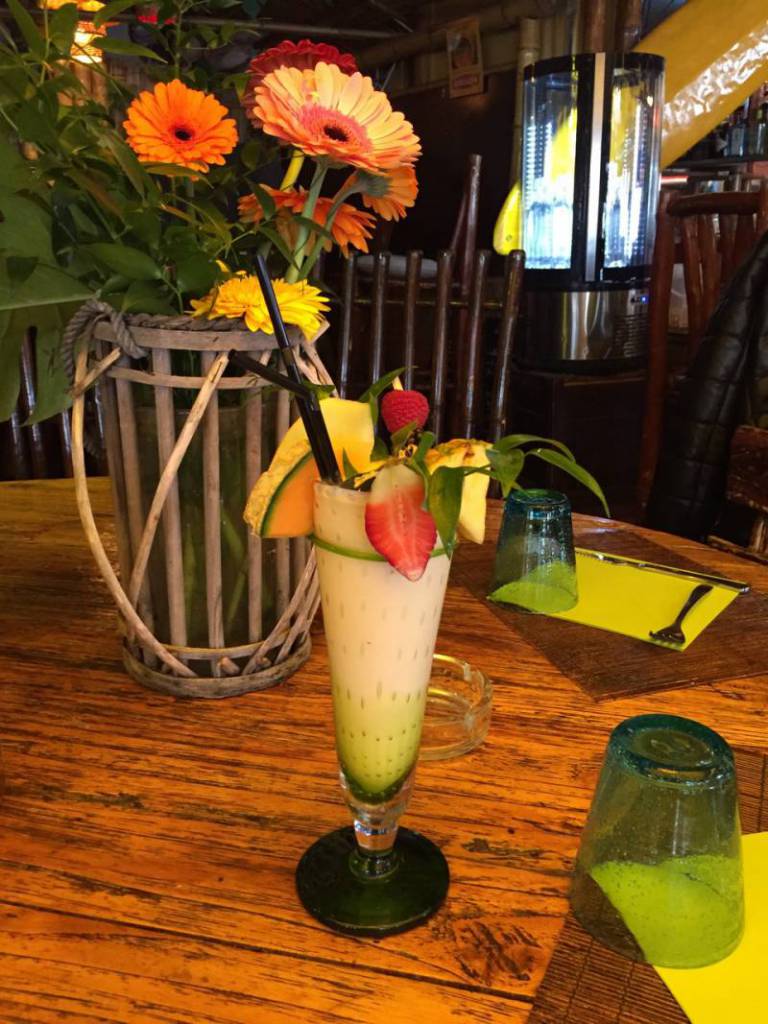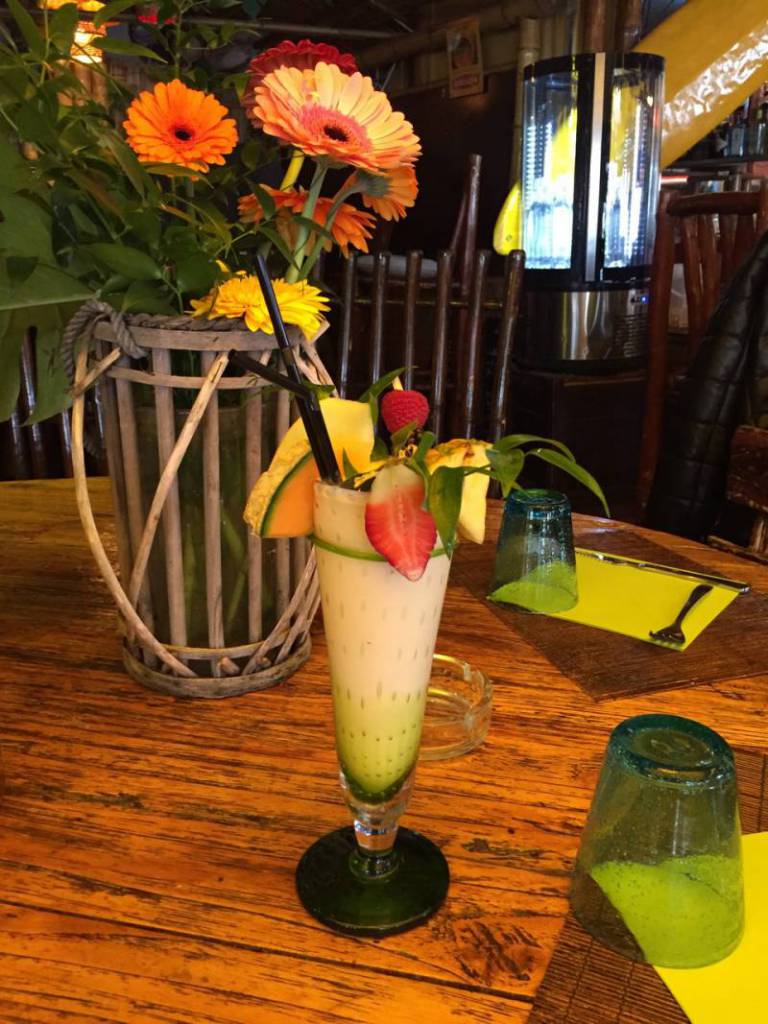 La Cabane
167 Promenade des Flots Bleus, Saint-Laurent-du-Var
+33(0)6 2353 0629