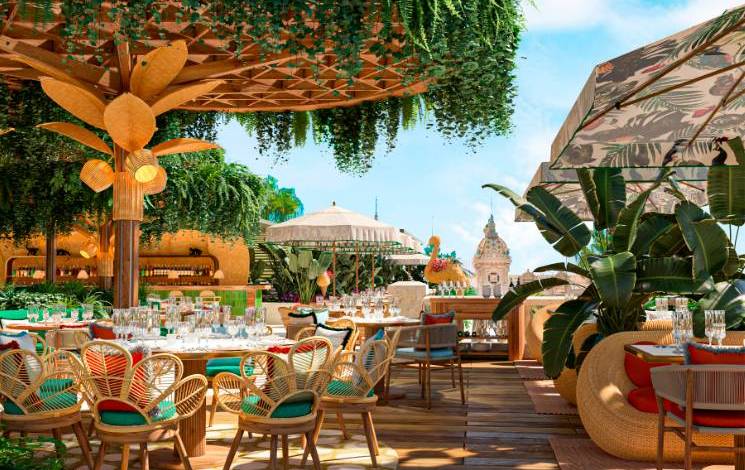 The recent years opened up for Monaco residents and visitors some new restaurants. One would think that those who dine here would have difficulty being impressed with a new establishment after having such legendary ones on their doorstep as three Michelin star Alain Ducasse's Louis XIV, or Yannick Alléno's Pavyllon Monte-Carlo. However, we are sure that the new restaurants will find something to surprise the most demanding gourmets. And exciting venues have prepared for the summer season creative menus, and renovated their interiors or come up with new entertainment. Please find out all about it in our traditional gastronomic review.
Maona
This summer alone, SBM is opening two new restaurants in the Principality. And one of them is the revival of Maona, which will open as a new gastronomic establishment.
Five decades ago, Maona was one of Monaco's most popular and exclusive bars. Its name comes from a combination of Maria Callas, renowned opera singer, "Ma", and Aristotle Onassis, "Ona", business tycoon, who had a nine-year love affair with Callas. They were behind the birth of an iconic Riviera club called Maona in 1962.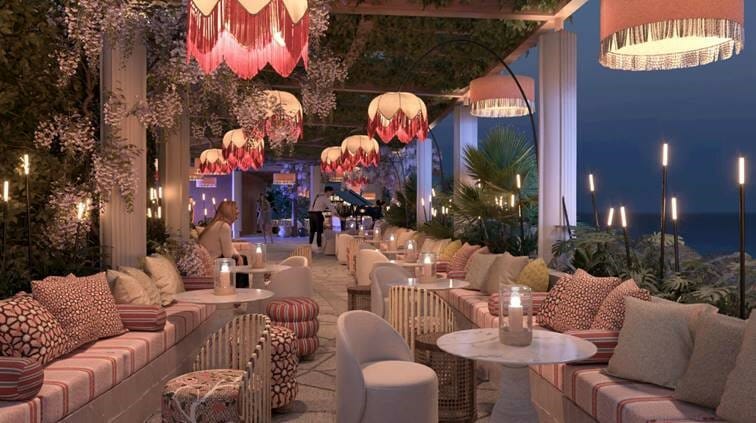 Maona Monte-Carlo will be offering a first in the Principality: a summer cabaret under the stars with an astonishing Riviera atmosphere, a return to its roots, celebrating live music and Monaco's culinary heritage.
Bar Sauvage, with creative cocktails that pay tribute to the different districts of Monaco, rare spirits such as vermouths from the 50s and 60s, and an exclusive after-dinner drink made from Monaco oranges for custom recipes, all under the watchful eye of mixologist Giancarlo Mancino, is another exclusive feature of this new Monaco establishment. A rare gem to enjoy under the arbour during sweet summer evenings is an exceptional Negroni Monte-Carlo 1956, the year in which HSH Prince Rainier and Grace Kelly were married. The experience will be complete with the Tam Tam Room, an ultra-VIP space with seating for 12 and an original visual design, a nod to Josephine Baker.
Every day from 7pm to 2am, a pianist, a Diva and a DJ will take turns to bring a live musical feel to the setting with its shimmering retro feel overlooking the sea.
For more information visit their website.
Les Ambassadeurs by Christophe Cussac
The Hotel Métropole Monte-Carlo will not be low profile on the scene this year and will be offering residents and visitors to the Principality a new establishment called Les Ambassadeurs by Christophe Cussac. At the head of the cuisine of this new gastronomic establishment, as the name suggests, will be Christophe Cussac, the legendary chef who worked with Joël Robuchon. During his career, Christophe Cussac headed many gastronomic restaurants in France before taking the helm at the kitchens of the two-Michelin-starred Joël Robuchon restaurant in Monaco. Today, the hotel chef heads three Metropole restaurants: Yoshi, the only Michelin-starred Japanese restaurant on the Côte d'Azur since 2010, the Odyssey restaurant designed by Karl Lagerfeld and the elegant Lobby Bar.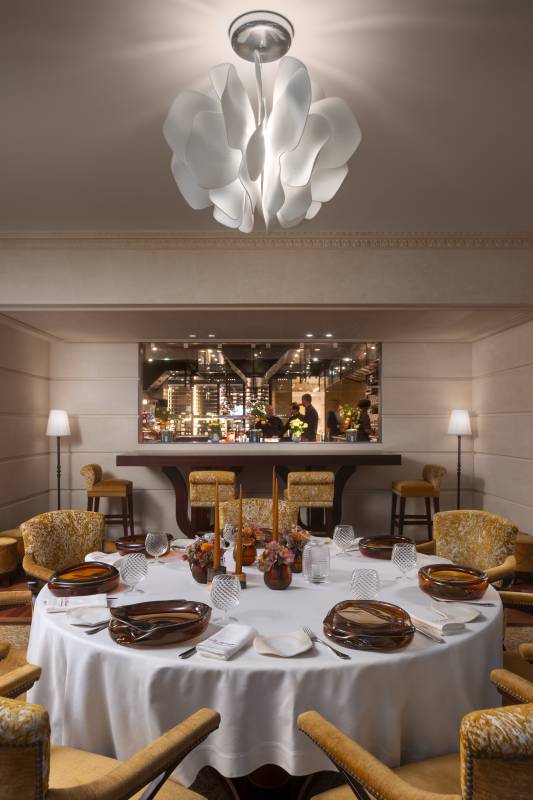 The name of the new restaurant was not chosen by chance. Back in the 1920s there was a gastronomic establishment in the Metropole Hotel called Les Ambassadeurs. Aristocrats, diplomats and royalty were often guests there. It was one of the most popular places in Monaco for locals and visitors to the Principality and now the chef has decided to revive it in a new era, breathing in his signature concept.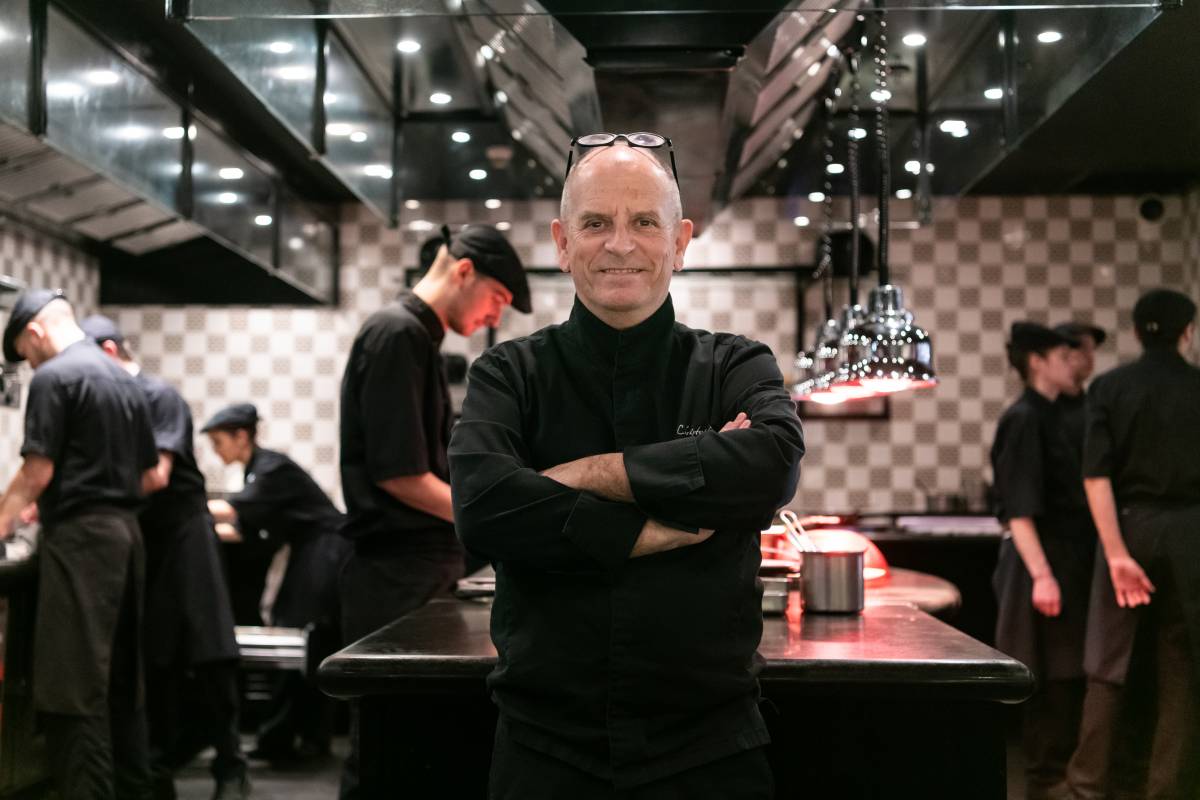 The new venue will be an elegant and cosy space designed by Jacques Garcia, in the same atmosphere as the Hotel Metropole itself. On the menu, the chef will offer sophisticated contemporary Mediterranean cuisine enriched by his own gastronomic heritage.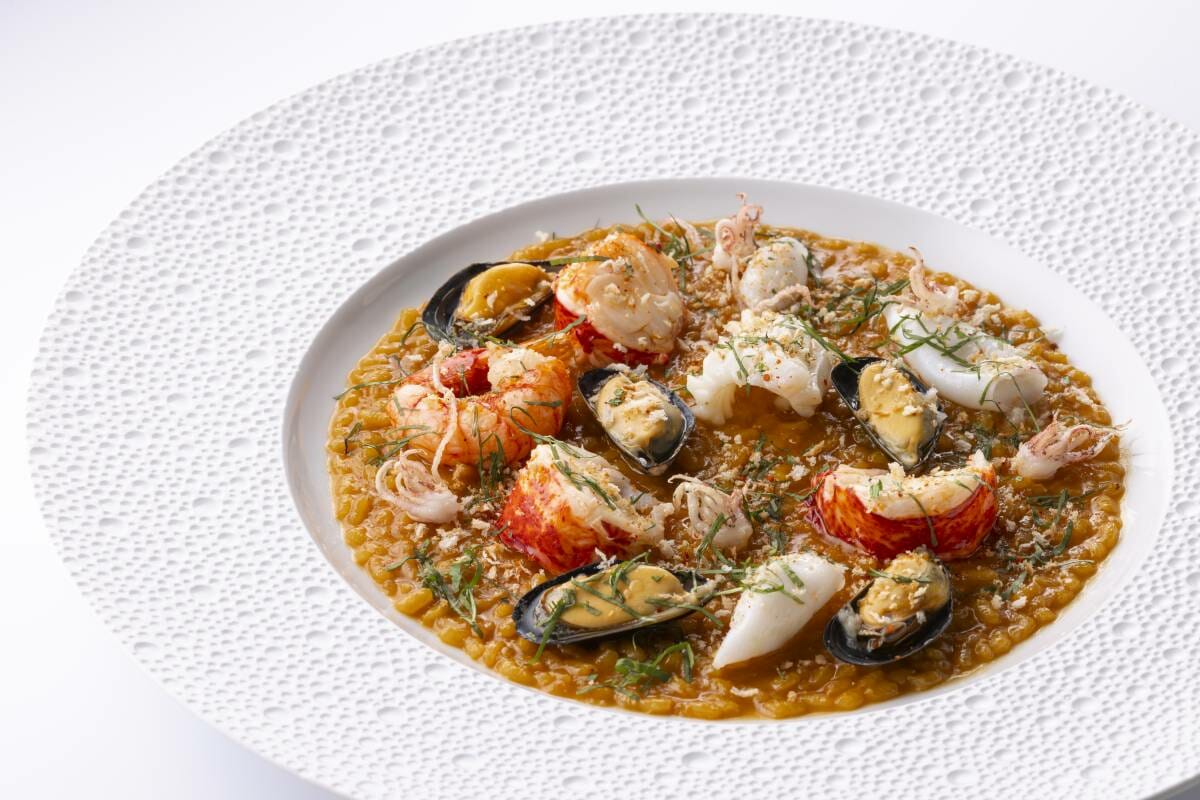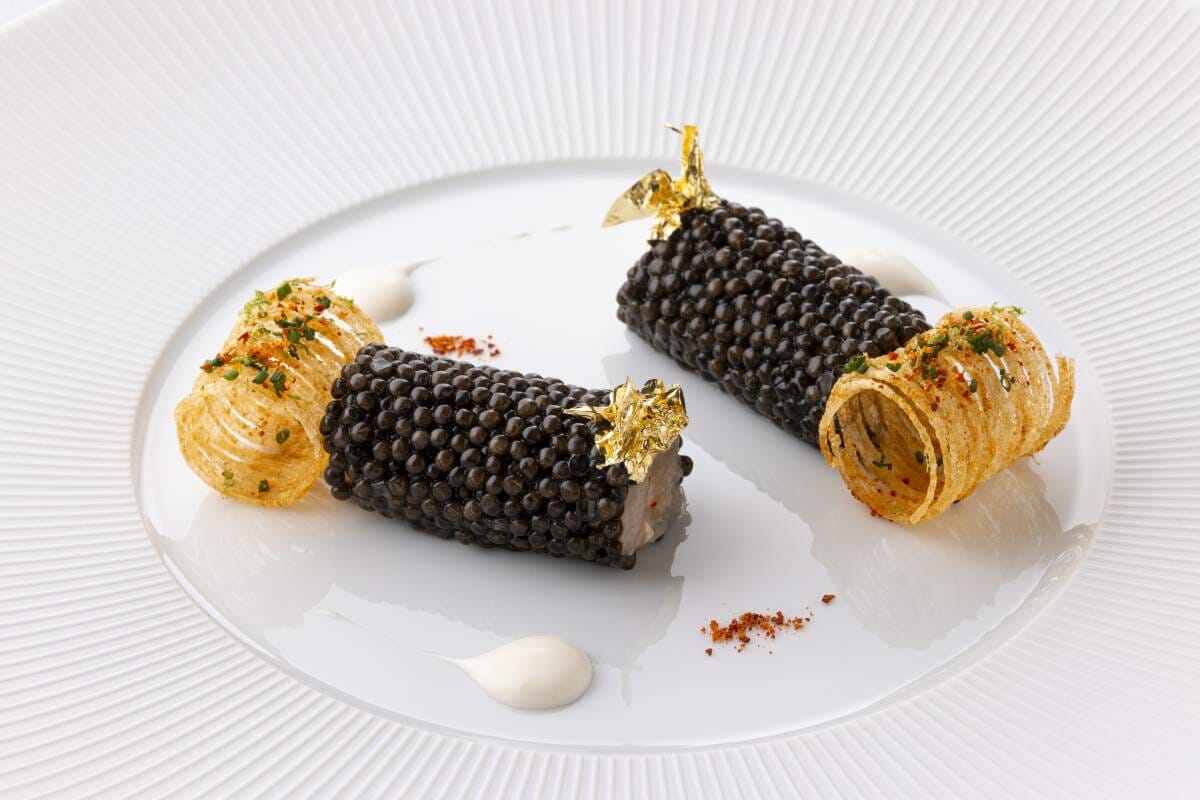 For more information visit their website.
Twiga
Twiga, meaning Giraffe in Swahili and inspired by Flavio Briatore's love for Africa, is a brand of Majestas, curator of lifestyle's icons. Fascinated and intrigued by the coastal, milder landscape of Malindi, he wanted to translate the city's wild charm into a new venue concept, aiming to become a welcoming, glamorous home-away-from-home for sophisticated cosmopolitan clientele.
With an eclectic Italian and New-Asian culinary offer, an adventurous African and Japanese cocktail menu and a stunning just refurbished venue, Twiga Monte-Carlo provides its global modern tribe with surprising and memorable nights.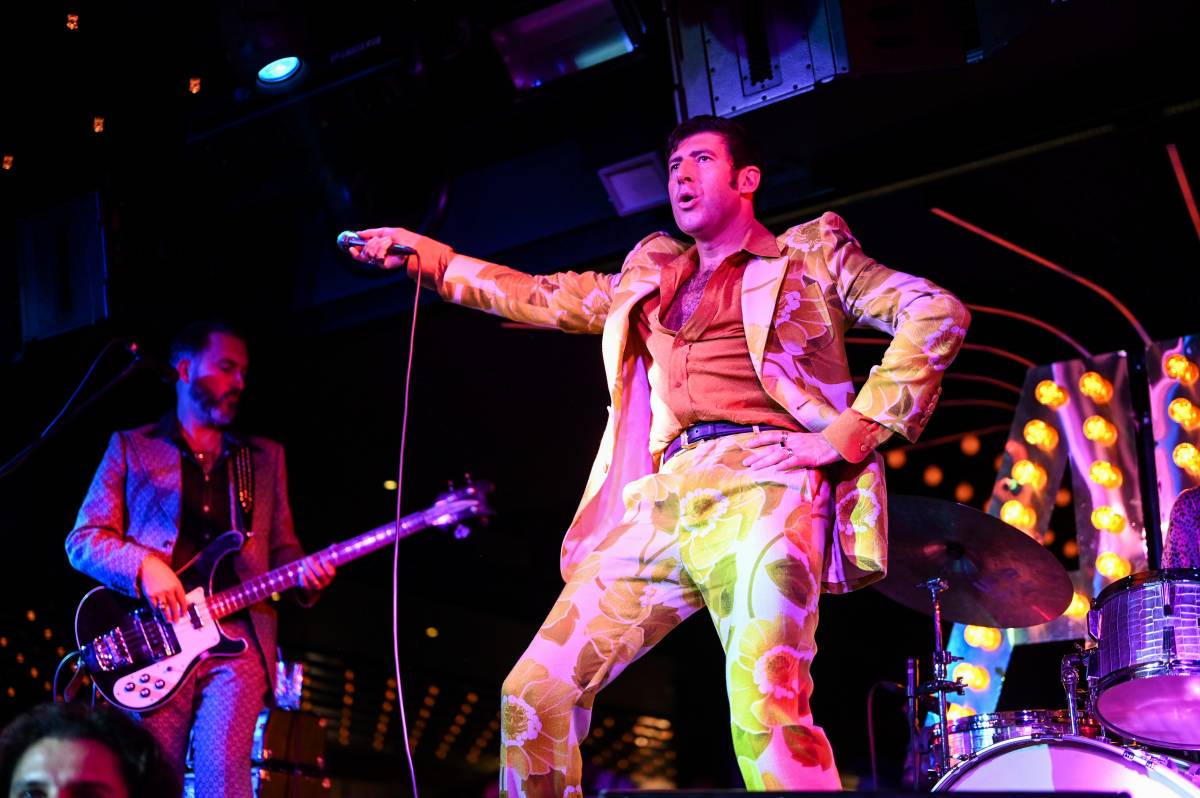 Since its opening in 2014, the venue attracted experience seekers thanks to its combination of bespoke cuisine, unblemished service, eclectic design & atmosphere and entertainment.
A market leader in offering a full-on experience of extremely high quality dining and clubbing with a strong lifestyle aspect, Twiga Monte-Carlo is fully set-up for the Summer Season 2023 which was inaugurated with the most awaited and exciting event of the year, the Monaco Grand Prix 2023.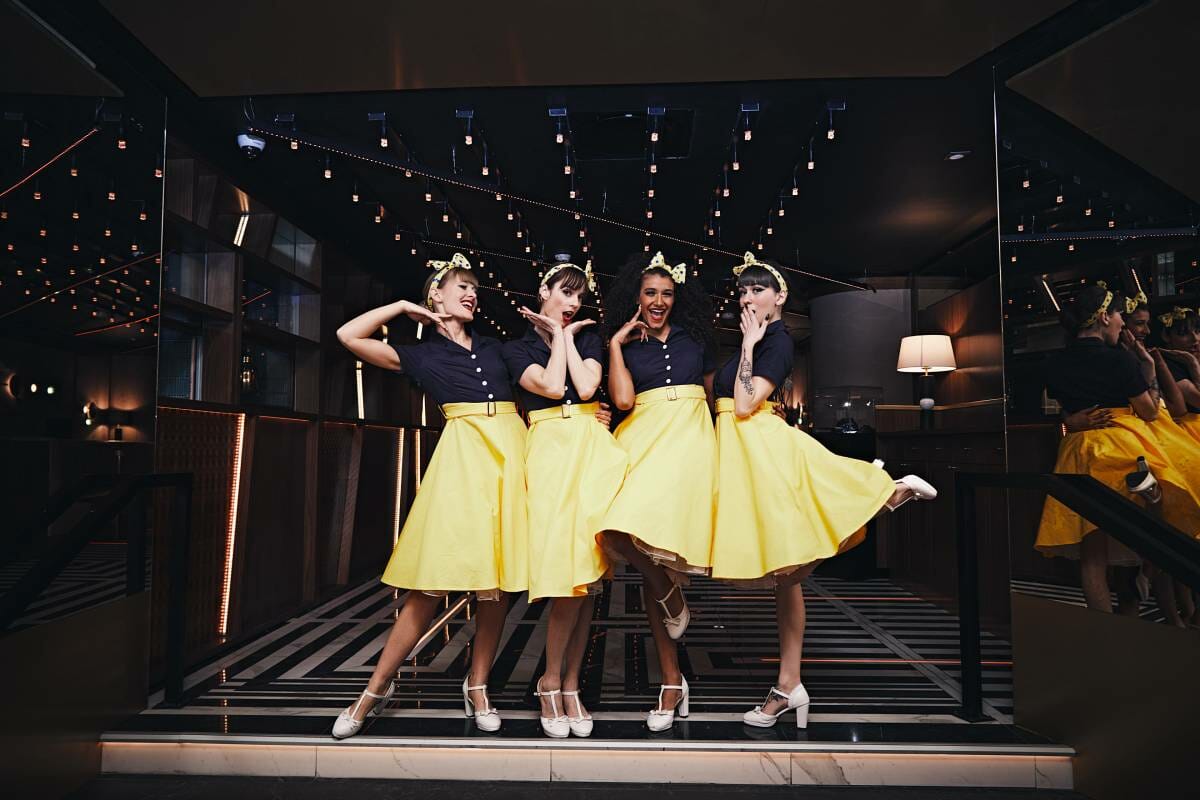 During the Summer Season, Twiga Monte Carlo becomes a must-visit location thanks to its lively atmosphere. Guests can enjoy a wide range of entertainment options, including exclusive dinner shows such as Alessandro Ristori & The Portofinos and multiple cabaret shows by Dolce Riviera and much more.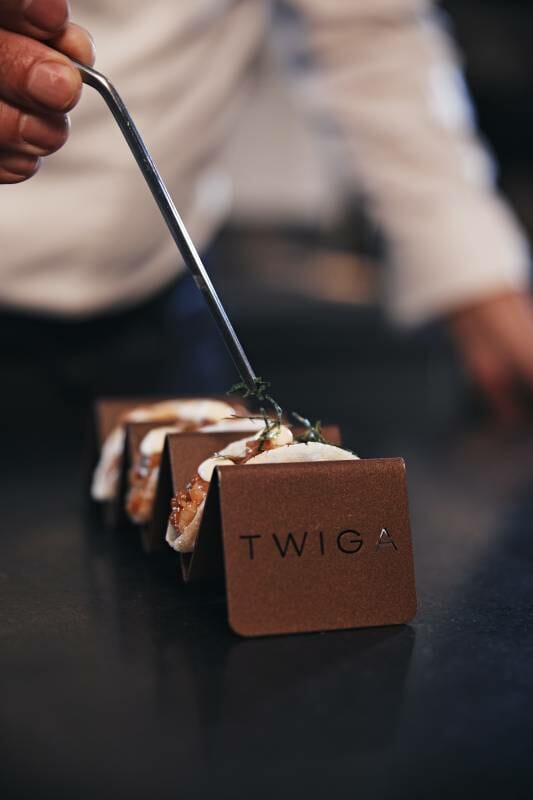 The club is a nightlife hotspot, opening everyday from 1am and featuring internationally recognized djs such as Louie Vega, Themba, Sona, Jamie Jones and Marco Carola among others.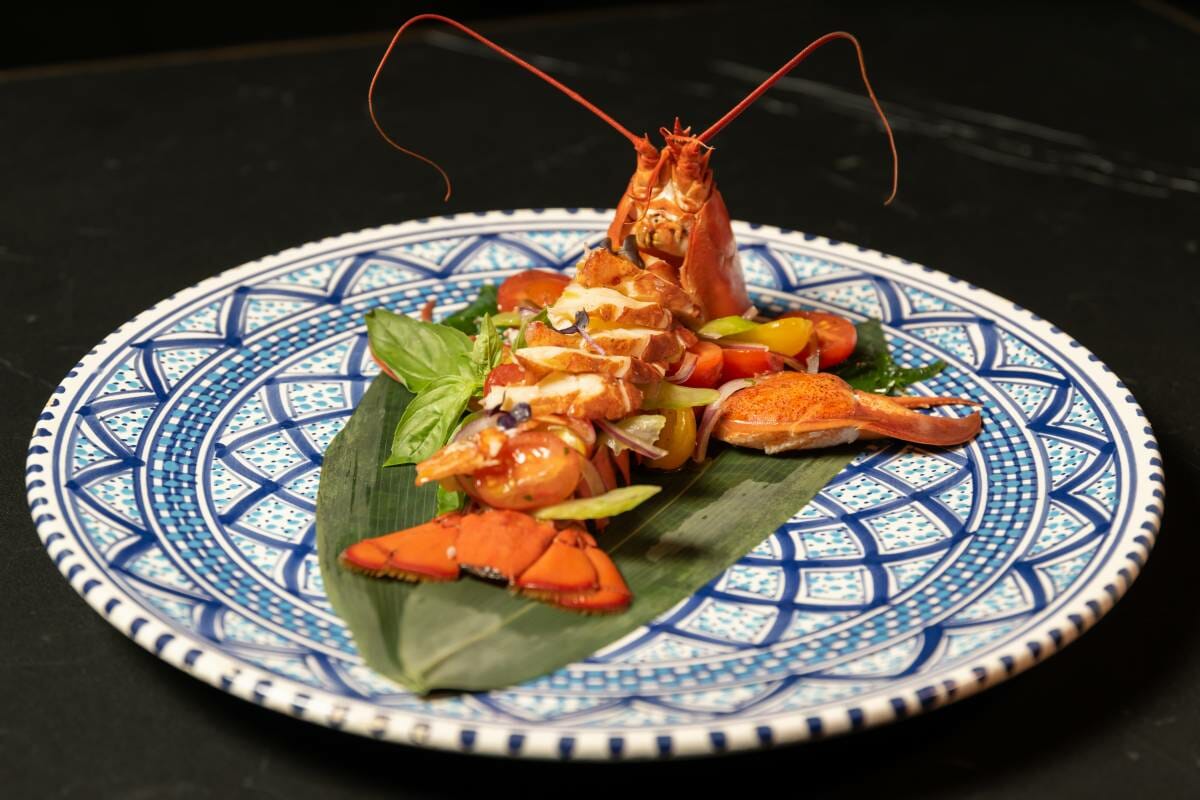 With its beautiful setting and vibrant atmosphere, Twiga Monte-Carlo is the perfect destination for anyone seeking a memorable summer night out in the Principality of Monaco.
Open everyday
Dinner from 8pm
Club from 1am
For more information visit their website.
Em Sherif Monte-Carlo
After an immensely successful first season, Em Sherif Monte-Carlo returns to the Hôtel de Paris Monte-Carlo from 4 April until 30 September 2023 to celebrate spring and summer with new flavours. Founded by Mireille Hayek in 2011 to celebrate authentic Lebanese cuisine and culture, Em Sherif is an internationally renowned restaurant group from Beirut.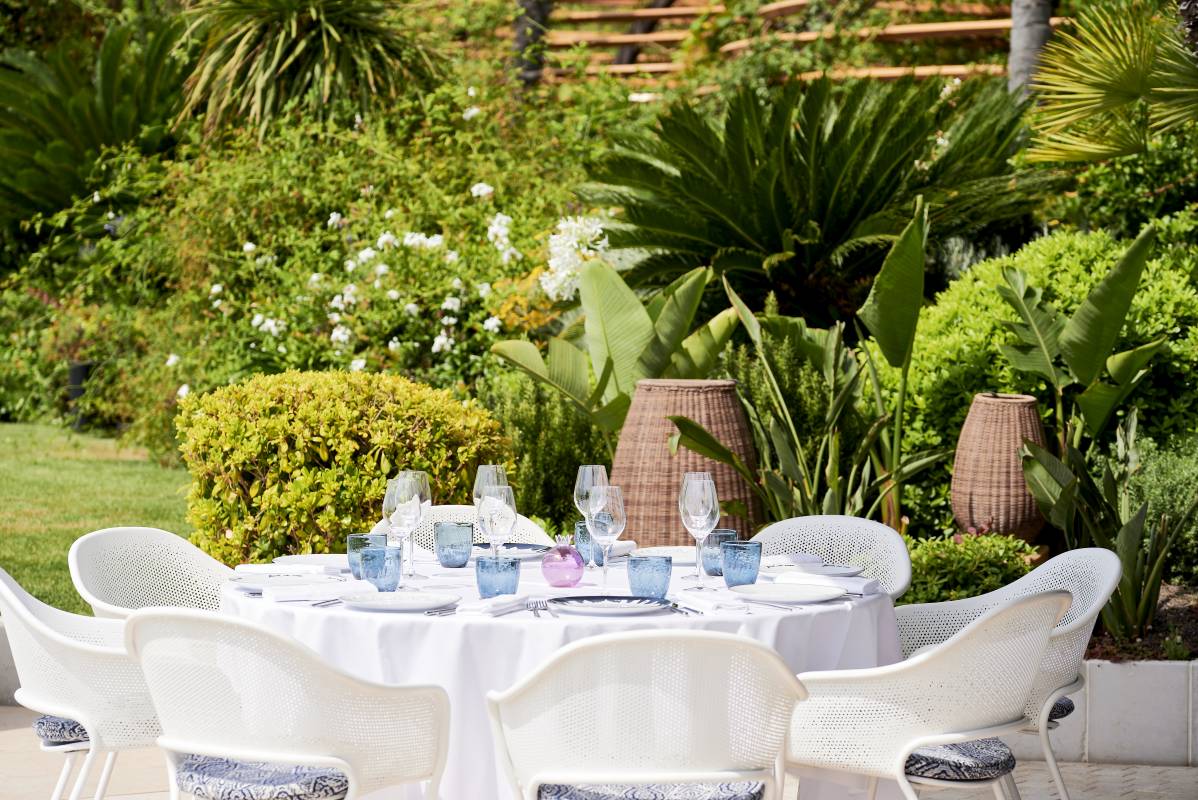 For its reopening within the legendary Palace of the Place du Casino, Chef Yasmina Hayek has redesigned a menu combining modernity, tradition and all the essentials of Lebanese cuisine.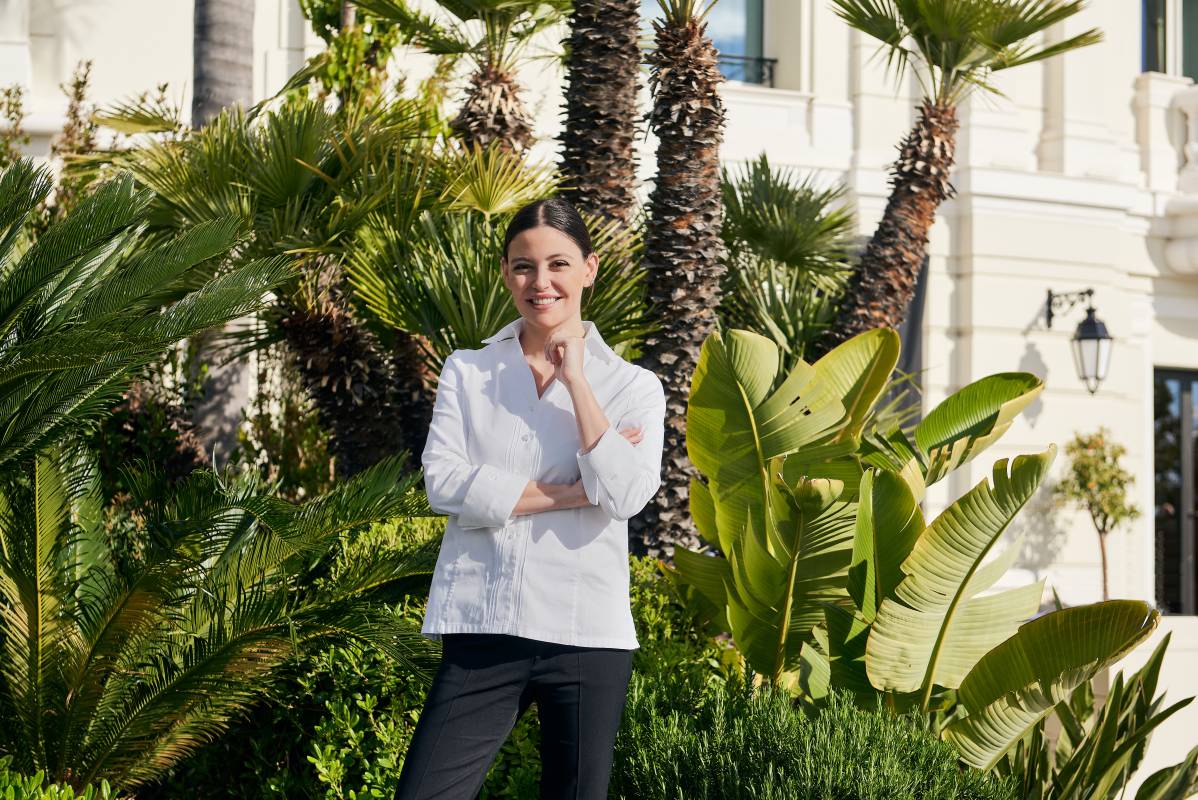 The success of Em Sherif Monte-Carlo lies mainly in the tasty cuisine by the talented Chef Yasmina Hayek. She has piloted Em Sherif Monte-Carlo with refinement since last year. For this new season, the Chef has shown even more creativity by adding new and traditional dishes from Lebanese and Mediterranean cuisine. This year's menu features five versions of grilled "Mechwi" including "Taouk" (marinated chicken skewers) and Lahme Wagyu beef skewers. Other dishes include Lobster Moghrabiyet, Sharki rice with candied shoulder of lamb, pistachios, pine nuts and almonds. And for dessert: a signature Em Sherif Baklava. The classic 'Best-sellers' from last year's menu will be back as well, including the Siyyadiyeh dish (whole sea bass stuffed with caramelized rice, crispy onion, cumin sauce) and two mezes: Hummus Snoubar and Mutabbal.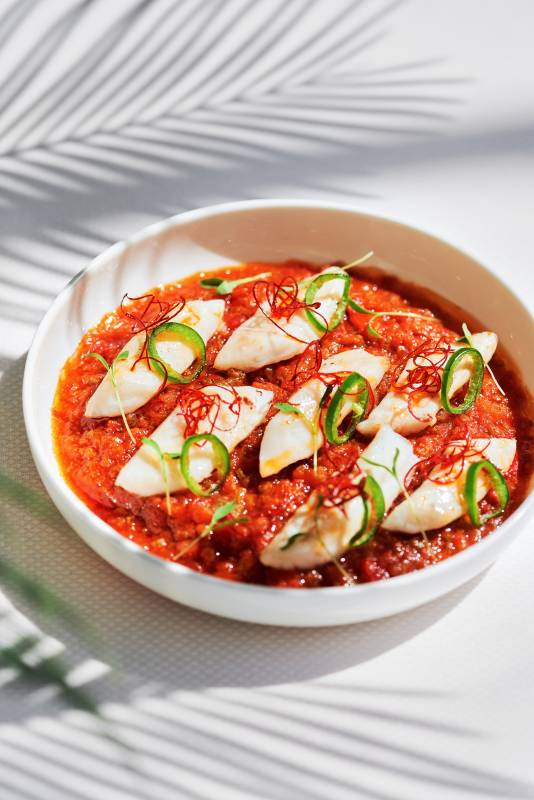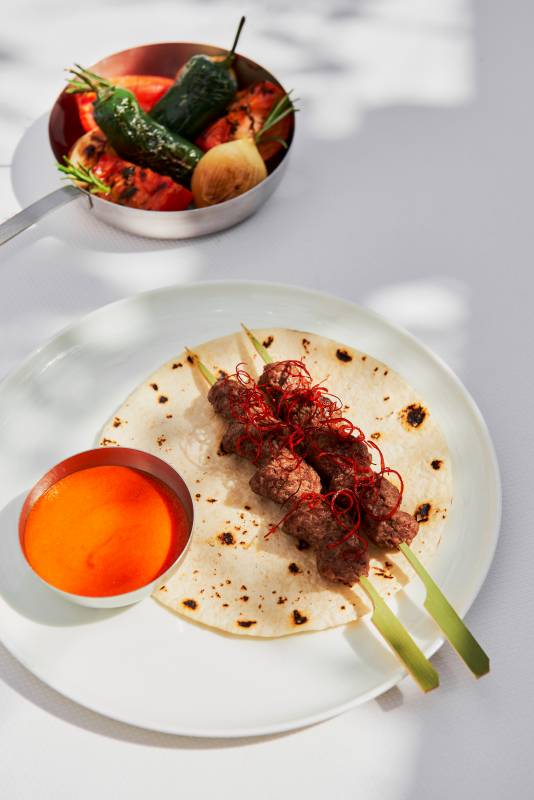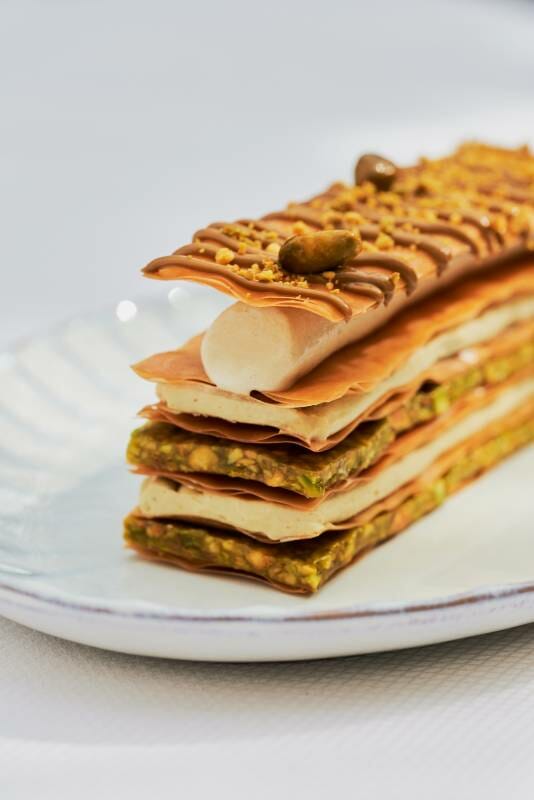 This year, a rich program of 34 music events is on the agenda at Em Sherif. Everything from DJ evenings to sax, vocals and percussion to international artist Faylasuf, with his mix of acoustic guitar and electronic beats.
For more information visit their website.