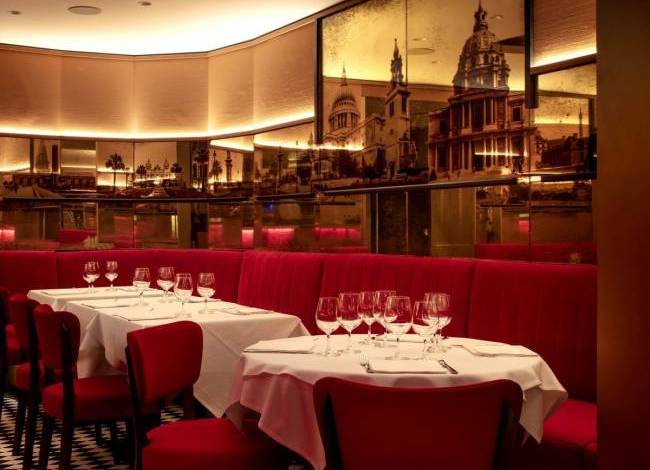 Monaco is entering a high off-season, not only for the cultural and business agenda, but also for haute cuisine. New names, new restaurants and new professionals are entering the scene. Today we start our overview of the restaurants that have opened their doors this spring and which we suggest you visit. And we start it with Chez Pierre.
Chez Pierre
Pierre Baldelli was born in St Cloud, Paris in 1965 to an English mother and an Italian father. His career as a Maitre D' spans over 45 years which began in a simple bistro in Paris. Moving to England in 1986 he worked at Weston Manor, Oxon before joining acclaimed two Michelin star chef, Raymond Blanc in 1989 at Le Manoir aux Quat'Saisons. In 1993 he opened Brasserie 44 in Leeds, West Yorkshire for Michael Gill and in 1994 joined Hambleton Hall, 1 Michelin star, Relais & Châteaux owned by Tim Hart.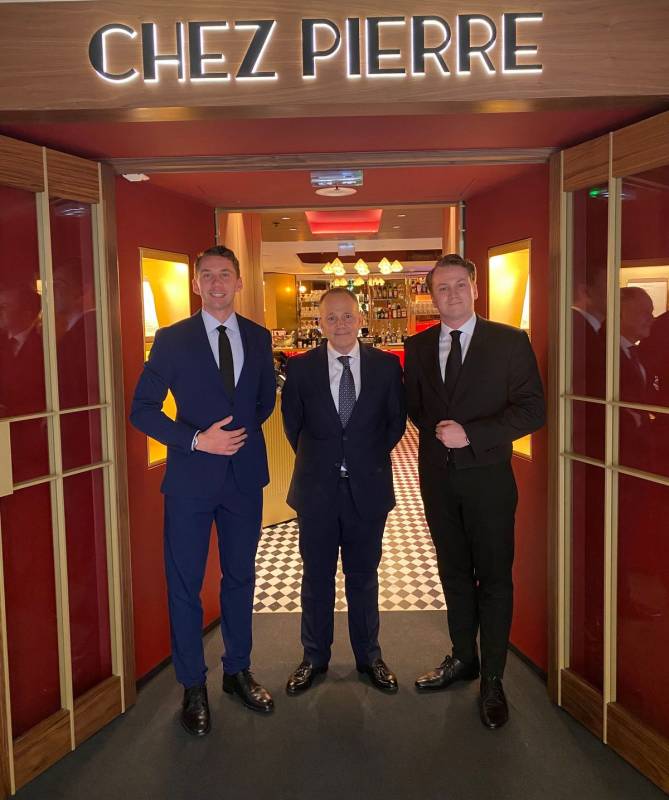 Moving to London in 1995 to work for Marco Pierre White, he was credited for opening and running The Criterion Restaurant Piccadilly, The Restaurant and The Oakroom both awarded 3 Michelin stars and finally Drones of Pont Street in 2000. He was acknowledged as the youngest Maitre d' of a 3 Michelin star establishment and also won awards from Harpers and Queen, Tatler and Evening Standard for Best Maitre d' in London. In 2004 he joined Cipriani London and after eight years, in 2012 he moved to Monaco to open Cipriani Monte Carlo for Flavio Briatore.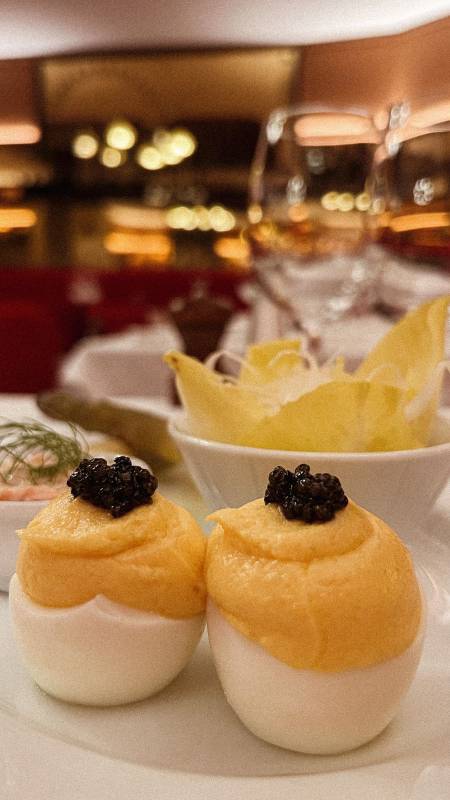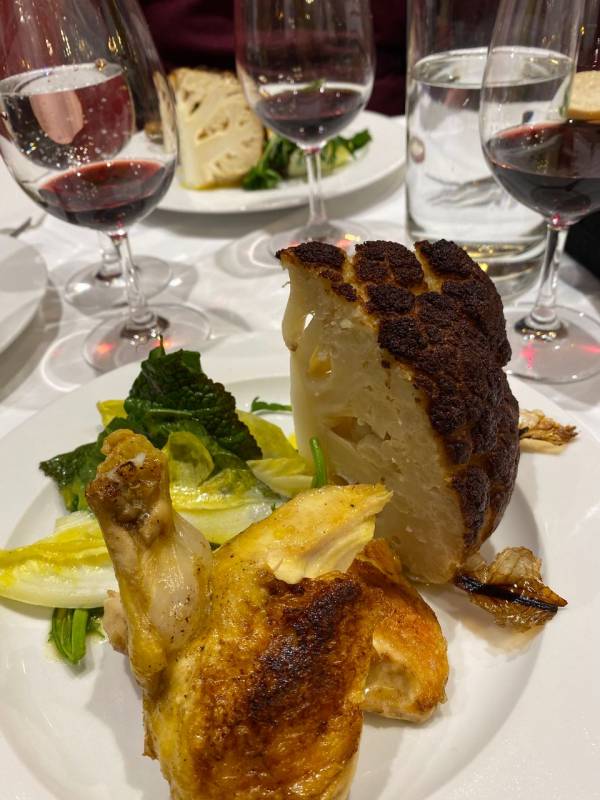 In 2021 and with the support of his family he decided it was time to open his own Restaurant. Involved from the beginning with the demolition followed by the refurbishment Chez Pierre, situated in the Carré d'Or at the Metropole Shopping, Monte Carlo, opened its doors on 21st April 2022. The Restaurant embraces Parisian elegance and charm with a warm ambiance of a private club. Entering the restaurant, the floor leads you to the red glow of the Bar where diners can enjoy a drink or have something to eat. The room is encompassed by red velvet which compliments the chic simplicity of the tables dressed with a white tablecloth and delicate cutlery. Framing the room are antiquated mirrors which hold images of the cities that are part of Pierre's journey to today. They create reflections which allow diners to discreetly see different parts of the room.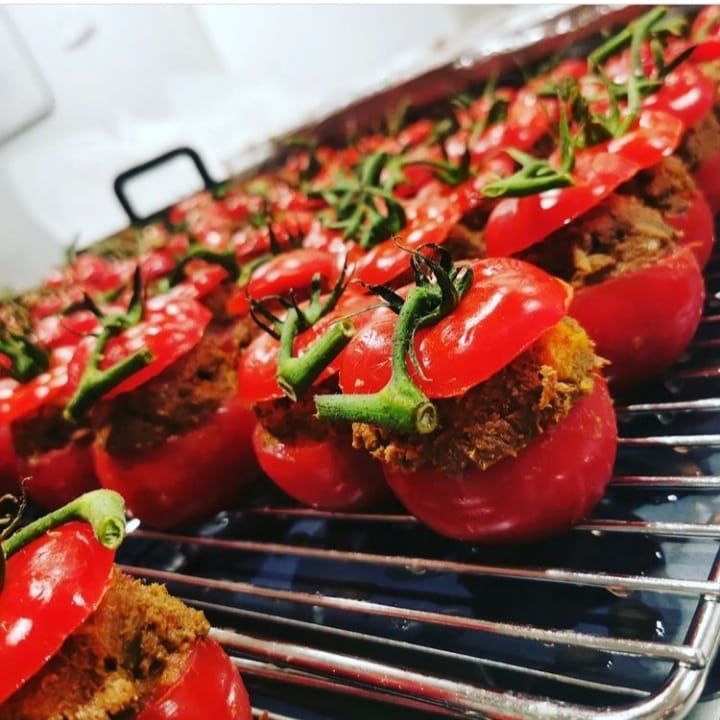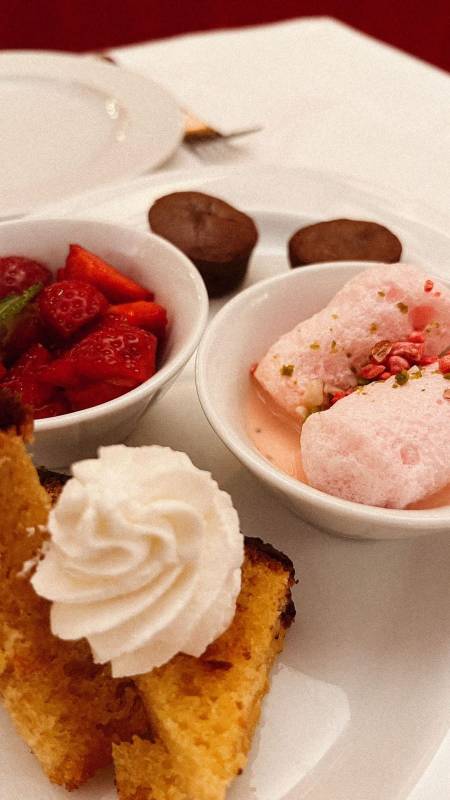 Pierre oversees the dining room with the help of two of his sons. Passing on his knowledge and the experience of his metier is very important and the family are truly committed to service and the attention to detail. 
The restaurant offers a menu based on traditional French cuisine with some international favourites and are prepared by Head Chef Stephane Goudé. With over 30 years experience he is passionate about serving seasonal and where possible, locally sourced produce.
4, Avenue de la Madone, 98000 Monaco
To book a table: +377 9992 0792