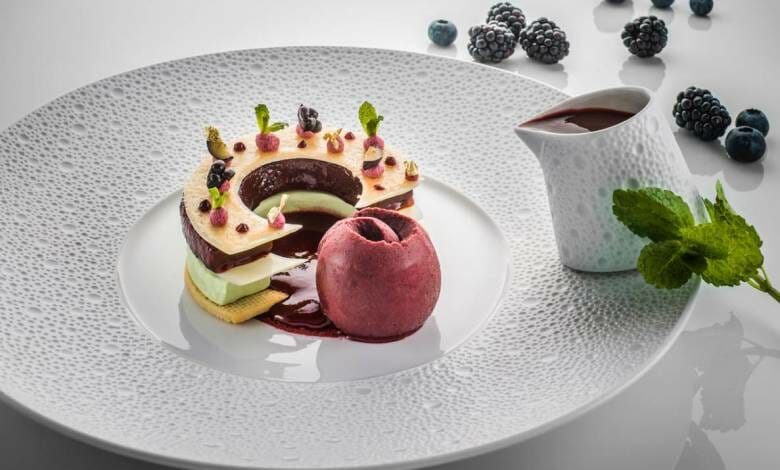 Conviviality and Piedmontese tradition at the "Truffle Bistrot" in Monaco
This restaurant is offering you the very rare and highly praised white truffle of Alba in the very heart of La Condamine, in the Place d'Armes market place. The Monegasque "Truffle Bistrot" maintains indeed close links with a prestigious Relais and Chateau in the Asti area, hosted by a former "San Maurizio" monastery. This is why the great Piedmontese tradition is so much in the spotlight here.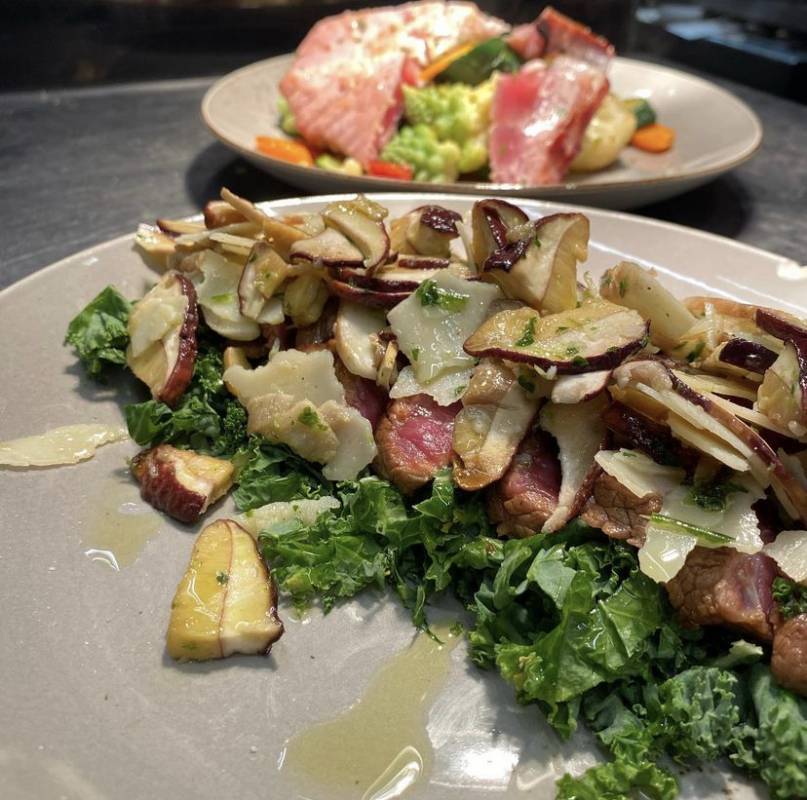 Fish dishes or knife-sliced tartare enhanced by the famous Italian truffle, pasta flavoured with this precious mushroom, desserts delicately sprinkled with small fragrant slices … The cuisine is inspired by two chefs, one from Burgundy, the other Venetian. Brainstorming for the best ideas, they create an original and refined seasonal menu. 
The wine list boasts a wide choice of Italian vintage wines, some from the San Maurizio vineyards in the Langhe region, a historic place in Piedmont, the white truffle homeland.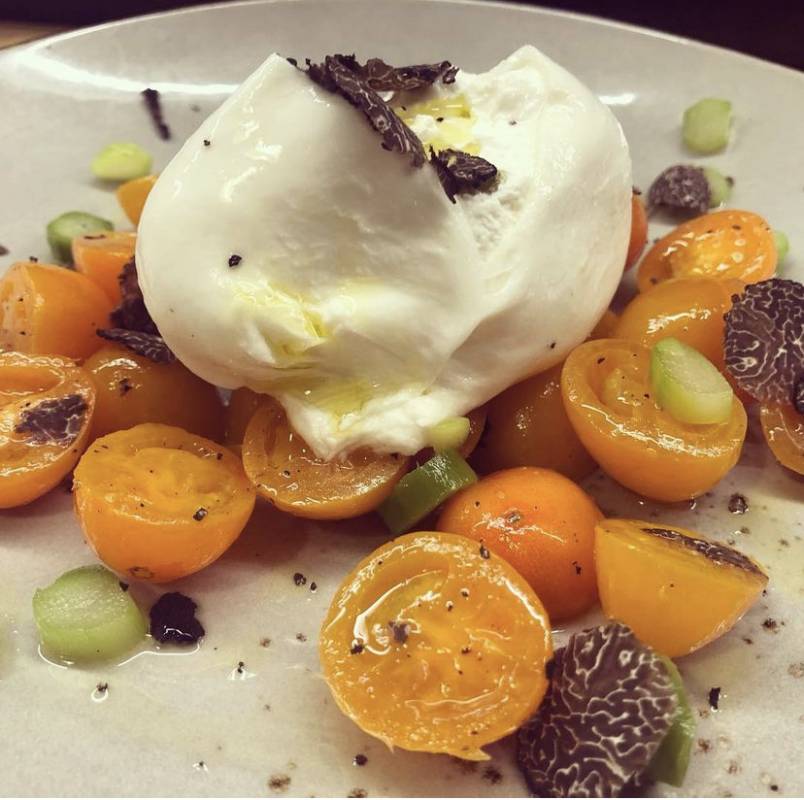 This Italian restaurant located right in the heart of the market square is also renowned for its relaxing and convivial vibes. Diners feel at home here, free to choose between either a very elaborate meal, pizza or a quick snack. Depending on the mood and time available … In any case, this place will be equally rewarding to gourmets as they never compromise on quality here.
Truffle Bistrot
Place d'Armes, Monaco
Tel: +377 9777 1919
Haute cuisine gets a second breath with "L'Oasis" in Mandelieu
After the pandemic's forced hibernation, the prestigious Mandelieu restaurant is welcoming its guests in a new attire. Renovated by passionate architects, decorators and artisans, it is now opening a new chapter. Elegantly combining Provençal charm and the French art de vivre, "L'Oasis" is entering a modern era, still true to the French haute cuisine.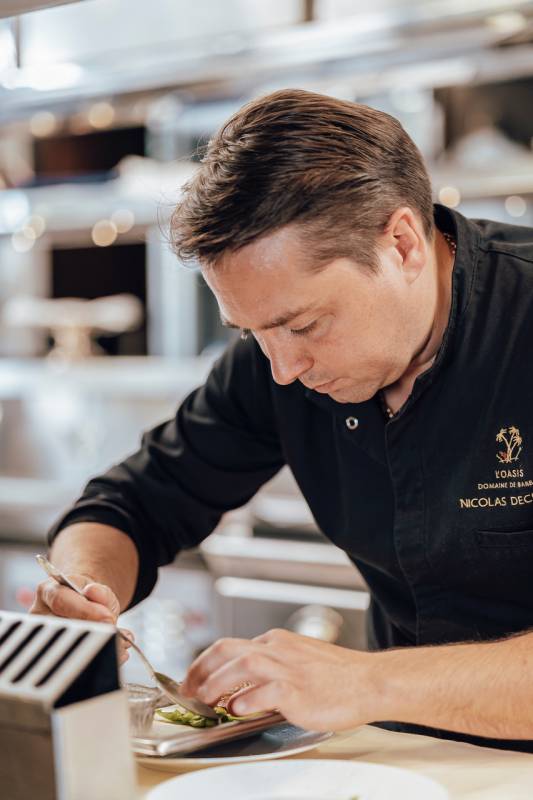 Its chef, Nicolas Decherchi, with a long-time experience in a Michelin starred restaurant, is sticking to timeless classics. From "hare à la royale" to "homemade truffled foie gras" — the traditional dishes are innovated daily with seasonal products, selected with care.
"Our menu is updated five times a year depending on the market produce. We are willing to share the best with our customers … Cooking is the dream come true that we are living every day. To capture inspiration, you have to stay alert at all times. Then a vision, an emotion, an idea would germinate … Inspiration comes when you are always on the lookout".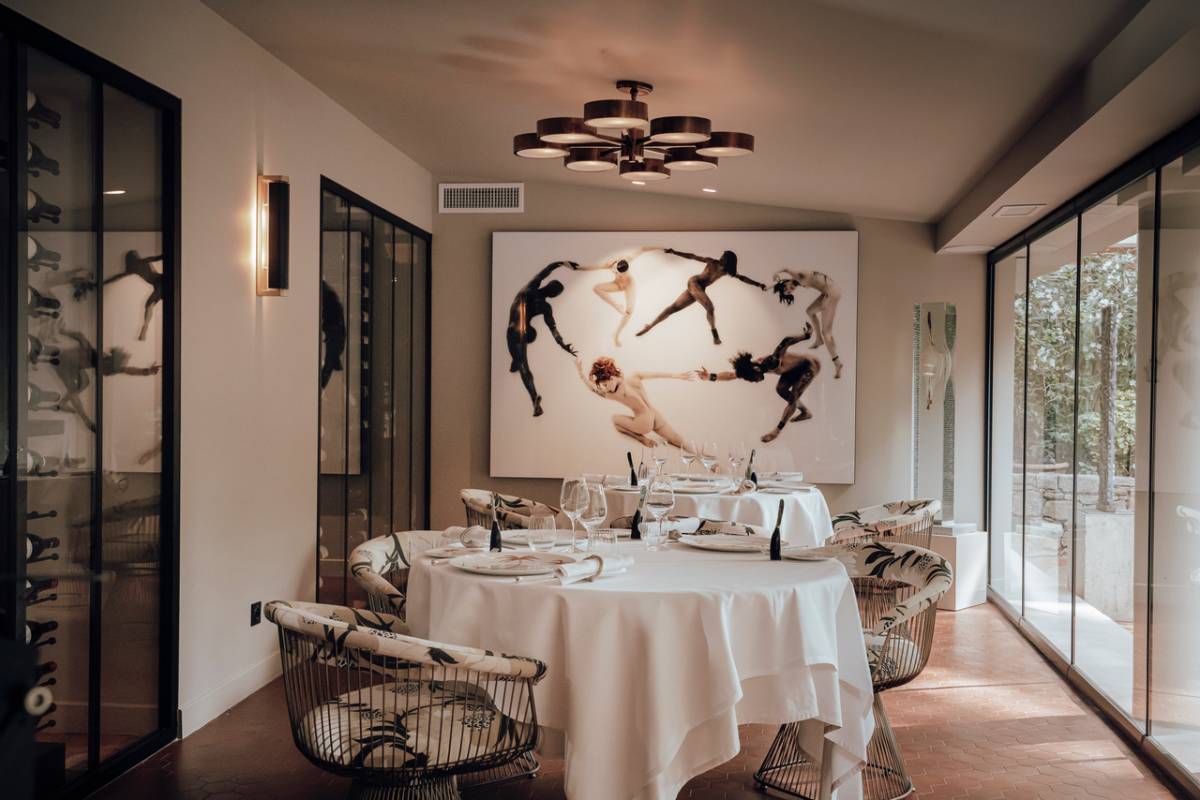 The brioche-cooked cauliflower or sole with tarragon are embellished with a truffle. That of Alba, of course, "an exceptional product that speaks for itself". According to the chef, it is the best for perfuming a breaded egg or scallops. The restaurant also has a signature dessert, a soufflé which changes its flavour with the seasons: pear and salted butter caramel during this period, apricot in summer, pineapple in winter …
On the wine side, a talented oenologist has some rare bottles for us in store. Pascal Paulze, "Meilleur Ouvrier de France", has composed a remarkable cellar.
All our senses thus awake to a colourful and original feast. An oasis indeed, in a contemporary setting.
L'Oasis
6, Rue Jean-Honoré Carle,
Mandelieu-la-Napoule, France
Tel : + 33(0)4 9349 9552
"Osteria Il Cortile" right in the countryside, a perfect venue for savouring the famous Alba truffle
Take in its magical view of the lovingly cultivated green hills and vigorous vines. "Osteria Il Cortile" is a perfect setting indeed for tasting the best of the Piedmontese cuisine, embellished by the legendry Alba truffle. Sprinkled over meats or pasta, this precious mushroom is a trophy of local woods. Its unmistakable scent, reminiscent of a fermented cheese with a hint of garlic, is highly prized by all gourmets.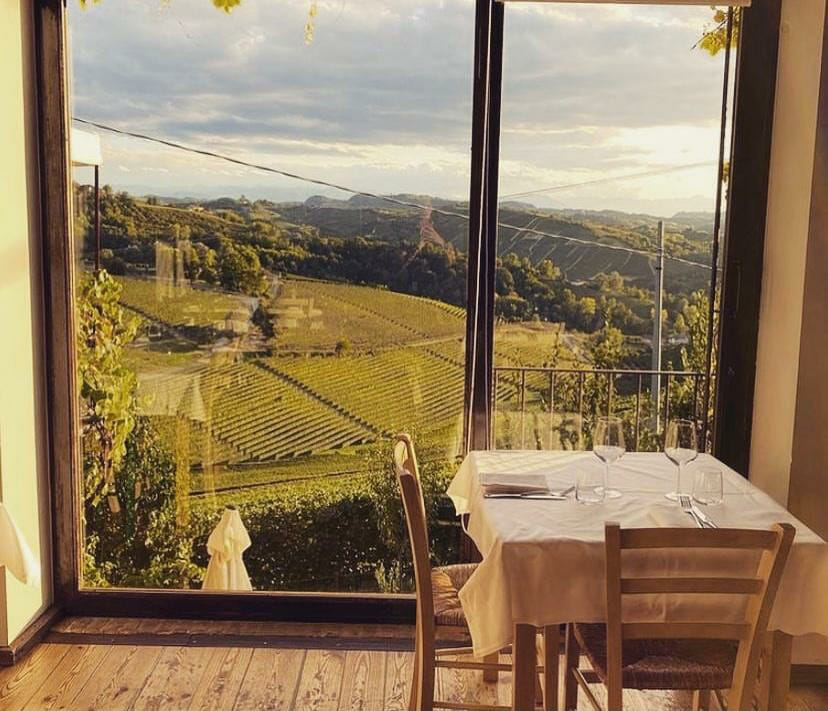 This traditional family inn is favouring local products. The chef, Simone, gives his preference to small producers to find exceptional fruit, vegetables and typical ingredients rarely found in supermarkets. His traditional Piedmontese dishes thus stand out thanks to their original and innovative touch.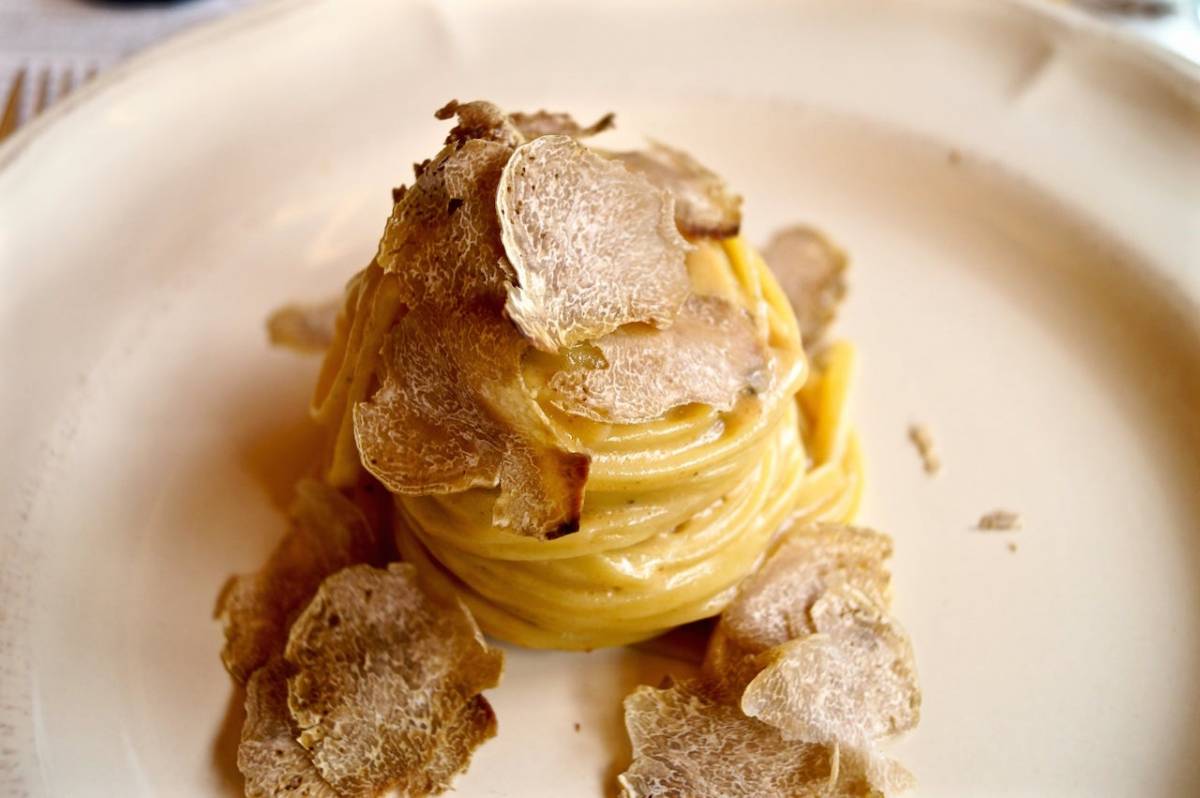 As for wines, you will find a large selection indeed for your dinner. The local vineyard is owned by the same family. We are thus right at the heart of a rich terroir producing some great wines. The restaurant also offers denominations produced in other countries, advising us on perfect wine and food pairings. A keen cocktail of simplicity and refinement indeed. With an added bonus of an incomparable Italian tavern's charm.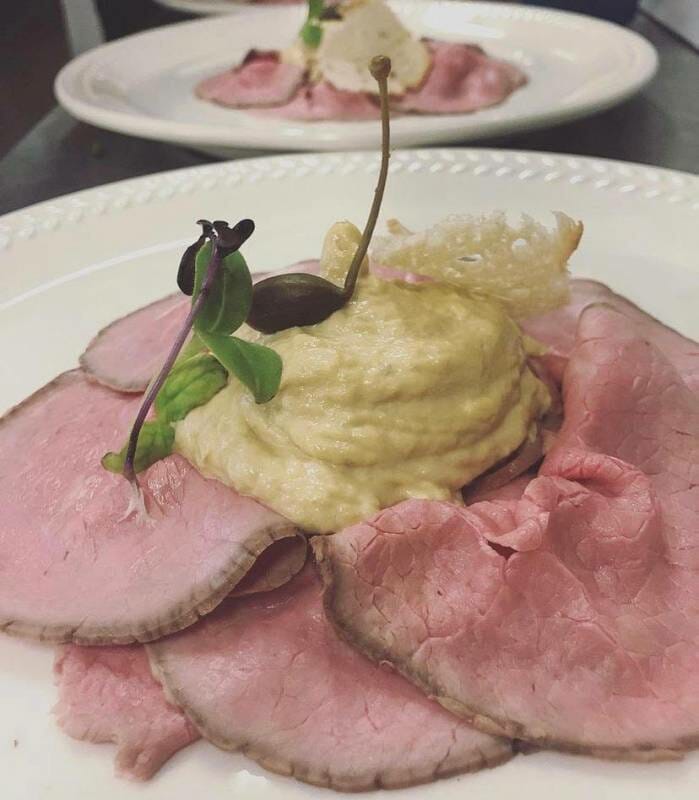 Osteria Il Cortile
Via Santa Croce, 17, Diano d´Alba, Italy
Tel : + 39 0173 69595
Creative cuisine and flavours from elsewhere at "Le Panier" in Old Nice
If you are a creative cuisine lover, a new quiet restaurant in the very heart of Old Nice has many surprises in store. The "Le Panier" chef has been chiselling his talent in a number of starred destinations around the world. Working in Switzerland, Australia and New Zealand, he got familiar with some exotic flavours and refined his taste for original dishes, particularly favouring the truffle.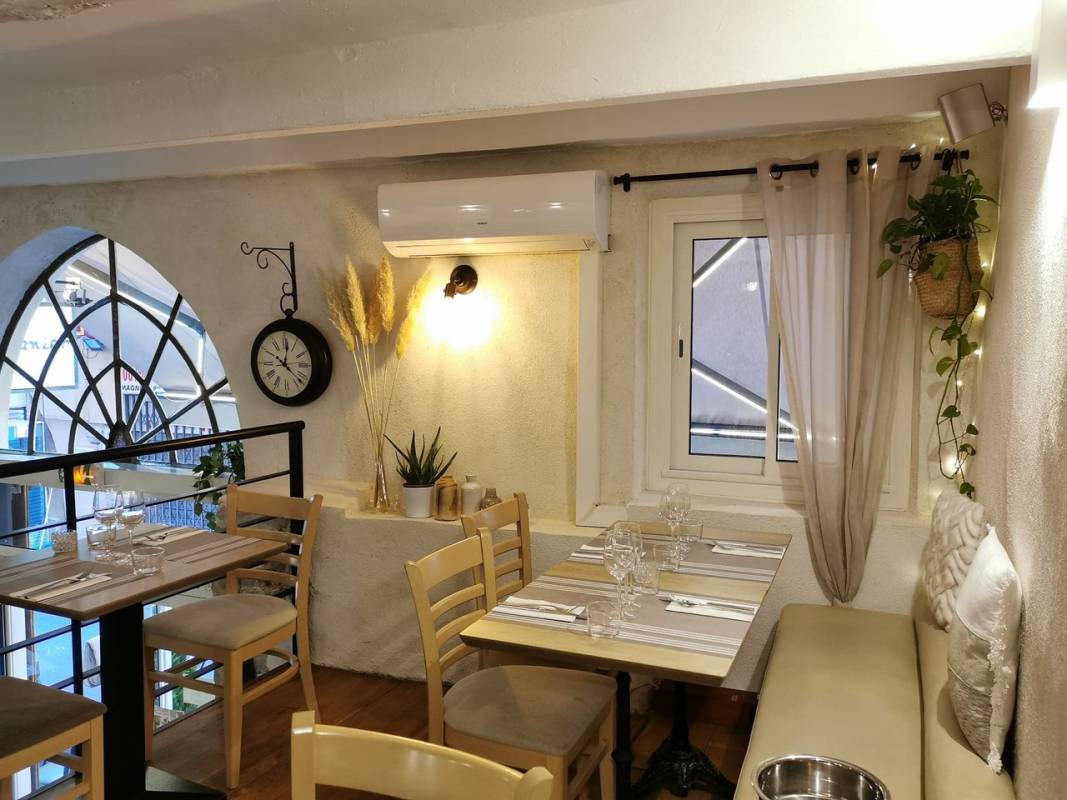 Aurélien who is fond of modern and colourful cuisine often flavours his risotto, pigeons or pheasant-stuffed ravioli with this precious mushroom. The menu is regularly updated, giving free rein to his inventive spirit. The chef makes and cuts his own truffled brie. You will never find it in a cheese factory.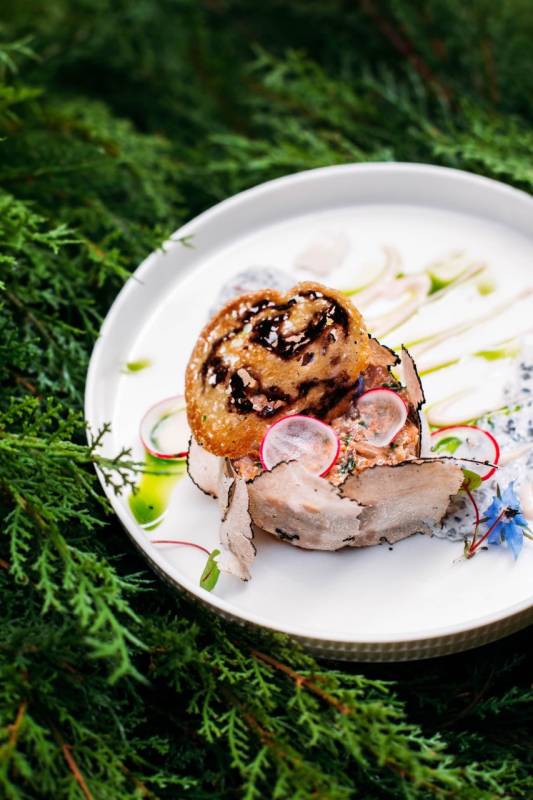 The interior is simple, with a relaxed atmosphere. It is all about what you have on the plate. "We are willing to take our guests on a journey to explore new textures, smells and flavours". For this kind of experience, the choice of products is essential. The Cours Saleya market and good fishmongers are just a stone's throw away…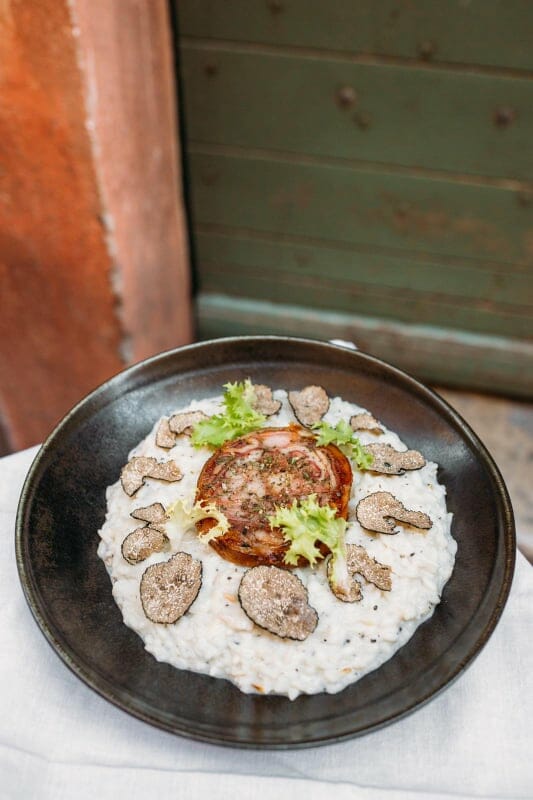 In the restaurant, it is Marie who is in charge of food and wine pairings. She would give you expert advice on some good bottles best matching the dishes that regularly change with the menu. Mostly French, often organic wines are the best to reveal the character of an original and classy meal. A gourmet bistro indeed for haute cuisine lovers. 
Le Panier
5, Rue Barillerie, Vieux Nice, France
Tel : +33(0)4 8997 1437