This week in Monaco is all about tennis.  For the next week you are destined to know the latest developments in this sport. But if this weekend you'd rather have a quite evening, that's always an option in Monaco.

This weekend there is the 7th Monaco Book Fair, on April 14-15; it will be held at the Méridien Beach Plaza Monte-Carlo, at the Mediterranean lounge of the Hotel. The event was placed under the High Patronage of S.A.S. Prince Albert II.
The Association "Les Rencontres Littéraires Fabian Boisson" is the organizer of the Book Fair of Monaco. Created in 2012, they wanted to make literature shine in all its facets.
On the human and artistic level, it is enriching to bring together writers who are passionate about writing and who will exchange with visitors in a special moment.
As part of the 7th Monaco Book Fair on Saturday, April 14, 2018 in Meridien Beach Plaza Monte-Carlo at 6:30 p.m. there is a Conference with Luc FERRY, philosopher, former Minister of Youth, French National Education and Research.
For kids and adults alike will be interesting the mind blowing spectacular which showcases the jaw dropping talents of seven of the incredible illusionists on earth. The Illusionists has shattered box office records across the globe and dazzles audiences of all ages with a powerful mix of the most outrageous and astonishing acts ever to be seen on stage. The non-stop show is packed with thrilling and sophisticated magic of unprecedented proportions. Audiences will witness stunning acts of grand illusion, levitation, mindreading, and disappearance. The group of world class performers takes their cue from the showmanship of the great illusionists of the past such as Harry Houdini and pair it with a new and updated contemporary aesthetic, who set and costumes design lend the genre a theatricality and artistry that has rarely been seen before. Collectively these performers have been seen by millions of people around the world and this production showcases their incredible talents together on stage for the very first time.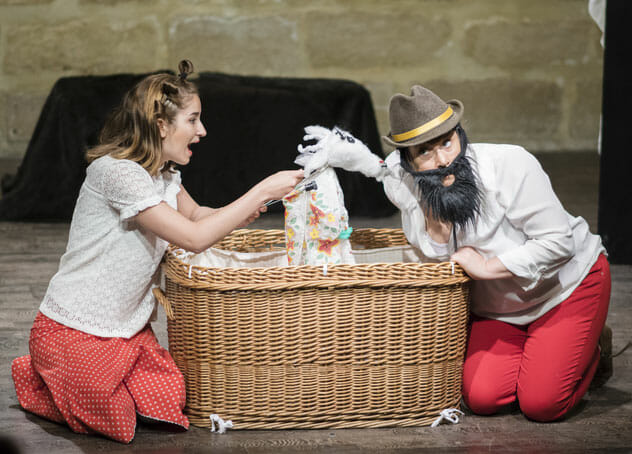 Children will be happy to discover the story of a little goat who enjoys freedom. "Mr. Seguin's Goat" ("La Chèvre de M. Seguin"), a show for children by Alphonse Daudet with Camille Muzard and Marie Simon on Saturday 14 April, at 2.30 pm and 4.30 pm in Théâtre des Muses.
Classical of children's literature, this piece teeming with inventiveness is a little gem that leaves a lot to the imagination. Theater objects, puppets, shadows and songs make this show a nugget full of freshness and humor. A sweet and beautiful way to rediscover this story with children.
Tickets are at 13,99 and 15,99.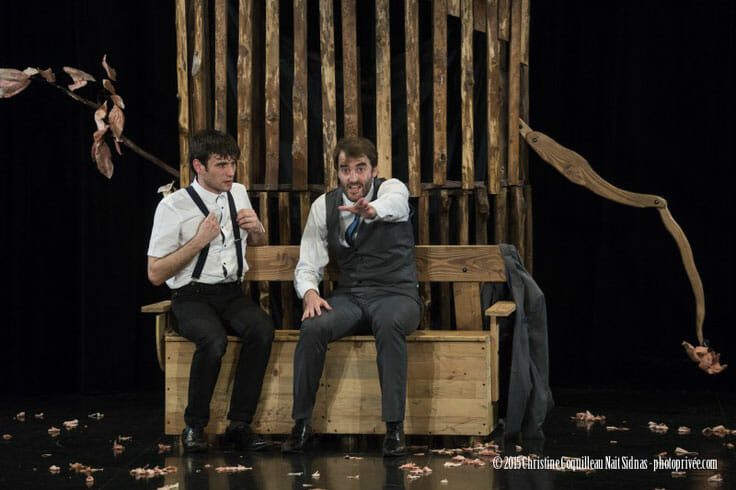 And adult can come in Théâtre des Muses again for "Les Fâcheux", a new take on a classic play by Molière with Céline Bevierre or Justine Martini, Brice Borg or Benjamin Witt, Jérémie Milsztein and Emmanuel Rehbinder on Saturday 14 April, at 9 pm and Sunday 15 April, at 4.30 pm.
Erastus, a gentleman in love with Orphise, is impatient to go find her, but a dozen nuisances prevent him from going to this love rendezvous.
This weekend starts one of the major events on the Monaco calendar: the Monte-Carlo Rolex Masters that will take place on April 14-22, 2018.
The Monte-Carlo Rolex Masters is one of the biggest annual tennis tournaments for male professional players.  The event, which celebrated its 100th anniversary in 2006, is the first of three ATP World Tour Masters 1000 tournaments played on clay at the Monte-Carlo Country Club. The tournament is a player and fan favourite due to its magnificent location and long tradition of champions. Spain's Rafael Nadal won an Open Era record eight successive title there between 2005-2012.
You can book your tickets here.
Tickets range between 17 and 28 euros.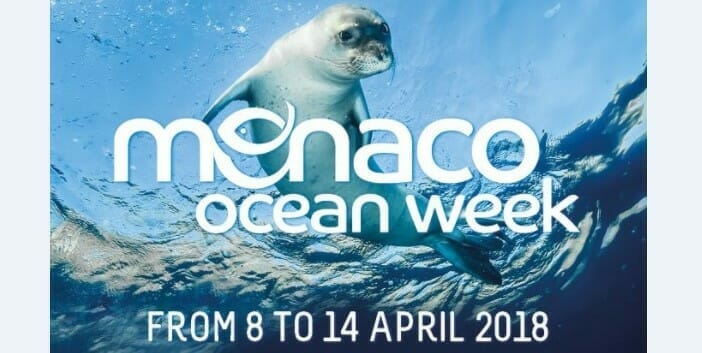 Conferences never stop in Monaco, and this week is no exception. From 8 to 14 April, in partnership with Rolex, local actors and Monaco-based international organisations will share their experiences and reflect on marine conservation and blue economy sustainable development at the Monaco Ocean Week.
From 30 March to 4 April, more than 30 events will be organised in various symbolic venues of the Principality of Monaco. These events will bring together local and international experts, the scientific community, the voluntary sector and public authorities.
Workshops, symposiums, seminars, exhibitions, documentary film screenings and public awareness events will be held in venues such as the Oceanographic Museum, the Monaco Yacht Club, the International Hydrographic Organization's head office and Stars'N'Bars.
One exhibition deserves your attention: on the occasion of the fortieth anniversary of the death of Maria Callas, this spring, the Grimaldi Forum Monaco will host the "Maria by Callas" event exhibition, based on an original idea by Tom Volf. Presented by the Departmental Council of the "Hauts de Seine" last September at "La Seine Musical", the exhibition is a standout among the many tributes paid to the Diva throughout the world.
The "Maria by Callas" exhibition will be presented in several aspects, particularly focusing on the presence of Maria Callas in the Principality of Monaco. During these happy years, when from 1960 to 1967 she was settled in Monaco and away from the spotlight; she shared a great love with the Greek ship owner Aristotle Onassis and frequented this private circle of Monegasque parties.
Photographs, archival footage and unpublished films, including from the collections of Monegasque cultural entities such as the Opera, the "Société des Bains de Mer", the Monaco Audiovisual Archives, and the Prince's Palace, to name but a few, will give life to these moments of public and private life. Tom Volf, director of the film "Maria By Callas", released in theaters on December 13th, and author of "Maria by Callas" at éditions Assouline and Callas Confidential at éditions de La Martinière, two major books on the singer, will be present to help us discover her story.
Espace Indigo – From April 10th to 15th – Free admission.
And if you want to learn about other events and exhibitions taking place in Monaco visit our Calendar.
So have fun and enjoy your weekend!