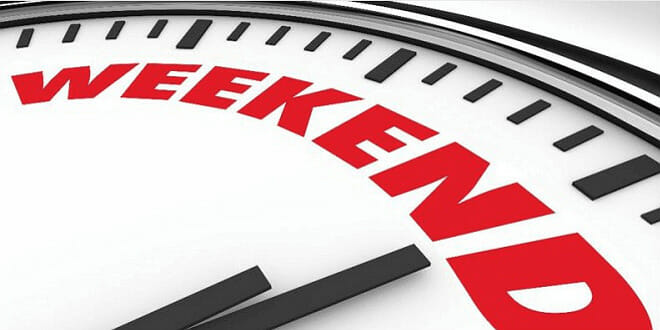 While the majority left on vacation, Cote d'Azur is enjoying quiet August days. And if you are here in Monaco here's what you can do this weekend.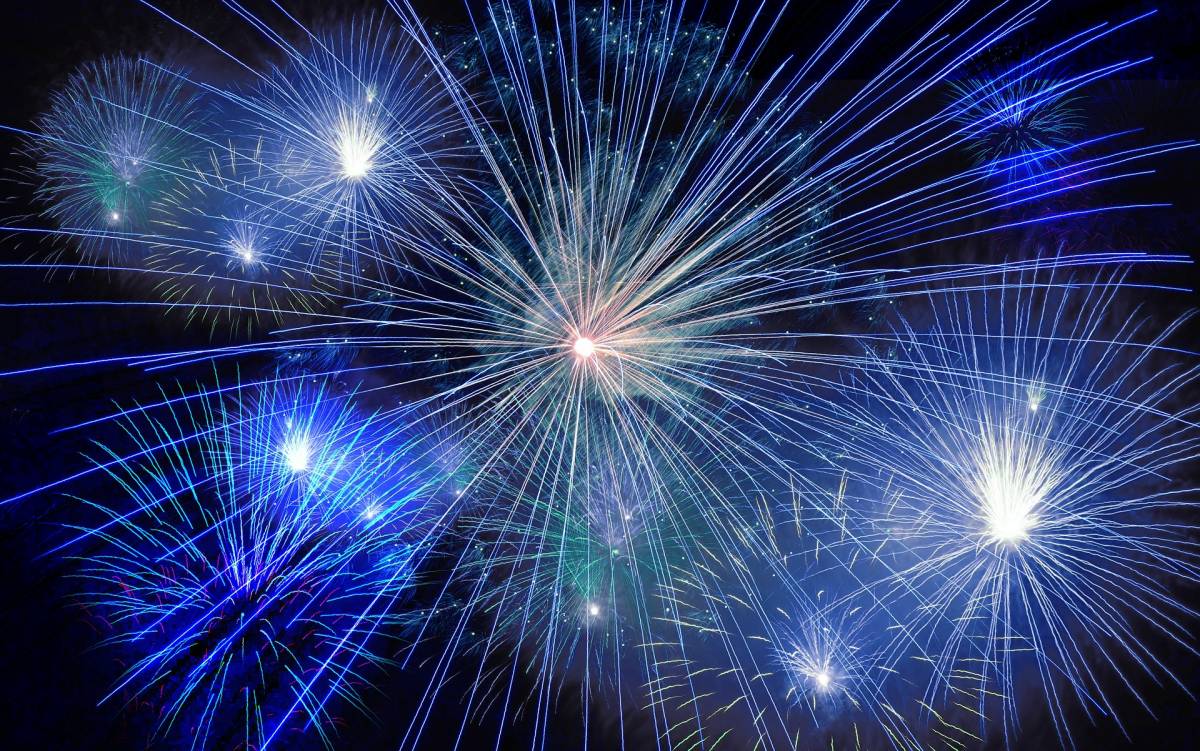 When you think about summer in Monaco you always think about fireworks. Luckily this Saturday you can enjoy fireworks, followed by a disco evening with the "High Energy" group, organized by Monaco City Hall on August 13, 2022, at 10 p.m., in the Port of Monaco.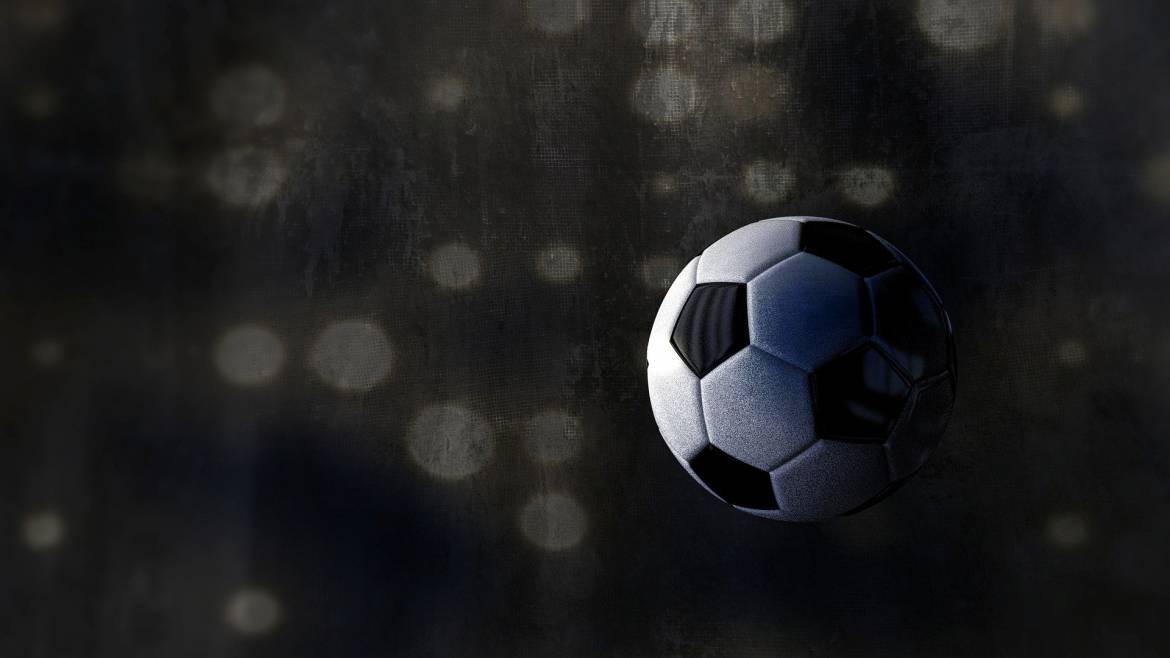 Football fans will surely enjoy the Ligue 1 French Football Championship: AS Monaco – Stade Rennais FC on Saturday 13 August 2022, at 5 pm, on Stade Louis II.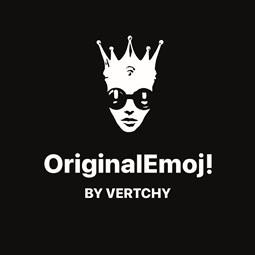 ESPACE 22 welcomes the new exhibition "21st century Hieroglyphs" and the OriginalEmoj! by Vertchy from the 1st to 26th August, Mondays to Fridays, from 10:30 to 13:00 and from 14:30 to 18:30, in Espace 22. An exhibition in which the artist shows us the Internet space that has got out of its exclusive role of providing information and services, and has taken the mission of entertainment and upgrading reality. "I believe emojis are the hieroglyphs of our era! A visual universal and common language which can connect us from wherever on the earth! "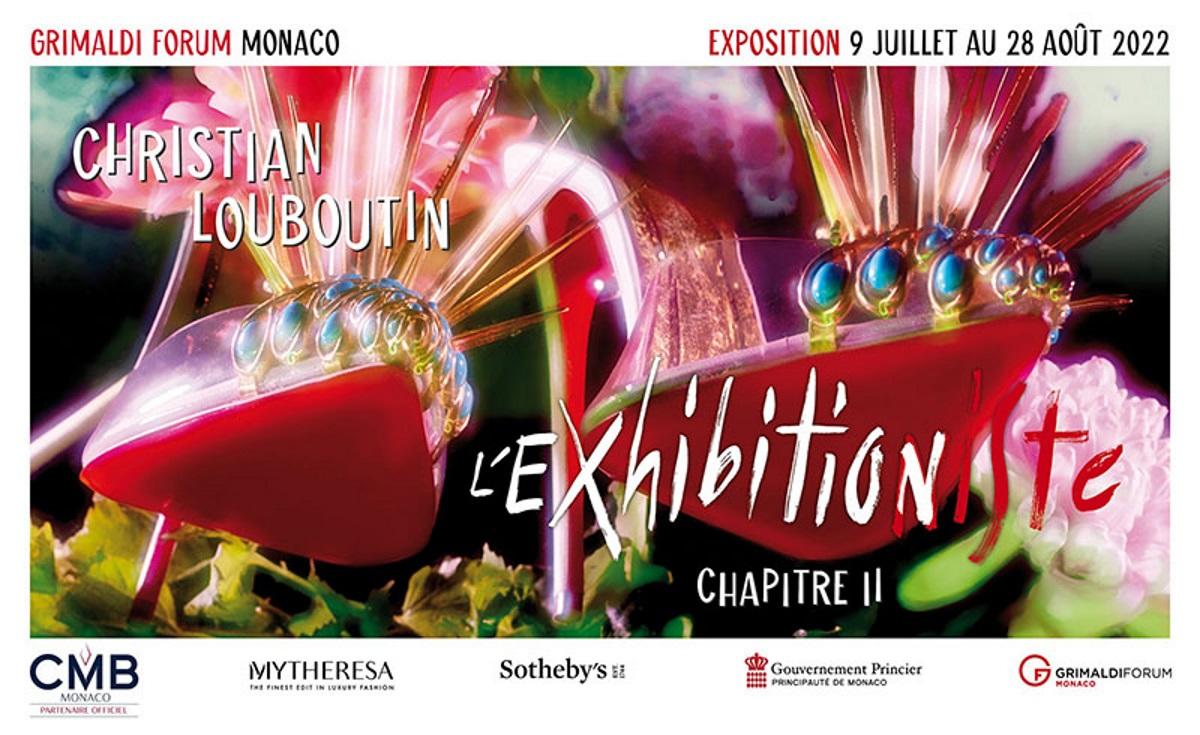 There are several interesting exhibitions in Monaco.
Christian Louboutin – The Exhibition[ist]
, revisited by curator Olivier Gabet, Director of the Museum of Decorative Arts, will offer a brand new perspective following an earlier exhibition at the Palais de la Porte Dorée in Paris in 2020 from Saturday 9 July to Sunday 28 August 2022, from 10 am to 8 pm, and Tuesday and Thursday evenings until 10 pm in the Grimaldi Forum Monaco.
The set design being prepared for Monaco will encompass 2,000 m² and unveil previously unseen works tied to the designer's Monegasque inspirations as well as new collaborations, including a unique project being developed with British artist Allen Jones.
At the heart of the exhibition, the "Musée Imaginaire" room will bring together items from Louboutin's personal collection and historic and artistic works borrowed from public and private collections, including from Monegasque museums. It will explore various themes in the designer's work such as his love of dance and the legacy of the Ballets Russes, his passion for African art and Asia, the pop influence of Warhol, the photographic genius of Helmut Newton, and his fascination with oceanography.
The exhibition will present exclusive collaborations by Louboutin such as the stained glass created by the Maison du Vitrail, a silver Sevillian palanquin, and a cabaret sculpted in Bhutan. Visitors will also discover the designer's various projects with artists such as the photography of director David Lynch, the video work of Lisa Reihana, the leather sculptures of English designers Whitaker Malem, the choreography of Blanca Li, and the work of artist Imran Qureshi, as well as an immersive space dedicated to sculptor and painter Allen Jones created especially with him for this exhibition.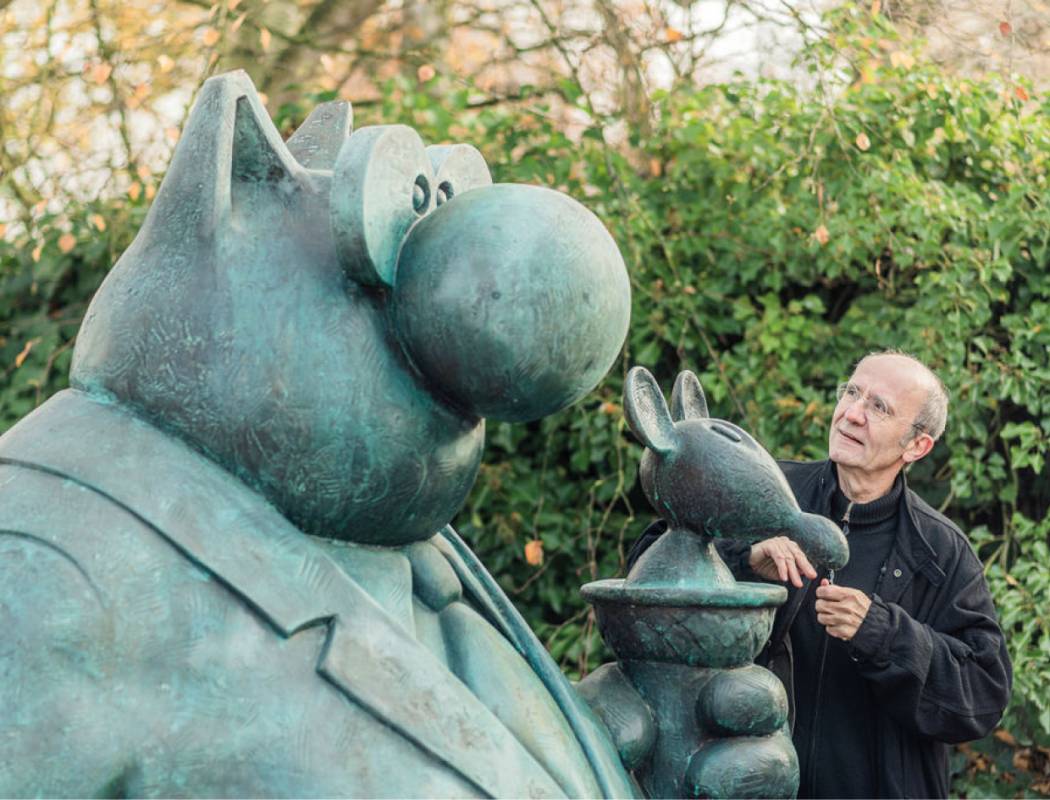 Another exhibition is "Le Chat Déambule" by the Belgian artist Philippe Geluck, organised by the Department of Cultural Affairs from Tuesday 5 July to Sunday 2 October 2022, Esplanade du Larvotto.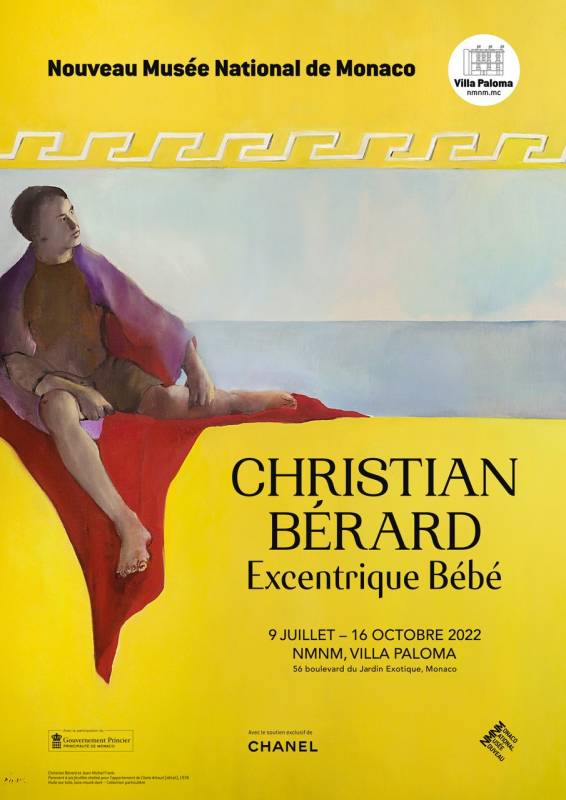 "Christian Bérard, Excentrique Bébé" continues the NMNM programme of exhibitions dedicated to the revolutionary aesthetics developed by Serge Diaghilev in Monte-Carlo. Heralding certain aspects of contemporary art, the cross-disciplinary approach taken by the founder of the Ballets Russes brought radical transformation to the decorative arts during the 1910s and '20s and had a lasting influence on visual and performance art to this day.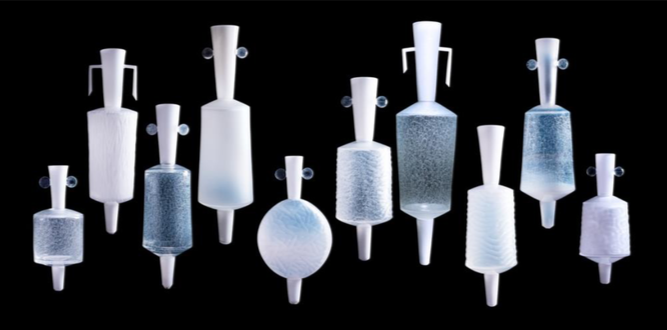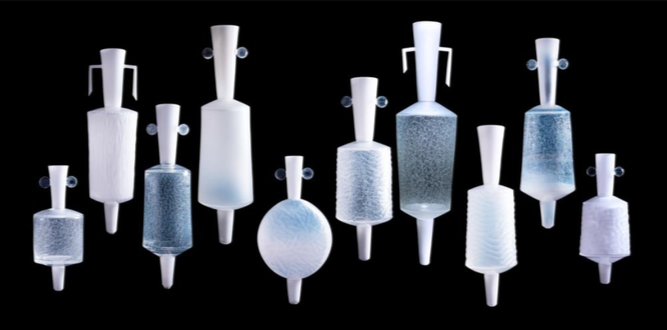 ©Ilan Dehe – "The Purpose of the Journey"
The Center of National Monuments welcomes you to the Villa Kérylos, Beaulieu-sur-Mer, France at the exhibition «En rêvant la Méditerranée» ("Dreaming of the Mediterranean"), by Antoine Pierini from May 8th to Septembre 18th, 2022.
Thousands of years old, the craft of glass has come to us from antiquity. Today, innumerable objects in glass make up our everyday life, while only a few of make it to the level which we would consider to be a work of art. Antoine Pierini, designer, glass artist, and inheritor of a savoir-faire transmitted from father to son, evokes a voyage across the sea and across time in an intimate epic that he has specifically created for the Villa Kérylos.
His amphoras in colored glass, whole or fragmented, coinhabit at the heart of the Villa Kérylos with those of antiquity, covered in a hoary concretion and who act as witnesses to the shipwrecks in a sea who has rested untamed all these millennia.
In this sensitive odyssey of glass and color, Antoine Pierini hands over his emotions born from unique experiences and communal memories. Each work carries within itself the richness of history, the strength of sensations, and not only is each an invitation to voyage into the Mediterranean, but also an invitation to dream of it.
Of course there are other interesting events taking place in Monaco. If you want to learn more about them visit our Calendar.
So have fun and enjoy your weekend!