While Cote-d'Azur is enjoying cool winter weather the festival and competition season goes on bringing new interesting events this weekend.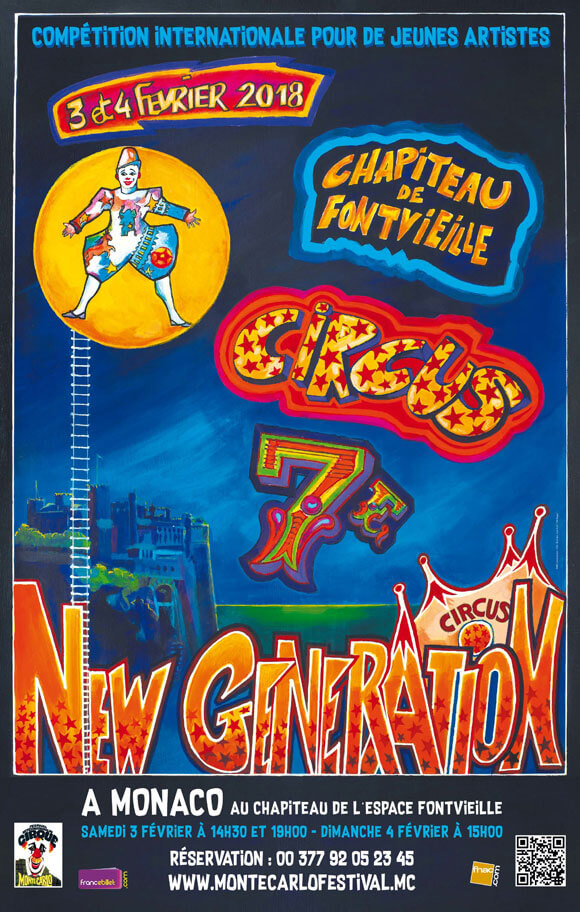 The Circus Festival is over but the show must go on… And this weekend will take place the 7th "New Generation" competition for young artists presented by the Monte-Carlo International Circus Festival on Saturday 3 February at 2.30 and 7.00 pm and Sunday 4 February at 3.00 pm (show with prize giving ceremony), Espace Fontvieille.
You can book your tickets online at €20 to €45, by phone or at our box office.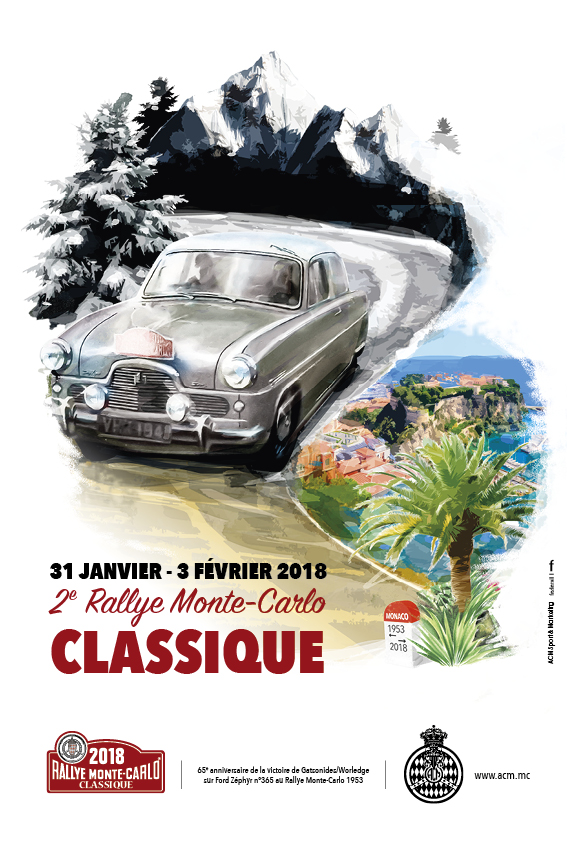 Another major event finishes this weekend in Monaco is the 2nd Monte-Carlo Classic Rally that lasts from Wednesday 31 January to Saturday 3 February, in Principauté de Monaco.
To celebrate the 21st edition of the Rallye Monte-Carlo Historique, this years starting cities will  have the pleasure of welcoming for a second time, the "Rallye Monte-Carlo Classique".
For every starting city, a maximum of ten cars will be accepted to undertake the concentration leg to Bourgoin-Jailleu, in Isère, without time restrictions and without a check-point.
Only exceptional cars, specifically models that competed in the Rallye Monte-Carlo between 1911 and 1969 will be participating!
2018 sees the return of Monte-Carlo, after a two year absence, joining Lisbonne, Barcelona, Bad
Homburg, Valence, Glasgow, Reims and Oslo as a starting city.
One more sports event is this Sunday, it is French Premier League Football Championship: Monaco – Lyon on Sunday 4 February at 9 pm, Stade Louis II.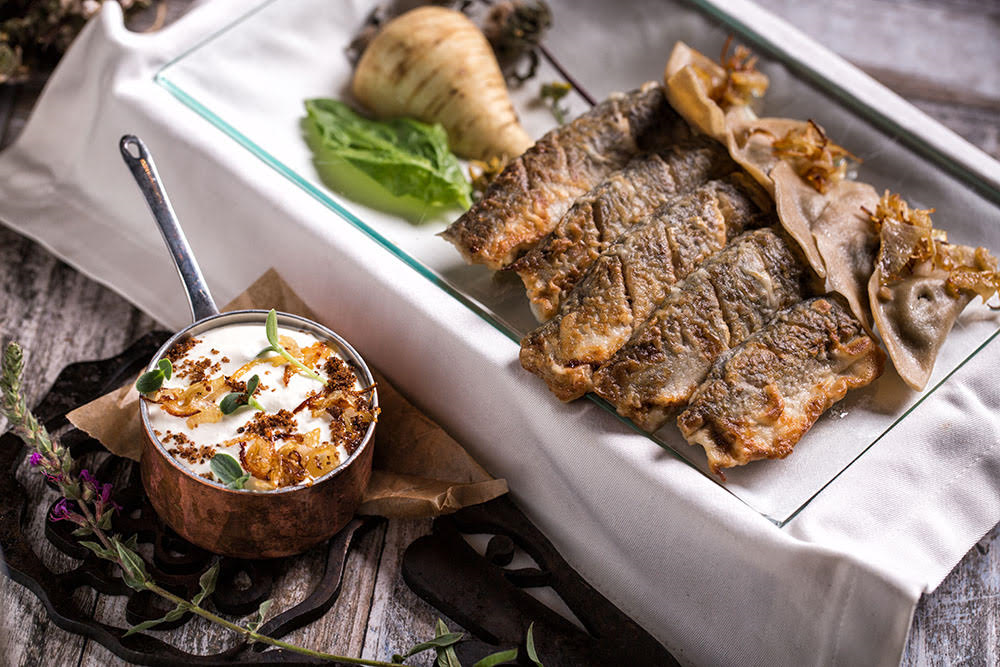 If you are a foodie, don't miss the Russian Winter Seasons in Music in Cafe de Paris every night from 7:30 pm:
from January 31st to February 4th every evening The RUSSIAN MENU is proposed by the Chiefs Franck LAFON ("Café de Paris", Monaco), Andrey KOLODYAZHNY ("Moskvich", Moscow) in the presence of the gypsy band "Romano Atmo" and the soloists of the theater "ROMEN", Moscow – Petia Yourchenko and Matrena Yankovskaja.
Saturday 3 February, at 8.30 pm in Grimaldi Forum Monaco: "Peau de vache" ("Cowskin") by Barillet and Grédy with Chantal Ladesou, Eric Laugérias, Anne Bouvier, Urbain Cancelier, Maxime Lombart, Isabelle Ferron and Gérald Cesbron.
Co-production – Theatre Princesse Grace – Duration : 1h45 without intermission
Marion, whom we nickname "Peau de Vache" since her childhood, watches, controls everything up to the mistresses of her husband, Alexis. He is calm, sure of himself and his talent, international cellist of fame, but a coward when it comes to confronting his wife.
They are an apparently harmonious couple until the day Pauline, a sweet and seductive journalist, burst into their lives…
A few other performances wait you in the theater. One of them is "Fantastic Women" by Michèle Bernier, Constance, Jean Pierre Delage, Florence Foresti, Fanny Joly, Thierry Joly, Chantal Ladesou, Marie-Pascale Osterrieth, Pierre Palmade, Isabelle Parsy, Noëlle Perna, Muriel Robin and Anne Roumanoff with Isabelle Parsy on Thursday 1 February and Friday 2 February, at 8.30 pm, Saturday 3 February, at 9 pm, Sunday 4 February, at 4.30 pm in Théâtre des Muses.
Isabelle Parsy, a comedian of temperament, pays homage to "L'Humor au Féminin" by revisiting the best sketchs of your favorite comedians (Muriel Robin, Anne Roumanoff, Florence Foresti, Chantal Ladesou, Sylvie Joly, Michele Bernier, Noëlle Perna, Jacqueline Maillan and Constance), in an inventive staging.
Tickets range between 17 and 28 euros.
For children Théâtre des Muses has "The Flight of the Ant" show by and with Johanna Gallard on Saturday 3 February, at 2.30 pm and 4.30 pm in .
Fanciful fantasy for two hens and a clown
Three singular beings come into play: two chickens, Ariane the black and Rosa the white, inseparable and remarkable equilibrists on wire and Ant, clown.
Despite all their dissimilarities, these three "chicks" have in common a secret dream, that of being able to fly away. And this dream will bring them where they had never been before …
Tickets are at 13,99 and 15,99 euros.
And for some serious music lovers there is Great Season Series: concert by the Monte-Carlo Philharmonic Orchestra "Pastoral" conducted by Kazuki Yamada with Vadim Repin, violin on Sunday 4 February, at 6 pm Auditorium Rainier III.
On the programme: Ludwig van Beethoven, Igor Stravinsky and Sergei Prokofiev.
As a prelude to the concert, an introduction to the works at 5 pm by André Peyrègne
Tickets range between €17 and €50.
And if you want to learn about other events and exhibitions taking place in Monaco visit our Calendar.
So have fun and enjoy your weekend!