The season of music festivals is at full throttle on Côte d'Azur and to help you decide which festival to go to this weekend HelloMonaco put a few suggestions.
The focus event of this weekend in Monaco for many is the International musical fireworks competition organised by the Mairie de Monaco on Saturday 21 July at 10 pm Port de Monaco.
First introduced by Monaco's Town Hall in 1966, the International Pyromelodic Firework Competition is a must see contest that takes place every summer, with 2 shows in July and 2 more in August, lighting up Monaco's sky at every show. This is an actual annually-prized contest of top-quality pyrotechnic displays, lasting up to about 20 minutes each. A very powerful sound system is installed over the whole area of Port Hercule, allowing spectators to fully enjoy these exceptional shows from "Quai Albert 1er".
Program of the evening:
8:30 pm: Krystal Live Band Concert – Port of Monaco
10:00 pm: Pyromelodic fireworks (Italy) at the Pier Rainier III
10:20 pm: Krystal Live Band Concert – Port of Monaco
For more information visit the event webpage.
There are numerous music festivals ready to create romantic evening atmosphere for you. This week started The Nights of the South (Nuits du sud) that have grown up well over the years. This summer, the offering concocted by Théo Saavedra will take over the square of the Grand-Pin of Vence from 19 July to 3 August. This will include the riffs of Gaël Faure,  Alain Souchon & Pierre Souchon, Slim Paul, Kyo, Kristel, Alonzo, Luz Casal, Havana Meets Kingston, Roberto Fonseca, Feu! Chatterton, Imarhan, Trust, Alsarah & The Nubatones, Al McKay's Earth Wind of Fire Experience, Julian Marley & The Uprising and Sergent Garcia. Eclectic shows and guaranteed quality.
For more information about the program visit www.nuitsdusud.com
Tickets are available at € 20-25.
You can make a trip to Nice for a Jazz festival held there since 1948. This is sometimes considered as the first jazz festival to gain international importance. The greatest stars perform not only a program of jazz but also international variety. Tickets range between 17 and 39 euros. Or go to Juan-Les-Pins for 58th edition of the International Jazz Festival in Antibes Juan-les-Pins – "Jazz à Juan", from 12th to 22ndJuly 2018.
Jazz in Juan embraces a wide variety of styles, with performances which are popular, elitist, avant-garde or old-time, as well as a diversity of musicians: be they talented youths having achieved fame, innovative non-conformists, classical or modern, all are members of the big jazz family, established in 1960! On the programme:
Saturday 21/07
Dhafer YOUSSEF
Norah JONES
Sunday 22/07 – Evening courtesy of the town of Antibes. By invitation only, with reservation.
The COMO MAMAS
Tickets range from 30€ to 125€.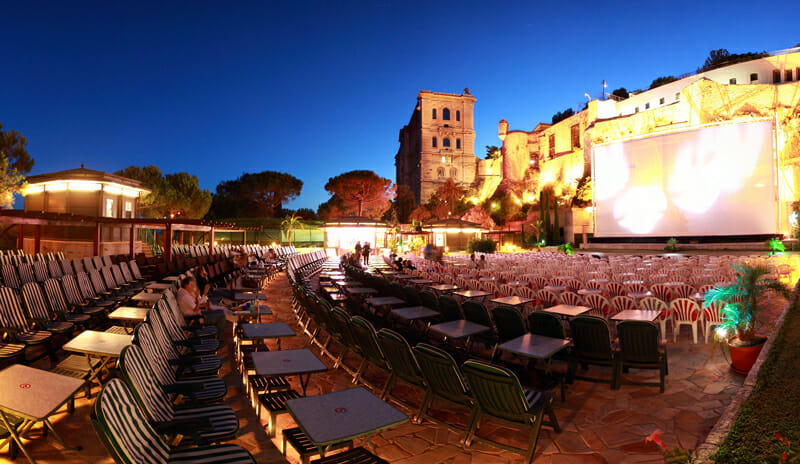 Throughout the summer, when the weather is fine – which is just about every evening – it is the place to have a marvellous time enjoying a film and, of course popcorn! Here is the Program. You almost don't need a film to enjoy the surroundings, it is so unique.
The open-air cinema is located in the most beautiful and extraordinary setting. If you have not visited there already, go and experience it for yourselves. First of all, it is in the most delightful surroundings. Seascape, starlit sky – and believe it or not, an attractive high fortress-like historic stone wall sits behind the giant 200 square metre screen. The film will stark after dark at 10pm, so don't expect to be home much before midnight.
July 21: SKYSCRAPER
July 22: HOTEL TRANSYLVANIA 3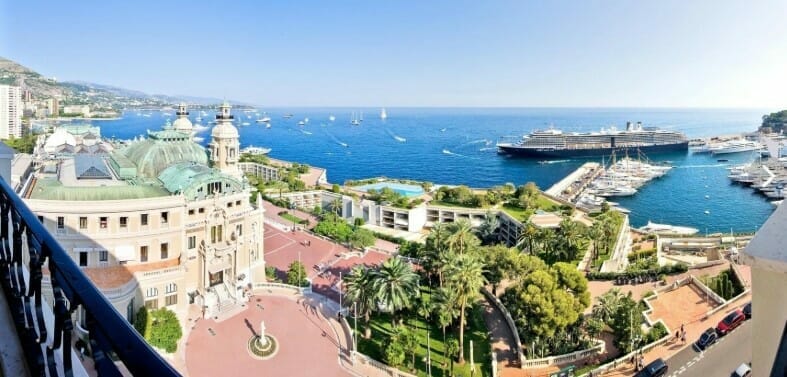 The City's Animation Department echoes the summer exhibition organized by the Grimaldi Forum and entitled "The Gold of the Pharaohs" by decorating the Quai Albert I with giant sphinxes, statues, columns and Egyptian busts, as well as a majestic throne. The area at the Rotunda in front of the Rainier III Nautical Stadium was decorated in the colors of Egypt! As in previous years, pergolas and vegetation offer popular shading areas by passersby in this summer period.
If you are fond of classical music don't miss Symphonic concert by the Monte-Carlo Philharmonic Orchestra conducted by Kazuki Yamada with Luis Fernando Pérez, piano on Sunday 22 July, at 9.30 pm Palais Princier – Cour d'Honneur.
On the programme: Modest Mussorgsky, Manuel De Falla, Frederick Delius and Emmanuel Chabrier
Tickets range between 20 and 100 euros.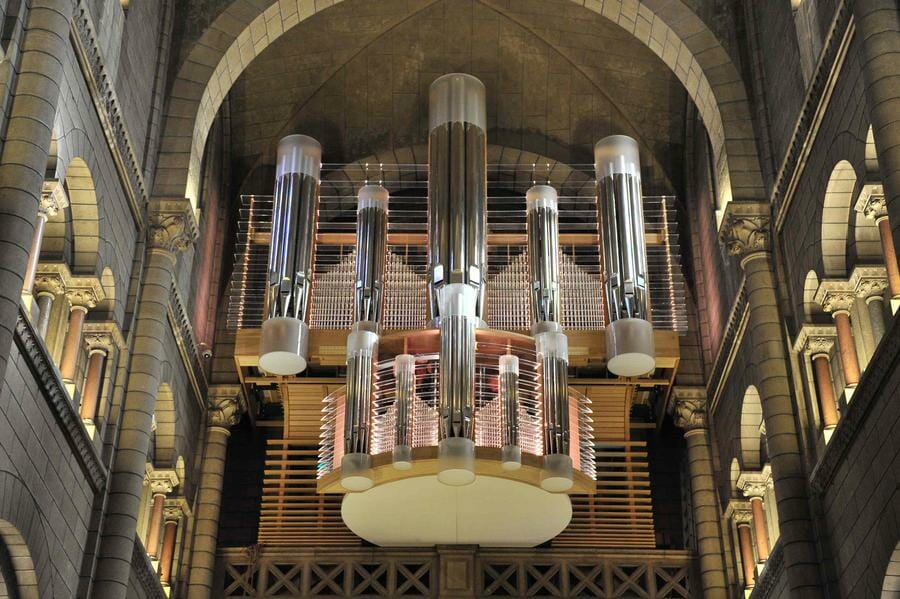 13th International Organ Festival with Benjamin Righetti(Switzerland), organised by the Department of Cultural Affairs is on Sunday 22 July, at 5 pm, Cathédrale de Monaco. On 22 July we will welcome a German artists that will offer us a wonderful programme that showcase his talent and the great musical versatility of the Cathedral organ.
And if you want to learn about exhibitions taking place in Monaco visit our Calendar.
So have fun and enjoy your weekend!