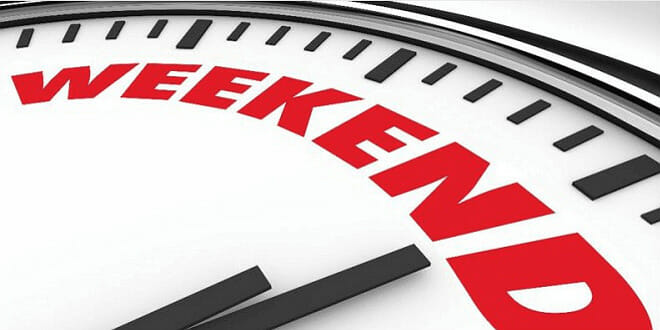 It's Friday evening and it's already time to relax and plan a few things for the weekend. And in case you don't know what to do, here are a few suggestions.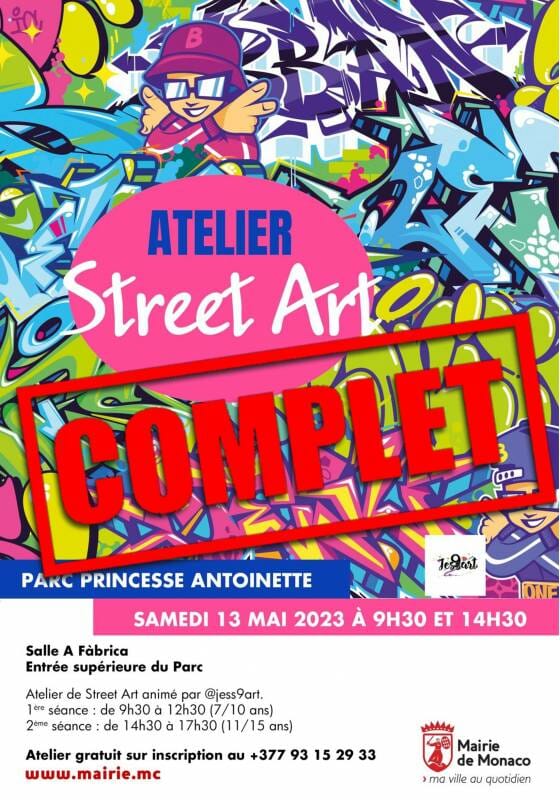 A cool Street Art Workshop is organised at A Fàbrica at 9:30 a.m. and 2:30 p.m. on Saturday May 13, 2023.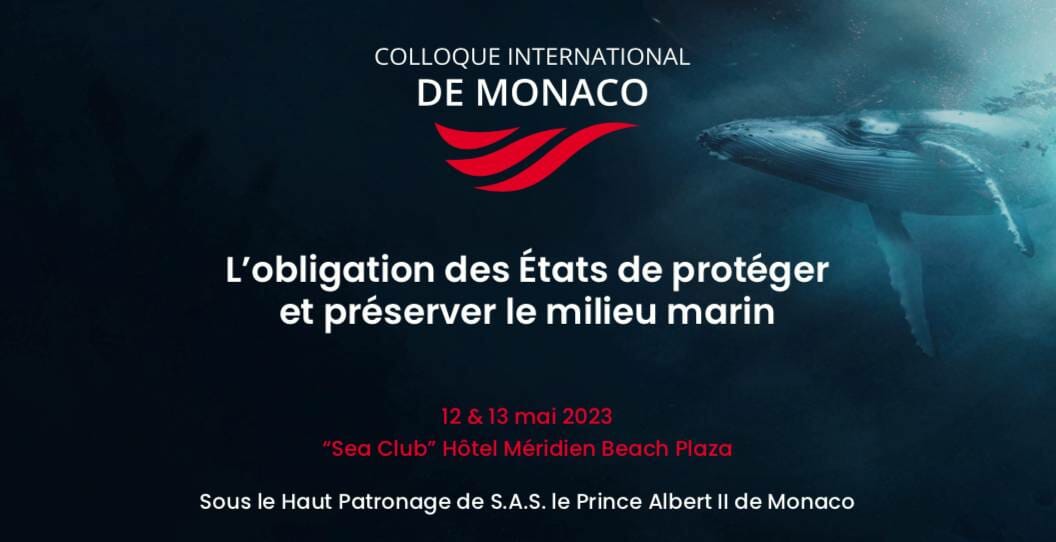 Symposium Indemer Monaco marking the fourth anniversary of the United Nations Convention on the Law of the Sea on the theme "The obligation of States to protect and conserve the marine environment", is organised by Publi Créations, as part of the Centenary of Prince Rainier III under the High Patronage of H.S.H. Prince Albert II of Monaco from Friday 12 to Saturday 13 May 2023 at the Sea Club in Le Méridien Beach Plaza.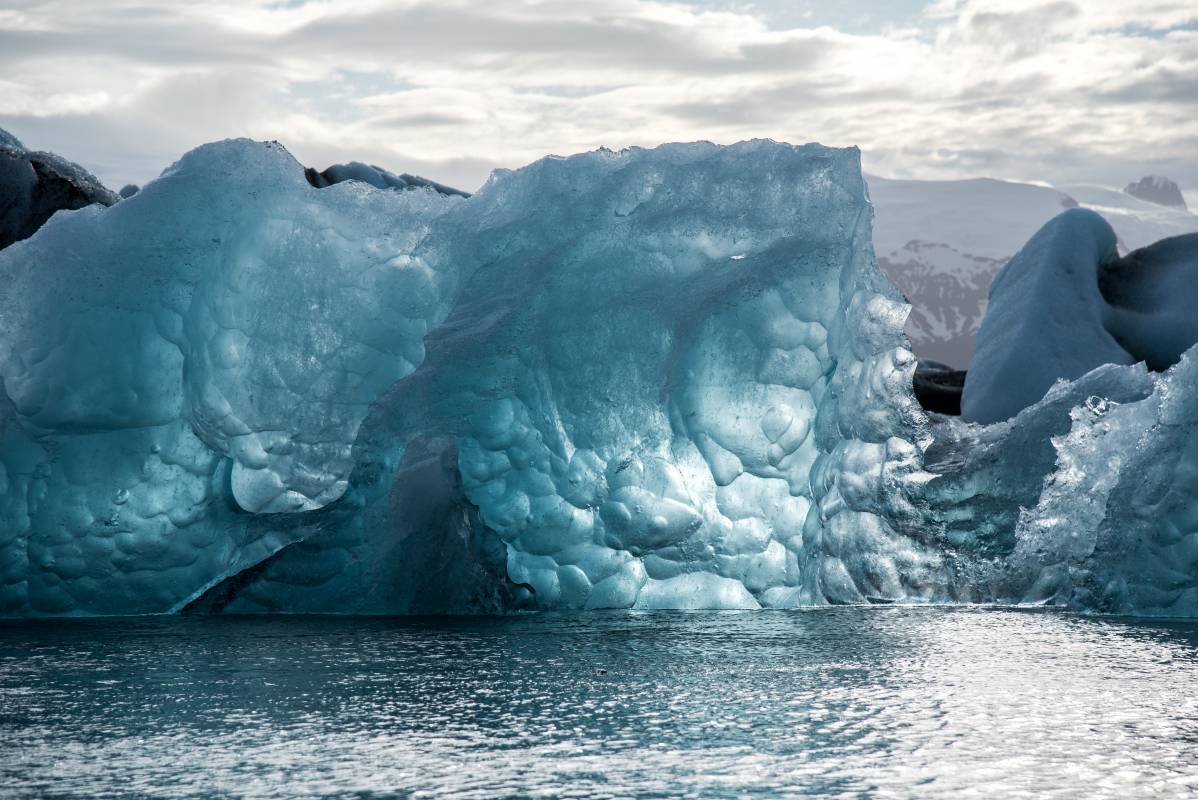 There are many interesting exhibitions currently open in Monaco. For instance, the Oceanographic Museum's Polar Mission exhibition is currently open and taking visitors on an epic journey from the North pole to the South pole. The exhibition kicked off on 4 June and covers five exciting themes spread over two levels. From wildlife, to explorers, to artifacts, to immersive technology, the exhibition is chance to feel like you're voyaging to the world's chilliest landscapes at opposite ends of the globe.
The Polar Mission Exhibition at the Oceanographic Museum will be on display for the next two years. Entrance to the exhibition is included in a regular ticket to the Oceanographic Museum (€18.00 for adults and €18.00 for children aged 4-17 years). The Museum is open every day from 10:00 am to 7:00 pm.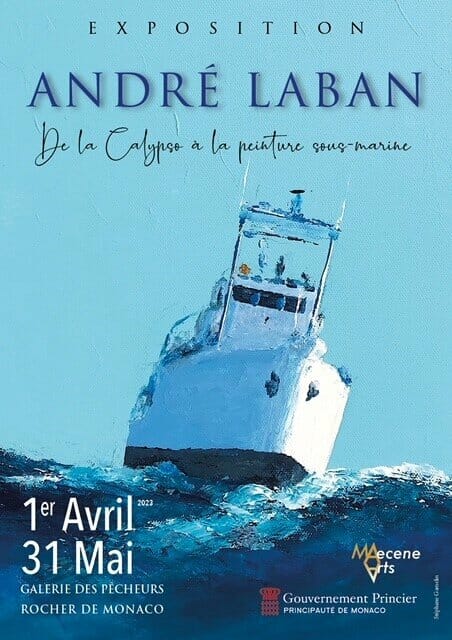 In accordance with the wishes of H.S.H. Prince Albert II of Monaco, the exhibition in tribute to André Laban is in place from Saturday 1 April to Wednesday 31 May 2023 in Galerie des Pêcheurs. The pioneer of the Cousteau team and inventor of underwater painting is internationally renowned.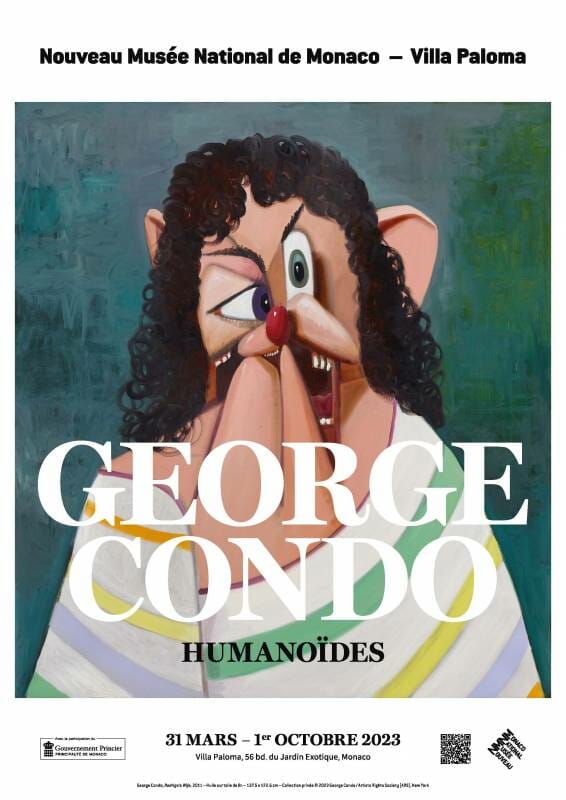 Nouveau Musée National de Monaco invites you to see its new exhibition "George Condo – Humanoids" open from Friday 31 March to Sunday 1 October 2023, in Nouveau Musée National de Monaco – Villa Paloma.
For George Condo, "the Humanoid is not a science fiction monster, but a depiction that uses traditional methods to bring a person's inner emotions to the surface". Over the course of eight sections, the exhibition traces the continuity of a profuse body of work that ranges from "space beings" to Who's Who, from Guido Reni to Bugs Bunny. Featuring specially produced paintings, the exhibition offers a glimpse of the artist's process of invention – as crazy as it is erudite – of humanoids.
Of course there are other interesting events taking place in Monaco. If you want to learn more about them visit our Calendar.
So have fun and enjoy your weekend!