Weekend in Monaco
#hello_monaco weekend: what to do on November 10th and November 11th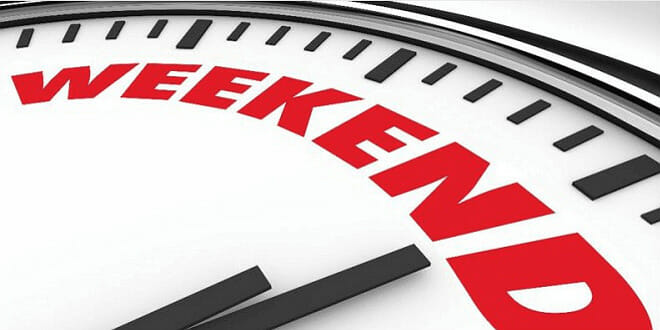 The most noticeable event this weekend in the Principality is No Finish Line, a charity event that has been held in Monaco since 1999. Under the patronage of His Serene Highness the Sovereign Prince Albert II, the race is open to all runners and walkers, whether or not they are members of a running club.
This year it will take place from Saturday 10 November to Sunday 18 November, 2 pm to 4 pm Espace Fontvieille.
The principle is quite simple and open to all, and involves running or walking as many laps as you wish on a 1400 metre track, which is open 24 hours a day for eight days. Participants are free to run or walk for just an hour, or do a marathon every day, whether alone or as part of a group.
Thanks to the registration fees, donors and sponsors, for every kilometre run or walked, Children & Future donates €1  to support efforts to help disadvantaged or sick children. If you wish, you can also pledge €1 for every kilometre you intend to run or walk.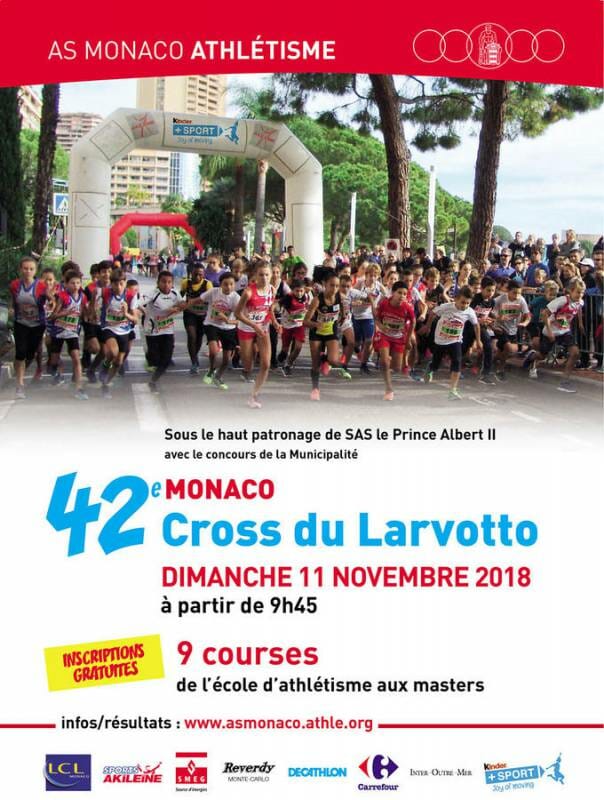 And if that is not enough you can continue running with the 42nd Larvotto Cross, organised by A.S. Monaco Athlétisme sports association on Sunday 11 November 2018, at 9:45 am, Plage du Larvotto.
You can watch a different sport in Monaco Bay this weekend: Monaco Sportsboat Winter Series Act I, organised by the Yacht Club de Monaco is from Thursday 8 to Sunday 11 November 2018, Baie de Monaco.
In line with the YCM's proactive sailing policy, and initiated for the Melges 20 class in 2013 by Valentin Zavadnikov, then the J/70s, the Monaco Sportsboat Winter Series offers a monthly programme alternating high level regattas and training weekends for onedesigns. The format has caught on and today some 500 sailors from all over Europe establish their winter training base in the Principality to prepare for the upcoming season's big meetings.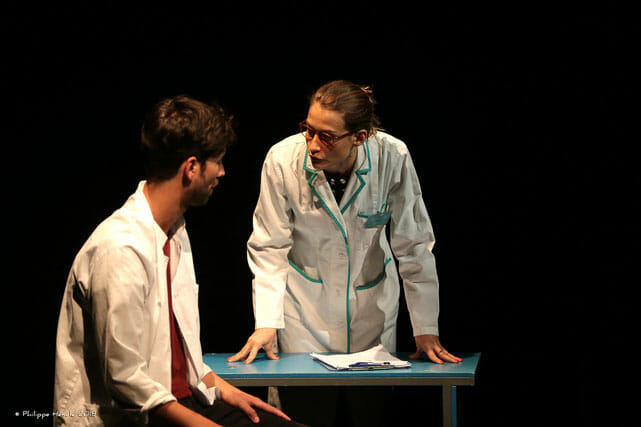 If you like theater, go to see "Les passagers de l'aube" ("Dawn Passengers"), a scientific romantic comedy by Violaine Arsac on Saturday 10 November, at 8.30 pm and Sunday 11 November, at 4.30 pm in Théâtre des Muses.
This is the story of a young and brilliant intern, in the final year of neurosurgery whose future seems all traced, until his certainties are shattered. A scientific controversy that will lead to a flight forward, thus endangering his career, his engagement and the esteem of his best friend. From an unbridled quest where Western medicine and ancient wisdom are confronted, love and reason, Cartesian approach and quantum physics, questioning the brain, consciousness and our human condition. Can science join the spiritual?
Can a rational doctor come to believe that a man is more than a scientific mechanic?
Beyond the theater, an intimate and universal questioning, carried by a story of love out of the ordinary, luminous and senseless.
And for the little ones there is a symphony concert by the Monte-Carlo Philharmonic Orchestra for a Young Audience conducted by Philippe Béran with Philippe Beau, shadow artist on Sunday 11 November, at 3 pm Auditorium Rainier III.  Recommended age from 4 years.
On the programme:
– Francis Poulenc: THE MODEL ANIMALS
Extracts from the Fables of La Fontaine: Dawn, The Amorous Lion, The Two Cockerels
– Camille Saint-Saëns:  CARNIVAL OF THE ANIMALS
Based on an idea by Philippe Beau and Sybille Wilson
Philippe Beau is an "SHADOW ARTIST," a specialist in Chinese shadows and "ombromania" (choreographed hand ballet).  He is one of the rare artists who practices this technique today.  For more than 20 years, he has practiced magic and manipulated light to create shows.  A performer, creator and artistic advisor, he has become a recognised specialist.  Film and theatre directors and choreographers regularly call on him to create a specific work based on shadows and magic.
And if you want to learn about quite a few exhibitions that take place in Monaco these days visit our Calendar.
So have fun and enjoy your weekend!