Weekend in Monaco
#hello_monaco weekend: what to do on September 21st and September 22nd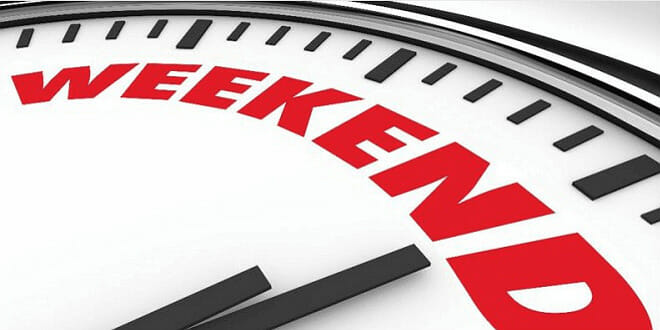 Have you made plans for the weekend yet? Here are a few suggestions for a great weekend in Monaco.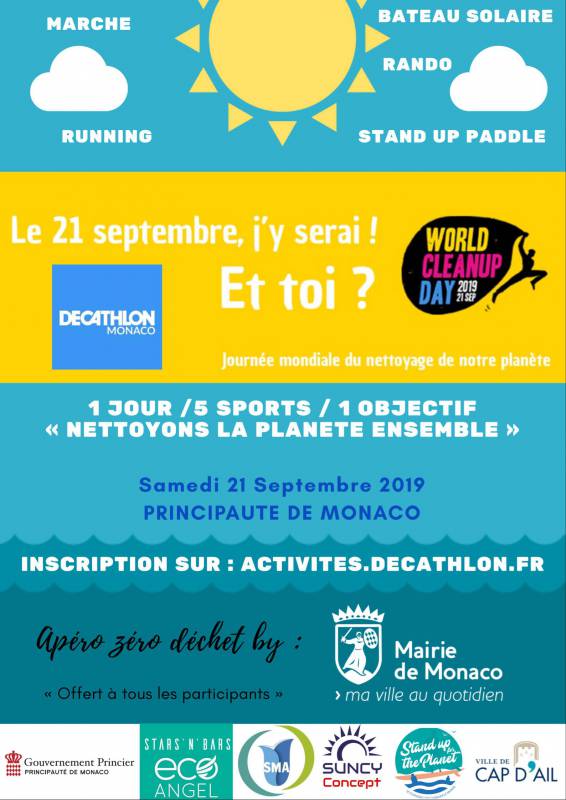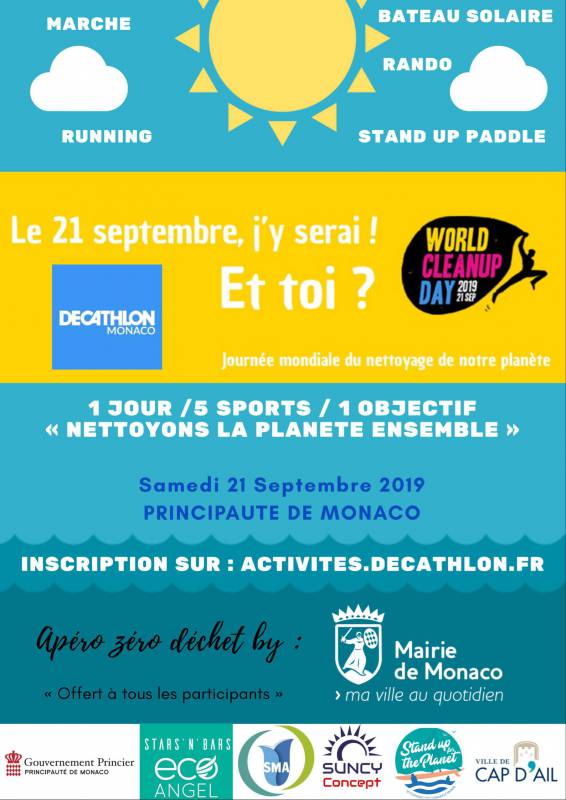 Start your morning with the 1st edition of the World CleanUp Day in the Principality, which will be held on Saturday, September 21, 2019.
The first edition of the World CleanUp Day in Monaco echoes this global event launched 10 years ago and which in 2018 brought together 18 million participants in 158 countries and 200,000 in France alone.
Five sports activities are on the program this Saturday, September 21, 2019: walking, running, hiking, stand-up paddle and solar boat. The goal: to collect a maximum of waste. At the end of this morning, all the participants will meet at 11.45 in the Larvotto, on the esplanade of the Rose des Vents, to weigh the garbage collected and to share a "Zero waste" aperitif offered by the Monaco City Council which commits itself for several years in the fight against food waste.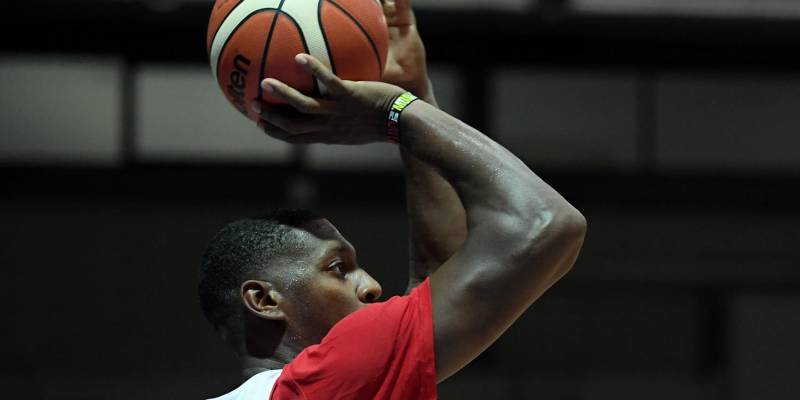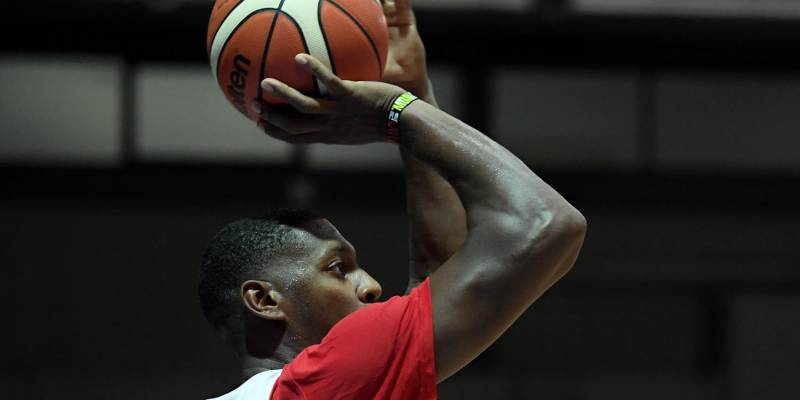 On Saturday you can opt for sports or music. How about "Jeep Elite" basketball championship: Monaco vs Gravelines-Dunkerque on Saturday 21 September 2019, at 6:30 pm, Louis II Stadium – Salle Omnisports Gaston Médecin.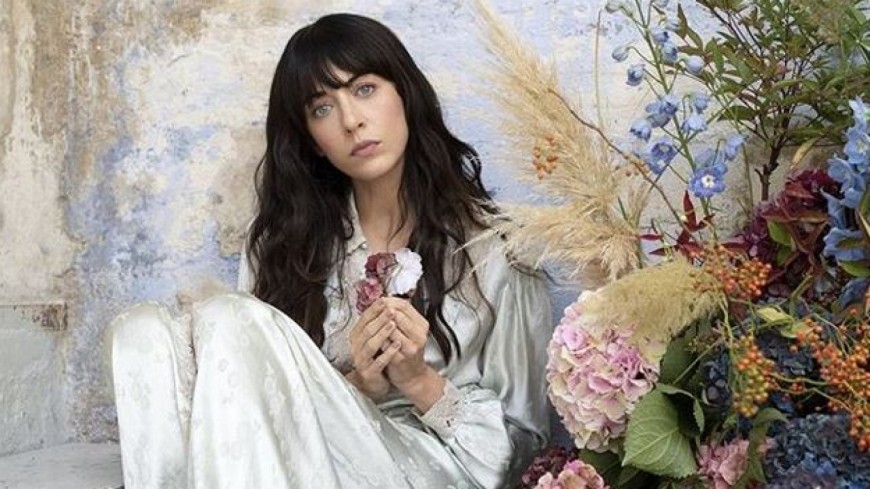 Or you can go to the concert by Nolwenn Leroy on Saturday 21 September 2019, at 8.30 pm Espace Léo Ferré.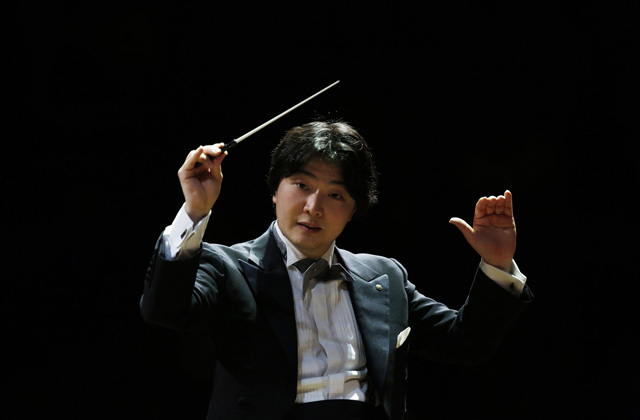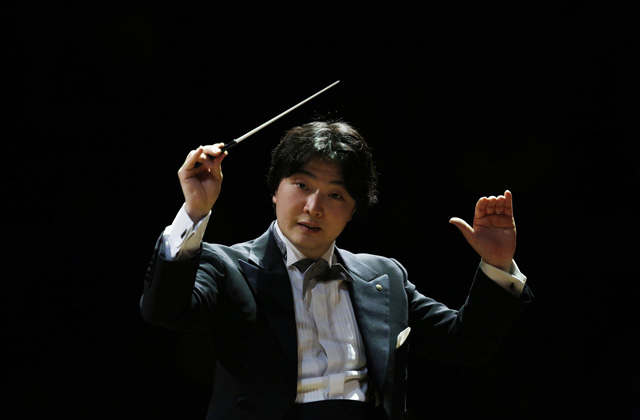 Great Season Series: concert by the Monte-Carlo Philharmonic Orchestra conducted by Kazuki Yamada with Marie-Nicole Lemieux, contralto (resident artist) you can enjoy on Sunday 22 September 2019, at 6 pm Grimaldi Forum Monaco. On the programme: Victor de Sabata, Edward Elgar and Camille Saint- Saëns.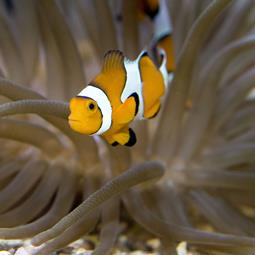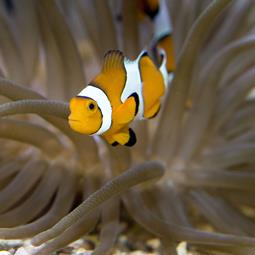 "Mission Badu Island", a photography exhibition tells the story of the expedition by H.S.H. Prince Albert II and Les Explorations de Monaco to the small island of Badu, between Australia and Papua New Guinea; it is open till Monday 30 September 2019, in Musée océanographique de Monaco.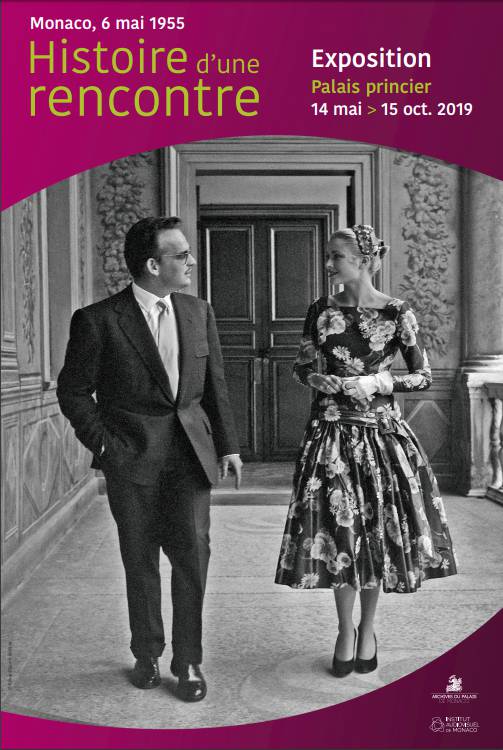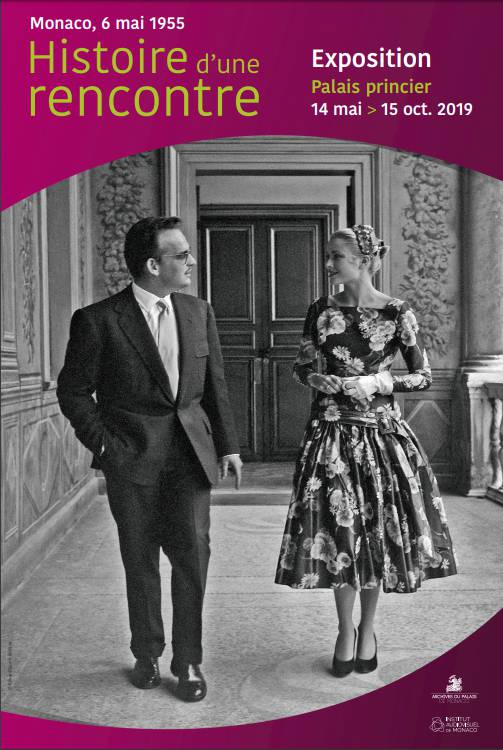 Another interesting event runs till 15 October 2019, the Grands Appartements (State rooms) in the Palace of Monaco will host an exceptional exhibition, Monaco, 6 May 1955. The Story of a Meeting (Monaco, 6 mai 1955. Histoire d'une rencontre).
Organised by the Palace of Monaco Archive and the Audiovisual Institute of Monaco for the 90th anniversary of Grace Kelly's birth, this original new exhibition will place her first meeting with Prince Rainier III of Monaco in context and perspective.
After winning the Academy Award for Best Actress in March 1955 for her role in The Country Girl, Grace Kelly had been on the French Riviera the previous year to shoot Alfred Hitchcock's film To Catch a Thief, which features an unforgettable scene on the heights of the Principality.
As guest star at the 8th Cannes Film Festival, Grace Kelly agreed to change her schedule for a last-minute meeting with the Prince of Monaco on the afternoon of 6 May 1955. Organised by Pierre Galante, journalist with Paris Match, this meeting, which almost never happened, was immortalised by Michel Simon, photographer for the magazine, and the Irish photographer Edward Quinn, who had long been working on the Riviera.
The photographs by these two privileged witnesses will be displayed together for the very first time. Whether carefully posed or taken on the fly, these snapshots of different formats attest to the interest and high technical and artistic quality of press photographers' work.
Designed as a photographic tour through the Palace State rooms, this exhibition follows in Grace Kelly's footsteps in the very places where she met Prince Rainier, around  the dress she wore that day, along with personal items, letters, testimonials, newspaper clips and film excerpts. All this documentation shows how the reportage, which went virtually unnoticed at the time, became legend, with its memories and anecdotes.
Less than a year after this brief but decisive meeting, Prince Rainier III married Grace Patricia Kelly, on 18 and 19 April 1956 in Monaco.
And if you want to learn more about other events and exhibitions that take place in Monaco these days visit our Calendar.
So have fun and enjoy your weekend!