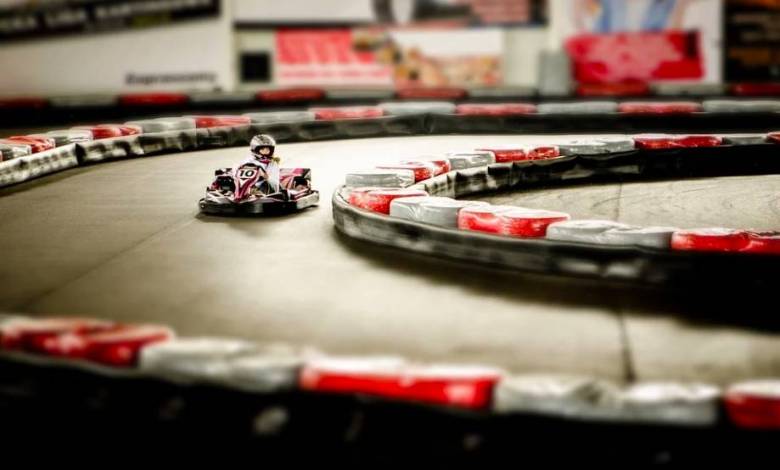 The third season of Indoor Karting Monaco was opened on the 1st of November and will last until the 12th of February. With a brand new route, which will please seasoned drivers and novice karters alike.
Green LEDs flash, engines purr, and the kart zoom through the track. An exciting change to the circuit is the new hairpin turn that comes after a long straight, which makes it easier to overtake other drivers, but "It's more difficult than last year," says Clivio Piccione, the man behind the concept "But the circuit remains versatile and open to all customers and all skill levels."
All Skill-Levels Welcome
There are regulars, new guests who come from Italy, families with their children, teenagers, adults and drivers of all kinds. In Monaco, the race track is at the Pécheurs car park, with a large view of the sea. The indoor track "is a little more complex than ever before."
There are 17 carts available to drive, for adults and children and they are all electric. The average speed was 45 km/h last year. This year the karts are "better adapted, more stable with a central position and so light they can almost fly." It remains to be seen whether this year, with the new route, the average speed will decrease or increase. We'll find out on the 12th of February, the end of the season for Indoor Go Karting Monaco.
More info:
Indoor Karting Monaco, until the 12th of February, at Pêcheurs car park.
Tuesdays from 17:00 – 22:00
Wednesdays from 15:00 – 22:00
Thursdays from 17:00 – 22:00
Fridays from 17:00 – Midnight
Sundays from 15:00 – 22:00
Facebook: Kart Indoor Monaco or info@teammonaco.mc
20 euros for a session of eight minutes, rates are adjustable. For adults and children.