MC Lifestyle
All-new Chaser 500R RIB to star at Monaco Yacht Show and other yacht news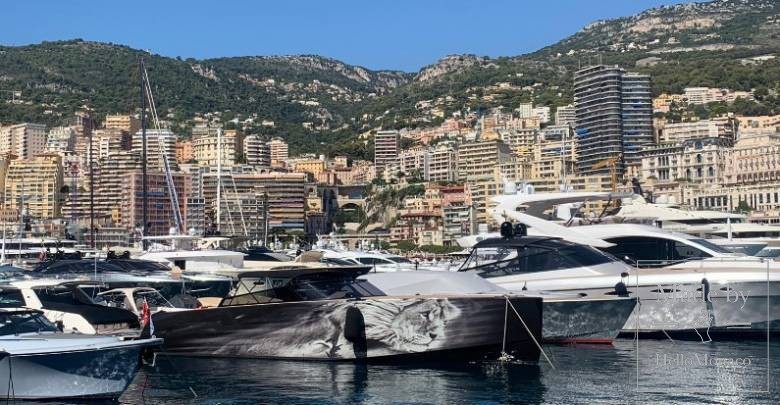 We selected for you top 5 yacht stories of the last week at Yacht Harbour.
All-new Chaser 500R RIB to star at Monaco Yacht Show
After its successful presence at this year's Cannes Yachting Festival, Chaser Yachts has been commissioned by YPI to tender new and existing clients at the Monaco Yacht Show from 26 to 29 September. The service will be provided by a luxury Chaser 500R RIB and will bring this superb model to the attention of a wider audience.
Built entirely in aluminium, the 500R is very light and can be customised to suit a wide range of requirements. With a length of 15.30 metres and a beam of 4.56 metres, it provides plentiful seating and sunbathing space for up to 18 people at a time and is characterised by a stylish, easy walkaround. Deluxe facilities onboard include a two fridges, double berth, bathroom with shower and ample storage space for a wide range of toys such as Seabobs. Three Mercury Verado 400R outboard engines provide an astounding top speed of 50+ knots, cruising speed of more than 40 and a range of 600 nautical miles.
Billionaire's 95-meter superyacht Indian Empress sold
In March, 2018 YachtHarbour reported that Indian Empress confiscated in Malta for unpaid wages. In June, Indian Empress is sold to pay off debts. Later in Jule, auction of the Indian Empress failed and the court decided that Indian Empress should be re-auctioned.
Now, the court sold the superyacht Indian Empress, after a bank found a private buyer who offered €35 million. The latest bid, from Sea Beauty Yachting Limited came just days before a second auction was due to take place.
The Maltese court has set a new date to re-auction the 95-metre superyacht Indian Empress, as the previous auction failed, because the winner – Crediyacht, representing an Iranian buyer, didn't pay €43.5 million in time. Auction is set on September 19, but the new requirement is that bidders should deposit a €1 million before the auction.
The yacht was abandoned by her owner – Vijay Mallya, in September 2017. Much of Mallya's assets in India and elsewhere have been either seized or frozen as he faces charges of money laundering and defrauding a consortium of Indian banks. Indian Empress was targeted by an arrest warrant issued in favour of Melita Power Diesel Limited for outstanding payment of €651,399.
Vijay Mallya purchased Indian Empress in 2006 for $113 million. Originally built for a member of the royal Qatari family, the vessel has also been a very popular charter yacht. Indian Empress had a major €6.4 million refit in 2016, where the interior has swapped deep red and rich gold colours and ornate gilt-work and traditional carpets for contrasting woods, pale neutral colours and large impressive art.
80-meter superyacht known as Project 790 unveiled by Nobiskrug
A scale model of Nobiskrug's 80-meter superyacht, previously known as Project 790, was presented at the Monaco Yacht Show where her name was unveiled: Artefact.
Artefacts's distinctive aesthetic exterior and interior styling – designed by Gregory Marshall Studio and Reymond Langton Design, respectively – reflect the discerning Owner's persistence to achieve a list of special criteria that included environmental responsibility, technological innovation and guest comfort.
Artefact is the first Hybrid superyacht to have a DC bus, batteries and a variable speed Diesel Electric ABB Pod propulsion system. This new system offers higher efficiency and lower emissions, as well as, lower noise and vibration. Together with its advanced Dynamic Positioning System this Hybrid superyacht can hold its position to maximize the guest experience and comfort, even without the use of an anchor – which protects sensitive sea floor.
80-metre superyacht Project Cosmos by Heesen
Today Heesen Yachts revealed the details of Project Cosmos; set to be a colossal 80m with a top speed of 29 knots, she will be the shipyard's largest yacht build to date and the fastest in her class, marking a succession of new technological firsts for the iconic Dutch shipyard.
The brief was for speed and size, coupled with the aesthetic appeal of a contemporary sports car. The combination of speed, aluminium and length required Heesen to devise new methods of bringing longitudinal strength into the design without adding extra weight to the overall structure. A project of such proportion requires for an epic collaboration: renowned British studio Winch Design to pen her exteriors and Sinot for her interiors, the same studio chosen to design the interiors of Galactica Super Nova.
Winch Design created sleek and contemporary exterior lines, to optimise life on board, while still maintaining the style elements unique to Heesen's DNA. Remarkable features include a breath-taking 270 square metre Sun Deck; a completely flushed foredeck that doubles as a helicopter landing area and a chic outdoor cinema; a seven-metre pool with a glass bottom and waterfall that plunges from the deck above; and a spectacular beach club with a sunken walk-around bar, that features illuminated onyx panels and opens up to the transom and portside platforms.
Key interior design features include a stunning spiral staircase with stainless-steel detailing that wraps around the full glass elevator and a spacious foyer on the main deck, that combine to form a highly desirable entrance to the boat.
The yacht will accommodate 12 guests in four guest suites on the lower deck, a VIP with an adjacent private studio on the bridge deck, and the striking master stateroom on the main deck forward. Nineteen crew in eleven cabins will be able to discretely service the guests.