Luxury
Monte-Carlo Auctions Pulverize Records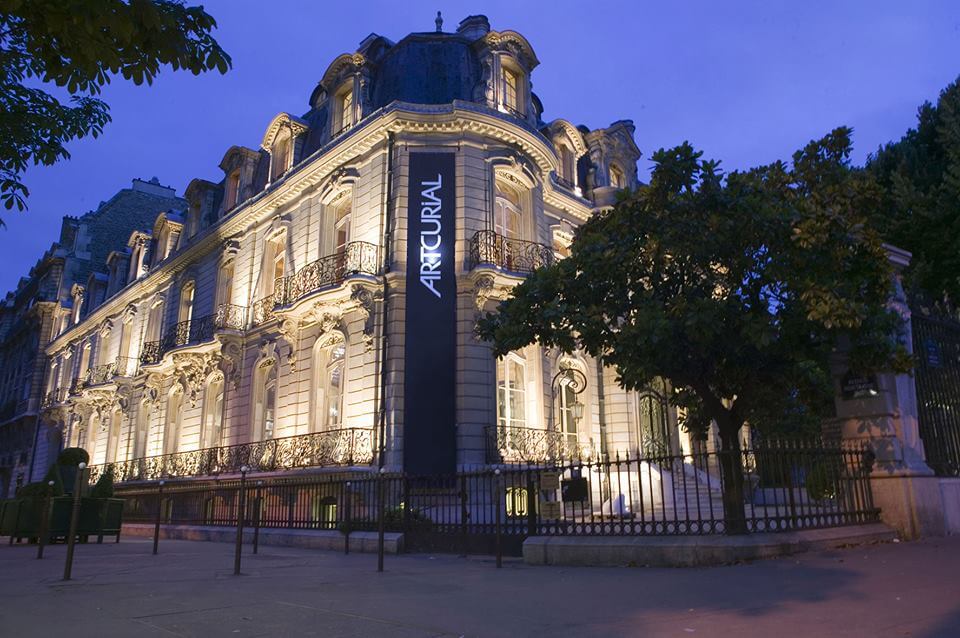 Records were shattered at the 2018 Winter Sale of Fine Jewellery, Collectors Watches and Hermès Handbags this January as the auctioneer's gavel slammed down to gasps of pleasure and excitement. The numbers speak for themselves – a 30% increase in sales under the hammer compared to 2017, not a trifle at over 7 million euros!
Within just three short years Artcurial has established the Winter Sale as virtually an icon of Monte Carlo luxury lifestyle – and the Monaco Yacht Club was the perfect venue to "tease" duelling buyers to frenzied bidding for the most prized items.
Collector Timepieces
Always creative and modernistic since bursting into the prestige auction scene in Paris in 2002, Monte-Carlo is where Artcurial's top intriguing offerings are unravelled – and so it was this time with a most exquisite collection of ladies time-pieces under the theme "Le Temps est Feminin" in French. An innovation that broke the conventional mode of male dominated collector watch collections has been deservedly rewarded with success with an expectant audience for the future.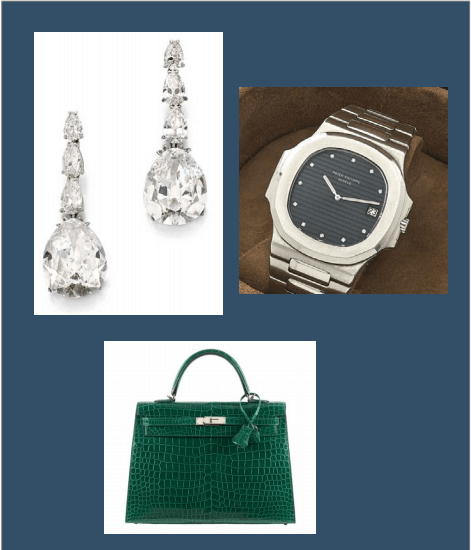 Marie Sanna-Legeand, Director of Artcurial was effusive in her praise with the following words: "Time au feminin, a world premiere, shook the foundations of timekeeping auctions in the field of masculine watches. Far ahead of Rolex, Cartier and Patek Philippe, Piaget dominates for ladies' creations."
Several emblematic pieces explored the relationship between women and their watches – 93 watches in all, part fine jewellery, part timepiece. Just short of half a million euros went under the gavel, led by a gold and sapphire pendant watch by Patek Philippe which sold for double its estimate at 57.200 euros. Tripling its estimate a gold and malachite wristwatch sold for 31.200 euros.
Having enthused about "Time au feminine" the more conventional classic sale of collection pieces took place to its own accolades from the buying fraternity who boosted its "take" to a record for the Winter Sale.
International collectors sought out rarer pieces such as those from independent watchmaker F.P. Journey which smashed their estimates, going for two or three times as much – Tourbillon Souverain and an Octa Calendrier were the star examples. Collectors also battled over a vintage Nautilus "Jumbo", a Patek Philippe from a private German collection eventually going under the hammer for triple its estimate at 87.100 euros.
Hermes Winter Collection
If the crocodile were not an endangered species then these gorgeous Hermès hand-bags would still attract avid collectors; but did you know these finest of crocodile accouterments also have passports. Yes, indeed. And why not for such unique and exceptional works of craftsmanship, style, and beauty. Do not shed any crocodile tears, do not shed any type of tears even, just applaud these magnificent items and the latest record sales achieved to the tune of the auctioneer's hammer.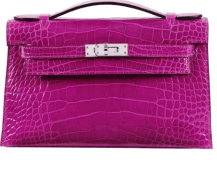 And the Hermès Winter Collection had its own stars and highlights as the gavel kept coming down. There was a remarkable performance of the clutches especially the Scheherazade pink coloured crocodile Kelly sold for 26.000 euros.
Otherwise the auction was led by traditional Kelly and Birkin leather and crocodile bags, the top one, an emerald-green, selling just shy of 50.000 euros. An Evelyne shoulder bag also garnered great interest.
Fine Jewelry
Last but never least fine jewelry. Dueling bidders indeed created atmospheric prices relative to their estimates.
Quoting Julie Valade, Director of Jewellery at Artcurial: "Diamonds we're without doubt the stars of this auction. Created by Cartier or Van Cleef&Arpels they shine whether mounted as ear pendants, bracelets, necklaces or rings."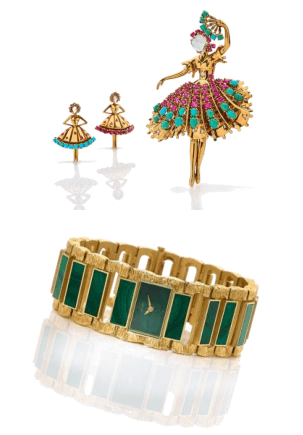 Other much anticipated pieces, the Ballerine broche by Van Cleef&Arpels, with matching ear pendants, doubled the previous record selling for over a quarter of a million euros. What a battle among bidders that turned out to be.
Another spectacular event confirming Monaco in its indisputable position as the leader in the market for international luxury and capital. We can't wait for yet another Artcurial iconic  auction. Perhaps more records will be shattered at the Hermitage in July, yet another perfect venue.