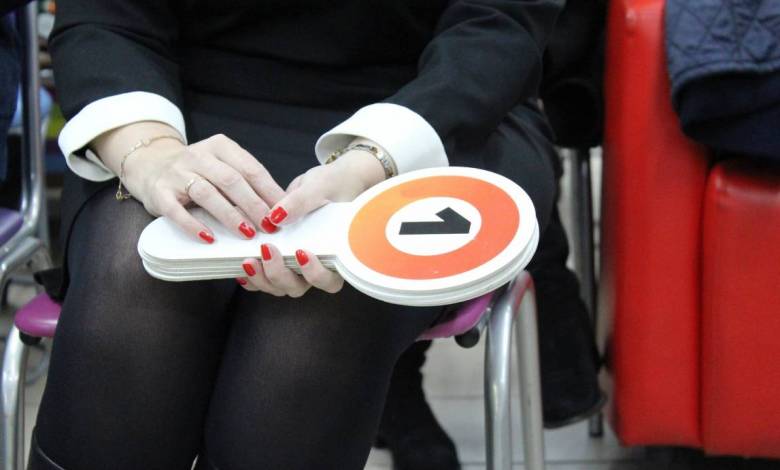 On the 11th and 12th of December, Monte-Carlo auction house will hold a prestigious jewellery auction. Hundreds of exceptional pieces will be ready to make amateur and seasoned collectors' dreams come true.
Eyes will sparkle on Sunday the 11th and Monday the 12th of December, at the prestigious jewellery auction organized by the Hôtel des Ventes de Monte-Carlo. 450 lots of certified antique and modern jewellry, precious stones and many other remarkable pieces will be presented to the public. Among them will be a rare 1.19 carat green diamond with an estimated value of between 50,000 and 70,000 euros. Another exceptional item up for auction is a platinum necklace with diamonds, rubies and a magnificent natural gray pearl in the form of a perfect tear drop, with an estimated value of between 80,000 and 120,000 euros. Or a platinum dome ring bearing a 19.70 carat sapphire with an estimated value between 180,000 and 250,000 euros.  It is "a royal blue color and very rare", said Chantal Beauvois, who is an expert in jewels and precious stones. The auction also offers a large collection of exceptional rubies,"stones which are currently very sought after," said Chantal Beauvois. Several lots present an opportunity to make a good deal, like diamond brooches from the 60's, with estimated values of between 5,000 and 7,000 euros. "These pieces are not currently on the market and their price is very interesting," says Chantal Beauvois.
Art Deco jewels will also be up for auction, "Compared to current prices in jewellery, there will be bracelets and brooches with several carat diamonds available for only 2,000 to 4,000 euros, which will allow one to possess a jewel typical of the time period: particularly refined and unique."Collectors will appreciate a collection of Cartier brooches, like one in the shape of a little ladybug in platinum, gray gold, coral, diamonds and black enamel. "A motif that had enormous success in the Art Deco Era." Artlovers will be delighted by an Arman gold bracelet. There are only 8 in existence and this is the first one to come out of the workshop,"said Chantal Beauvois. Otheritems include precious cufflinks, a splendid 21-carat opal that can be worn as a ring or pendant, a Van Cleef and Arpelsminaudière, plenty of shuttle-cut diamonds, and even a piece in the colours of Monaco's flag. It promises to be an authentic treat for the eyes.
Information and catalog available at: www.hvmc.com
Public exhibition in Monaco at the Hotel des Ventes: from Wednesday the 7th of December to Saturday the 10th of December, from 10 am to 7 pm
Did you know about other interesting items sold recently?
 World Record Price for Cartier Pendulum
CARTIER, Mysterious pendulum with central axis, topaz centre, gold enamel, circa 1920, H: 13 cm; L: 9 cm; W: 4.7cm, estimated 200,000 – 250,000 euros and awarded 1,500 000 euros (including expenses) on the 19th November in Paris by the Mallié-Arcelin Study
1.5 million euros: the sum attained by a "mysterious" Cartier clock at an auction organised by the Mallié Arcelin Study on the 19th of November in Paris, a world record for a pendulum of this brand, originally estimated between 200,000 and 250,000 euros. Sold in its red leather case and manufactured around 1920, this object is a unique piece, created with exceptional know-how. Why is it mysterious? Its hands are powered by an ingenious mechanism of glass discs, which seem to float in space. An incredible innovation in watchmaking, the process of which was kept secret by Cartier at the time. This particular pendulum with a central axis, formerly owned by a rich Mexican philanthropist, reveals a faceted citrine (clear crystal) disc. Its base, in onyx and white enamelled gold, houses the time-keeping mechanism. Like the hands, the Roman numeral hours are made of platinum and diamonds. At the time of their manufacture, the "mysterious clock" often required more than a year's work, and only one or two copies were produced each year by Cartier in different varieties of stone. They are hailed as extremely rare masterpieces of perfection.
The Top of the Eiffel Tower
 GUSTAVE EIFFEL, staircase 1 of the Eiffel tower, part of the spiral staircase no. 13, helix, 1889, bolted wrought iron, 14 steps, sold at €523,000 euros (or $555,228) estimated at €40,000-€50,000 euros (or $44,000-$55,000)
Passions were unleashed by the Eiffel Tower during an Art Deco auction organised by Artcurial on the 22nd of November in Paris. Under François Tajan's hammer, the estimated price of the staircase was ten-folded to exceed half a million euros. Bidding started at 20,000 euros and lasted several minutes, with potential buyers in person, online and on telephones. The final bid was 523,800 euros, expenses included, by an Asian buyer in the room, who ultimately won the piece of French history.
With a height of 2.60 meters and composed of 14 steps, the piece comes from the Eiffel Tower's original helix staircase, dating from 1889, which connected the 2nd and 3rd floors of the monument. In 1983, the installation of an elevator between the last two parts of the tower required dismantling the staircase, which was then cut into 24 sections of 2 to 9 meters in height.  Three of them are currently in French museums, another one is near the Statue of Liberty and another in Disneyland. The section sold by Artcurial was numbered 13.