Luxury
There are now more than 13 million millionaires across the globe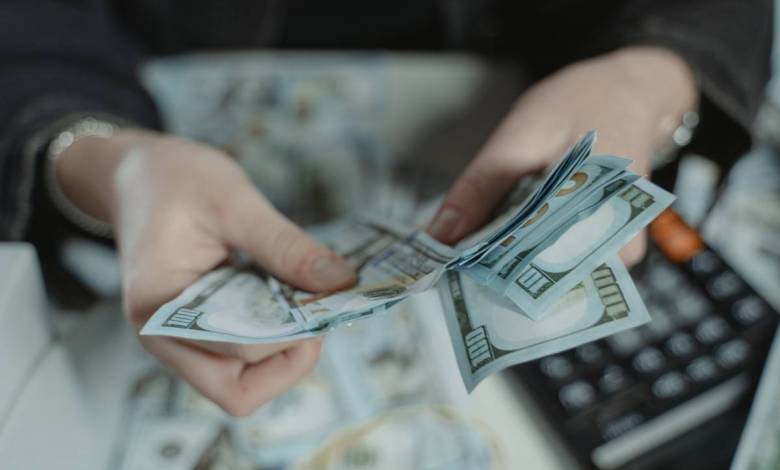 The global population of ultra-high-networth individuals (UHNWIs) has grown by 60% in the 10 years since The Wealth Report was first published. According to data prepared for the 2016 report by wealth intelligence company New World Wealth, there are now 187,500 UHNWIs with $30 million or more in net assets, excluding their principal residence, around the world. This figure is up 61% from 116,800 in 2005.
This growth reflects the increase in asset prices and investment returns, especially in the years following the global financial crisis. Emerging economies have experienced the fastest rates of ultrawealth generation over this period. While the global population of UHNWIs is set to continue expanding, the pace will be significantly slower than the previous 10 years. The total number of ultra-wealthy individuals is forecast to rise 41% to 263,500 by 2025
The Change in Numbers by Countries
Predicted growth rates vary widely on a regional basis, with emerging economies still leading the way. The ranks of Asian UHNWIs are set to expand by 66% over the next decade, compared with 27% growth in Europe.
According to New World Wealth's forecast, in 10 years North America will still boast the largest population of UHNWIs, but the increase of 21,000 will be overshadowed by the 27,000 people in Asia who will see their wealth exceed $30 million by 2025. Despite this long-term growth trend, data from 2015 shows the first annual dip in ultra-wealthy populations since the global financial crisis began in 2008. Last year only 34 of the 91 countries for which individual data is compiled saw a rise in UHNWIs.
Almost 6,000 people dropped out of the UHNWI wealth bracket in 2015 – a 3% slide. This downward shift reflected slower economic growth and a more volatile financial climate. The rate of global economic growth slowed in 2015, while growth in equity, commodity, and other asset prices also decelerated. In fact, most major stock market indices were down in 2015 in US dollar terms.
"Some of the biggest fallers included Canada, which ended the year down 24%, Singapore, where equities fell 20% and South Africa with a fall of 23%," explains Andrew Amoils, Head of Research at New World Wealth.
"The only notable risers were Japan, Denmark and Hungary, all countries that saw a rise in the number of UHNWIs during the year. Variable market performance was accompanied by lower growth in some property markets around the world. Sharp falls in the oil price also had a notable effect on the ultra-wealthy in many Middle Eastern and some African countries."
The ongoing strength of the US dollar also exacerbates any declines in local currency wealth for many UHNWIs when their net worth is expressed in dollar terms. The trade-weighted value of the greenback rose by 6% in 2015, with a cumulative 16% increase between July 2014 and December 2015. "Only two major currencies strengthened against the US dollar in 2015 – the Japanese yen and the Israeli shekel. All other major currencies depreciated, some considerably.
This fluctuation in currency has certainly contributed to some people slipping into lower wealth brackets as measured by US dollars. Yet it is also worth noting that many ultrawealthy people hold at least some of their assets in US dollars, which may have offered some protection against the effect of currency changes," explains Amoils.
In The Wealth Report this year we have also included data for other wealth brackets, including millionaire and, for the first time, multi-millionaire populations – defined as those with assets of over $10m. This data provides an insight into the base from which more ultra-wealthy individuals will emerge.
"There are now more than 13 million millionaires across the globe, up from 8.7 million in 2005"
Number of Millionaires in the World
There are now more than 13 million millionaires across the globe, up from 8.7 million in 2005. These individuals, with assets ranging from over one million to billions of dollars, hold net assets worth around US$66 trillion – more than the value of all global equities.
Over the next decade more than one million new millionaires are expected to be created in each of the world's three main regional wealth hubs – Asia (+1.6m), North America (+1.4m) and Europe (+1m). However, at a country level, the US is still striding way out in front with 1.25 million millionaires set to be created, compared with 490,500 in China, 253,500 in the UK and 247,800 in India. By 2025 the global population of millionaires will be more than 18 million.
Moving slightly up the wealth scale to multi-millionaires, in Asia-Pacific the 63% growth in their number over the next 10 years means that the population with $10m or more in net assets will outnumber that in Europe in 2025, although both will still trail behind North America.
A 71% surge in the number of Asian billionaires over the next decade will take the total to 832, nearly neck and neck with the US, where the population by then will be 840. Europe is forecast to be home to around 569 billionaires in 2025.
Source: https://www.knightfrank.com/
by Gráinne Gilmore, Head Of UK Residential Research