Luxury
Will 1 Billion Buy Salvator Mundi and Belle Époque apartment in Monte Carlo?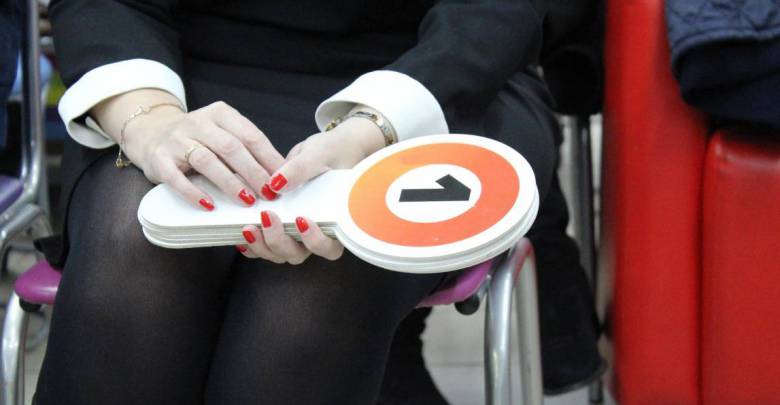 A tale of two cities – Monaco and New York. A tale of desires fulfilled and also of painful disappointments. The setting is the auction room in Christie's in New York. For you life is wonderful. You are granted three wishes and you are about to come into unparalleled riches.
One could dream – what could be the most amazing wish – to make the final winning bid in this auction in New York and own Salvator Mundi. And as if it would not be enough for any mortal to own a Da Vinci painting how about adding to that dream buying the very best of the exclusive residences in Monte Carlo and putting Salvator Mundi on display in Monaco. One can only dream.
Dmitri Rybolovlev: the Seller of Salvator Mundi
One part of this dream is true – there is a new owner of Salvator Mundi and at a price that has shocked the world. The previous record for a painting sold at auction was Pablo Picasso's Les Femmes d'Alger (Women of Algiers), which went for $179.4 million in 2015, while Paul Gauguin's Nafea Faa Ipoipo? (When Will You Marry?) commanded $300 million in a private sale the same year.  To go from there to 450 million dollars in one go is well – incredible.
Rich or poor, life is full of surprises. For Dmitri Rybolovlev the seller of Salvator Mundi  (sold from the Rybolovlev family trust) this astronomical price must have been as much a surprise as to anyone. He had been pained to discover, via a New York Times article in 2015, that the price he had paid for Salvator Mundi in 2013 of $127.5 million from Swiss art dealer Yves Bouvier exceeded the price for which Bouvier had acquired the painting by approximately 50 million. This started in motion recriminations and a legal battle that continues to this day…Bouvier through his lawyer will supposedly make the case that Bouvier chose well for his clients as evidenced by the fabulous profit that just dropped into Rybolovlev's lap at this Christie's auction.
Rybolovlev through his lawyer will supposedly claim that no matter the result of the sale of Salvatore Mundi at Christie's he would have wanted to acquire his art collection with lower mark-ups or lower commissions and with more transparency. Suffice it to say battles result in wounds and unpleasant and unintended repercussions.
But let's get back to our dream. You have been granted three wishes and the first one is a done deal – you now own a Da Vinci painting, Salvator Mundi, sometimes nicknamed "the male Mona Lisa".  Two more wishes to go.
What will the next wish be? You would like the most prized residence in Monaco after the Royal Family. Money is absolutely no object but the unique penthouse apartment in Tour Odeon is not for you. So what to buy?
Let's look at your wish list for this residence:
– You must be so close to the sea that you can walk to your yacht;
– You know you can't have a Palace but you must have so much space you feel like you are in one;
– Obligatory, a huge (and we mean huge) outside private terrace, with infinity pool overlooking your yacht, where you could entertain a large group of friends lavishly and stroll among your mature trees;
– Walk-in wardrobes that in other less spectacular apartments would be large bedrooms;
– A panic room where you can seek refuge with your recently acquired Salvator Mundi;
– Should we add to the list a library on two levels and the most modern entertainment centres imaginable including a  private sleep-over cinema to share with your friends.
And so you narrow down your short-list of spectacular Monegasque properties and you end up with the one and only Belle Époque apartment in Monte Carlo not far from Hotel Hermitage, Hotel de Paris and the Casino. Is apartment really the right word for such a jewel? Now the next important question is: Is this beautiful Belle Époque apartment in Monte Carlo for sale and who owns it? Well, maybe it is for sale. Rumour has it that at the right price the owner may be agreeable to part with it. They say that at the end of the day just about anything is for sale at the right price. In this rarefied atmosphere it would seem that 300 million to 500 million euros is what one would expect to spend.
Dmitry Rybolovlev's Family, Fortune & Properties
We do know after the aforementioned auction in New York that it is possible to buy a Da Vinci for less than 500 million euros. Let's think of a number for the Belle Époque apartment – would 350 million euros do it? It would seem to be in the ball-park. Prior to the current owner, the Belle Époque was purchased with an extended lease for over 300 million euros.
Now it is no secret that the current owner is Dmitri Rybolovlev, seller of Salvator Mundi. And maybe the motivation for the sale of the Belle Époque could be a search for more privacy, for a residence more intimate, less spacious, more suitable for one person. He and his family do have other fine residences, including an apartment on Boulevarde Suisse in Monaco. One could take advantage of a good offer for Belle Epoque and look to rent something almost as splendid in Monaco or stay with a family member. There are after all reported second homes in the family in Gstaadt in Switzerland, London, Paris, New York, Saint-Tropez and Miami. And there is always the Greek resort island Skorpios where shipping tycoon Aristotle Onassis famously married Jacqueline Kennedy in the 1960s. Dmitry Rybolovlev's daughter Ekaterina owns Skorpios, bought through a trust in 2013.
So this second wish seems to be within our grasp. We just have to strike the right price for the Belle Epoque apartment and then we can hang our Da Vinci in it. If the Da Vinci painting just cost 450 million, surely the Belle Époque can be acquired for 100 million less – and if we have a budget of a billion to spend on the first two wishes we are bound to have enough change left over to buy a yacht to harbour close by.
And the third wish? Well paradise could also be described as owning one of the finest football teams in the world. Is this third wish possible? Wouldn't one be one of the luckiest people on earth to own the Belle Epoque apartment in Monte Carlo, to be able to admire your own Da Vinci and to buy a local football team. How about the peerless AS Monaco, for example?
Journal du Dimanche (JDD) recently raised the conjecture that Rybolovlev might relinquish his ownership of the team, though it was noticeable that he was in his box at Louis Stade watching AS Monaco this November. We do not have enough evidence to support the thrust of the JDD report and there are firm reported denials from Rybolovlev spokespersons.
So maybe we will have to make do with just two of our three wishes for now and hold fire on a football team purchase. Assuming that the Belle Epoque apartment really is for sale, Monaco is surely the right place to house one's Salvator Mundi.