Travel Club
Exploring the antique markets of Tuscany and Provence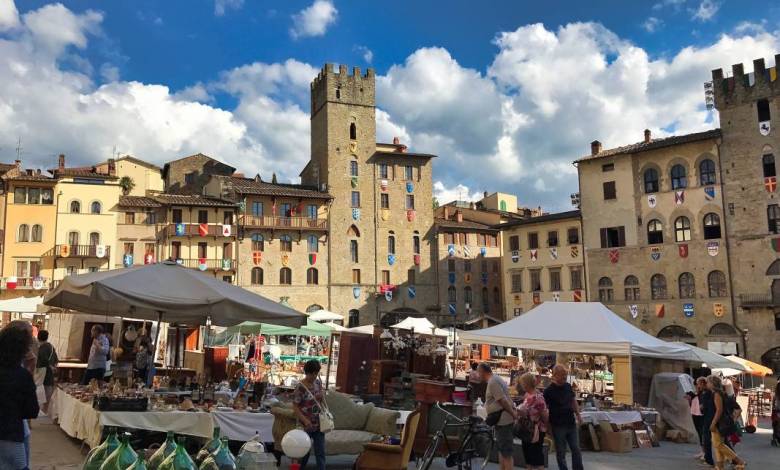 Arezzo, a City of Ancient Treasures
When you think of Tuscany, the first thing that comes to mind is prestigious Florence with its Renaissance masterpieces and picturesque Siena with its medieval brick architecture. Tuscany, however, has yet another city which has nothing to envy either of them in terms of its charm and treasures. Nestled in the heart of greenery with its luxuriant vineyards and smiling valleys, Arezzo immerses you in the authenticity of its rich and welcoming land, just four hours away from Monaco.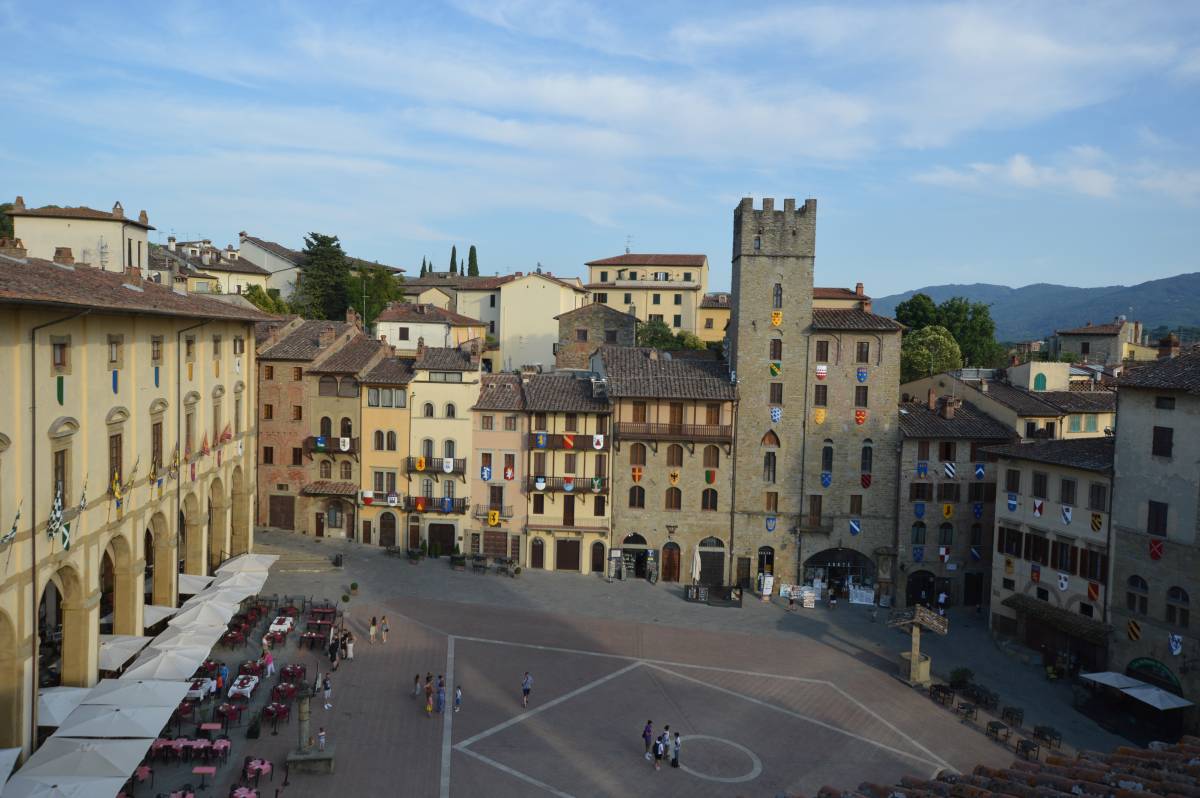 For lovers of antiques and curiosities, its antique market is certainly a must-see. Every first Sunday of the month, some 400 exhibitors from all over Italy take over the squares and alleys of its historic centre. Some of them get set up as early as Saturday.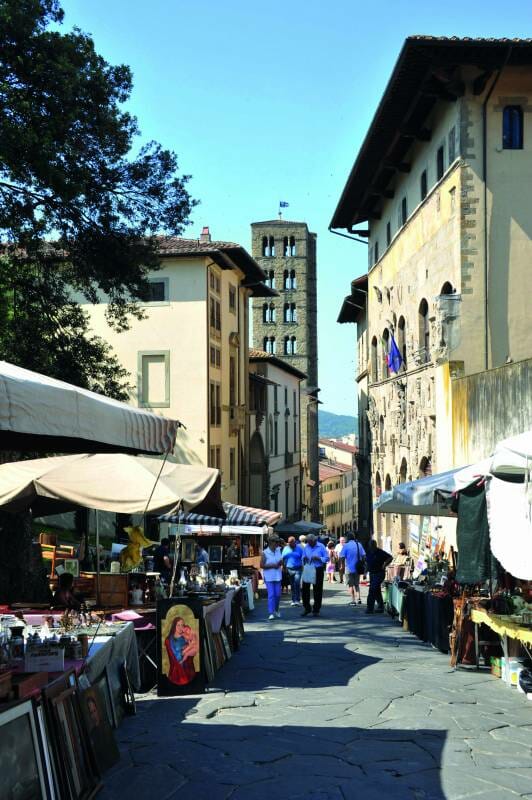 Bargain hunters have thousands of works of art, furniture, jewels, prints, scientific instruments, toys, books and other collectors' items to explore. You have an entire weekend to enjoy its stalls surrounded by amazing palaces, churches and mansions.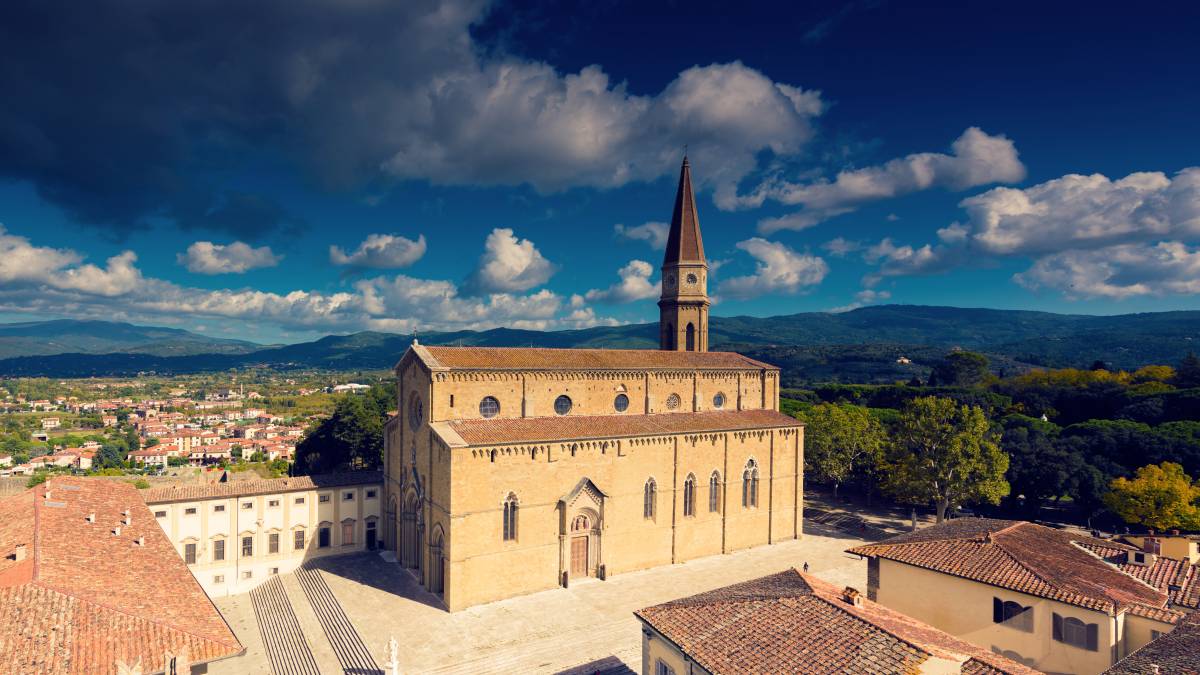 The setting is indeed enchanting, truly inviting us to travel in time. This is where Roberto Benigni filmed his "Life is Beautiful". The city is full of hidden treasures. Its Piazza Grande is one of the most remarkable squares on the Italian peninsula.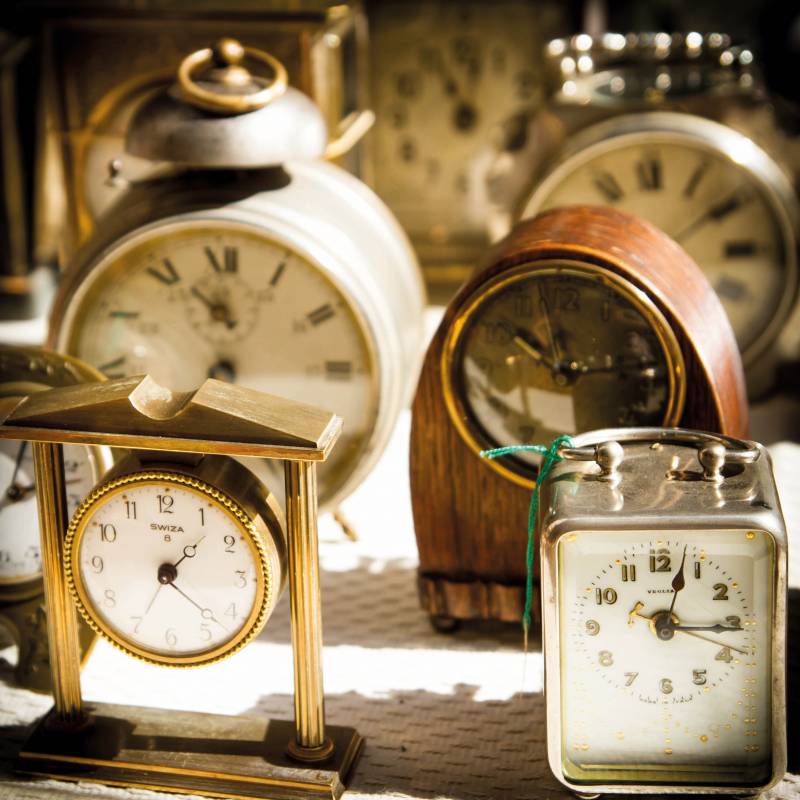 The idea of the market belongs to a passionate antique dealer, Ivan Bruschi. Born in 1968, more than 50 years ago, this grandiose project has enjoyed an unwavering success ever since. If you are visiting Arezzo, don't miss out on Ivan Bruschi's house museum. This unique 13th century palazzo in the heart of the historic centre is home to some 10,000 works of art from all over the world and different epoques. Etruscan, Greek and Roman archaeological pieces, paintings, furniture, ceramics, sculptures, weapons, jewellery and a prestigious numismatic section.

Held in a truly dream setting, the oldest antique fair in Italy is attracting an ever-growing number of collectors.
Fiera antiquaria di Arezzo
www.fieraantiquaria.org 
infopoint@discoverazzo.it 
Tel : +39 05 7537 7468
L'Isle-Sur-La-Lorgue, a Paradise for Bargain Hunters
A little Venetian air with its canals winding through its heart. L'Isle-sur-la-Sorgue, a scenic Provençal town in the department of Vaucluse, enveloped by the arms of a river, has an indescribable charm. Over the last years it has also become a true paradise for bargain hunters.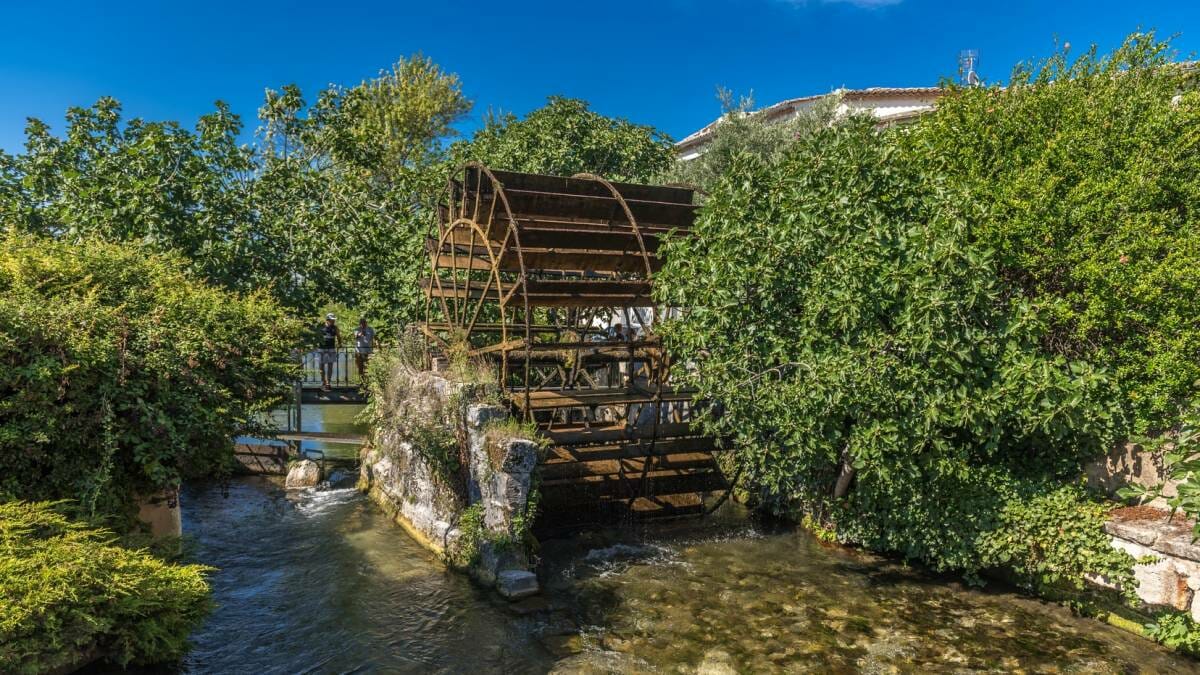 This former fishing village carefully preserves its past glory — mansions, churches, chapels and the waterwheels once powering the mills. These days, it is also an international reference in terms of antiques and bric-a-brac. Connoisseurs have every chance of unearthing here a rare object, an unbelievable curiosity, an unusual piece just missing from their collection.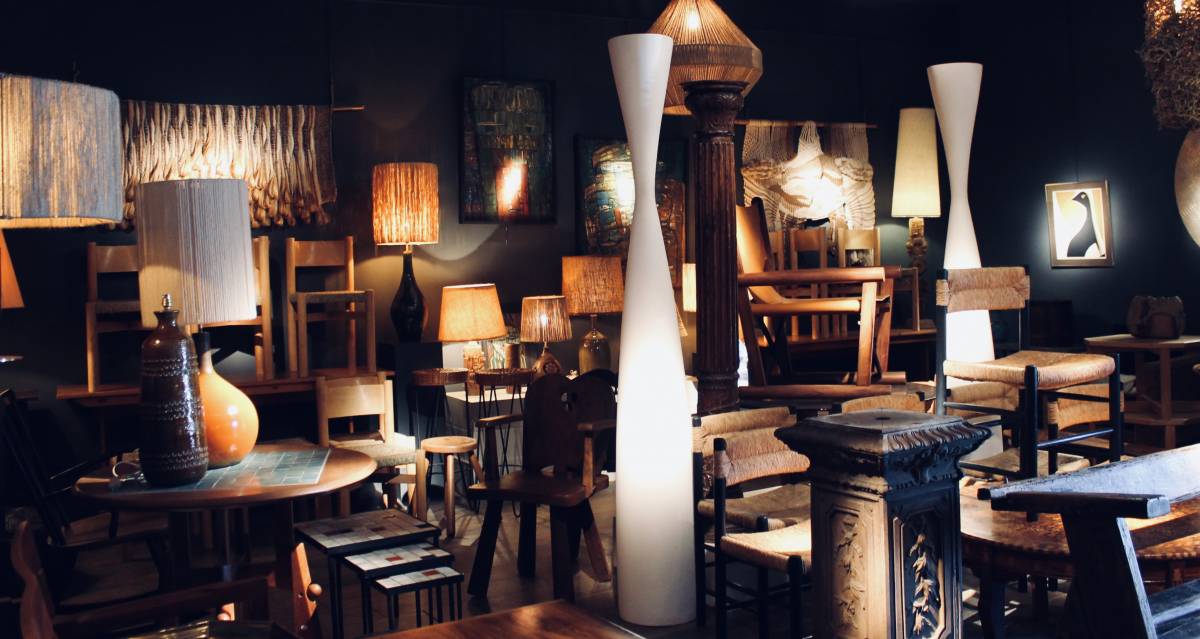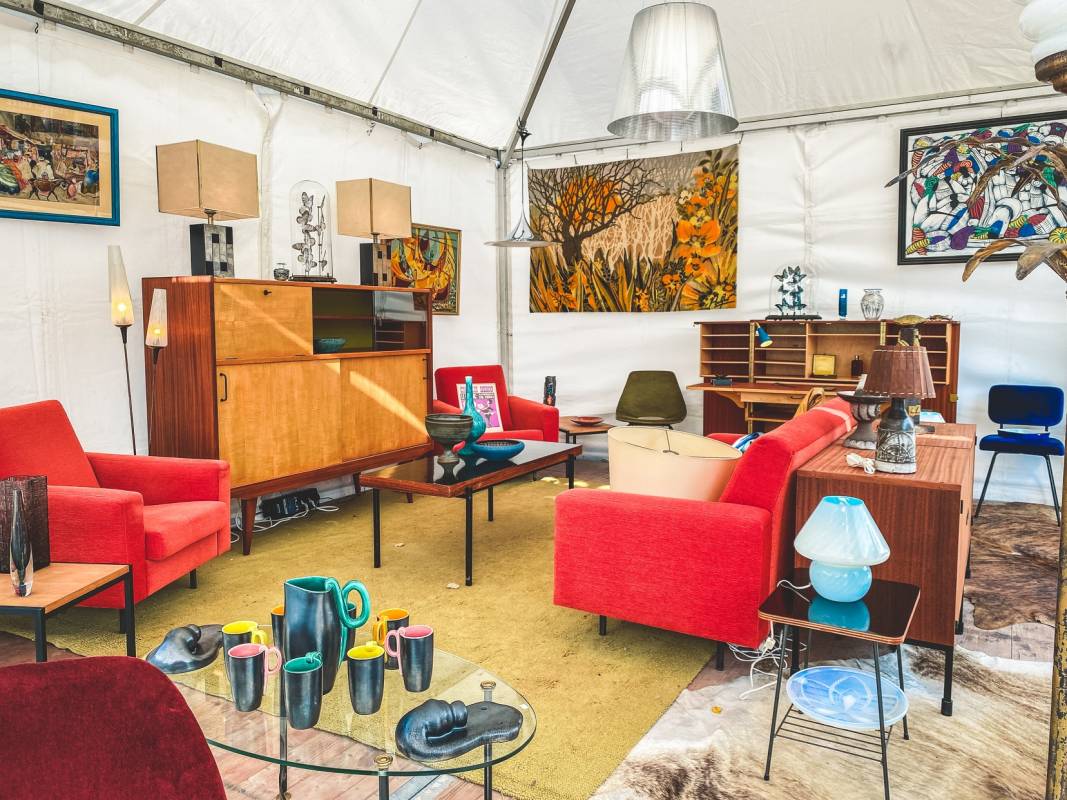 All kinds of paintings, sculptures, prints, furniture, porcelain, jewellery, books and silverware are here to choose from. But you may also come across a truly unsuspected trinket, an old toy, an original light, a tool from another age…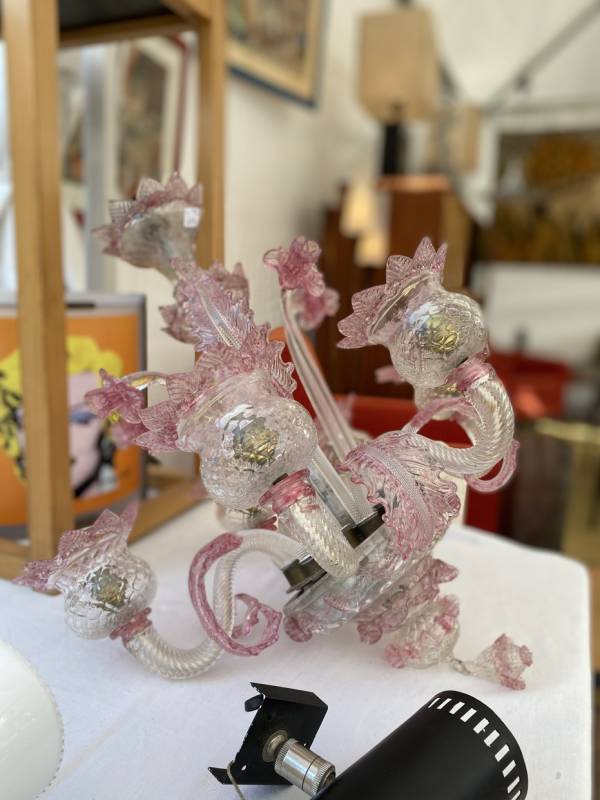 A large number of antique dealers exhibit their treasures right outside, in the middle of the street. See for yourself while strolling through the town's alleys.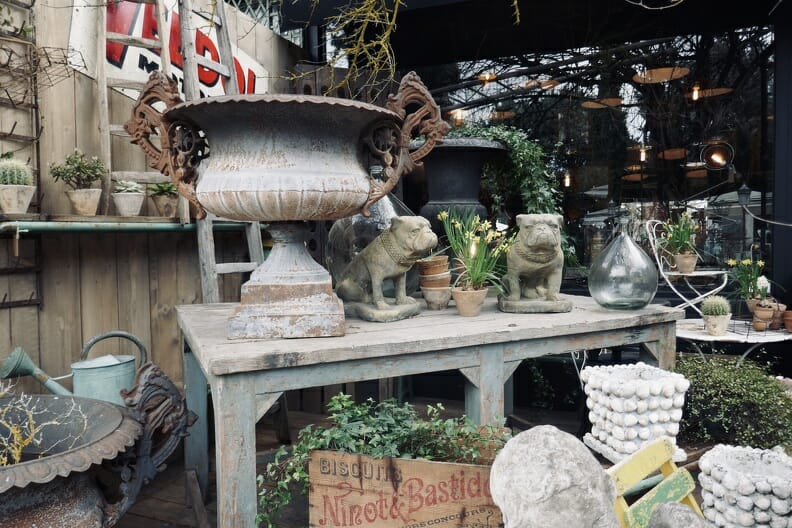 On top of some 300 shops, twice a year on All Saints' Day and during the Easter weekend, explore the famous "Antiques Art & you" fair. This unmissable L'Isle-sur-la-Sorgue event is the second European antique market after the famous London fair. Nothing short of an open-air art fair.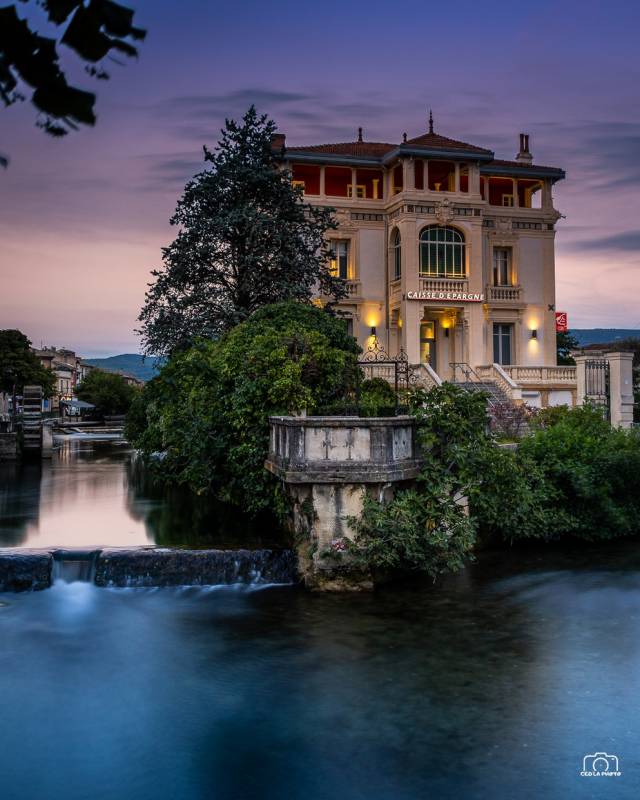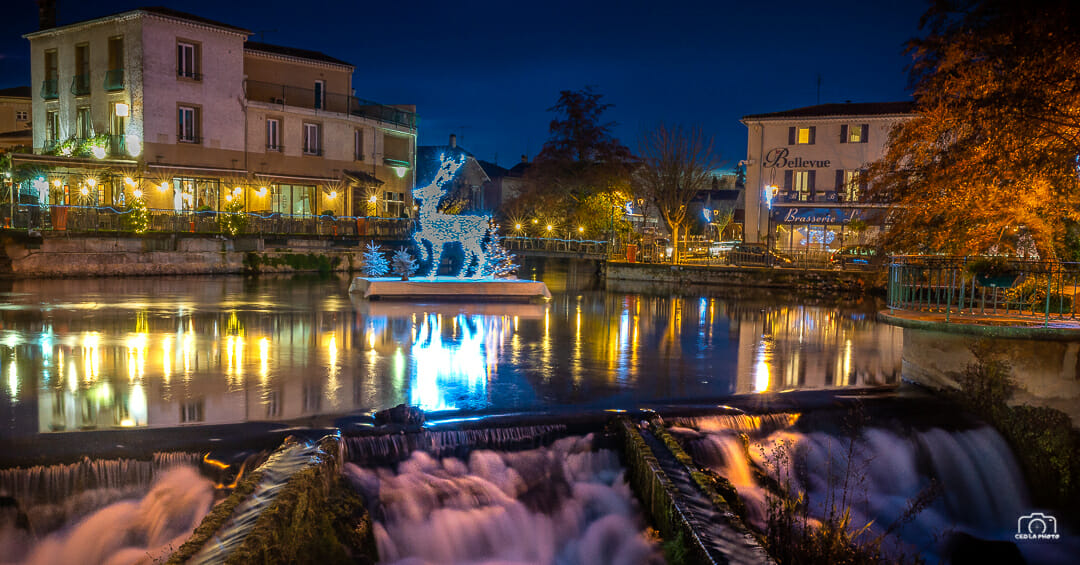 Some 200 exhibitors from France and Europe are revealing their most beautiful objects in the Parc Gautier, on the Sorgue quays, in antique dealers village and town streets. Expert advice is available to professionals and bargain hunters as to the origins and authenticity of the objects sold. The last edition of this exceptional event invariably attracting over 100,000 visitors was scheduled from October 29 to November 1.
www.antiquesartandyou.com
contact@antiquesartandyou.com
Tel+33(0)6 9516 3130