Travel Club
H.E Dr. Dario Item, Ambassador of Antigua and Barbuda to Monaco, invites you to the country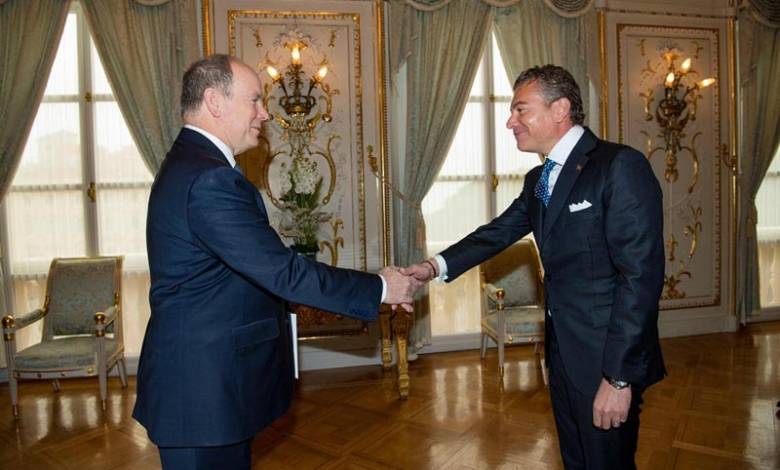 A breath of fresh air, both literally and figuratively, is what we need in the world as the year closes. Antigua and Barbuda, the majestic Caribbean island state, offers this to any potential visitors. Known for its breathtaking beaches, pristine lagoons, and historic tourist spots, the country is ready to accept guests more than ever. H.E. Dr. Dario Item, Antigua and Barbuda's ambassador to Monaco, Spain, and Liechtenstein, is one of the most proactive advocates for its tourism industry and economic recovery. He shares that Antigua and Barbuda's resorts are some of the best in the world.
Coupled with its people's hospitality, the dual-island nation remains one of the top-rated tourist destinations in the world. What is more interesting is that the country is more than just a splendid tourist destination. The government supports crucial programs that aim to raise the tourism industry to another level.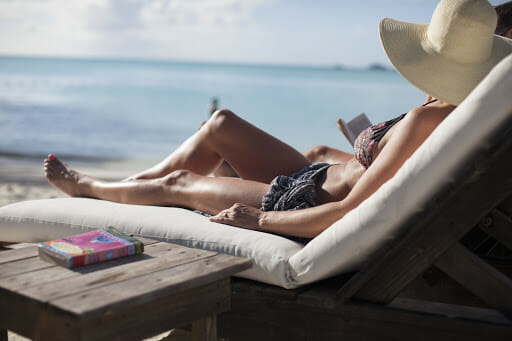 Headed by the Prime Minister, the Citizenship by Investment Program (CIP) and the Nomad Digital Residence Program (NDR) are two important programs that welcome those who wish to either become residents or citizens of the country and help propel its further economic development.
A slice of heaven on Earth
Antigua and Barbuda is known for its breathtaking beaches. Amazingly, beaches in the country are powdery soft and come in white or pink sand. Its strategic location in the Caribbean gives it year-round incredible weather. The Atlantic wind also blows continuously which gives the beaches a more relaxing feel.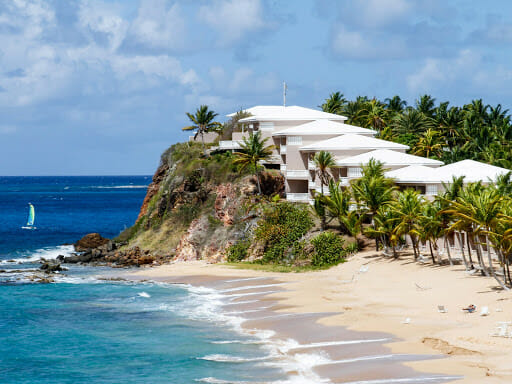 His Excellency Dr. Dario Item promotes the beauty of the country and describes it as "what paradise on Earth would look like". Travelers and visitors often come back and make Antigua and Barbuda their summer getaway. Ambassador Item further adds, "it's not hard to advocate about the country's beauty considering its natural beauty". 
It's easy to see why the country has become one of the leading tourist destinations for many travelers. The best tourist attractions are known for having proper balance between amenities and untouched nature creates the perfect atmosphere. Antigua and Barbuda possess this balance. 
The moment guests arrive at the V.C. Bird International Airport, they enter a bubble filled with vibrant hospitality. Wide variety of restaurants, hotels, and resorts are all accessible from the airport which makes traveling such a breeze. All facilities are lined up to accommodate exciting water activities and enchanting city tours. 
Programs welcoming tourists and investors 
As if the country itself was not enough reason to visit Antigua and Barbuda, now it offers more reasons for visitors to stay. It offers programs for foreigners to work from its enchanting beaches through the Nomad Digital Residence (NDR) program. A special residence status will be given to applicants who can comply with the requirements. 
For only $1,500.00, a single applicant will be able to break free from the dull walls of one's regular office and work from resorts that offer a spectacular ocean view. The program also extends for the family. A family of three only need to pay an application fee of $3,000.00. This gives them the option to stay in the country for up to 2 years. 
What are the investment options?
Several ultra-wealthy individuals and their families have already opted to, not only visit the island, but also become citizens of the enchanting destination. This is made possible through the Citizenship by Investment Program (CIP). 
Applicants may gain a legal citizen by investing in one of the four platforms offered by the Immigration Department. Investing in the National Development Fund (minimum of $100,000 for a family of four, while the fee for a family of five or more is  $125,000. Second option is investing in real estate where an applicant must contribute $400,000 where a 5-year holding period is required. 
An applicant may also gain citizenship by establishing an eligible business worth $1.5 million. Joint ventures are also welcome for as long as the fund would reach $5 million and each member invests at least $400,000. 
The University of the West Indies (UWI) Fund also acts as a ticket to earn citizenship. By providing $150,000 to the UWI, a family of six is entitled to citizenship as well as a one-year scholarship (tuition only) for one of its members.
Consistent influx of tourists and investors 
The past few months have seen a steep upward trend in the visitors of Antigua and Barbuda. The peace of mind of being in such a stable and safe country, while enjoying natural beauty that the country offers, have been irresistible for tourists and new residents. 
Before the global pandemic period, the country has been a leader in the tourism sector of its region. Despite the economic impacts in its tourism by COVID, the state was able to handle the issues in a commendable manner. 
Stability is one of the factors that many sophisticated investors look for. The dual-island nation of Antigua and Barbuda has displayed firm resolve with the efforts of Tourism Head, Charles Fernandez and no less than Prime Minister Gaston Brown himself. Advocates, like Ambassador Item, have been able to entice more visitors making the future of the country as bright as its summer skies.