VIP clubs
Playing Golf in the Riviera: tradition, wellness, glamour and «Dolce Vita»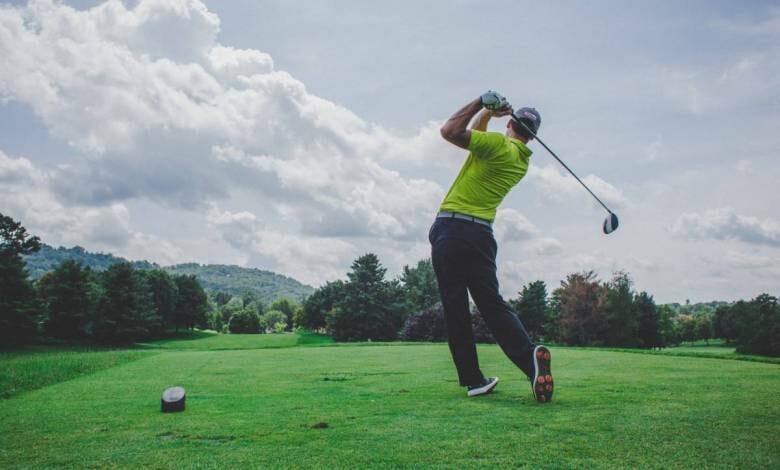 Tomorrow the "Princess of Monaco Cup" golf tournament will be launched in favor of the Princess Charlene of Monaco Foundation and Fight Aids Monaco. It will take place on the beautiful lawns of the Monte-Carlo Golf Club. Be you a fan or novice of the game you should know about other golf courses in the area.
This outdoor club-and-ball sport, persisting since its Scottish royal origins in the 15th century, when they used a handcraft ball made with leather filled with feathers.
Golf requires very careful attention to detail and mental flexibility. As a matter of fact, we have to consider that the playing area changes every time according to the natural environment. The golf player is plunged into a «green dimension» from that initial instant on hitting the ball in the tee box until getting it to the hole in the putting green. He must do it with the least possible number of strokes, facing fairways, roughs, bunkers, ponds, rocks and any other standard hazards. What other sport enables a closer interaction with Nature and weather conditions?
Therefore, what about having the opportunity to play open-air all year around, enjoying mild temperatures, enchanting landscapes, exotic gardens, and a turquoise Mediterranean Sea? That is what inspired, a century ago, most of the European aristocrats, primarily British, and then Americans to move to the Côte d'Azur and the Italian Riviera dei Fiori, making them the most glamorous winter holiday destinations. At the height of the Belle Époque, then, stylish villas, luxurious yachts and elegant Art Deco Casinos spread along the coast from Cannes to Sanremo including the Principality of Monaco. It was the time when eccentric Riviera style parties used to welcome Charlie Chaplin, Jean Cocteau, John Dos Passos, Paul Getty, Ernest Hemingway, Scott and Zelda Fitzgerald, Dorothy Parker, Pablo Picasso, Igor Stravinsky and Orson Welles, just to name some. In this extravagant «Dolce Vita», some typical British sports were introduced to cheer up the upper class in their spare time. Cricket, croquet, lawn tennis and golf were their favourite activities.
Many years have passed since golf was only for a few noble gentlemen gathered in honourable golf clubs, where women were usually not allowed to enter. In between the 19th and the 20th сentury, more and more professionals and amateurs showed a real passion for golf both in Europe and America, launching a new less-exclusive era for this sport and inaugurating a professional-championship season. Nowadays, its popularity is still strong, and it is attracting thousands of players, supporters and Media worldwide.
Such a success becomes pretty clear if we consider how many golf courses are easily accessible from the Principality of Monaco. Let us have a close-up view of the major Golf Clubs in the most glamourous of the Rivieras.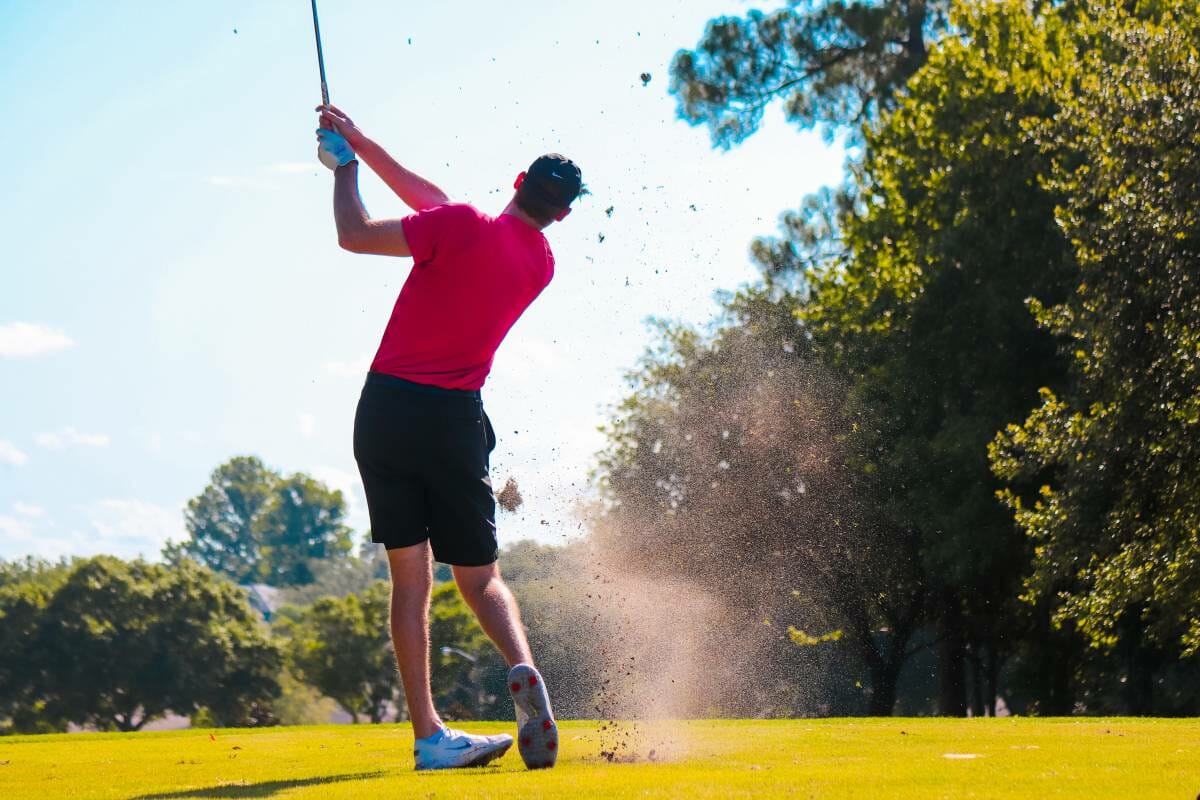 Monte-Carlo Golf Club: сlass and heritage attain the summit
Founded in November 1911 by the Societé des Bains de Mer at the express request of the local British Colony, the 18-hole Monte-Carlo Golf Club, designed by Willie Park Jr, is the result of an ambitious project: building a golf course close to La Turbie, at a height of 860 meters, offering a spectacular panoramic view over the Principality of Monaco and the Maritime Alps. This has been achieved thanks to the efforts of H.S.H. Prince Pierre (father of Prince Rainier III) and smart presidents such as Jean-Charles Rey and Henry Rey, who laid the foundation of the successful management of the Club that continues today.
The elegant Club and restaurant, surrounded by a beautiful natural area, have been hosting for more than one hundred years top players who competed in the Monte Carlo Open (until 1992) and currently 500 stationary members. Last but not least, special attention is addressed to the eco-management of the greens and the trees that belong to the golf course, thus creating a relaxing and healthy atmosphere.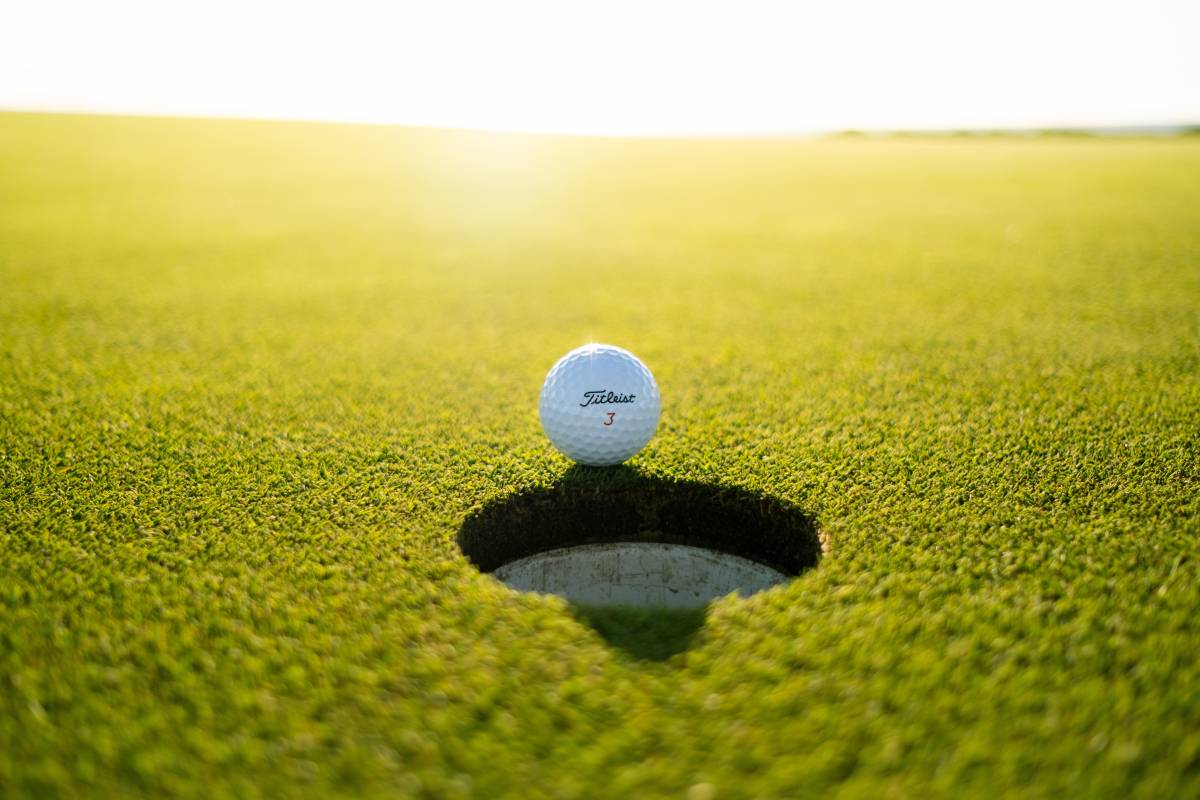 Le Golf de la Vanade: the well-being of golfing
The French 9-hole Golf Club de la Vanade, created in the 1990's, bringing a brand-new golf lifestyle to Villeneuve-Loubet region. «Bring happiness and smiles to all golfers» is the key mission of the professional team of instructors united in the same passion for this unique sport.
A peaceful and relaxed natural environment, a high-tech Golf Training Centre and a friendly atmosphere are the win-win ingredients to make everyone able to enjoy themselves playing golf at any age. Professionalism, high quality standards and a customer-oriented management all demanded by Dominique Gault, a 35-year experienced golfer, now president of the Golf Club.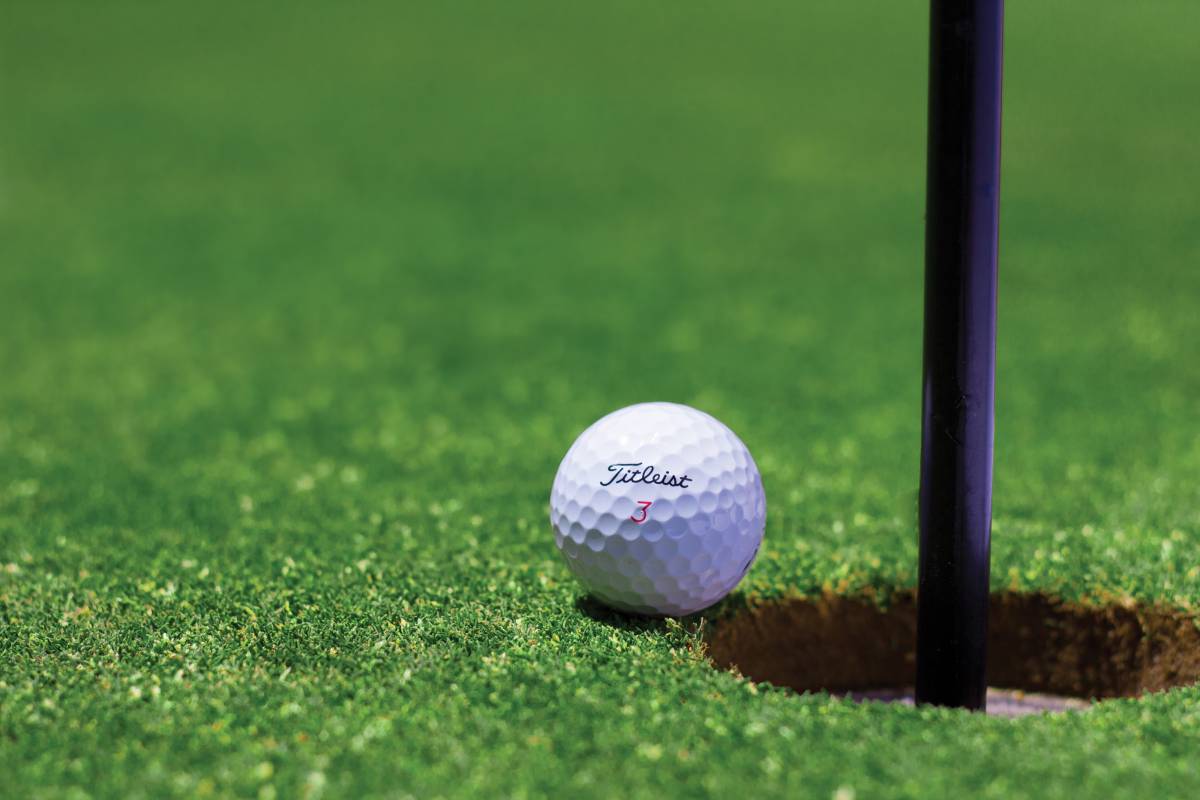 Royal Mougins Hotel SPA Golf Resort: playing golf at its finest
Established in 1993, the 18-hole Royal Mougins Golf Resort, designed by the famous American architect Robert Von Hagge, was awarded «France's best Golf Resort» in 2016, 2017, 2018 and 2019. This 75-hectare estate is renowned from both natural and from a performance point of view.
The hilly greens are perfectly managed thanks to efficient care. This combines respect for nature and extends to high-quality technical devices allowing golfers to train themselves. This allows them to play golf in the best conditions, as the result of a continuous improvement process, GEO certified® (Golf Environment Organization). A perfect setting both for amateurs and professionals and which had the distinction to host the Cannes Open from 1995 to 1998. A 4-star hotel resort and a gourmet restaurant facing the golf courses provide extra treats at the poolside and the SPA for the Côte d'Azur «Dolce Vita» visitors.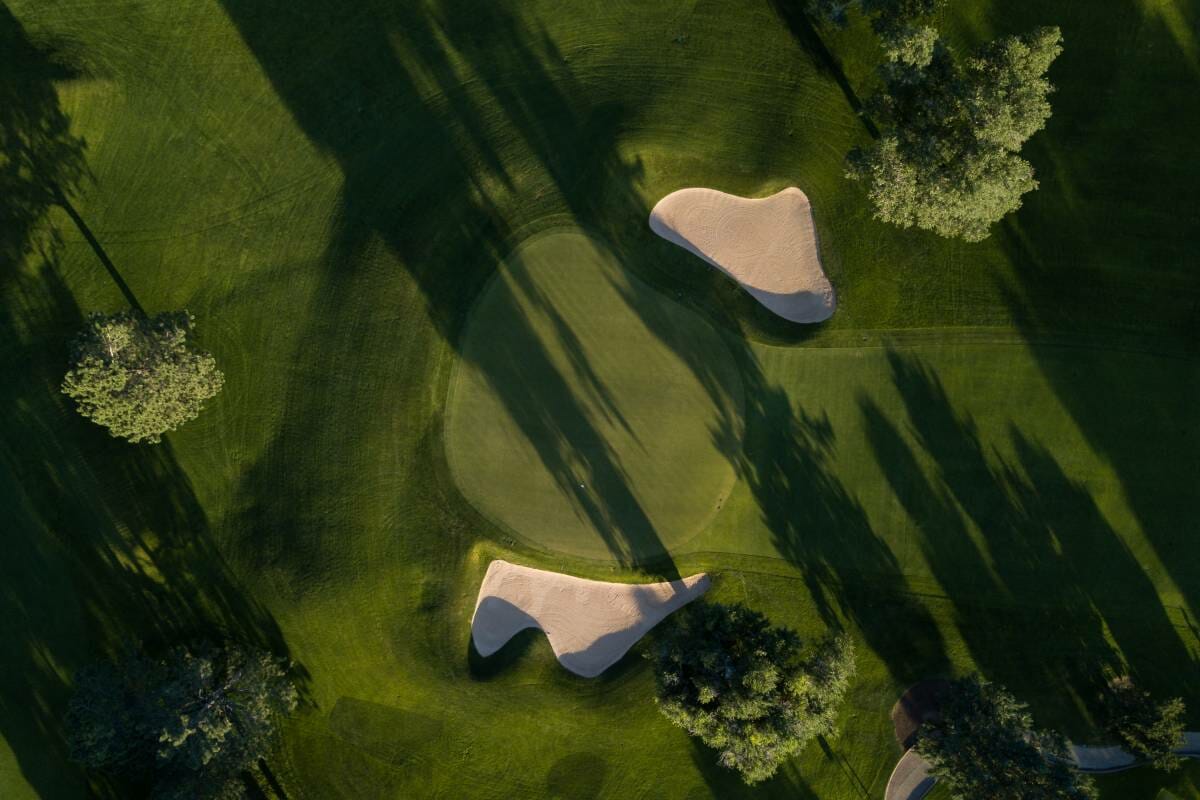 Terre Blanche Hotel SPA Golf Resort: The «Natural Way» of playing golf
A bit further on to the West, we cannot help mentioning a renowned estate founded by the aristocrat Charles Bouge in the 18th сentury, then carried forward by the Scottish actor Sean Connery and the golfer & entrepreneur Dietmar Hopp. Hopp conceived, in 1990, a visionary transformation of the land into a modern sustainable Golf Club. The Terre Blanche Golf Course, situated between Cannes and Fayence natural district, is an area of outstanding natural beauty and notable avifauna interest. It offers the visitors two 18-hole golf courses: «Le Château» and «Le Riou» (more challenging), both designed in detail by David Thomas, well known Welsh professional golfer and golf-course architect. In October 2020, Terre Blanche was ranked No. 1 Best Golf Resort in Continental Europe by Golf World (UK).
A GEO certified® (Golf Environment Organization) management of the lawns and an ecological watering system allow golfers to enjoy a pure natural experience — while playing golf as professional or amateur, from kids or teenagers and above. Moreover, the five-star Terre Blanche Hotel SPA Golf Resort, awarded «Best Golf Hotel of the Year 2016» by Luxury Travel Guide, provides different types of accommodation, a set of swimming pools, a tennis academy and a relaxing 3200 m2 SPA. Finally, The Albatros Golf Performance Centre supplies high level instructors, technicians and the most advanced equipment to train golfers' swings, officially recognized by the European Tour Performance Institute (ETPI). All that forms the background to many golf events like the Terre Blanche Ladies Open, part of the Ladies European Access Series, the Classic Amateur Tournament and the Terre Blanche's Pairs Challenge.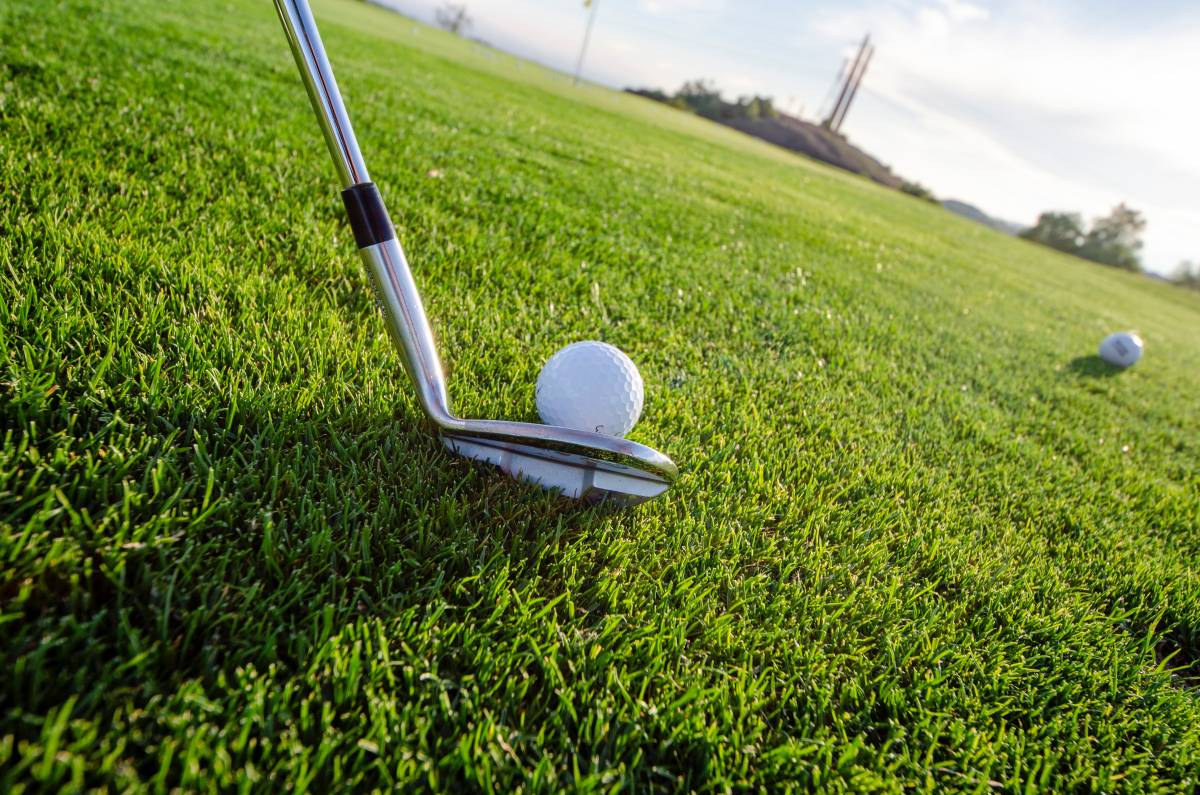 Italian Riviera
Circolo Golf degli Ulivi Sanremo: playing golf in the «Riviera dei Fiori» (Riviera of Flowers)
Since 1930's, the 18-hole Golf Club degli Ulivi (Olive Trees Golf Club), designed by Peter Gannon and Major Blandford, is overlooking Sanremo from a nice green plateau where olive trees and mimosas are growing. All that attracts international golf players all year long, thanks to the mild weather. The golf course totally immersed in the natural environment requires maximum skill and attention. The challenge is worth it anyway, if we consider that in the Seventies Severiano Ballesteros, Bernhard Langer, Aldo Casera (one of the best Italian golf players) and other members of the Golf Hall of Fame played on these greens, participating in International Championships. Furthermore, the Club emblem includes the Ducal Crown, granted by Adalberto of Savoia, member of the Italian Royal Family who used to be the president of the Club.
The Club House, in the heart of the greens, welcomes the visitors, offering a slow food gourmet restaurant service and produces in limited edition. In fact, golfers and visitors can taste and buy an environmentally-friendly organic Virgin Olive Oil, made of local olives by «Roi» Oil Company. A gift for real-connoisseur golf players and more.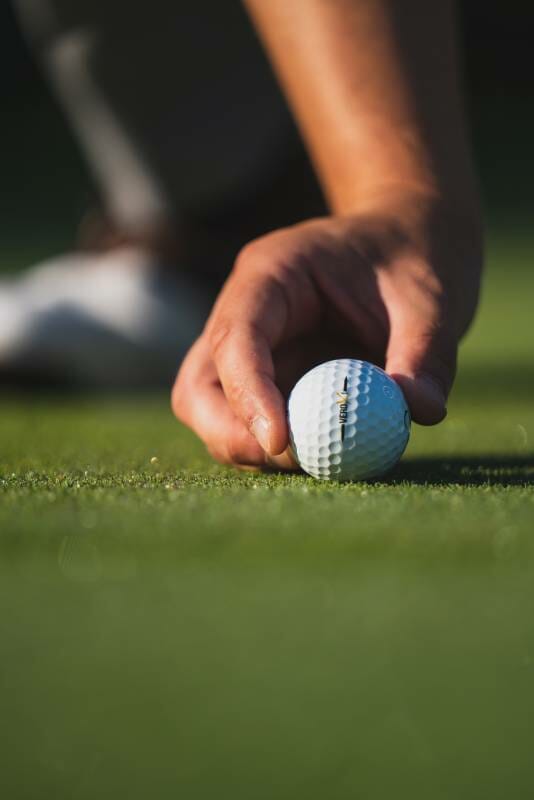 French Riviera
Monte-Carlo Golf Club
Golf Club Director: Henry Rey
Championship golf course and awards: yes
Training courses for professionals and amateurs: yes
Restaurants: 1 restaurant and lounge-bar
Accessibility to the Principality: 11 kilometres distance
Sustainable management: yes
Extras: professional golf training centre, breath-taking panoramic view, proximity to the Principality
Le Golf de la Vanade
Golf Club Director:  Dominique Gault
Training courses for professionals and amateurs: yes
Restaurants: 1 informal quality restaurant
Accessibility to the Principality: 38 kilometres distance (via A8 Motorway)
Sustainable management: yes
Extras: golf academy, professional training courses, Baby Golf Club
Special Event occurred on 9th May 2018: Inauguration of the site in the presence of Jean-Lou Charon, President of the French Golf Federation and authorities
Royal Mougins Hotel SPA Golf Resort
Golf Club Director:  Rattan Chadha
Championship golf course and awards: yes
Training courses for professionals and amateurs: yes
Restaurants: 1 gourmet restaurant led by the Chef Philippe Artaud
Accommodation: exclusive rooms and suites
Accessibility to the Principality: 60 kilometres distance (via A8 Motorway)
Sustainable management: yes
Extras: golf training centre, swimming pools, fitness centre and SPA
Terre Blanche Hotel SPA Golf Resort
Golf Club Director: Jean-Marie Casella
Championship golf course and awards: yes
Training courses for professionals and amateurs: yes
Restaurants: 4 gourmet restaurants led by the Chef Philippe Jourdin: 1. Le Faventia (contemporary French gastronomy); 2. Le Gaudina (restaurant and lounge bar); 3. Les Caroubiers (restaurant and lounge bar); 4. Le Tousco (restaurant close to the swimming pool)
Accommodation: exclusive rooms and suites, cabanas and villas
Accessibility to the Principality: 87 kilometres distance (via A8 Motorway)
Sustainable management: yes
Extras: professional golf performance centre, tennis academy, swimming pools, SPA, Jacuzzi, kids and teenagers leisure centre, proximity to Saint Cassien lake natural reservoir, helicopter access
Italian Riviera 
Circolo Golf degli Ulivi Sanremo
Golf Club Director: Vittorio Bersotti
Championship golf course and awards: yes
Training courses for professionals and amateurs: yes
Restaurants: 1 gourmet restaurant
Accessibility to the Principality: 43 kilometres distance (via A8 / A10 Motorways)
Sustainable management: yes
Extras: professional golf school, proximity both to the Italian Riviera and the Côte d'Azur