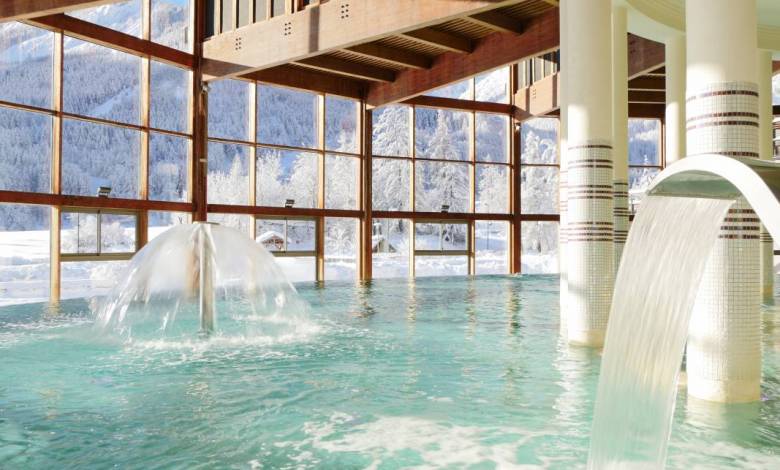 This pure and healing source springs from the very depths of the earth at 44 °С, enveloping you in a warm cocoon of mineral water, iron and iodine … Infiltrated at the surface, these waters naturally warm up at a contact with magma, particularly beneficial for rheumatic and dermatological сonditions. These sources are known since the Roman times, the Stabatio village ("place of healing") dating back to the 4th century AD. Our ancestors thus intuitively perceived the benefits of these waters, a precious gift of the mountains.
Over the centuries, this Thermal Spa has undergone quite a few transformations. The "drinkers' pavilion" was set up in the early 18th century, bringing out the beneficial gastric properties of these waters. The first spacious thermal establishment was commissioned by the King of France in 1786. "Les petits Bains" were opened in 1999, whilst "Les Grands Bains du Monêtier" have been been enjoying a growing success since 2008.
A 4,500 m2 complex, in the heart of the Serre-Chevalier valley, is entirely dedicated to your well-being, spa treatments and entertainment. The fun part of it is indeed very important. "Make our water the source of your pleasure"— goes its inviting slogan.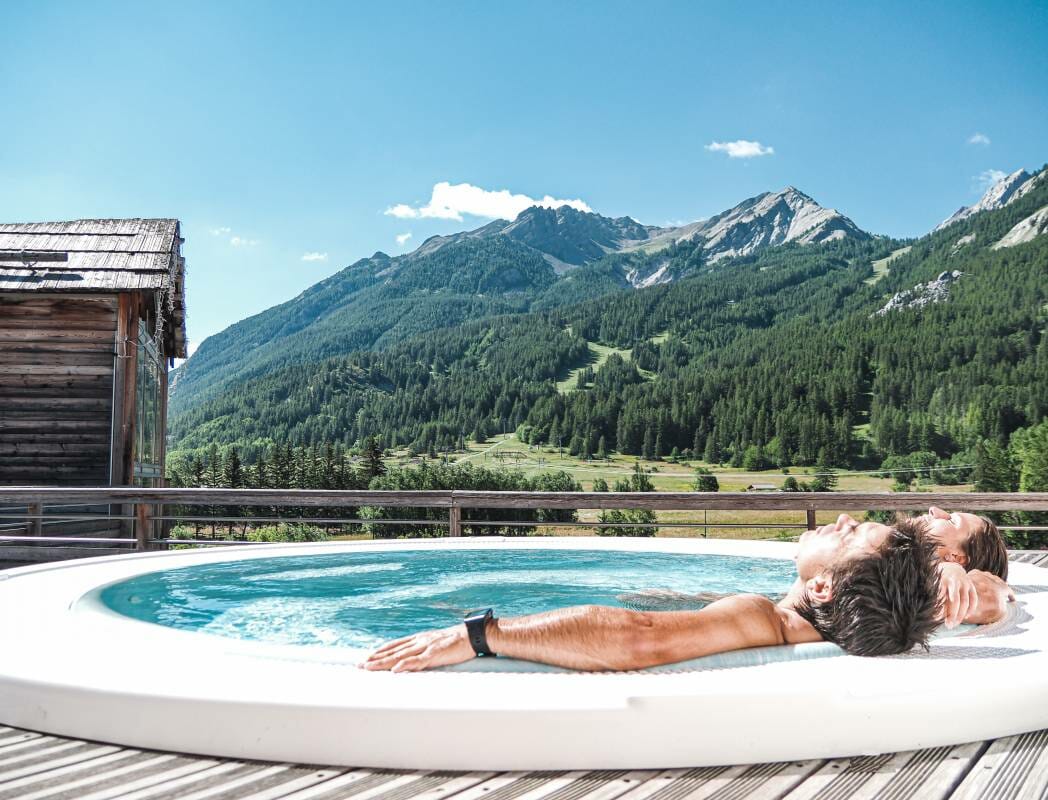 The pleasure clearly starts with the large, inside and outside swimming pools, equipped with all kinds of hydro-massaging jets, water blades and geysers. This real aquatic adventure has a unique panorama of alternately majestic emerald, or immaculately white mountains. When snowflakes caress your cheeks as you are immersed in a beautifully warm water, the magic truly reaches its pinnacle. A lovely bonus after a busy skiing day.
Another interesting relaxation idea is floating in a musical cave. Sounds will be reaching your ears through a cocoon of lukewarm water, providing a geniune feeling of lightness.
If not, opt for a refreshing mist evoking a waterfall in the heart of the summer. Enjoy an outdoor jacuzzi on the first-floor terrace, offering an absolute tranquility with its mountain peaks' view. Take a nap on hot marbles with your eyes closed. Treat yourself to this relaxing sunbathing with no inconvenience of ultraviolet rays or risk of sunstroke. This is a great way to let go and escape into a dream world after your aquatic activities.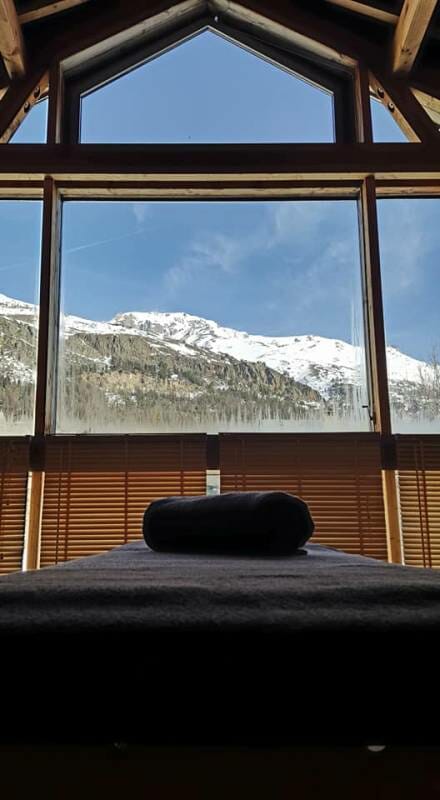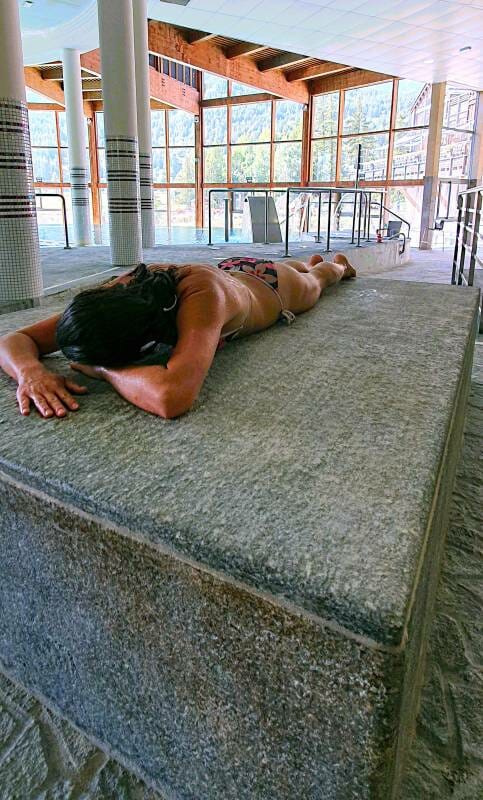 To end this exceptional day in style, do a pit stop in a felted Irish Romanesque area. This privileged place, privatized for special events, provides a true feeling of calm. This is where the Vaucluse waterfall runs, our favorite destination. Let this pure, untreated spring water just flood your body. Enjoy this massaging shower, emerging right from the earth's bowels at a temperature of 44 degrees. A pinnacle of it all!
Les Grands Bains du Monêtier
Serre Chevalier Vallée 
Tel + 33(0)4 9240 0000
lesgrandsbains@monetier.com

Goat's milk skincare and sylvotherapy
The Grands Bains du Monêtier SPA is renowned for its many pampering services. To start with, its expert therapists practice a particularly efficient massage technique, attentive to the client's every wish and need.  Using ample, fluid movements, they mobilize our body in its entirety. Rather than a superficial massage, relaxing an arm or a leg, if that.
Another original feature is the goat milk skincare, produced at the nearby farm. Bringing all its softness, smoothness and delicate scent, it keeps us close to the nature.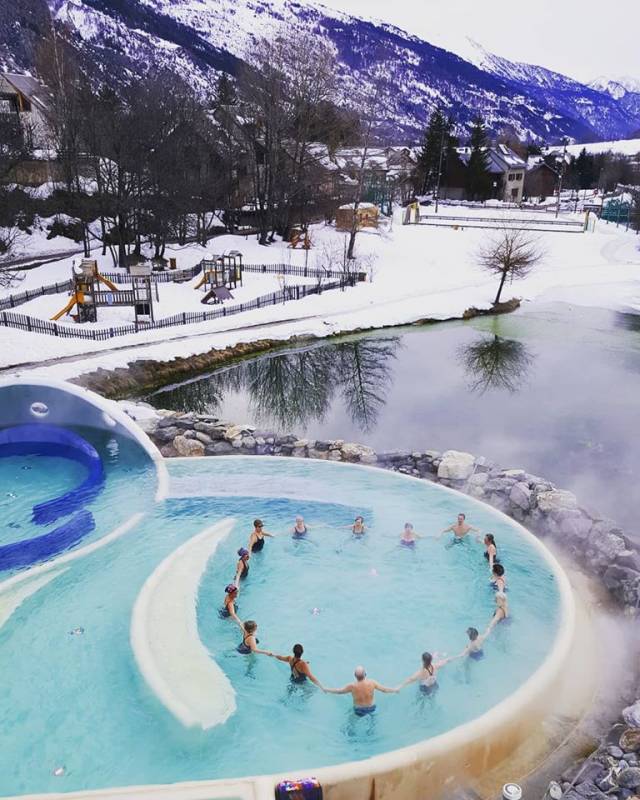 The nature's treasures are indeed at your service if you take a forest walk with a local Rachel. This young woman knows everything about the plant virtues, introducing you to sylvotherapy secrets. Learn the detoxifying properties of a barberry, acting as a gastric bandage, or a high vitamin ratio of gooseberries and rosehips … And most importanly, get introduced to the tree cuddling practice. This magical ritual requires a humble and respectful approach. Look at a tree for a while, as if asking permission to hug it. When you feel the moment is right, put your arms around its trunk or sit with your back to it. A very pleasant way indeed to recharge with a positive energy.
If you visit in winter, don't miss out on a snowshoe zen hike across the Ecrins park or the sublime Clarée valley. Resource youself at the heart of the mountains, thanks to yoga, meditation, conscious walking… Trust Rachel to teach you how to let it go.
https://randozen-serre-chevalier.com/
randozensc@gmail.com
Tel +33(0)6 8395 1297
SERRE-CHEVALIER, THE LARGEST SKIING RESORT IN THE SOUTHERN ALPS, CELEBRATES ITS 80th BIRTHDAY
250 km of slopes, large off-piste spaces, cross-country skiing and snowshoeing facilities, a fabulous playground for sled dogs… The Serre-Chevalier, the largest skiing resort in the Southern Alps, reveals two great assets of winter sports: snow and sun. While you are at it, explore the historic town of Briançon with its fortifications classed as UNESCO World Heritage and its three scenic villages: Chantemerle Saint-Chaffrey, La Salle les Alpes and Le Monêtier-les-Bains. A local charm combined with the natural pleasures — an exciting winter guaranteed.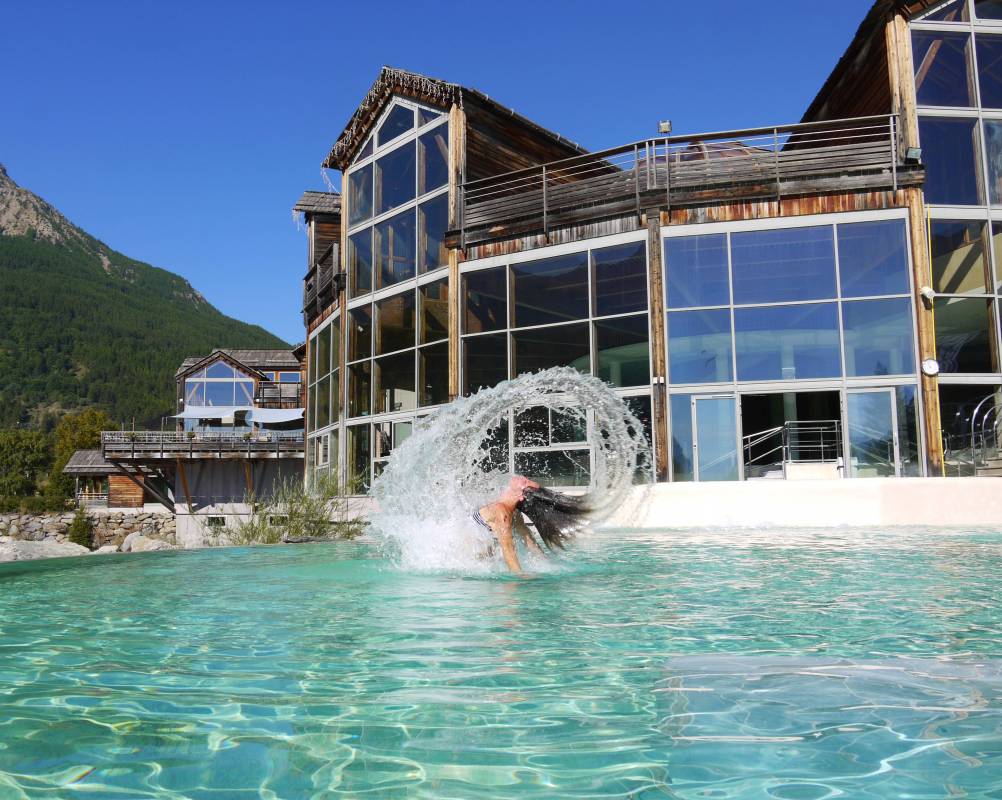 This year the resort is celebrating its 80th anniversary. The first cable car, the longest in Europe back then, was opened in December 1941, giving access to the first slopes. The local soldiers, however, have already discovered the pleasures of skiing in the valley as early as the 1900s. This is to say how deeply the skiing tradition is rooted here.
A number of festivities (concerts, fireworks, shows and events) are planned in winter to celebrate this milestone anniversary. A new giant zip line will literally fly you over the slopes — a truly magical experience at a speed of 100 km/h above the snow-covered mountains. Thrills and immaculate panorama guaranteed!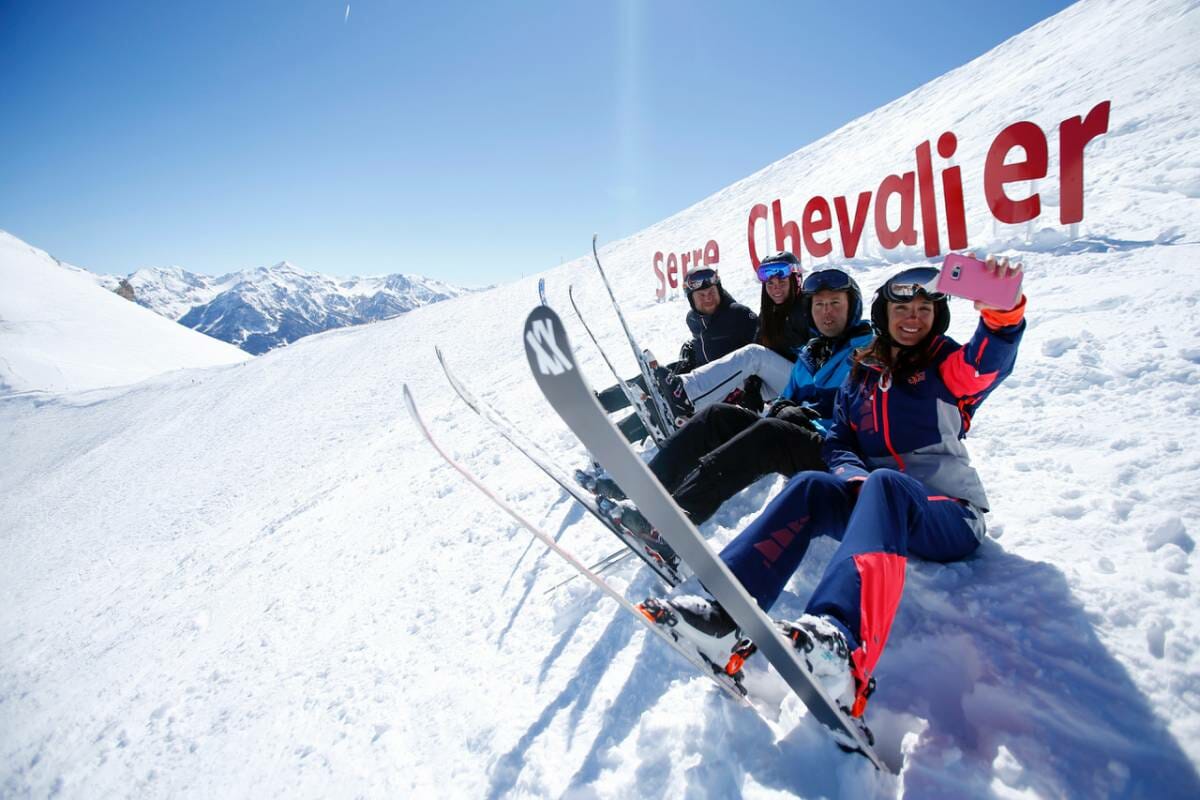 To chill after this spectacular flying, a sugar snack is opened for all the gourmets in the great Canadian North traditions. Local honey lollipops and grilled marshmallows are there to taste on the terrace. A genuine happiness at an altitude of 2000 metres.
Information: Serre Chevalier Vallée Briançon Tourist Office
contact@serre-chevalier.com
tel +33(0)4 9224 9898
Accomodation:
The Grand Hôtel de Saint-Chaffrey, completely renovated, offers spacious rooms with breathtaking mountains views at the foot of the slopes. Enjoy the charm, luxury, comfort and conviviality of this Nuxe spa establishment.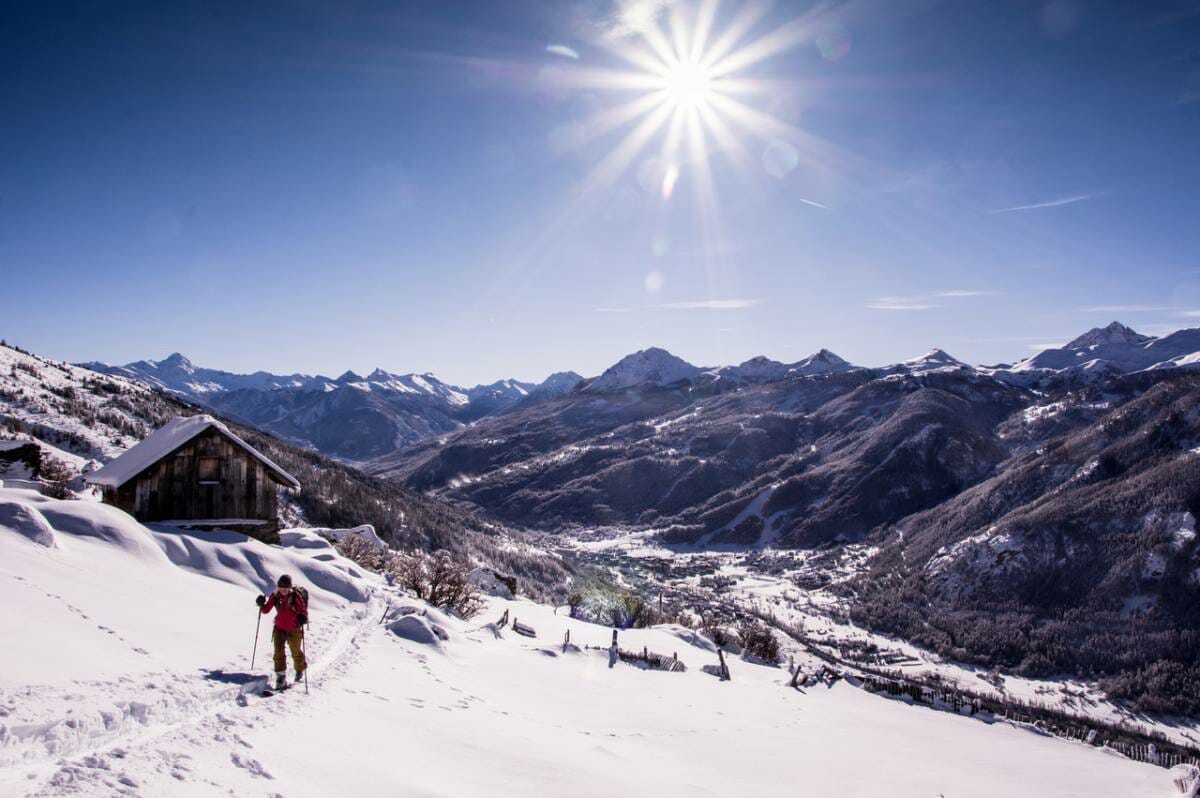 Grand Hotel 4 *
Place du téléphérique, Saint-Chaffret/Chantemerle
Tel: +33(0)4 9224 1516
Club Med Serre-Chevalier. For a carefree sporting and festive vibe, stay at this family-friendly resort equipped with mini-clubs to meet your child's every whim.
Club Méditerranée
Le Bez, La Salle-les-Alpes
Tel +33(0)4 9224 6200