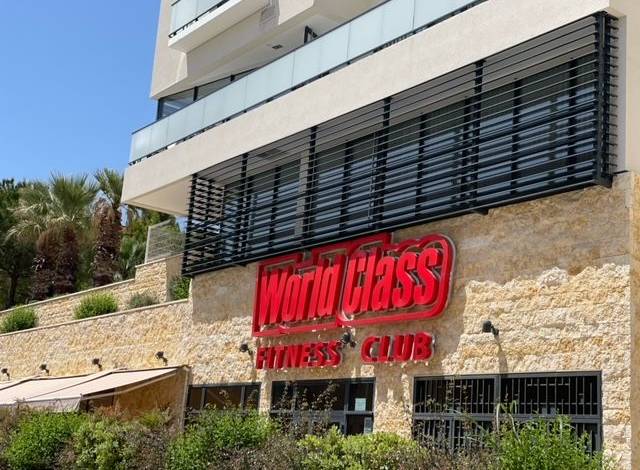 Summer is just around the corner! And Monaco's great weather makes it easy to get up, get out and give your body some much-deserved exercise. Keeping fit in the summer has been made all the more inspiring by establishments like World Class and its renowned team of coaches, who offer a rich variety of classes to suit anyone's personal goals. Classes that not only take place in the gym, but also outdoors, to take advantage of Monaco's brilliant sunshine!
The World Class training room features innovative bodybuilding, fitness and cardio equipment and is one of the best-equipped fitness clubs on the French Riviera. From the free weights to the popular CrossFit, to weight loss and relaxation, to the incredible boxing ring for combat sports and martial arts, the classes and facilities at World Class can meet the needs and goals of a varied clientele. So whether you're striving to stay supple and gain some flexibility by learning pilates and stretching, or whether you're looking for "the best abs ever" so you can showoff your beach bod this summer, or whether you're looking for nutritional advice for a healthier diet, World Class has the right coach for you.
Boxing with a Champion of France
Champion of France 2015 in English boxing and 3rd in the World Championship of English boxing, Suleiman Abdorachidov is World Class's coach for boxing. He will teach you how to develop your own personal style with this combat sport and how to properly use your fists. Suleiman Abdorachidov has a certificate in Youth, Popular Education and Sport, Federal Provost for English Boxing and a Professional Qualification Certificate as a Leisure Sports Animator.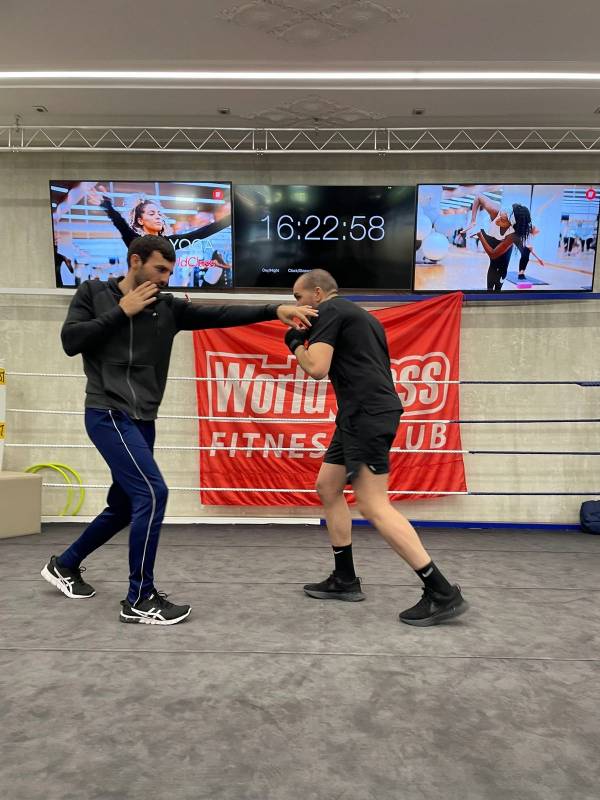 Coach Diane Hogu specializes in teaching movement technique and developing physical skills to reach the goals you have set for yourself in: Body Pump, Best Abs Ever, Full Body Cardio and Abs & Stretch and Outdoor classes. She graduated with a BPJEPS AF (coaching diploma) from Mention Cours Collectifs.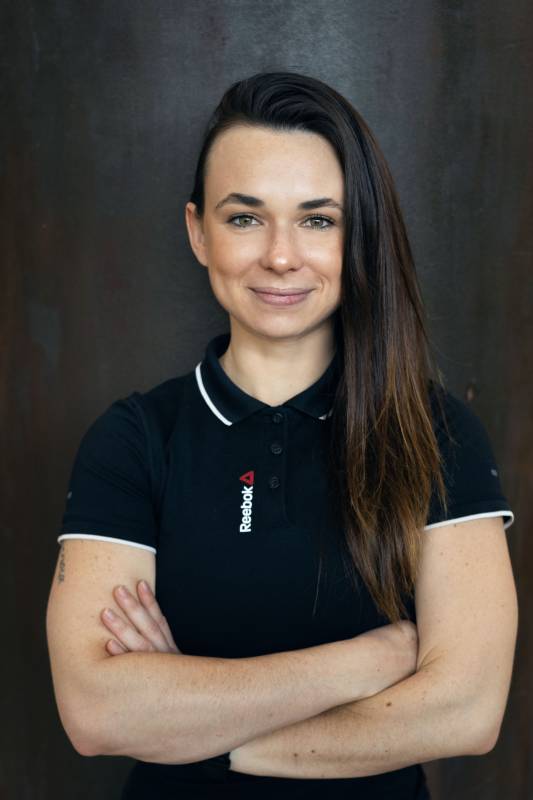 Bodybuilding with French Fitness Model Champion
Enzo Bongiovanni has 10 years of bodybuilding experience and was French Fitness Model Champion. He works as a private coach and develops fitness programs depending on clients needs.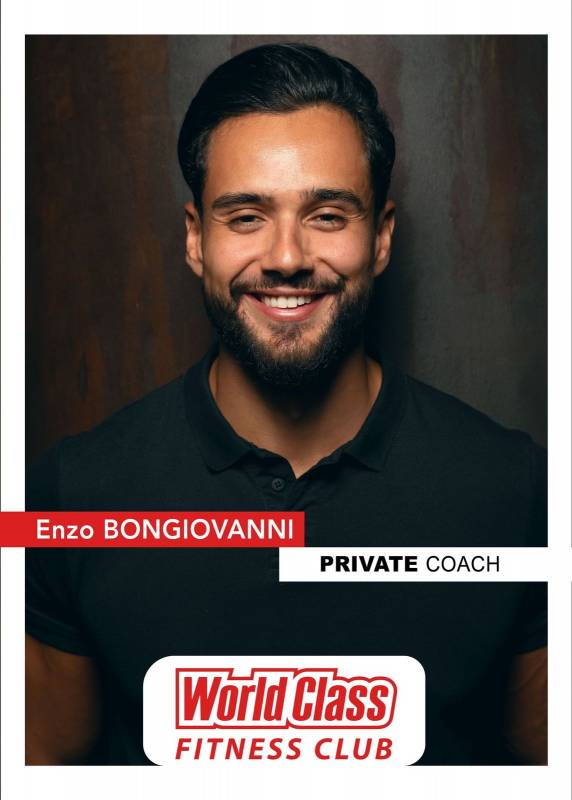 Christelle El Slimani has 11 years of experience in dance, 6 years in Thai boxing, 2.5 years in jiu-jitsu, as well as marathon running experience. She also has 6 Elite Les Mills Pro Instructor qualifications and has 200 hours of training experience in both vinyasa yoga and pilates. She coaches: Athletic Body, Body Sculpt, Pilates, Stretch, Abs & Stretch and Outdoor.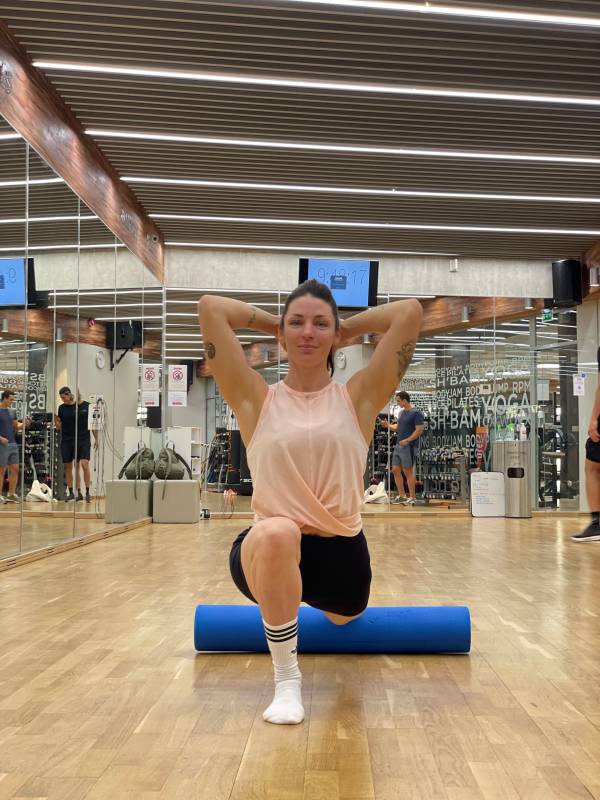 Anna Kot has Higher Choreographic Training as a choreographer from Kiev, Ukraine. She is a certified trainer in Yoga, Pilates, TRX and fitness from Ukraine, the United States, and France. She is a Consultant in Lifestyle with more than 15 years of experience.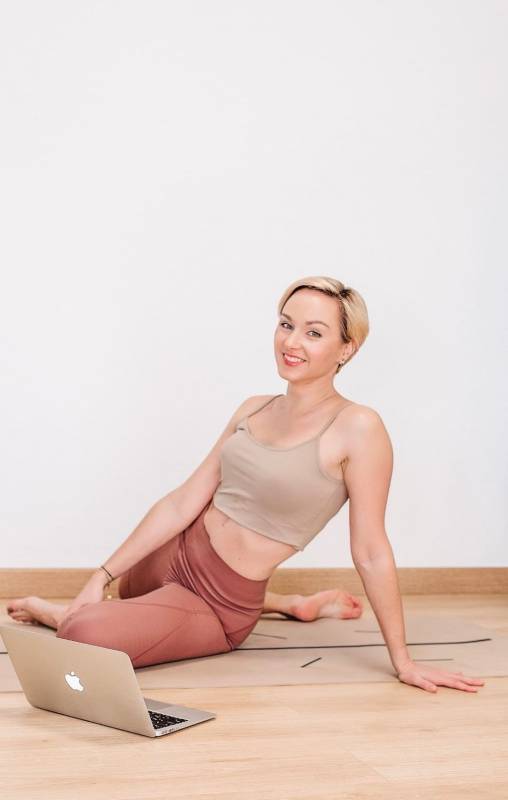 "My main motivation in this job is the people I work with. I can't even say it's a job! It's a part of my life," said Anna Kot.
Balancing your Nutrition with a Doctor in Sports Science
Mélanie Emile can establish an individualized food plan adapted to your energy needs, whether it is weight loss, muscle mass gain, pregnancy or diet rebalancing. She has a Doctorate in Sports Science, a Professional Masters in Prevention and Health Education through Physical Activity and Nutrition, a University Diploma in Public Health and a Bachelors in Health Engineering.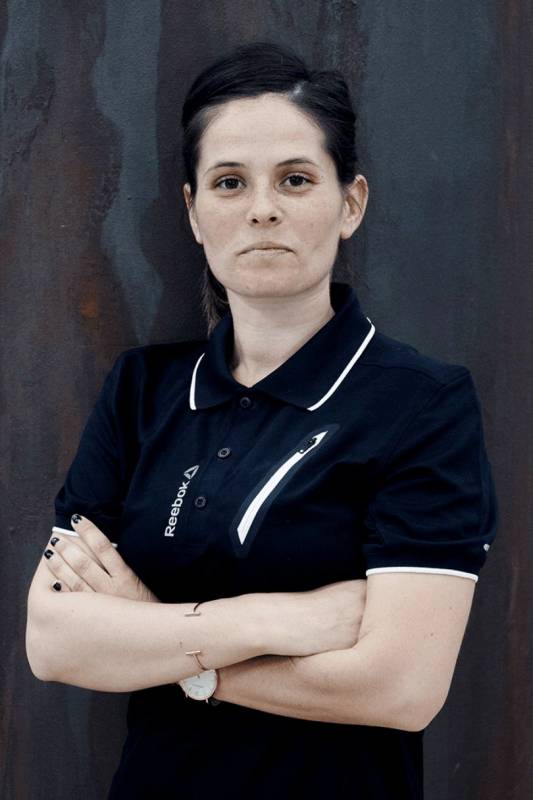 "My experience as a Dietician for 10 years combined with my doctorate in Sports Science allows for the overall care of individuals. I use professional equipment such as the INBODY, which measures body composition (fat mass, muscle mass, hydration rate, and bone mass). I work exclusively on eating habits to help adapt your lifestyle," said Mélanie Emile.
World Class
6, Avenue Marquet
06320 CAP D'AIL>
France
+33 4 92 092 092
https://www.wclass.fr/